Our children are growing up in a world of technology that's quite a bit different than what we had – true digital natives. This brave new world is well represented in these cute, humorous and geek styled products available for your little ones.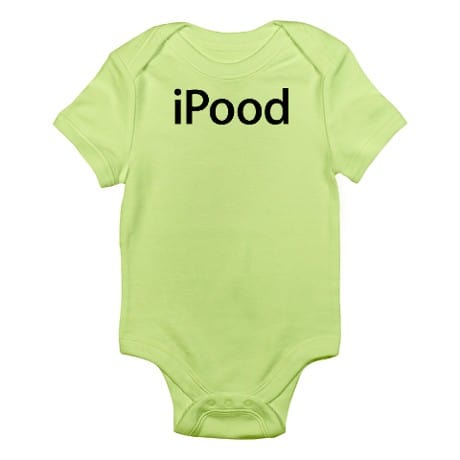 IPood Onesie $17.99. While iPods have revolutionized how music is accessed and listened to over the last 10 years, this 100% cotton onesie keeps it real for babies and toddlers.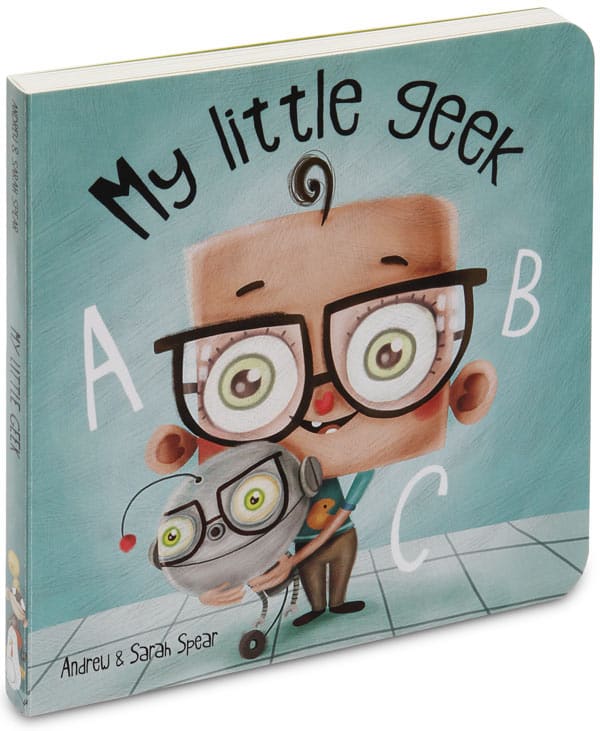 My Little Geek ABC Book $19.95. A re-imagined twist on ye old ABC's. J may be for jump rope or jellyfish in other places, but here it's for joystick.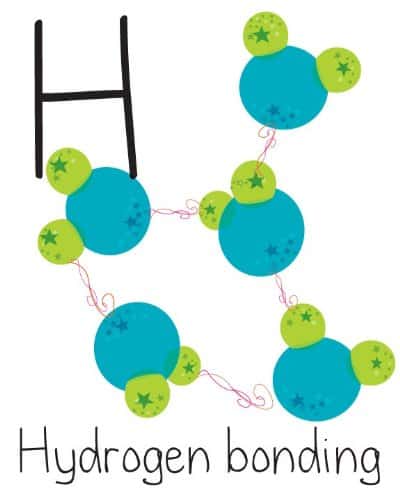 Nerdy ABC Flashcards $20. Flashcards (both physical and digital) have been a staple in our household through the early picture and word association years. This set of 26 cards skews scientific, so your little one can learn that H is for Hydrogen, for example.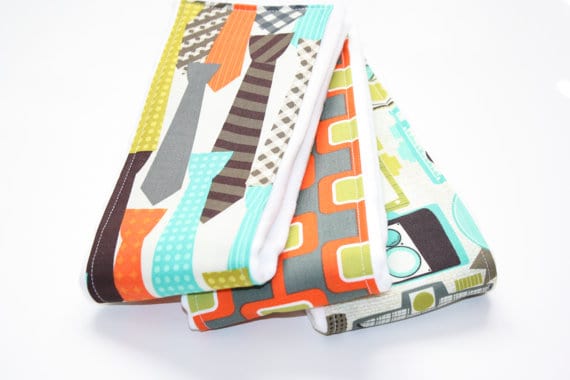 Geeky Burp Cloths Set of 3 $26. A mix of geek and mod but 100% cute and stylish, this set of burp cloths features a different pattern on each one in a retro color palette: ties, squares, and old-fashioned cameras.
Copy Paste Twin Onesies $25.99. This onesie set comes in two and while they work well as standalone shirts, the true beauty of the "copy" and "paste" reference shines when dressed up on identical twins. Make sure the older twin is the "copy" and the younger twin is "paste", for accuracy.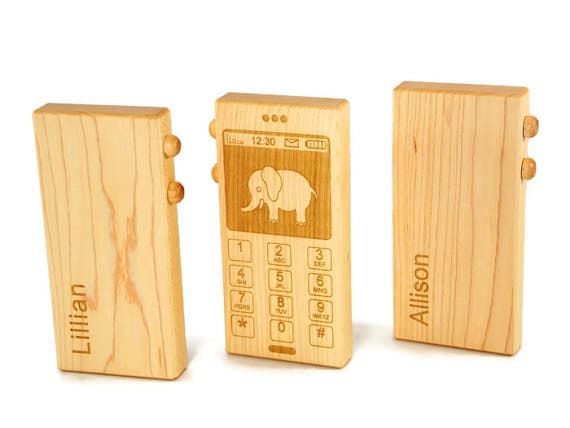 Wooden Smartphone $15. While my kids have their share of plastic electronic toys, nothing beats the heft and craftmanship of wooden toys. Here's a wooden smartphone that can be personalized with your child's name on the back, so they can have their own phone (and hopefully give yours back).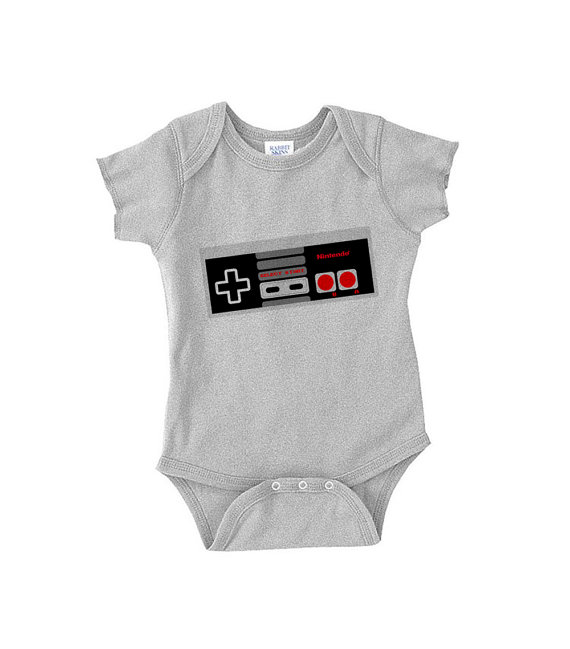 Nintendo Onesie $18.50. One of the most iconic images when it comes to video game consoles, Nintendo's control pad is recognizable all over the world. Here, it is commemorated on a 100% cotton onesie for your future little gamer.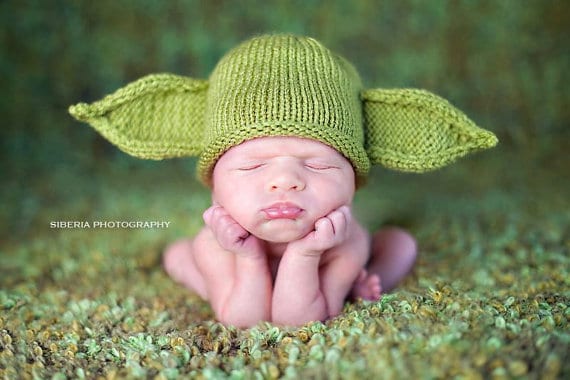 Green Yoda Hat $27. The Force is strong in this hat. A perfect gift for that Star Wars lover (we all have some in our family or friends circles, don't we?) or a premonition of your one child's ascension to the Jedi Council. Check this hat out you must.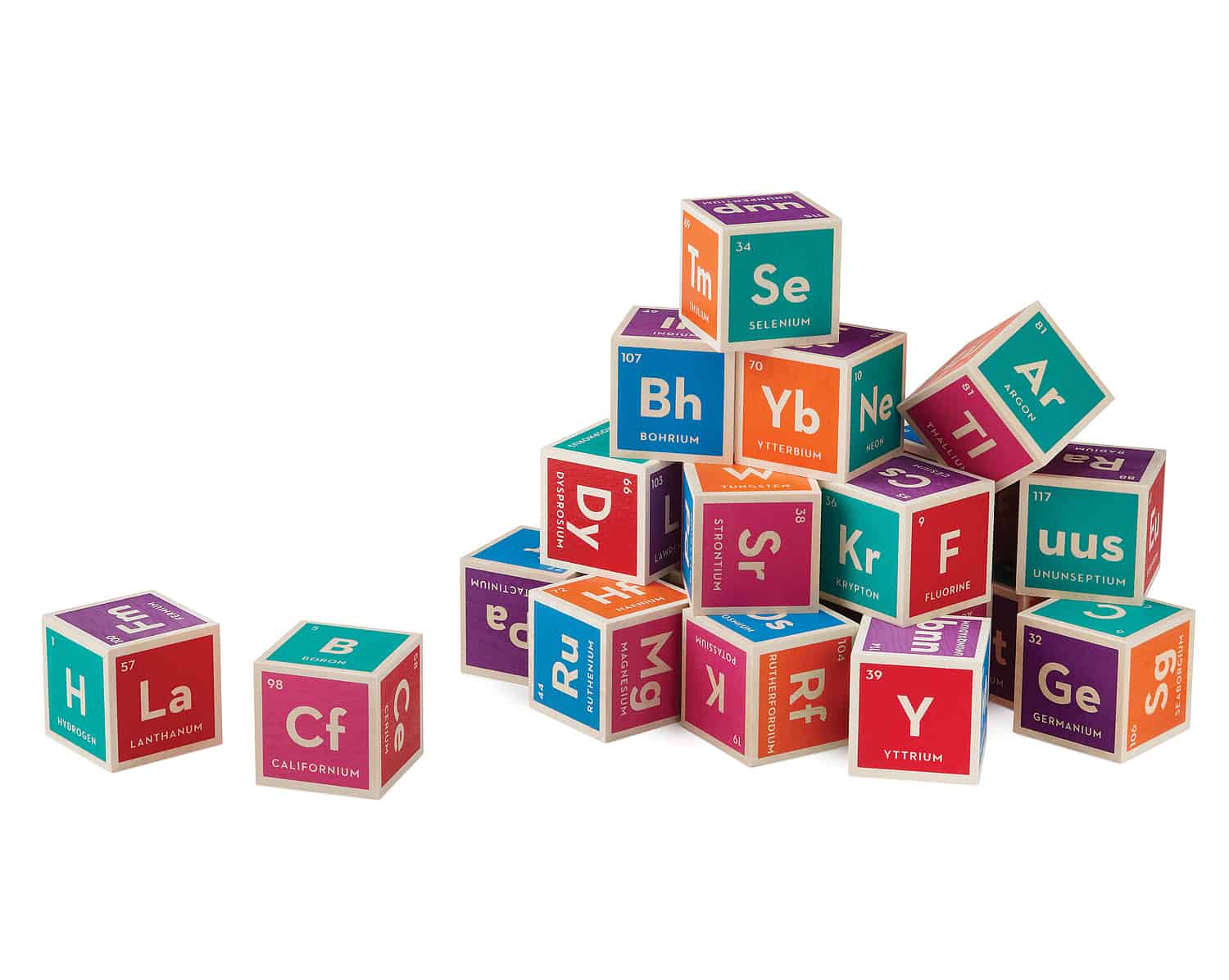 Periodic Table Blocks $31. For the budding chemist, this set of 20 blocks has all 118 elements of the periodic table, printed in non-toxic inks. Each element is printed with its name, symbol, and atomic number on one side of a block. Bonus points for spelling words using the elements (it's not easy!)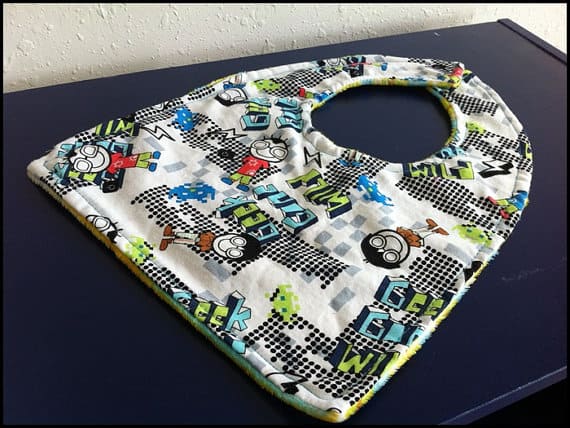 Geeks Gone Wild Bib $8.50. Keep your little one clean at mealtime with this nerdy, handmade cotton bib with geeky pattern on one side and a colorful, striped pattern on the other.
For more unique baby products, check out 12 One-Of-A-Kind Baby Onesies, 6 Functional Yet Stylish Baby Bibs, and 8 Unique Developmental Toys for Babies.