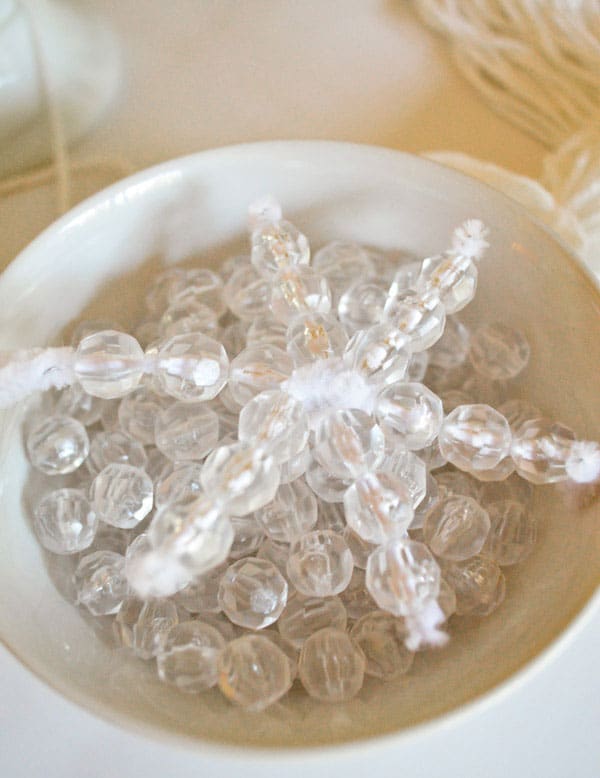 The lovely and creative Randi from Swoon Studio is here today to share a pretty and easy DIY ornament craft. Read below for complete tutorial.
We all know how tricky doing crafts with little ones can be. This simple snowflake ornament is both cute and easy for little hands to manage. If you're looking for a bit of crafting fun, follow the simple instructions below to make your own snowflakes!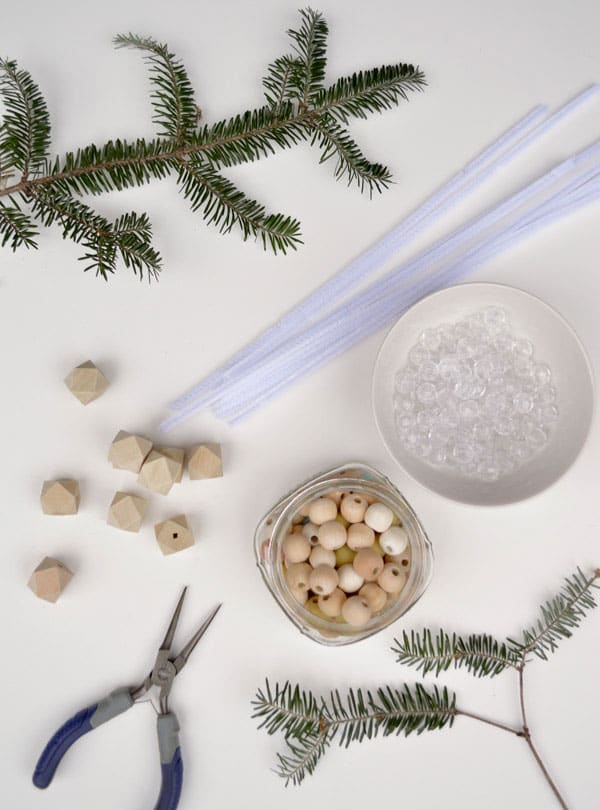 You'll need to gather:
-Pipe Cleaners (One 7" piece, and two 5" pieces per ornament)
-Small beads (18 per ornament)
-Needlenose Pliers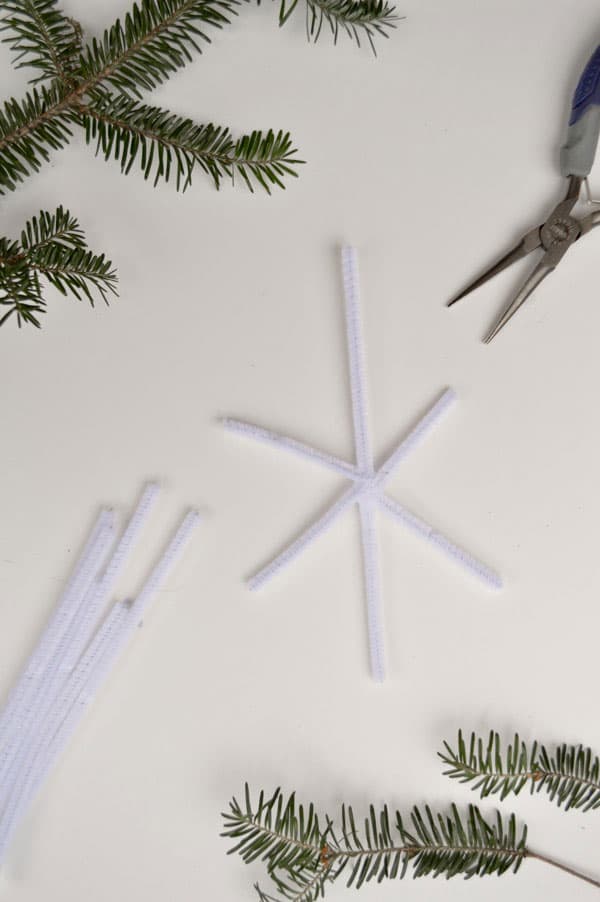 Step One: Lay your 7" piece of pipe cleaner on your work surface, up and down. Take one piece of 5" pipe cleaner and lay it across your first piece side to side (perpendicular), just below the middle. Fold one end over so it meets the other. Fold the other side over and pull both sides tight. Have an adult use pliers to press the wires together a bit to secure.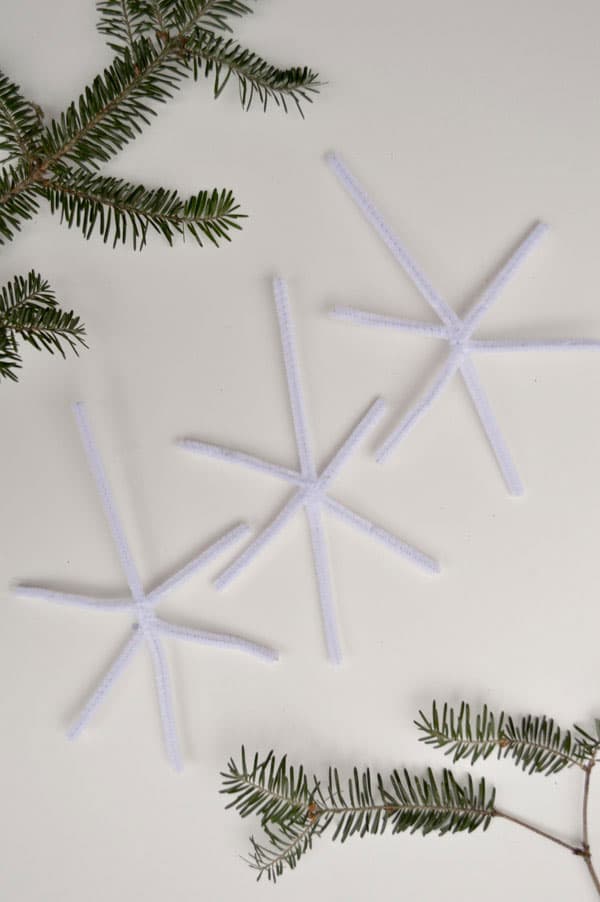 Step Two: Lay your second piece over the twist you've just made and repeat step one, securing it to the snowflake and finishing your shape. Arrange the pieces so they fan out evenly like a snowflake.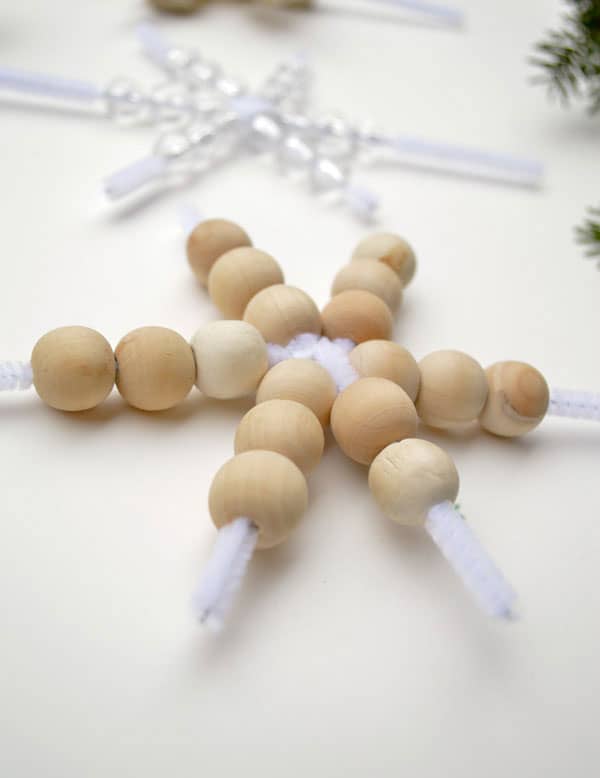 Step Three: String three beads to each piece of the snowflake.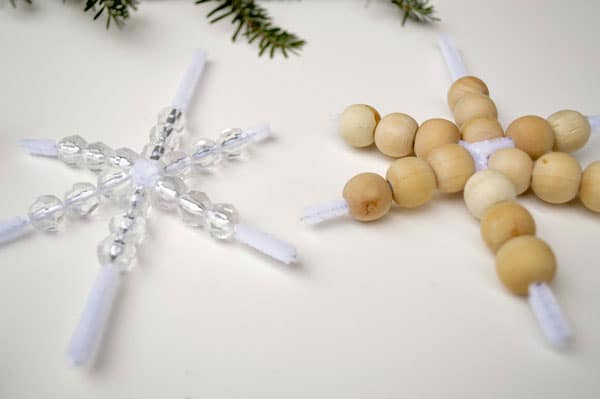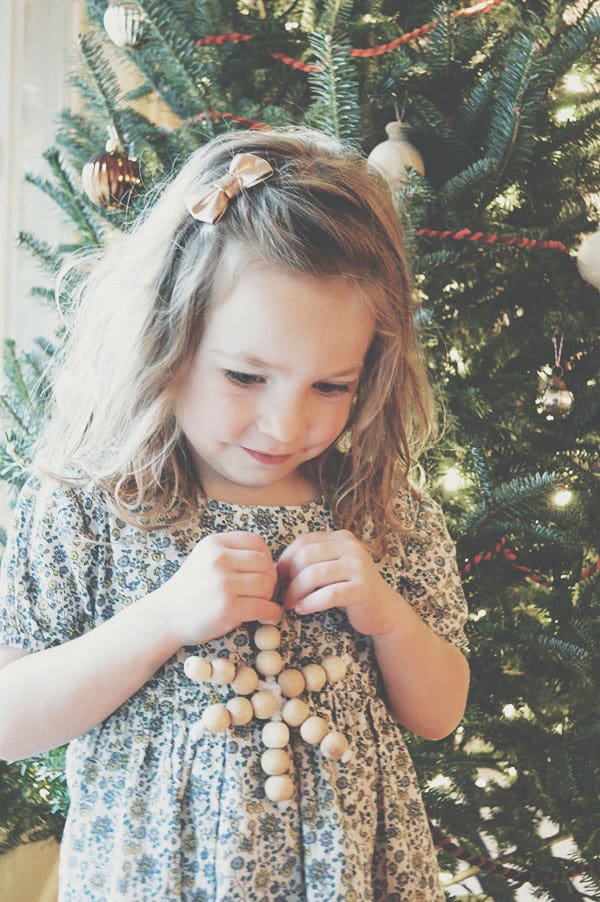 Step Four: Have an adult use pliers to fold over and twist the end of each piece of the snowflake, securing the beads. Fold the long top piece into a loop and twist the end to make a hanger for your ornament. If you don't have enough pipe cleaner left to make a hanger, just fold the end over like a cane and that will work too!
For more DIY Ornament ideas, see 15 Easy and Festive Ornaments Kids Can Make.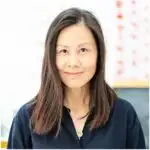 Agnes Hsu is a mom of three and has been inspiring parents and kids to get creative with easy activities and family friendly recipes for over 10 years. She shares her love for creative play and kids food to her 2MM+ followers online. Agnes' commitment to playful learning and kindness has not only raised funds for charity but also earned features in prestigious nationwide publications.