Hayao Miyazaki
is a Japanese film director often compared to Walt Disney due to the body of his work, including full length animated feature films such as Spirited Away and Princess Mononoke. Critically acclaimed and commercially successful, his films are celebrated among both young and old.
Spirited Away
was the first Japanese animated movie (called "anime") to win the Oscar for Best Animated Feature Film.
Recently, Miyazaki released his final film, "The Wind Rises" and announced his retirement. Paying homage to the great Miyazaki, here's a set of fun items for kids inspired by one of his most popular and cuddly film characters, Totoro.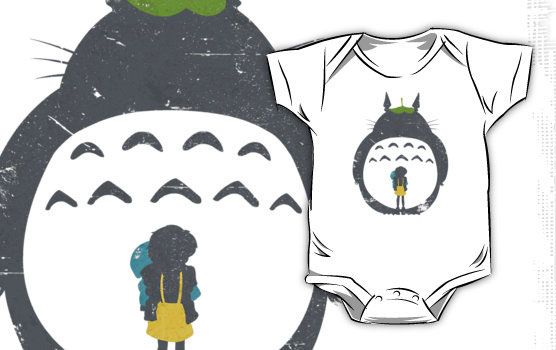 Totoro Tee $19. Totoro, is sweetly captured in these kids' tees and onesies, printed on American Apparel pieces and available in a variety of colors.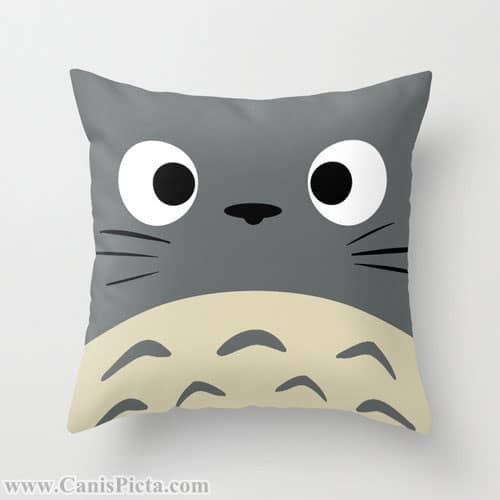 Totoro Throw Pillow $35. Totoro makes another appearance, this time face forward in a pillow. Available in a few sizes, this hand sewn pillow is available as a cover only or including the filling.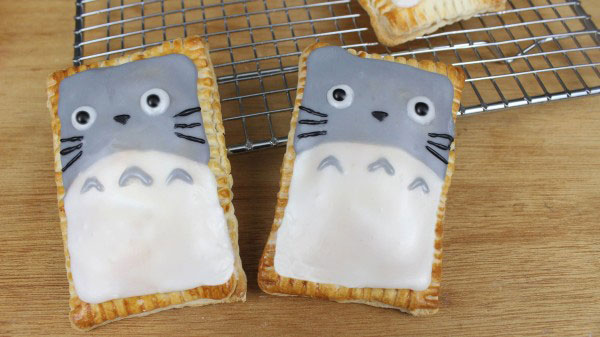 Totoro Pop Tarts (via That's Nerdalicious) This cool video shows you how to turn pop tarts into Totoro's likeness, complete with cute eyes, whiskers, and chest markings. The resemblance is uncanny (and yummy).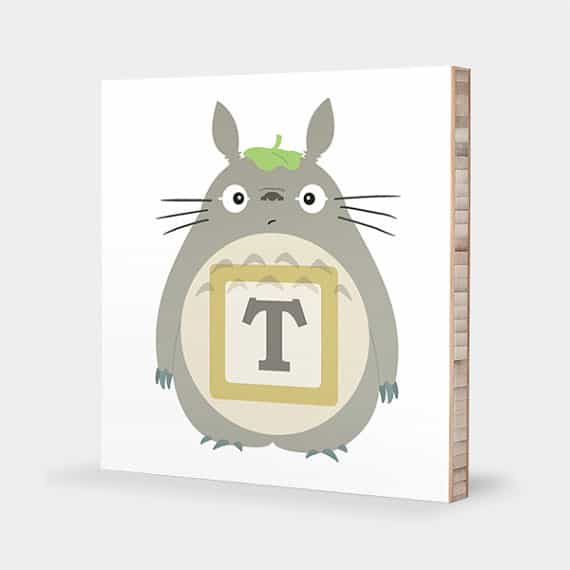 Totoro Bamboo Print $30. Part of a bamboo series of ABC prints, the letter "T" is, of course, for Totoro! Available in two different designs and 3 different sizes, each piece is handmade using eco-friendly bamboo.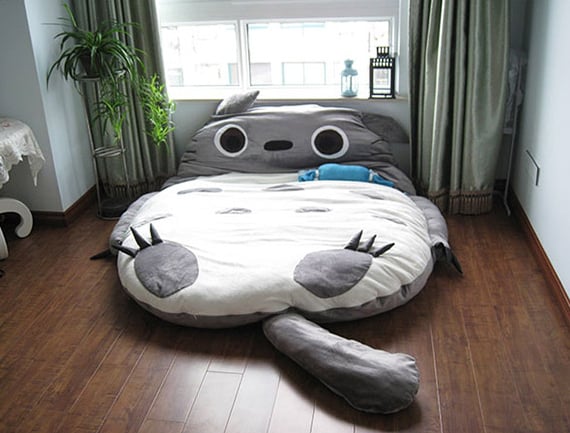 Totoro Bed $270. If your motto is "go big or go home", then this Totoro bed is right up your alley. Low to the ground and cuddly, it's got plenty of room for one child and more for fun sleepovers!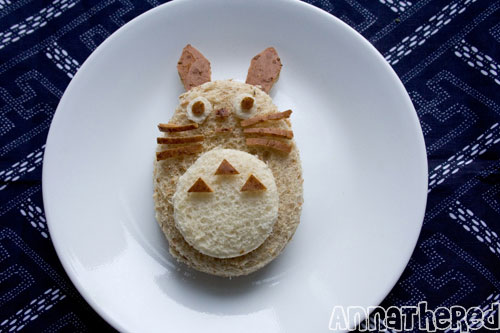 Totoro Peanut Butter Sandwich (via Anna The Red) What's better than a PB&J sandwich? A Totoro PB&J sandwich! See how to turn the ordinary into the extraordinary with no more than a few simple ingredients.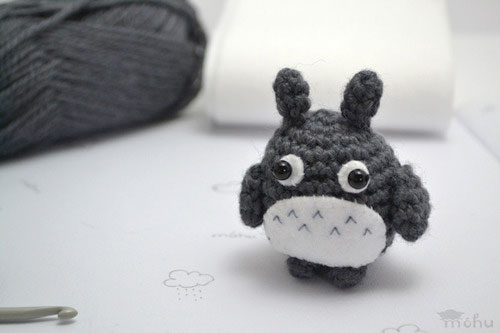 Totoro Free Crochet Pattern (via Mohu) If you're skilled in crochet, this instruction for a cuddly, knit Totoro can be a fun project that leaves you with a cute decoration or toy for your kids.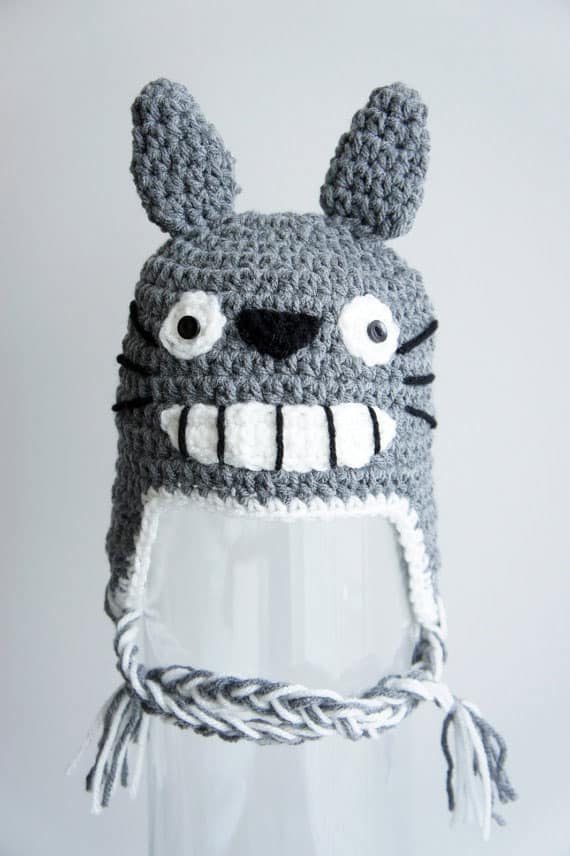 Totoro Knit Hat $25. Here's a cute Totoro hat that's available for newborns all the way up to 10 year olds. The hat reflects Totoro's signature smile and is handmade to order.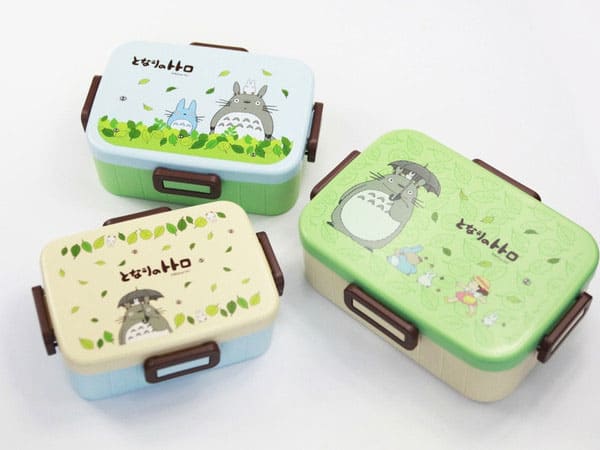 Totoro Bento Lunch Box $18. For packing school lunches, here's a neat "bento" style box complete with Totoro scenes and compartmentalized to fit equally cute foods.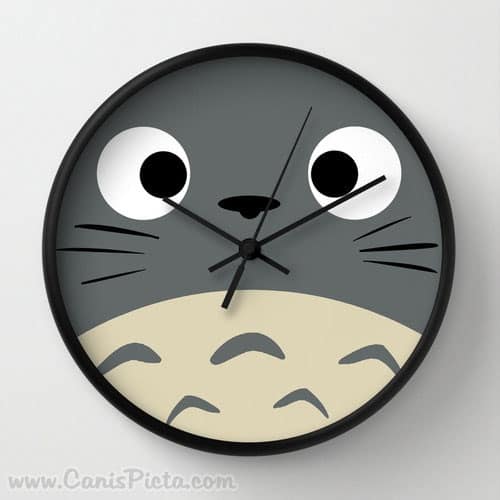 Totoro Clock $45. You'll always know what time it is with Totoro peering out from this cute clock face. Available in three different frames: white, black, and natural wood, and measures 10″ in diameter.