I haven't met a child yet who isn't enamored with Dr. Seuss' zany and wild imagination portrayed in his beloved children's books. It happens to be Dr. Seuss' birthday, March 2nd, and if alive, he would be turning a whopping 110 years old! Whimsical, timeless and fun, Dr. Seuss' books are classics for both young and old. Celebrate this beloved children's author with these 10 creative Dr. Seuss projects to enjoy and share with your kids.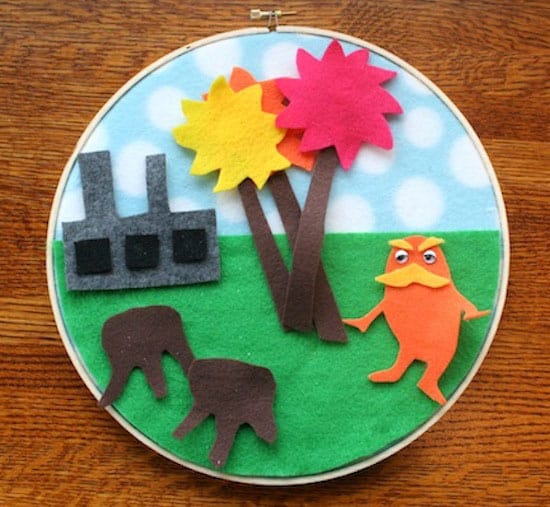 Lorax Felt Story Board (via Mod Podge Rocks!) With some simple pieces of felt, you can re-create fun scenes from the crazy Lorax book, complete with Truffula trees.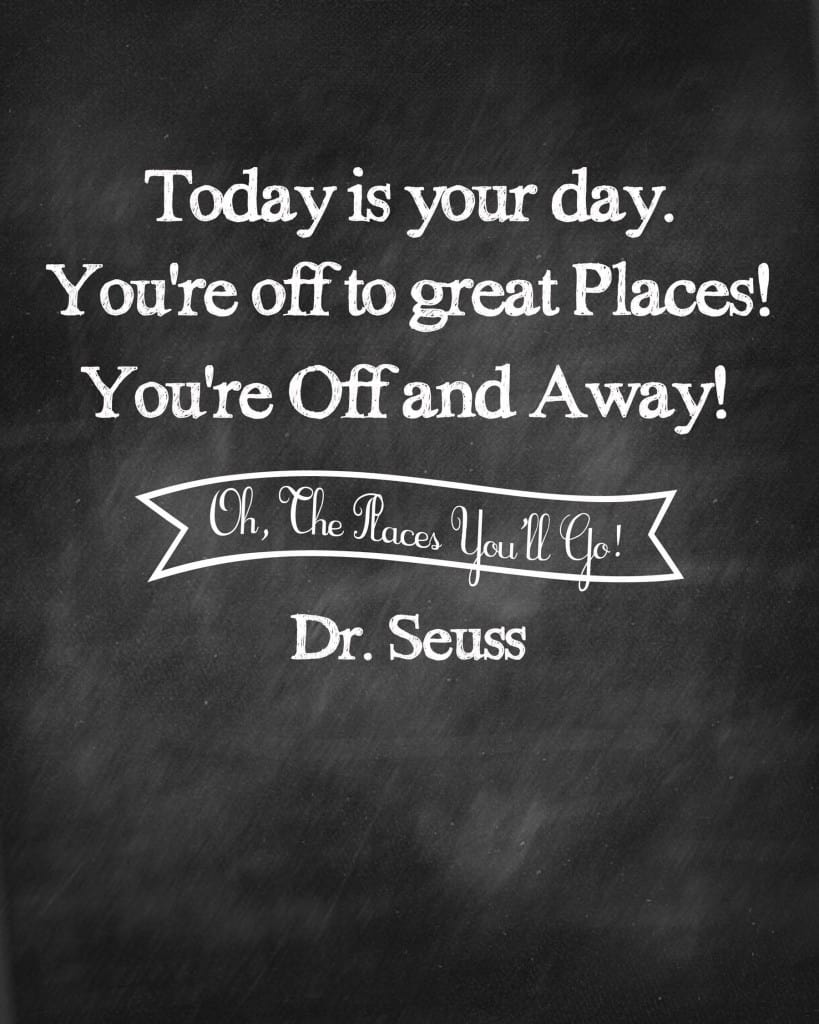 Oh, The Places You'll Go Chalkboard Prints (via Sweet Rose Studio) These inspirational free printables featuring quotes from one of Dr. Seuss' most celebrated books are uplifting daily reminders to place in any child's room.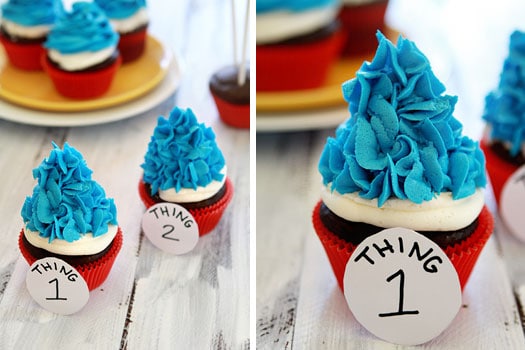 Thing 1 and Thing 2 Cupcakes (via Good Life Eats) Thing 1 and Thing 2 never looked so cute and delicious, featured here in these brightly designed cupcakes.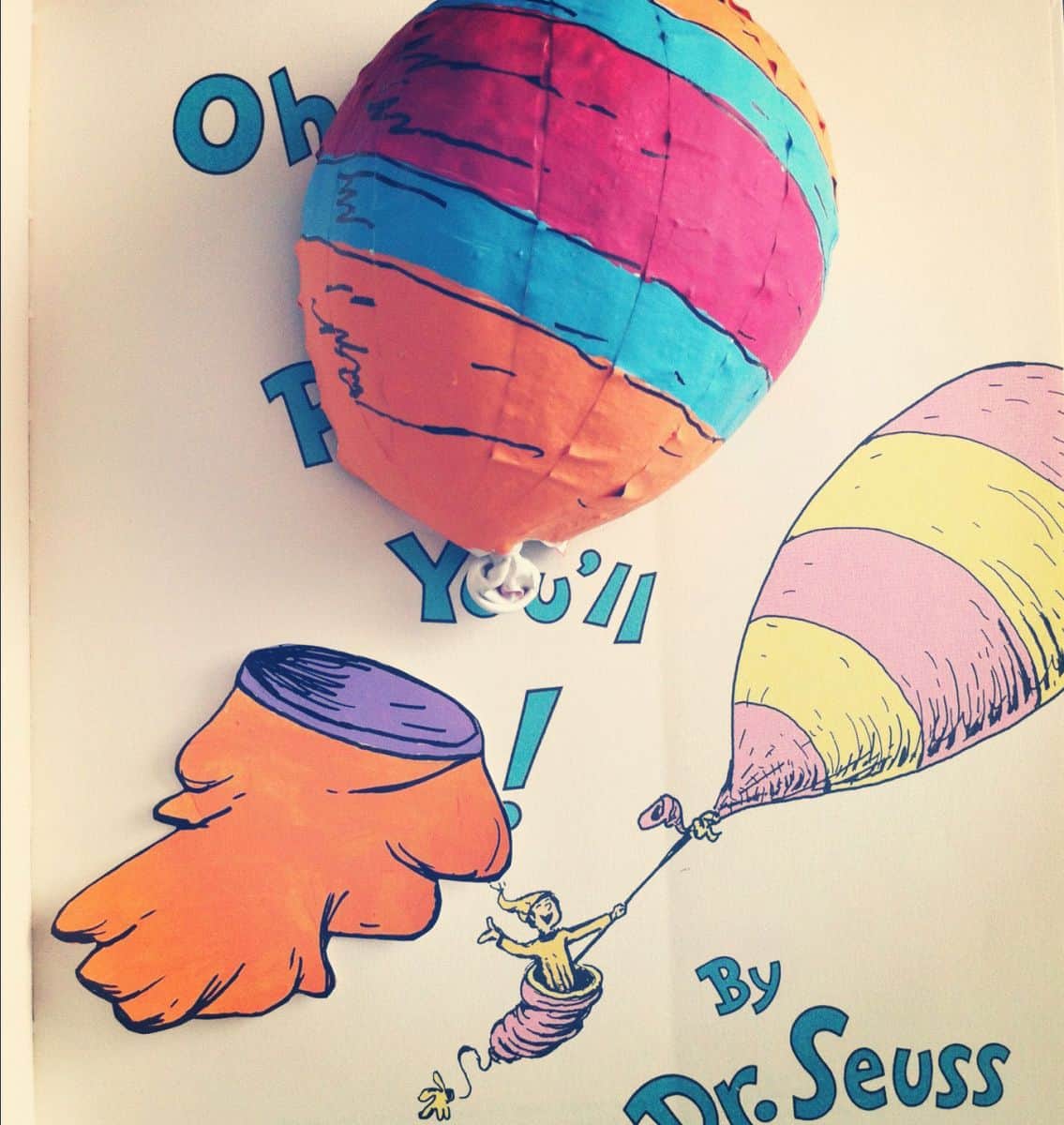 Oh, The Places You'll Go Balloons (via Buggie and Jellybean) Find out how to make these whimsical paper mache balloons as a fun craft with your kids. You can even take it a step further and create a whole poster of the book's cover as shown in the tutorial.
Green Eggs and Ham (via Itsy Bitsy Foodies) It seems everytime we go out to brunch, my daughter asks to order "green eggs and ham." It's actually not as hard as it seems and can be made to order right at home with this easy and yummy concoction.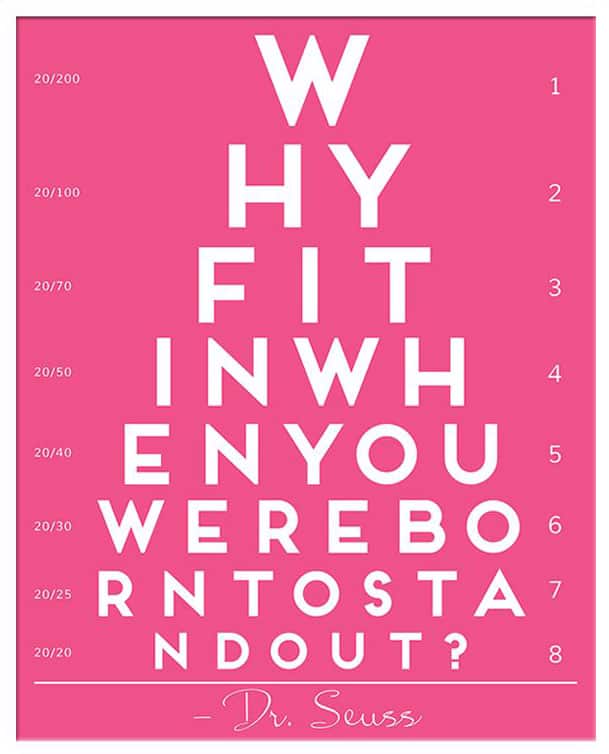 Dr. Seuss Printable Eye Chart (via The Indie Tot) This free printable eye chart is so clever and features one of Dr. Seuss' famous, inspiring quotes. The print is also available to print in green, orange or blue to fit any room's decor.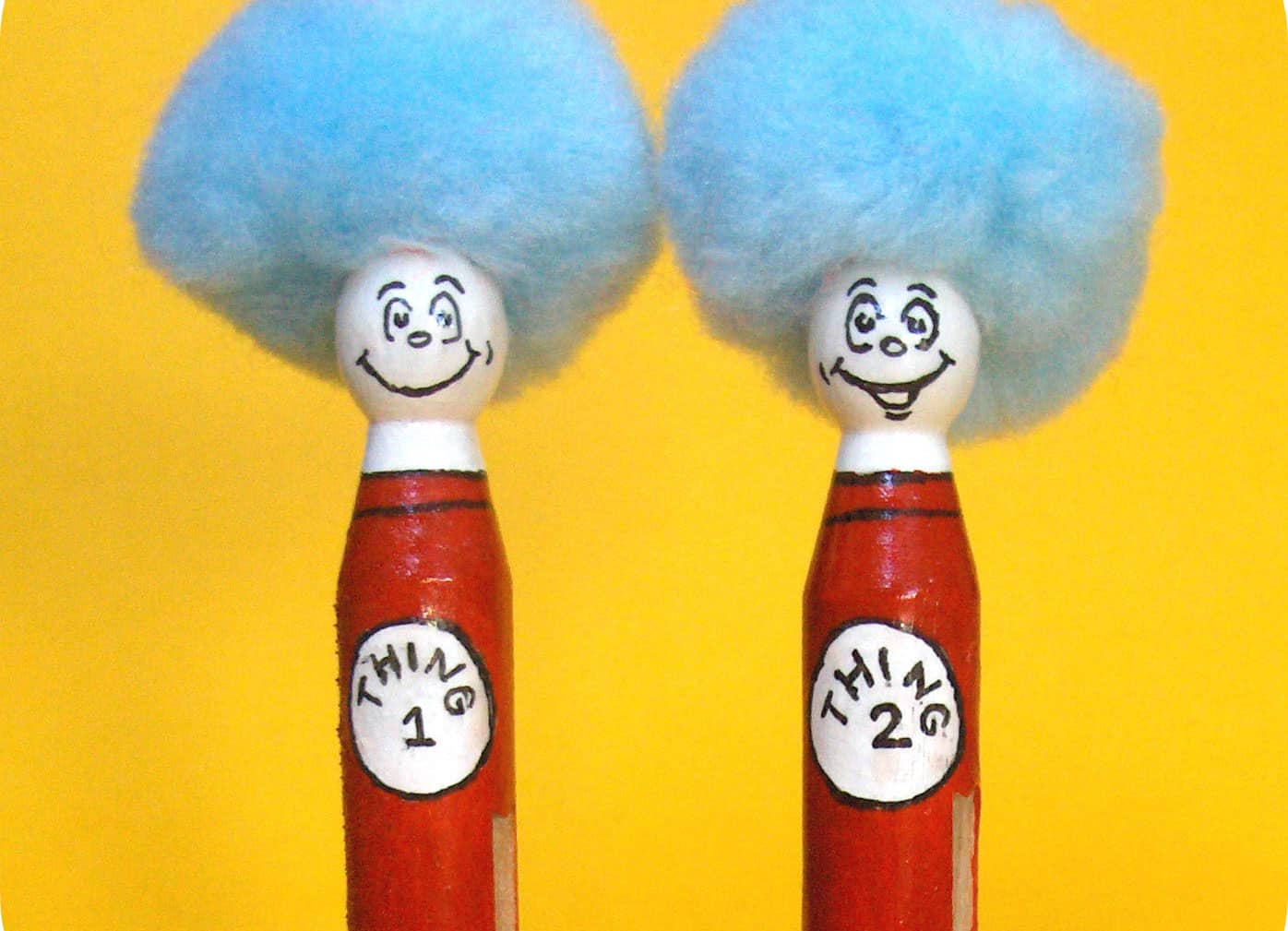 Thing 1 and Thing 2 Peg Dolls (via Zakka Life) Oh my, the blue pom pom hair is too much on these mischievous Dr. Seuss twin characters come to life as peg dolls.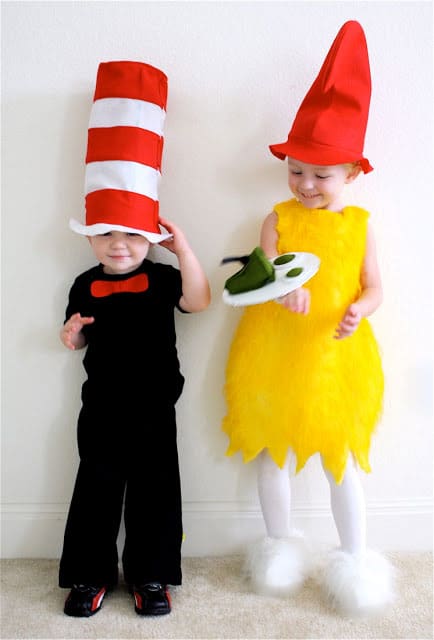 Dr. Seuss Costumes (via Dana Made It) These simple and cute Dr. Seuss inspired felt costumes don't require a ton of sewing, and are adorable for dress up and re-creating characters from Dr. Seuss' most popular books.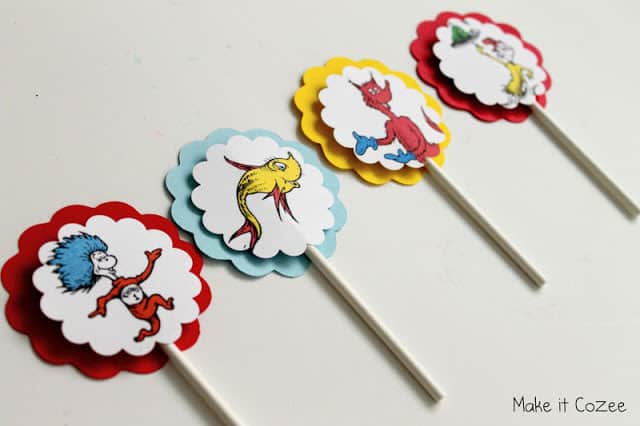 Cupcake Toppers (via Make It Cozee) For an easy treat idea, you can print out these free Dr. Seuss characters and place them on top of cupcakes, or even easier, on lollipops.