The Super Bowl is happening this weekend. If you're celebrating with friends or family, here are some fun football-themed foods that are sure to score big points. These are great for entertaining and are also kid-friendly with some hands-on fun for the kids.
If you missed it, also check out our list of 7 Fun Football Crafts.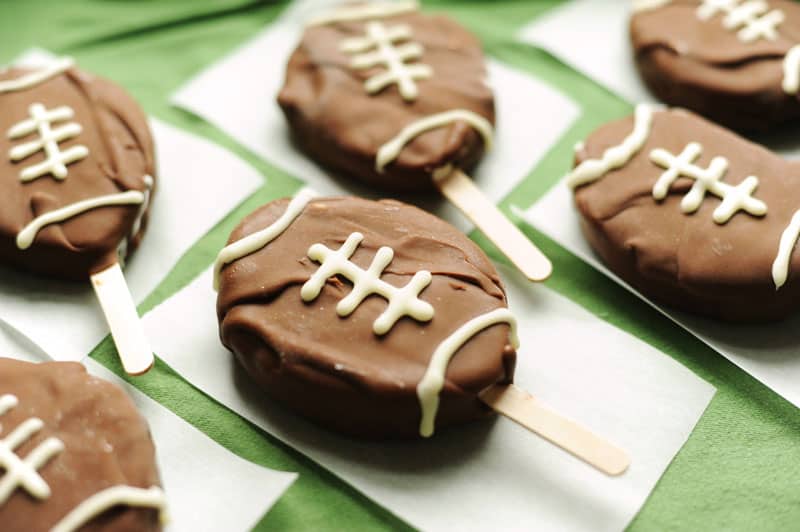 Frozen Footballs (via Rust & Sunshine) These "frozen footballs" are really mini-popsicles with an irresistible ice cream filling inside. Best of all, you can really customize these to have them your way.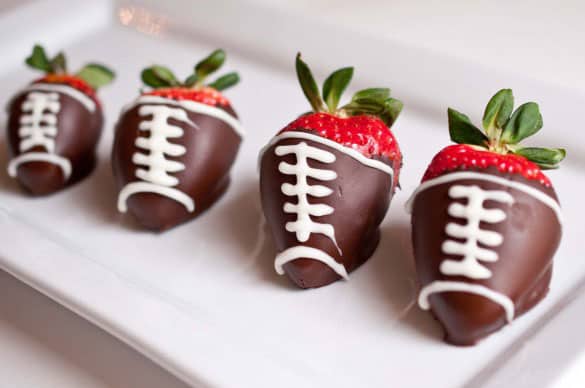 Chocolate Strawberry Footballs (via Domestic Fits) Give a fruit confectionery favorite a football twist. Chocolate-covered strawberries are yummy and work really well dressed up as footballs. Score!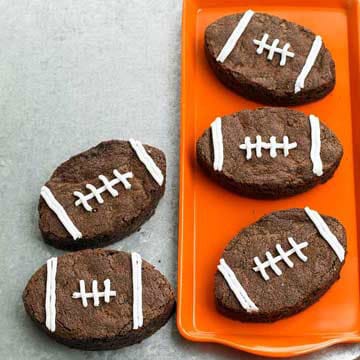 Football Brownies (via Better Homes & Gardens) Fudgy brownies are a hit in my home and as it turns out, can also be dressed up as footballs. If you don't have a football cookie cutter, it's not too much effort to freehand a football shape using a knife.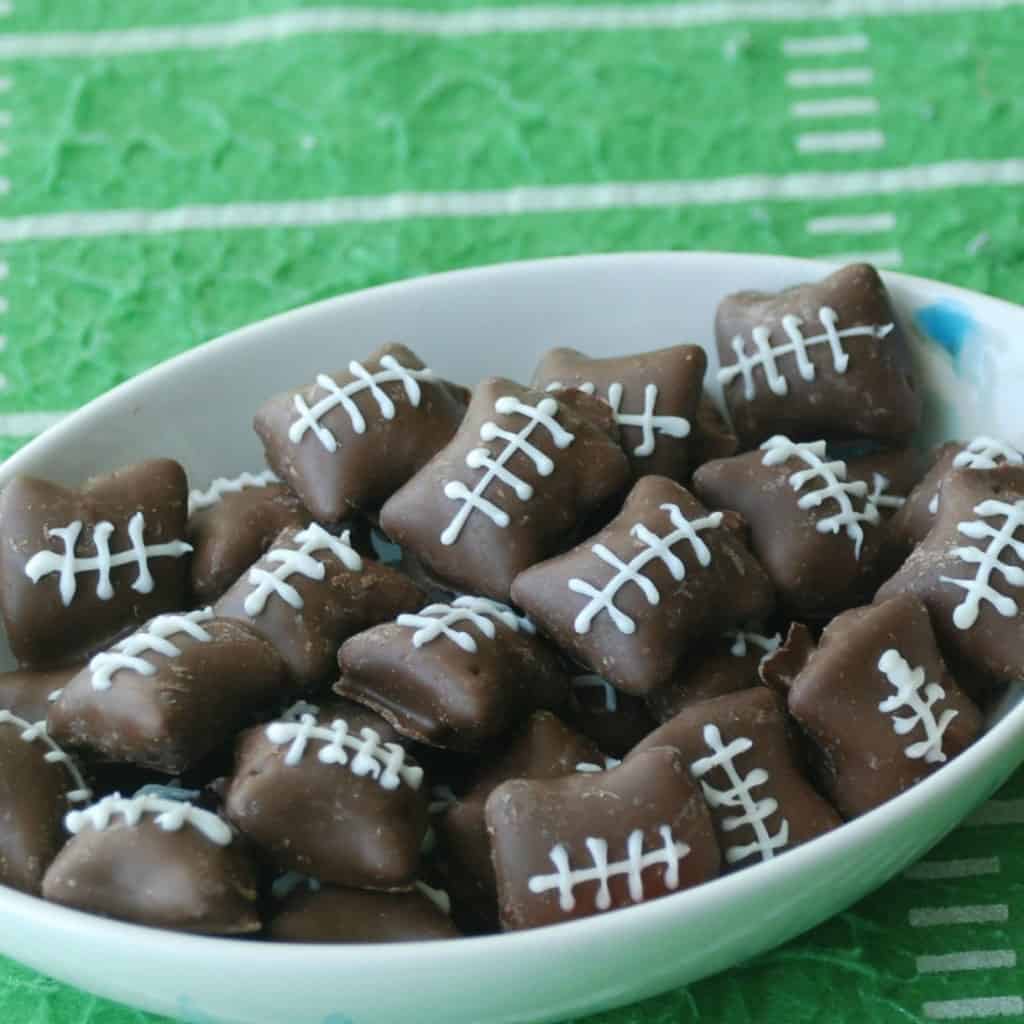 Chocolate Peanut Butter Pretzel Footballs (via Endlessly Inspired) Chocolate and peanut butter were meant to pair together like sunny days and blue skies. Here's a super easy way to bring these star-crossed flavors into a football theme.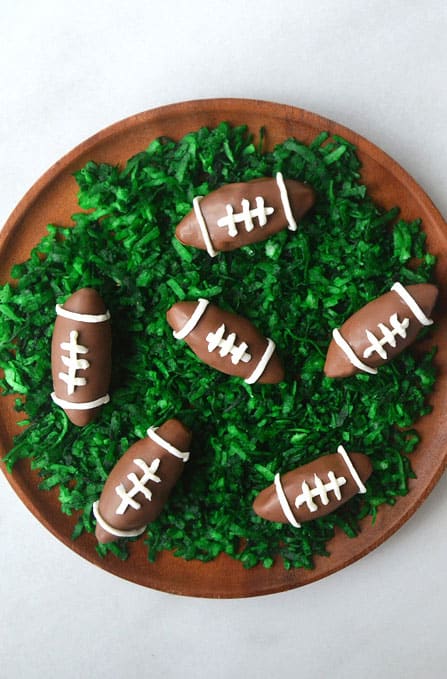 Nutella Football Truffles (via Just a Taste) You had me at Nutella. This recipe requires a little more work, but the end result are Nutella truffles, presented on a bed of 'grass' – definitely a crowd pleaser!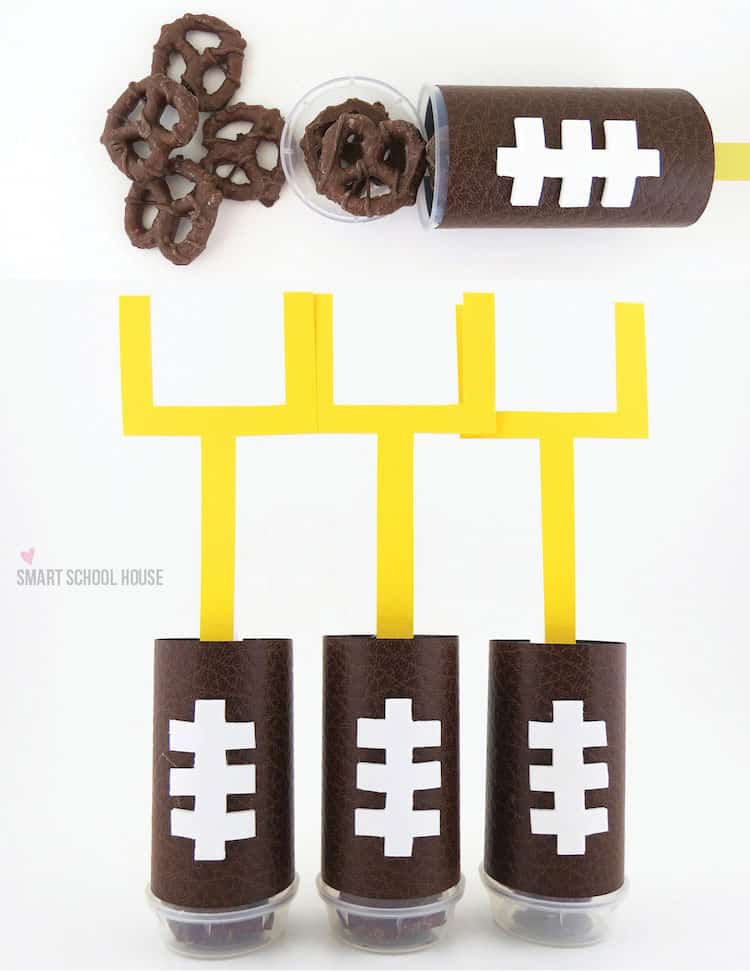 Football Push Pops (via Smart School House) Here's a touchdown of a presentation for any small snack (in this case, chocolate covered pretzels). These work well for a special football game/practice or sports-themed party.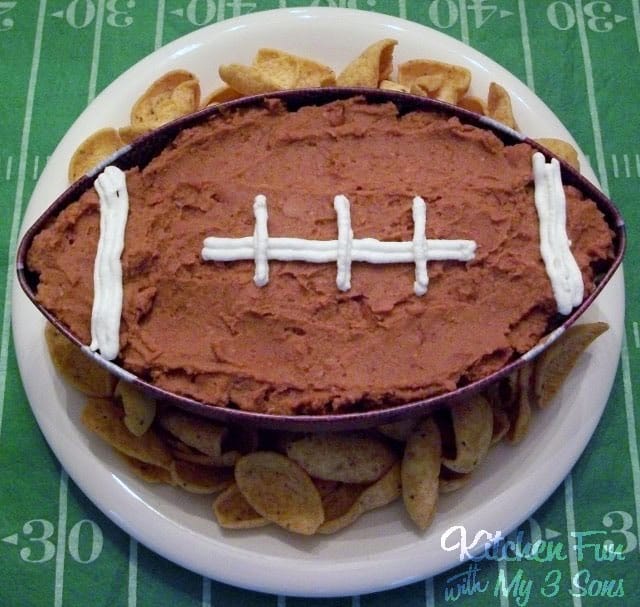 Game Day Dip (via Kitchen Fun With My 3 Sons) For a touch of the savory, check out this Seven-Layer Dip, presented in true gridiron fashion. If you don't have a football-shaped bowl, you can do the dip in a football shape as suggested.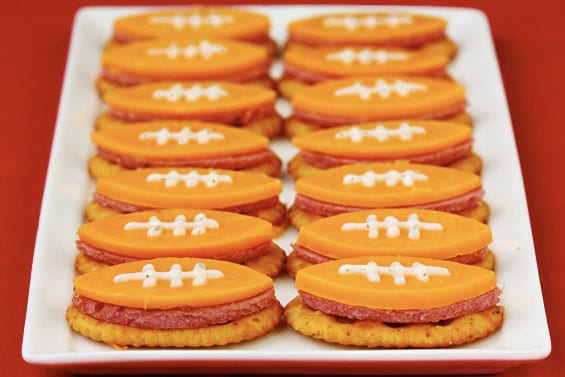 Football Bites (via Gimme Some Oven) Topped crackers are easy to assemble and make great finger foods. The great thing is you can really go a lot of different ways with this one depending on tastes.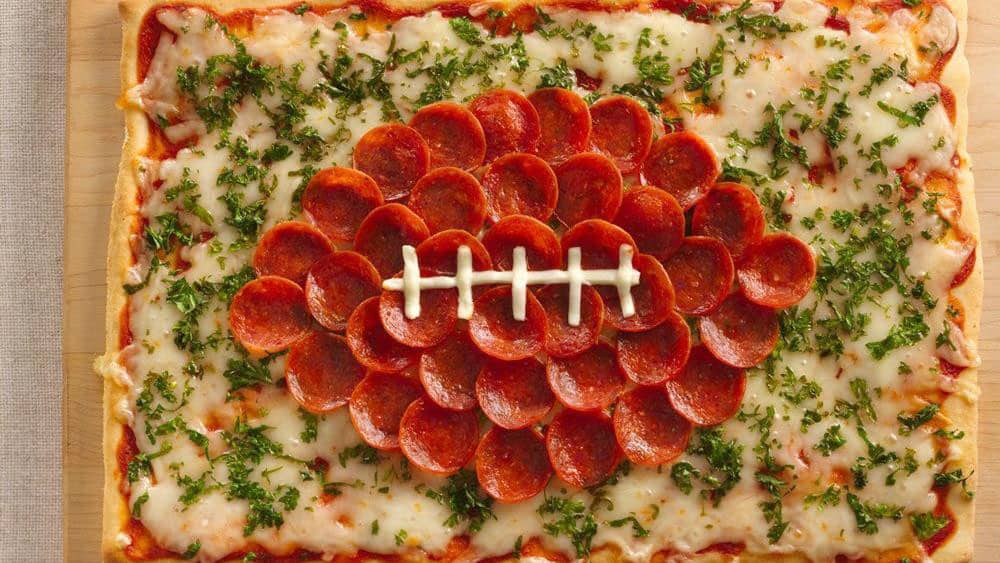 Football Pizza (via Pillsbury) Something a bit more substantial, consider this pizza recipe to feed the masses. The pepperoni football means that there are cheese-only slices available as well, so this is really two pizzas in one!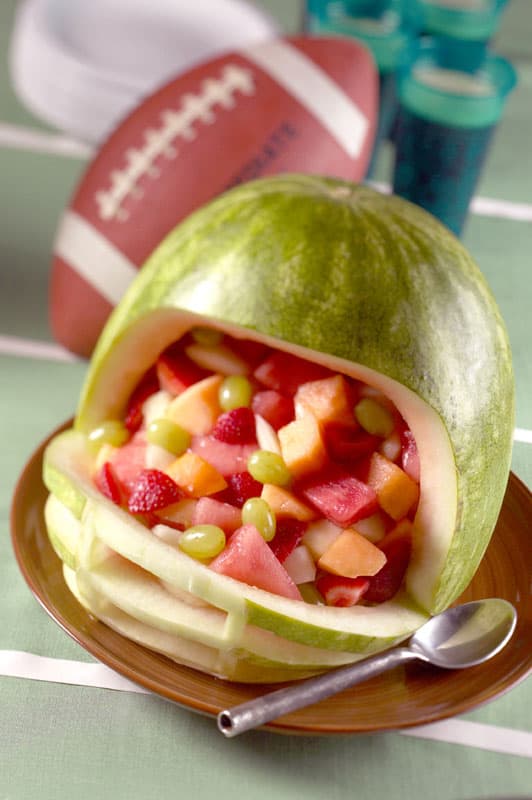 Watermelon Football Helmet (via National Watermelon Promotion Board) For a healthy twist, try a fruit salad served in a watermelon football helmet! If you want to be extra spirited, you can print out or draw your favorite team's name or logo on the sides of the 'helmet'.