We're starting to get holiday cards this week and it makes checking the mail a bit more exciting knowing we'll likely see familiar loved faces. I'm guilty of just sticking the cards up on our mantle, but this year, am looking to give them their own proper display. After all, the holidays only come once a year! Here are some clever ideas that have caught my eye. From cute string art, decorative taped frames, yarn balls, or plywood trees – there's something here for the crafty to the glue-gun shy to make.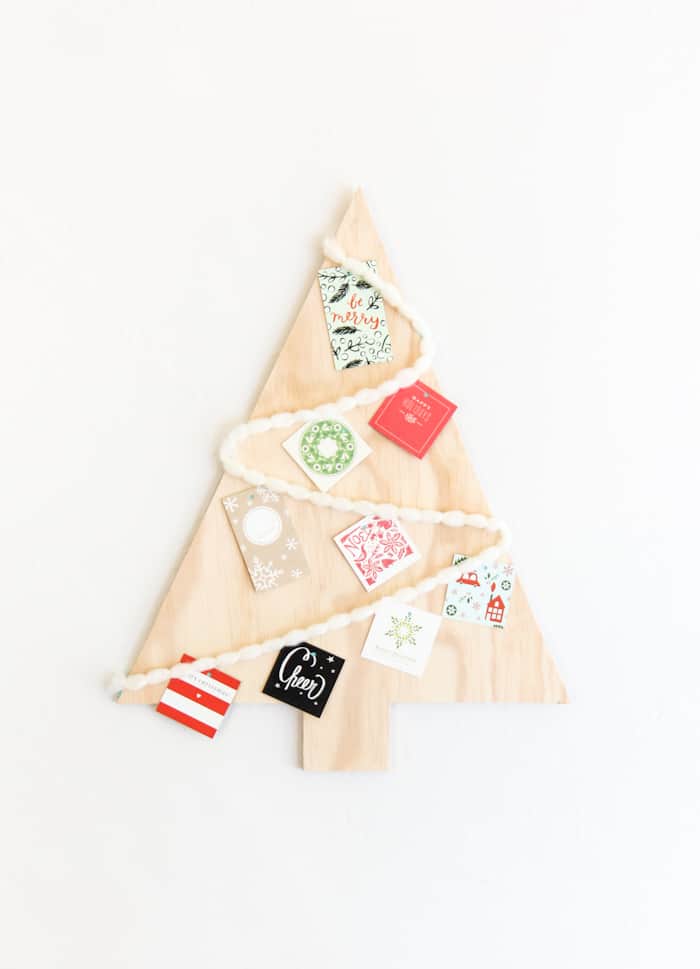 Plywood Tree Display (via The Crafted Life)
Find out how to turn a plain piece of plywood into a decorative display you can use as a tree alternative or jazz it up with Christmas cards and photos.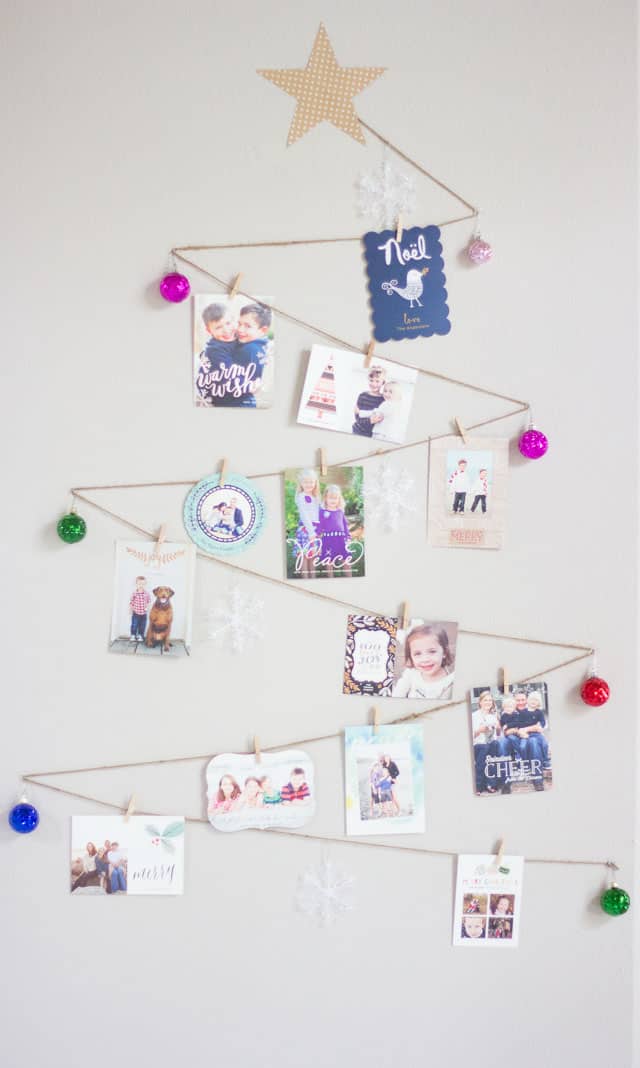 Simple Christmas Tree Display (via Design Improvised)
A simple and elegant way to display your cards and easy enough for kids to help make and fill up.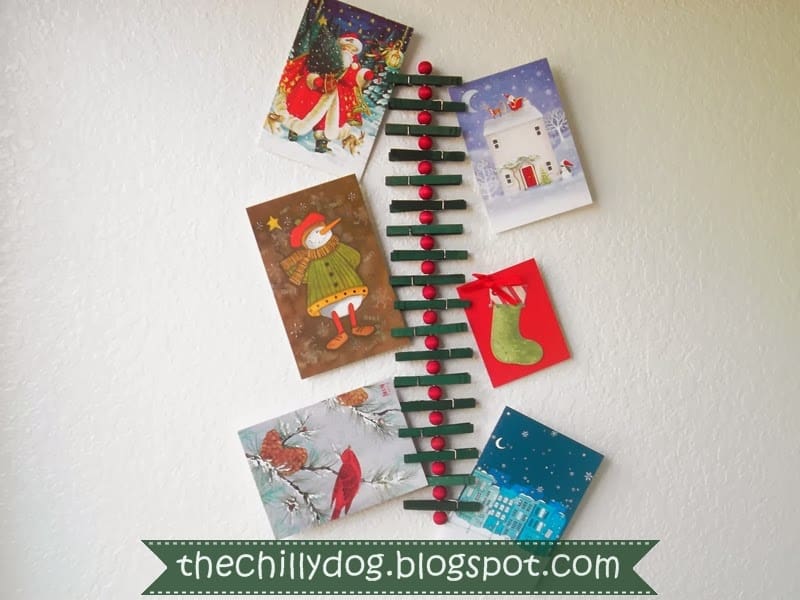 Clothespin Card Holder (via The Chilly Dog)
This cute tutorial shows you how to dye your own clothespin to make a colorful Christmas display. All that work will pay off next year since you'll be able to reuse it again.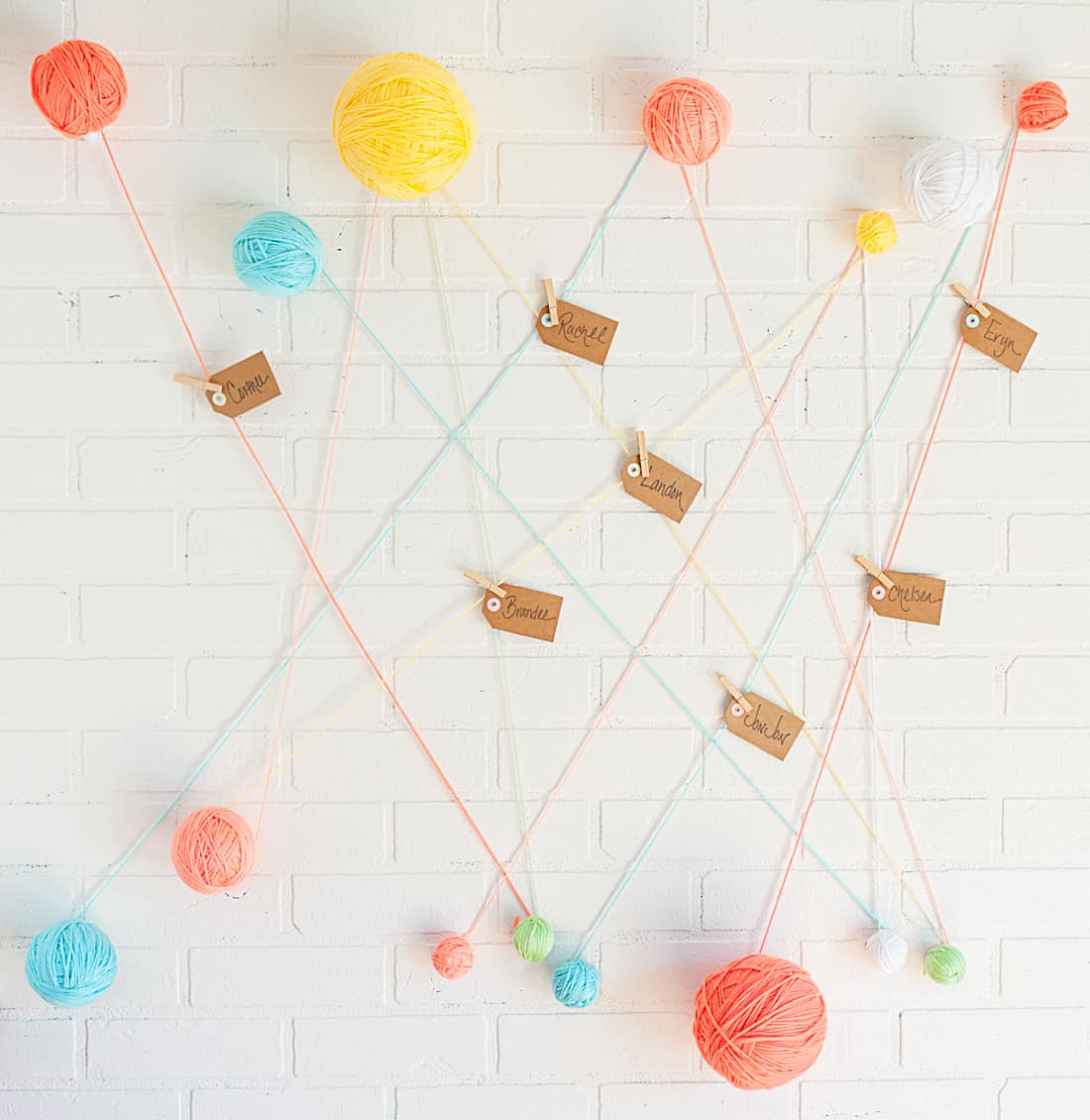 Yarn Ball Display (via The Chic Site)
Fun and playful, you can experiment with so many colors in this adorable yarn ball display.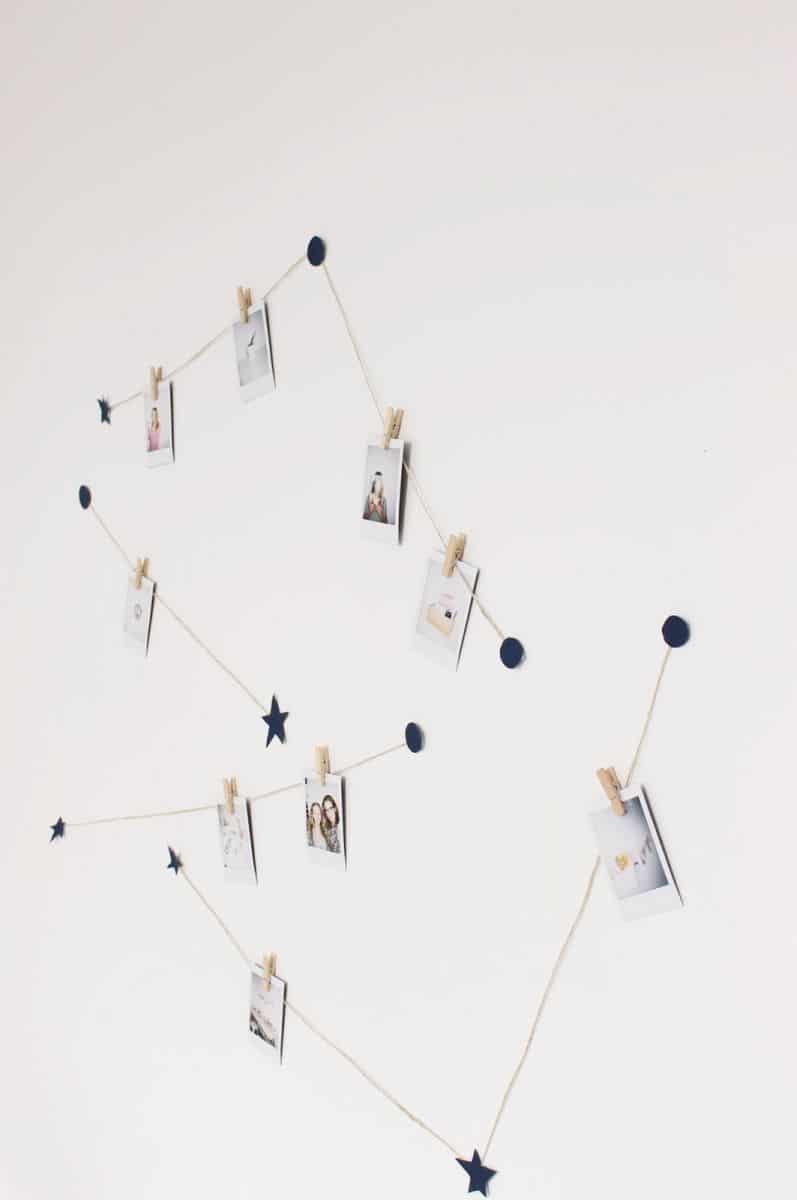 Constellation Star Display (via Vanilla Craft Blog)
Here's another simple string display that adds a contemporary starry night look to your holiday cards.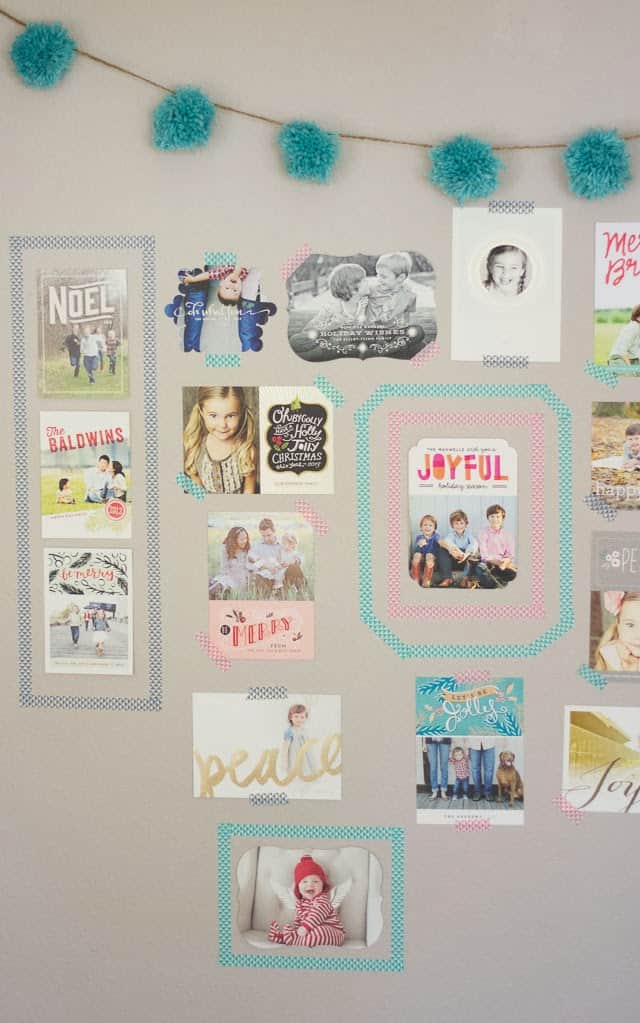 Taped Holiday Card Display (via Design Improvised)
Make a gallery wall you can add to easily with decorative tape. Such a cute idea that's flexible and impermanent.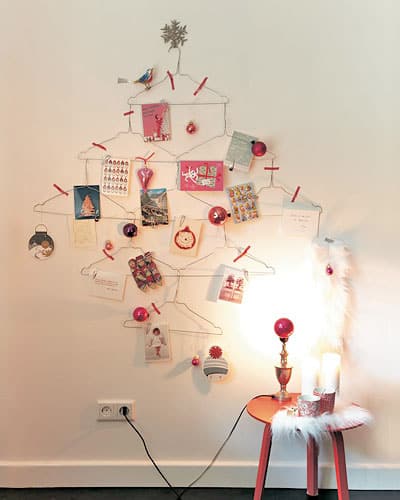 Hanger Card Display (via Brigitte)
Turn old hangers into an eclectic and kitschy card display that's fun and interesting to look at.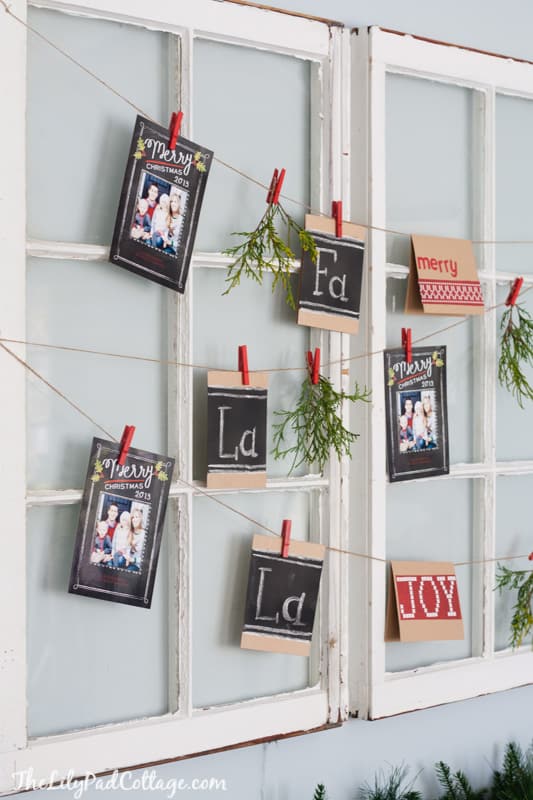 Window Pane Display (via The Lily Pad Cottage)
Old window panes you can thrift up recycle into pretty holiday card displays with vintage appeal.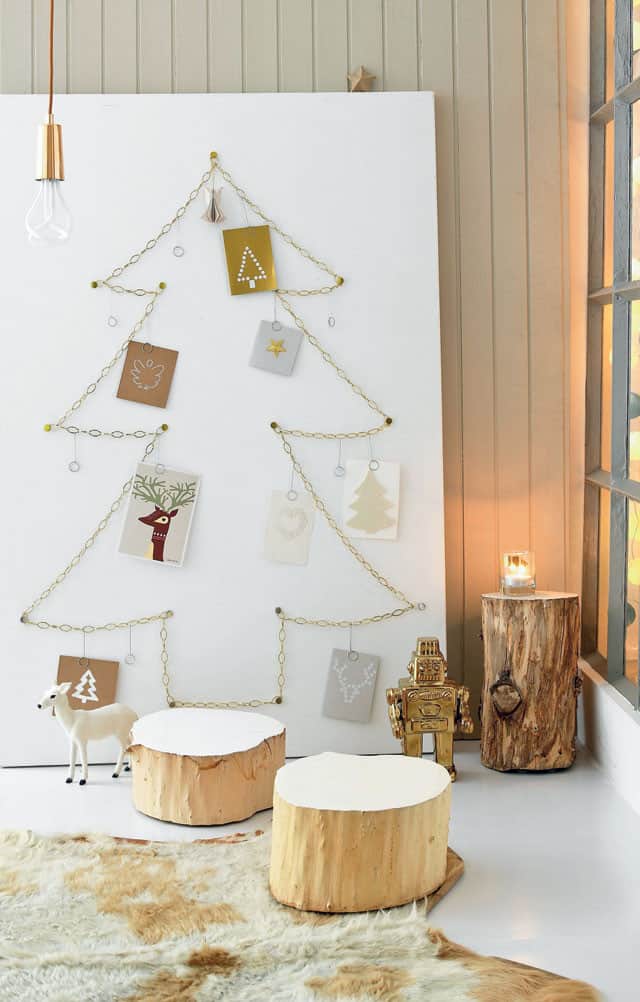 Gold Chain Card Display (via 101 Woonideen)
A stylish and chic display for the modern home, but one that won't break the bank to make.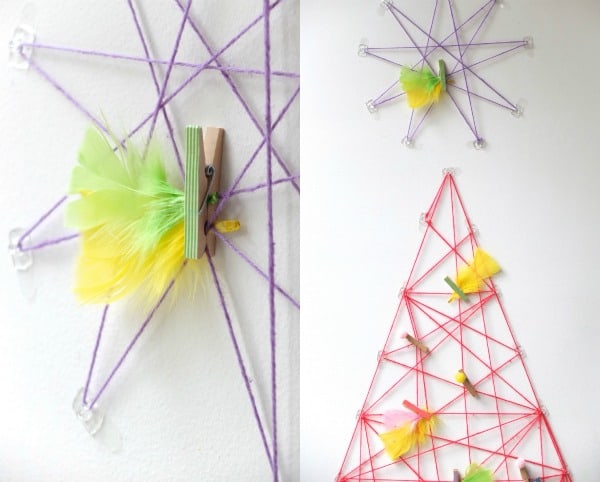 String Art Tree Display (via My Poppet)
Find out how to make this simple decorative string tree with ideas on how to dress up pegs to give it an extra colorful touch.
Take a look at more creative holiday ideas here!