Bunnies, eggs, chicks and bird's nests, these are all things we associate with Easter that can also be made edible too! If you're looking for some adorable treats to share with your kids or to fill your Easter dessert table with this year, try any of these festive treats. Warning: some may almost be too cute to eat.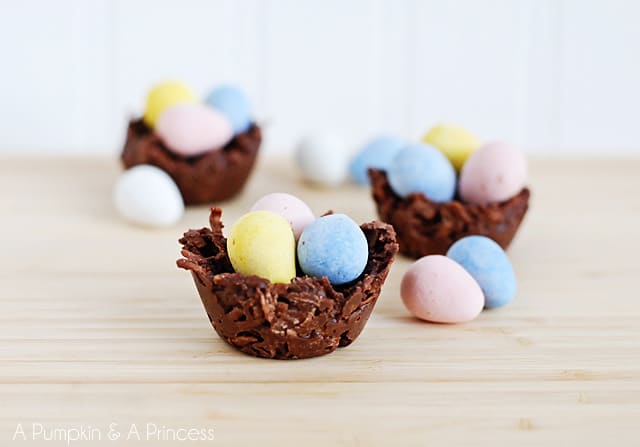 Chocolate Coconut Nests (via A Pumpkin & A Princess) How sweet are these tiny chocolate bird's nests? You also won't believe how incredibly easy they are to make, requiring just two ingredients!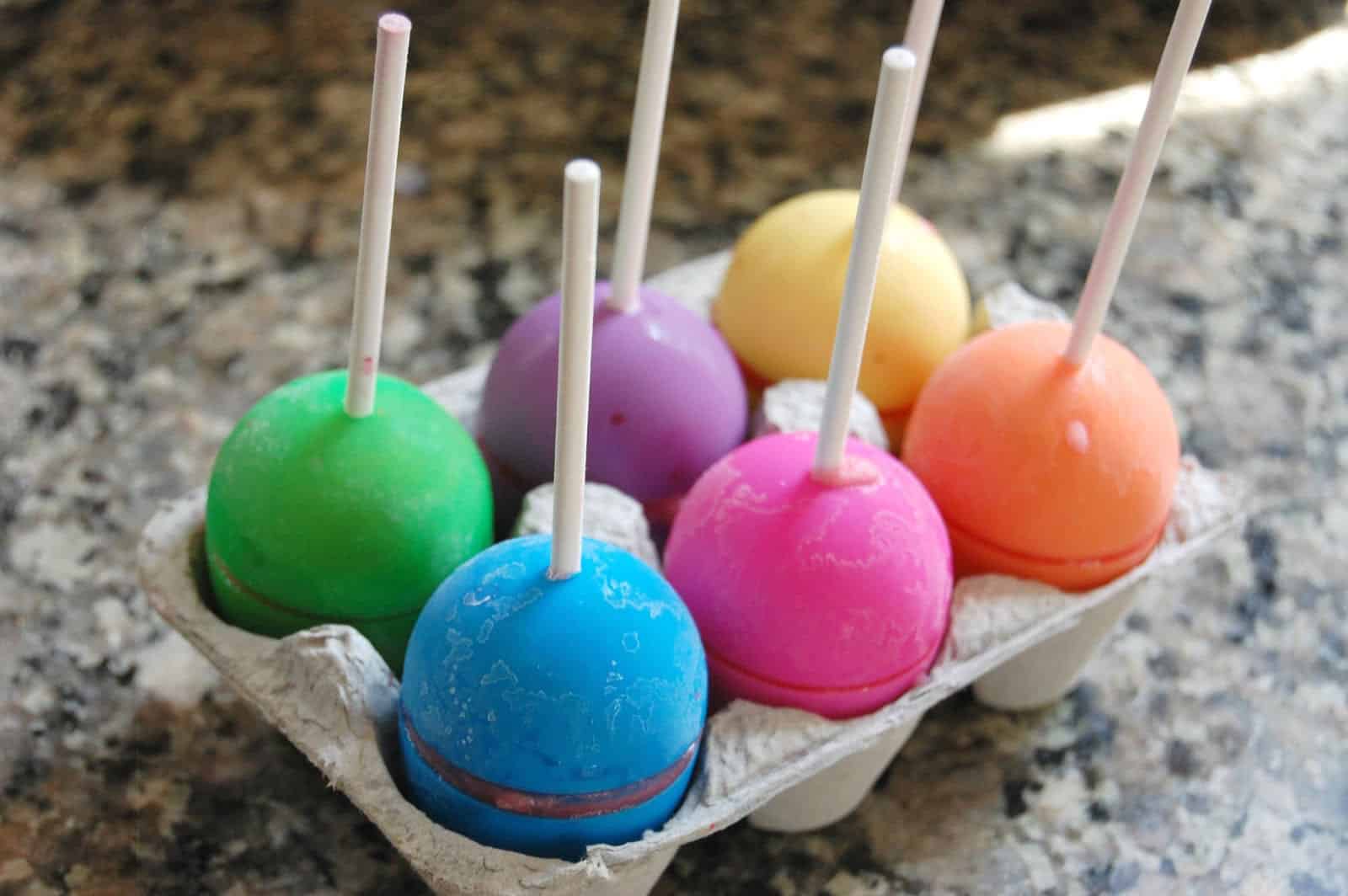 Yogurt Berry Popsicle Eggs (via Play Eat Grow) These egg shaped popsicles are so clever and are a great healthier alternative if you're looking for a low sugar Easter treat.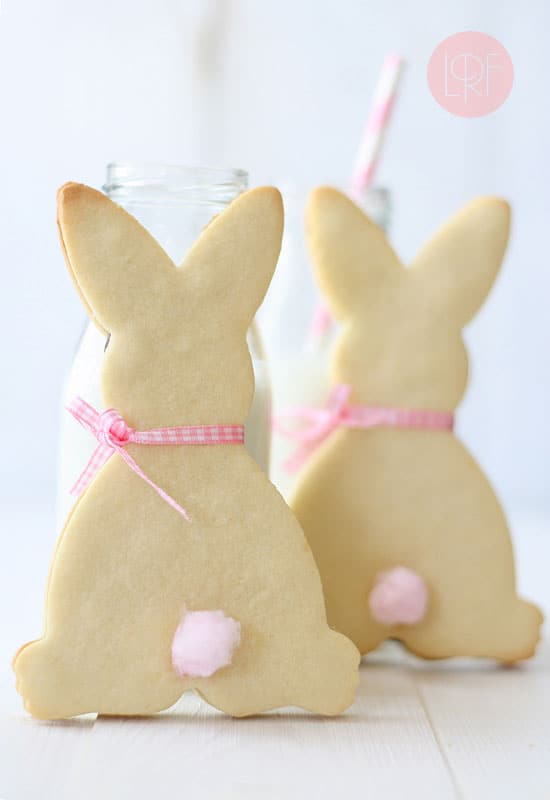 Rabbit Sugar Cookies (via Las Recetas de la Felicidad) This is a simple sugar cookie mix, but when whipped up in to a bunny shape, complete with pom pom frosting, it becomes utterly adorable.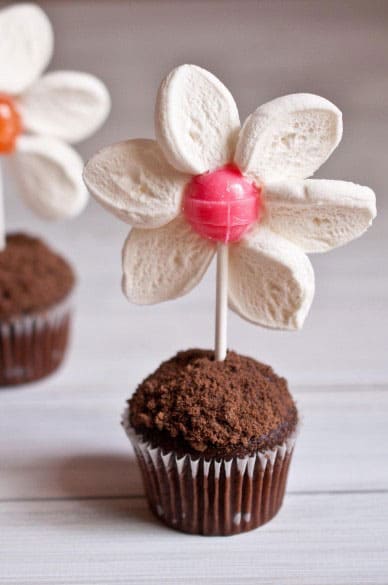 Spring Flower Mini Muffins (via Domestic Fits) Everything is edible on these sweet muffin pots and would work well for either a spring party or Easter dessert.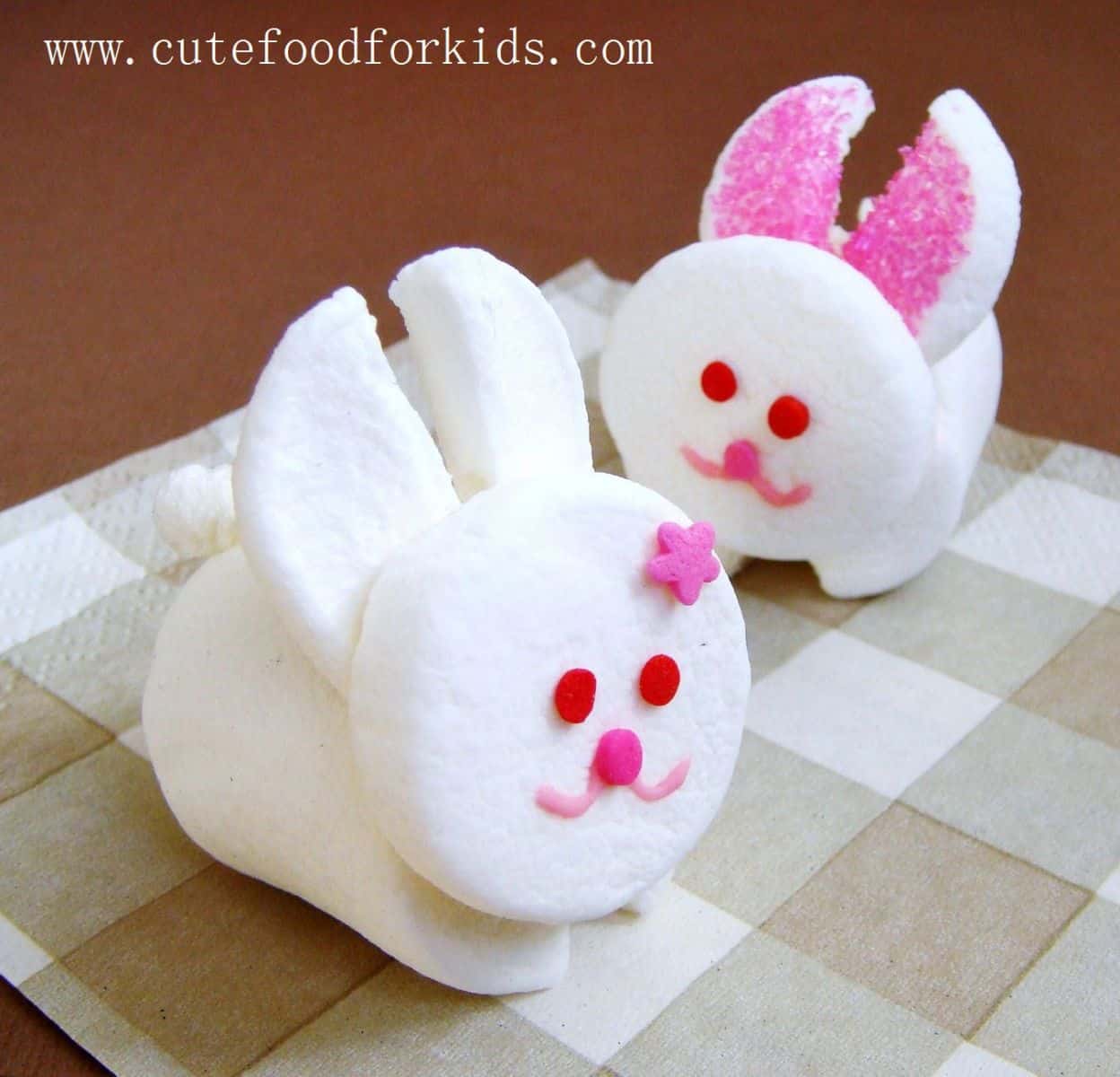 Marshmallow Bunnies (via Cute Food For Kids) Find out how 3 marshmallows can turn into 2 fluffy and sweet marshmallow bunnies!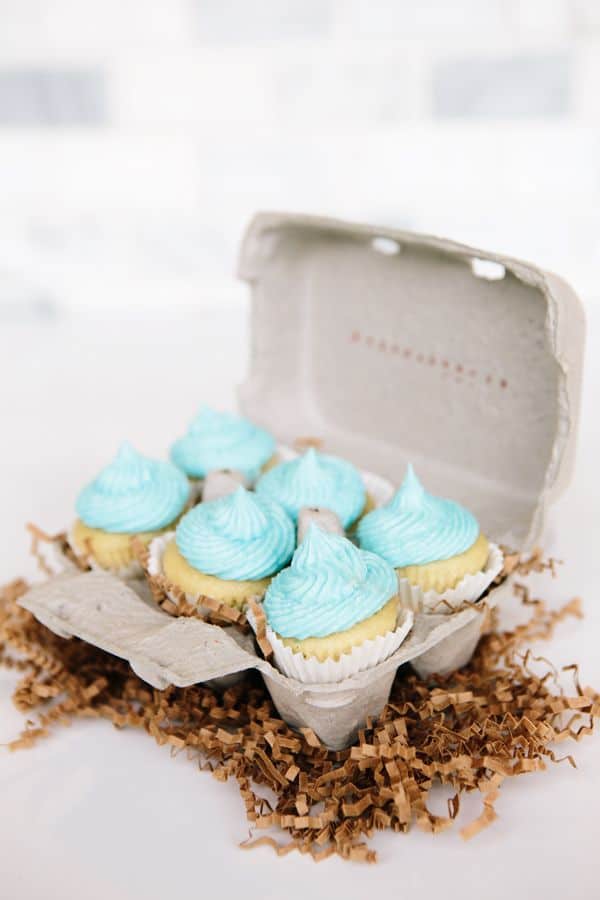 Cupcakes in Egg Carton (via Handmade MOOD) I love this idea of serving cupcakes in an egg carton as a festive and fun way to display Easter treats.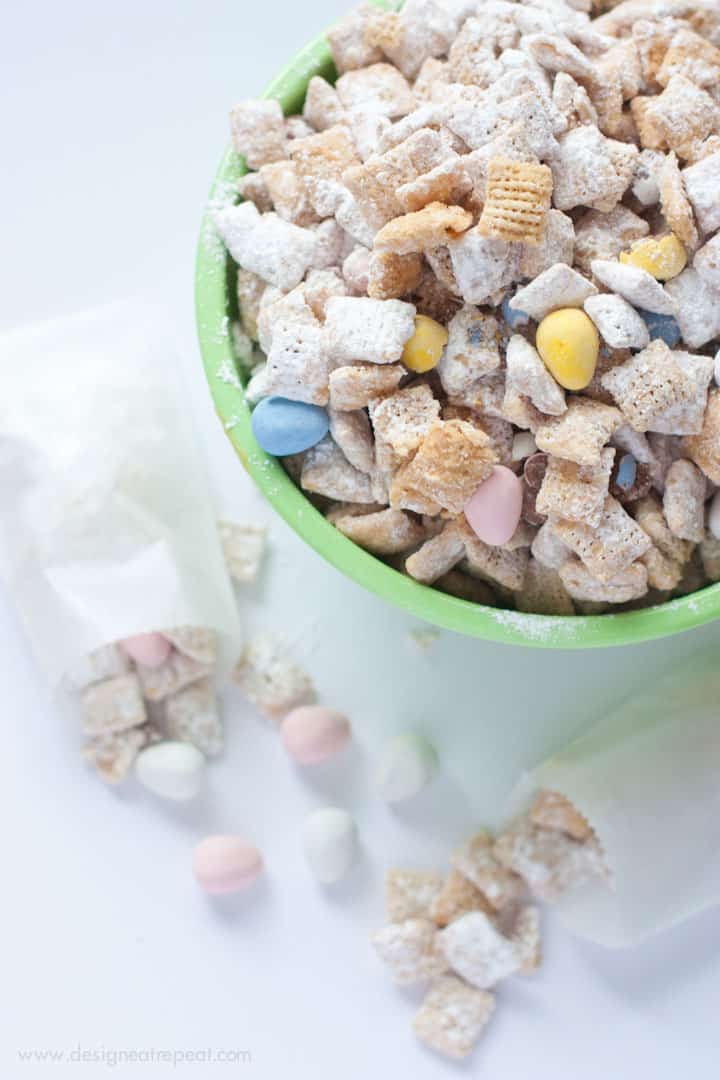 White Chocolate Puppy Chow (via Design Eat Repeat) Yum. This Easter themed puppy chow recipe is so pretty and feeds a crowd. Or package it up in small treat bags, perfect for Easter baskets.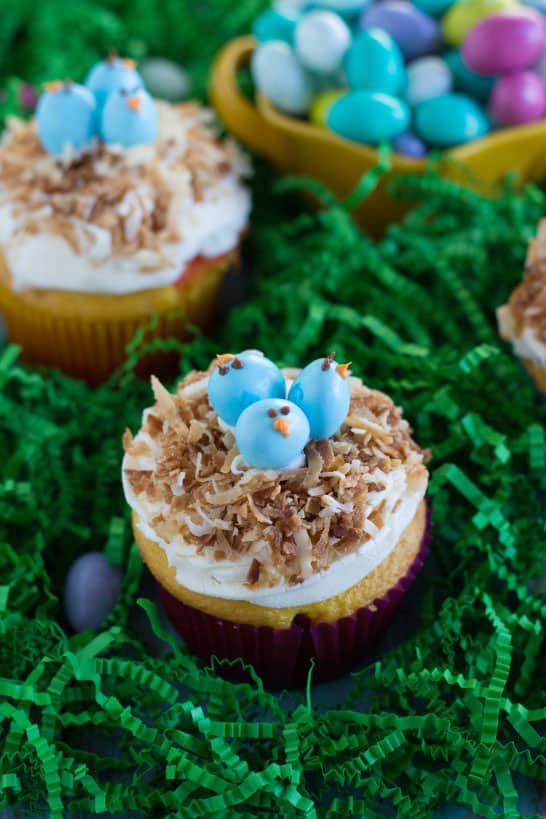 Bird's Nest Cupcakes (via Chelsea's Messy Apron). Tweet tweet. Don't be fooled by how fancy these bird's nest cupcakes look. They're actually pretty easy to make if you use a mix and ready made frosting.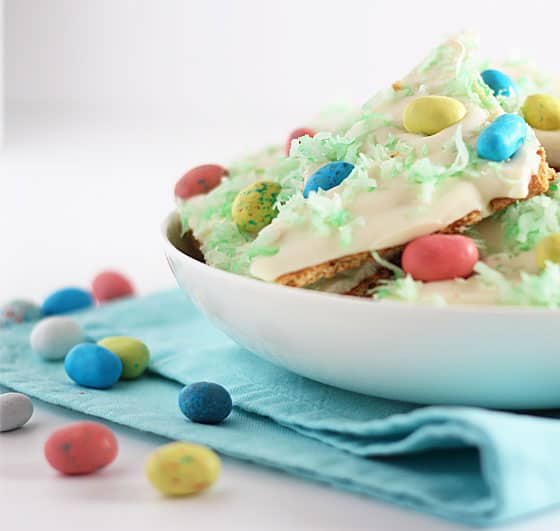 Easter Bark (via The Blond Cook) This festive Easter barks is another fun and easy Easter treat that requires no baking, with minimal prep.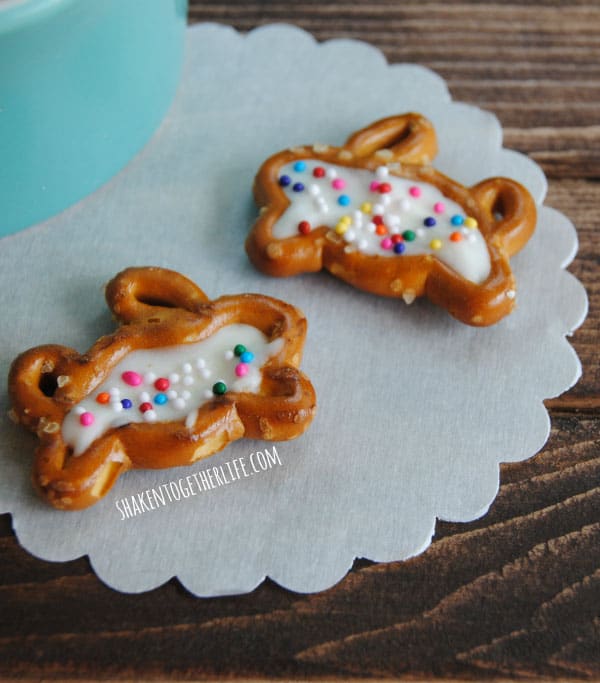 Chocolate Filled Bunny Pretzels (via Shaken Together) These cute pretzel bunnies are another easy no bake treat, and a good option if you're looking for something that's not overly sweet.
Take a look here for lots more Easter crafts, creative ideas and recipes!