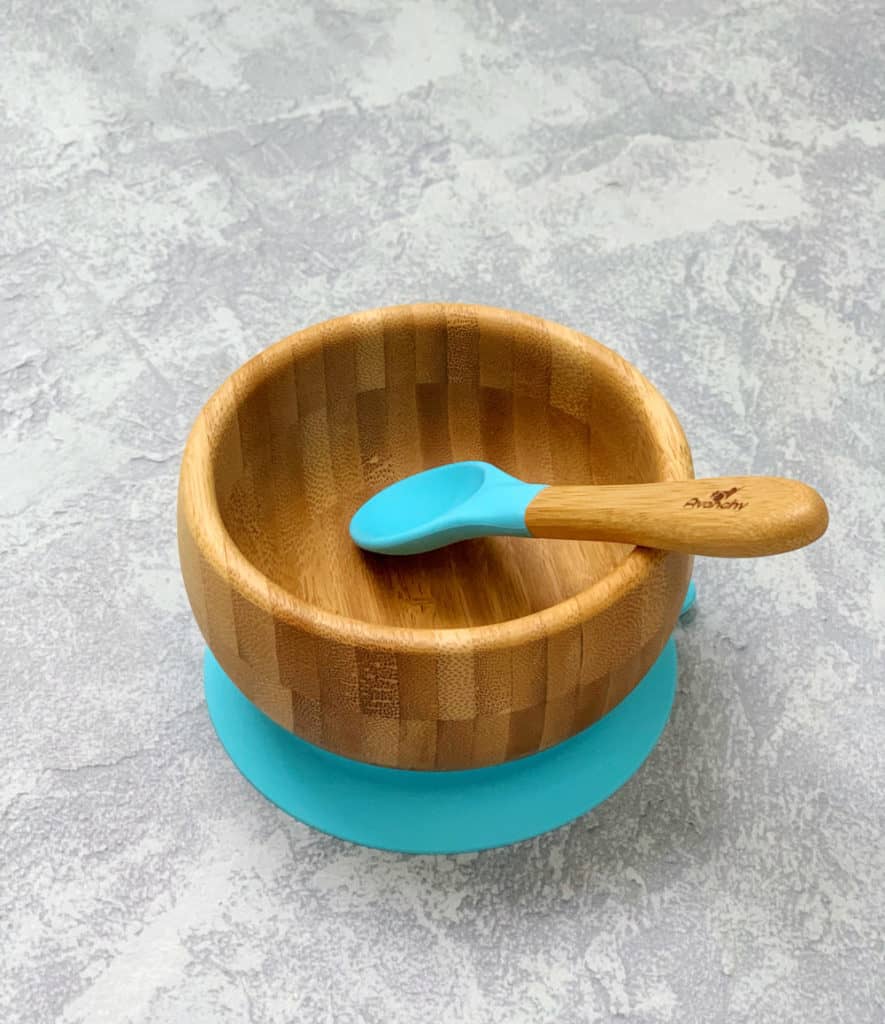 By using this site, you agree to our Terms of Use. This post may contain affiliate links. Read our disclosure policy.
Follow us on Instagram for more fun ideas for kids!
Get your little ones interested in feeding with this functional wooden toddler self-feeding bowl.
Is your little one ready to transition and start feeding themselves during mealtime? If so, you're going to love this Wooden Baby Toddler Self Feeding Bowl.
This suctioned, easy to use feeding bowl has really helped toddler son feed himself! Watch how proud he is feeding himself on our Facebook page.
Not only is it made with BPA-free and other safe materials, but it comes with a non-slip bottom as well. This is perfect for keeping that bowl on the table where it belongs, and not on the floor for a mess that you'll have to clean up later.
And as parents, isn't our ultimate goal in life to provide our children with the tools and knowledge that they need to succeed? This self-feeding bowl does that, and so much more.
Its design is perfect for little hands and even comes with a soft silicone-tipped spoon so that there's no chance of your toddler poking themselves somewhere and causing any sort of pain. (Keep in mind that this product is not safe for dishwasher or microwave use)
You'll love letting your child learn how to feed themselves with a safe product that you can use over and over again. And they're certain to love it just as much and will be so proud to show you just how coordinated and helpful they can be!
We also have an entire new site dedicated to kids' foods!
______________________________________________________________________________________________________
Disclosure: Some of the links in the post above are "affiliate links." This means if you click on the link and purchase the item, we will receive a small affiliate commission. Regardless, we give our promise that we only recommend products or services we would use personally and believe will add values to our readers. As well, as an Amazon Associate I earn from qualifying purchases.