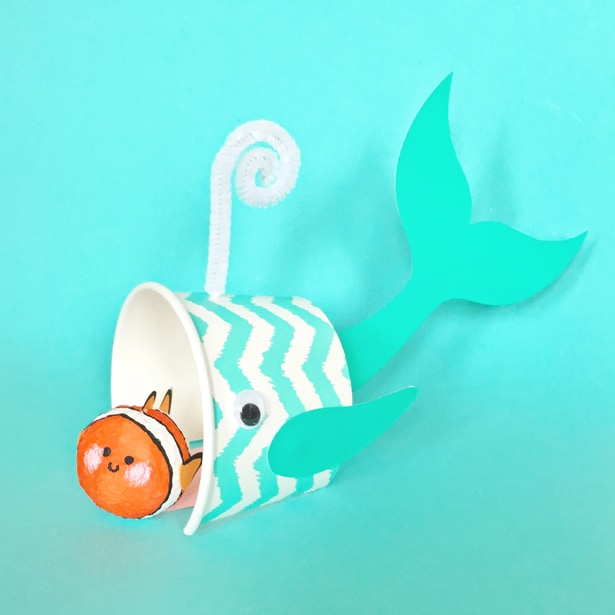 Uh-oh watch out little fish, I think this whale is hungry! I used a paper dessert cup to create the body of this clown fish eating whale. It had the perfect color and pattern for making a sea creature. Get into the
spring
and summer spirit with these two fun fishy friends.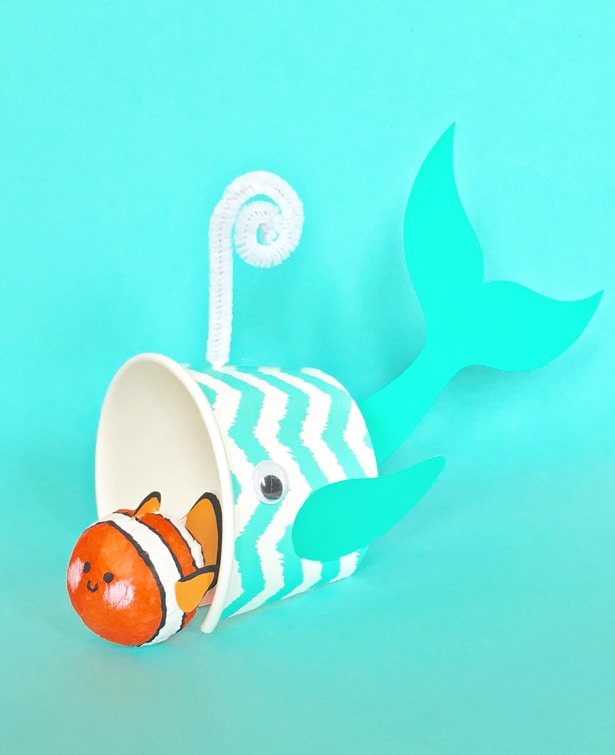 Whale and Clown Fish Paper Cup Craft – Materials:


– Paper dessert cup

– Small styrofoam ball

– Tissue paper

– Pipe cleaner

– Toothpick

– Wiggle eyes

– Paper

– Paint

– Scissors

– Tacky glue

Step 1. First I cut a portion of the dessert cup about a quarter from the side so that it sits flat on a surface.

Step 2. Cut out a tail, fins and a tongue for your whale, make sure to leave room for a tab on the tail. Glue your pieces to your whale. Add a wiggle eyes too.


Step 3. Papier mache your little styrofoam ball with the tissue paper. Mix glue and water in a small cup, brush it over your styrofoam ball and apply the tissue paper. Brush a little more glue on top. Let it dry well.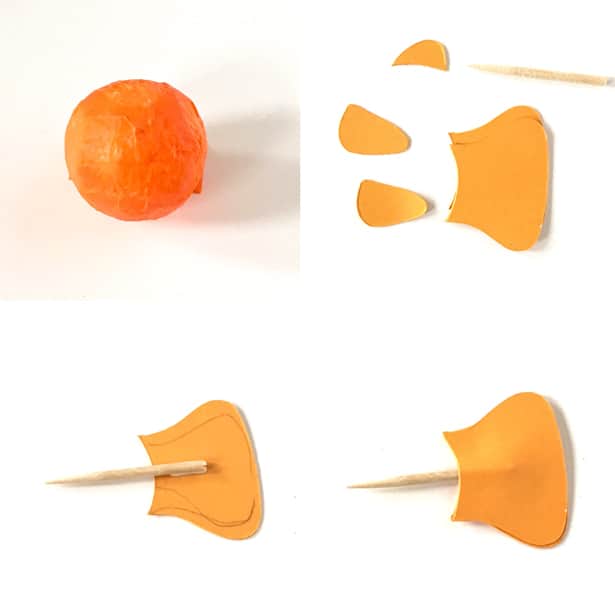 Step 4. Cut out fins and a tail for your fish from cardstock paper. I painted some details on them with acrylic paint.

Step 5. I sandwiched a toothpick between two paper cutouts for the tail and pressed it into the styrofoam ball but you can skip this step if you'd like.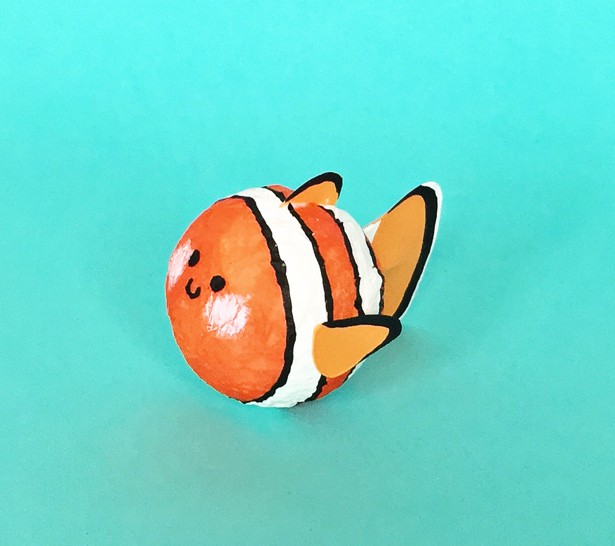 Step 6. Paint stripes on your fish and glue on all of the fins. Paint on a face or use wiggle eyes.
Enjoy your adorable and playful fish friends!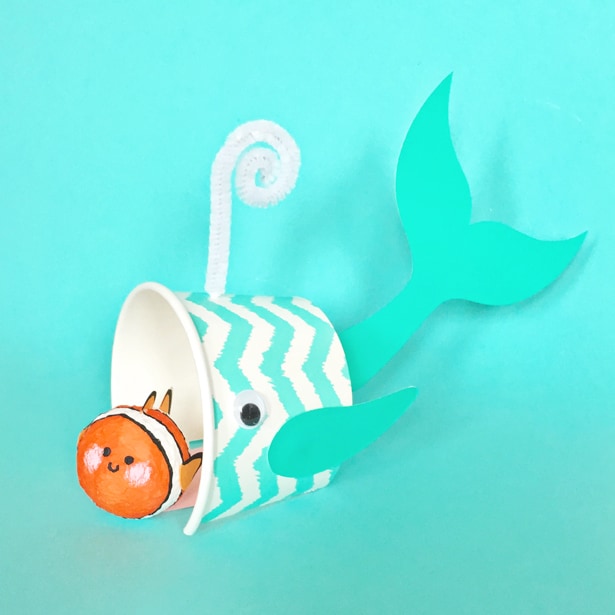 What are your favorite ocean crafts for kids? Check out more fun creative projects!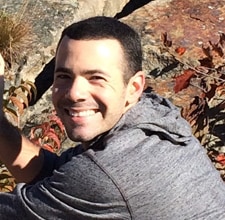 John Lavelle is an artist and art teacher who loves working with all things paper – cardstock, cardboard, foam board, tissue paper, and of course toilet paper tubes. John graduated from the School of Visual Arts with a Bachelors degree in cartooning and earned his Masters degree in Art Education.
Over the past few years, John has been working with young individuals who have ASD, which constantly keeps him on his toes and who are the inspiration behind the creative projects he prepares for their daily art classes. You can follow his latest projects on Instagram and on his site, theArt Dream.