I am excited to share a new e-design project that I worked on at the end of last year. My client is happy for me to share the photos of the nursery, so here it is!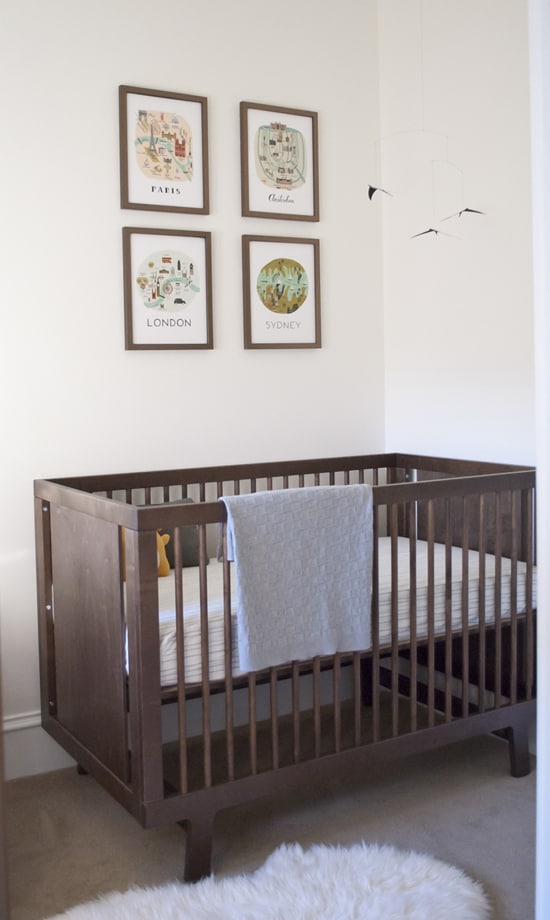 After relocating from London, UK to Vancouver, Canada, baby Jasper's parents, Tara and Ed, enlisted WINTER DAISY's SAVVY e-design package as they were overwhelmed by the vast number of options available for a new baby. Although this space is tiny (6 x 9.5 feet) and had green walls with pink trim and ceiling, they were determined to create a dreamy oasis for their newborn son. Adding creamy white paint to the space helped to brighten it up and provide the soft, natural look they were going for.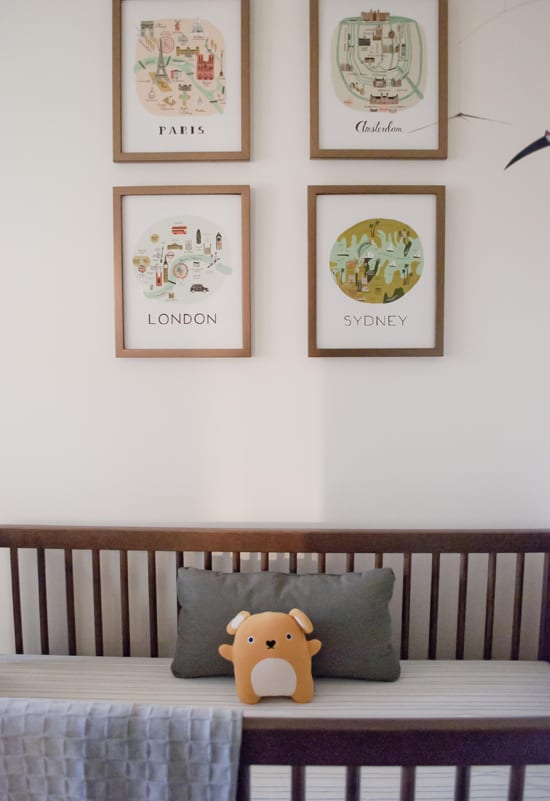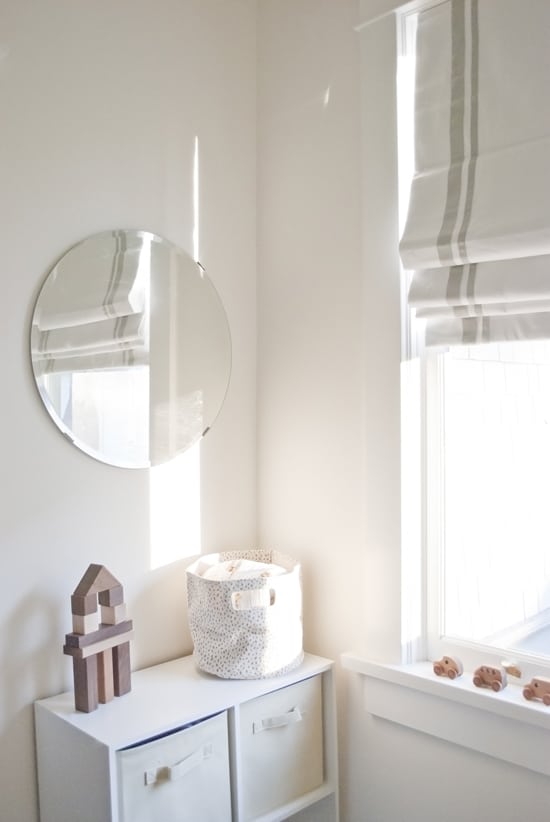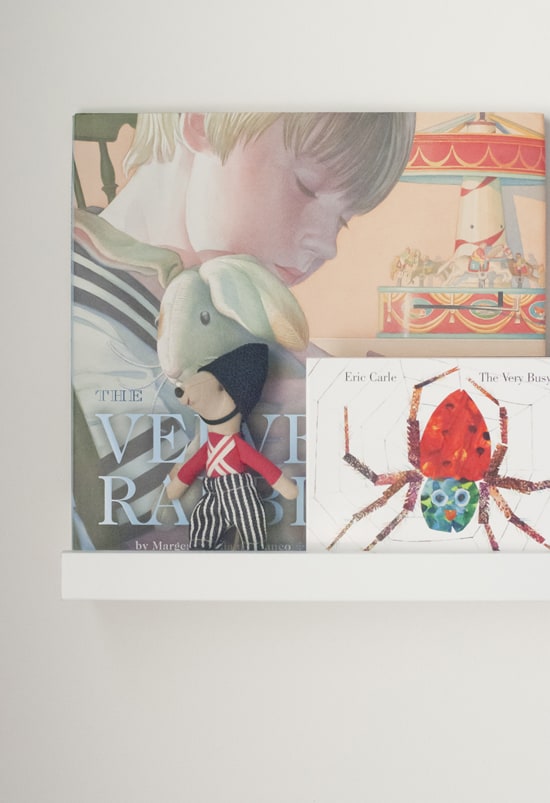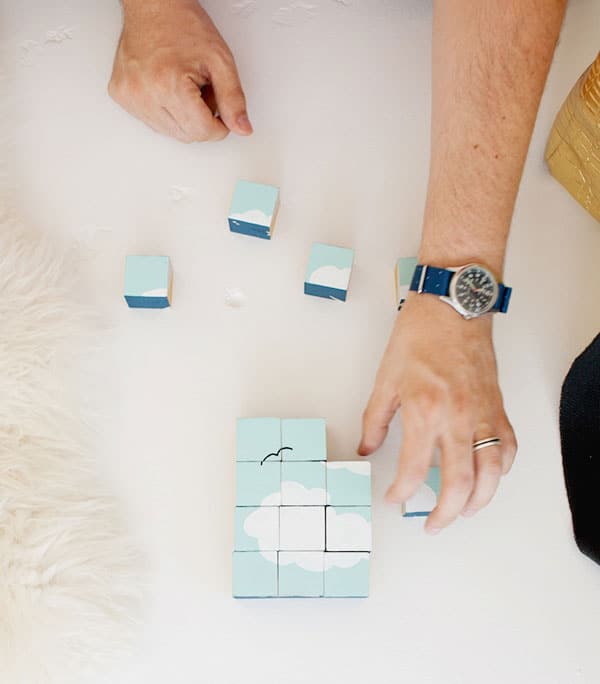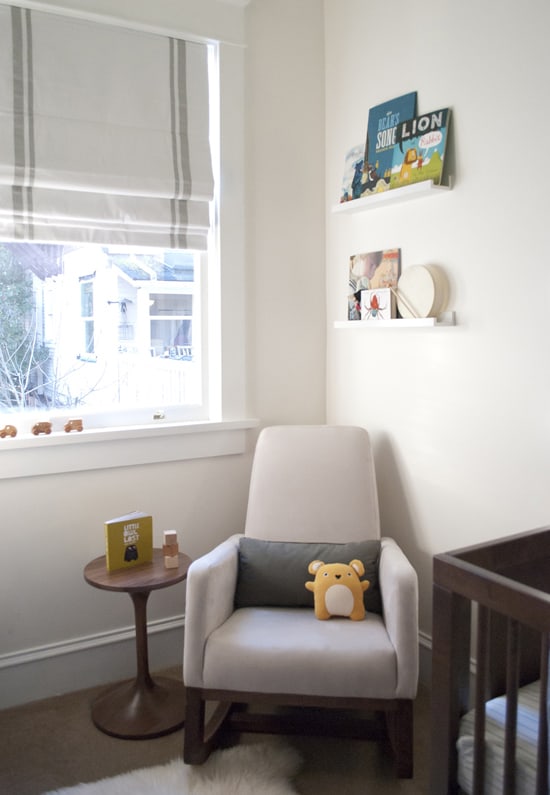 Since little Jasper will be flying back and forth between Europe and North America, Tara and Ed loved the idea of the Rifle Paper Co. prints from various cities they have previously visited. The little Maileg mouse and Noodoll toy were gifts from friends.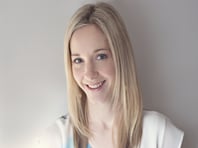 Melissa is the founder and interior stylist behind WINTER*DAISY, an interiors studio passionately creating dreamy spaces for children.
WINTER*DAISY's aesthetic is light, simple and serene with enough fun and function to invite any little one to explore, dream and grow. WINTER*DAISY offers both traditional and e-design services, to cater for little clients wherever they are! Melissa is the proud mama of 3 little ones and many of her recommendations come tried and tested. WINTER*DAISY's rooms have been published on Apartment Therapy, Project Nursery, Project Junior and Mom's Best, among others. Follow along with WINTER*DAISY on Instagram, Facebook, Pinterest, and Twitter.