French toymaker Vilac has been making beautiful, classic wooden toys using time-tested methods since 1911. In addition to more traditional toys like wooden cars, cube puzzles, and musical instruments, Vilac has a super-cool line of furniture and toys inspired by iconic American artist Keith Haring.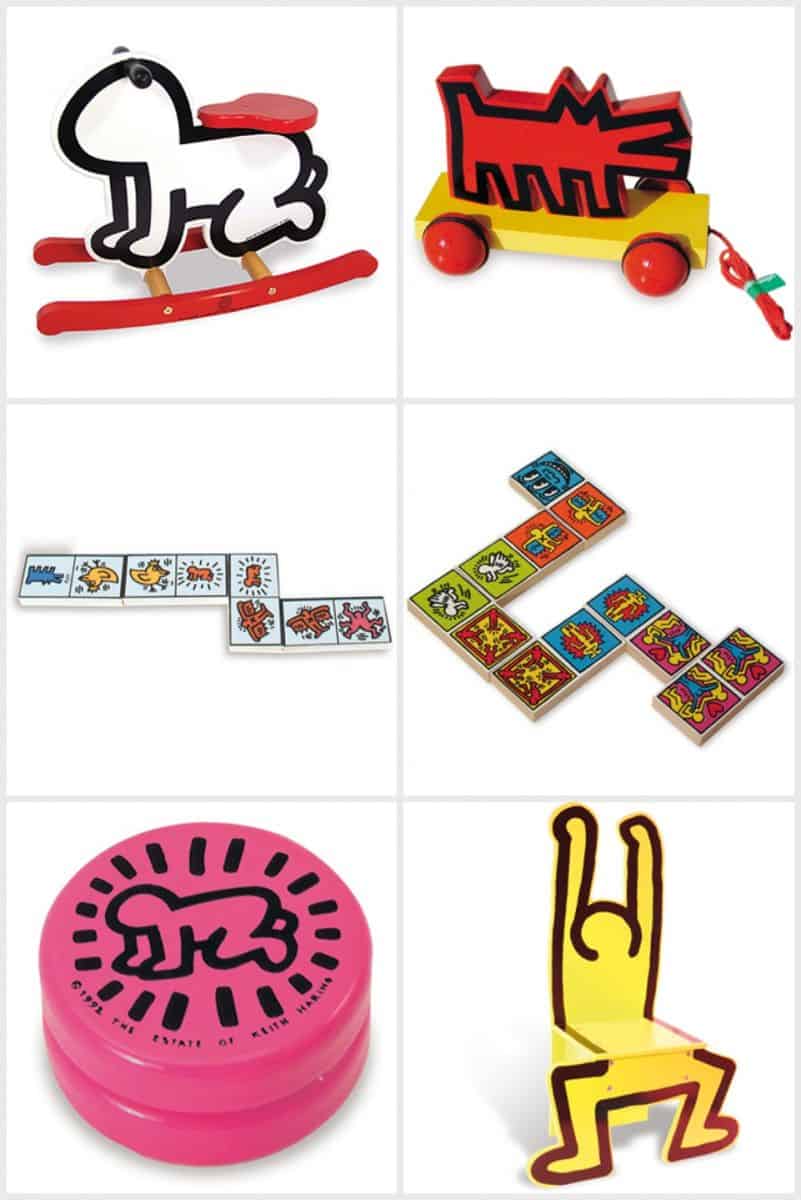 Haring's bold lines, vivid colors, and crowded compositions will immediately appeal to little eyes. These toys are a great way to get kids talking about shapes, patterns, and colors, and can be a fabulous, accessible introduction to visual art. Budding artists might even want to try making and coloring in their own Haring-like shapes.
Does your child have a favorite artist? How have you introduced him or her to art? You can check out Vilac's cool Matisse-inspired work, or take a look at the Haring-inspired furniture and toys.