I'm all for products that promote tinkering and exploring kids' natural creativity, so my interest was piqued when I came across The Offbits, a quirky set of upcycled, screw-on robot kits. The Offbit kits have painted details and come with nuts, bolts, washers and screws, among other upcycled parts, to let your child create any bot they imagine. You're also encouraged to add on to your Offbit with common screws and parts you can find at most hardware stores.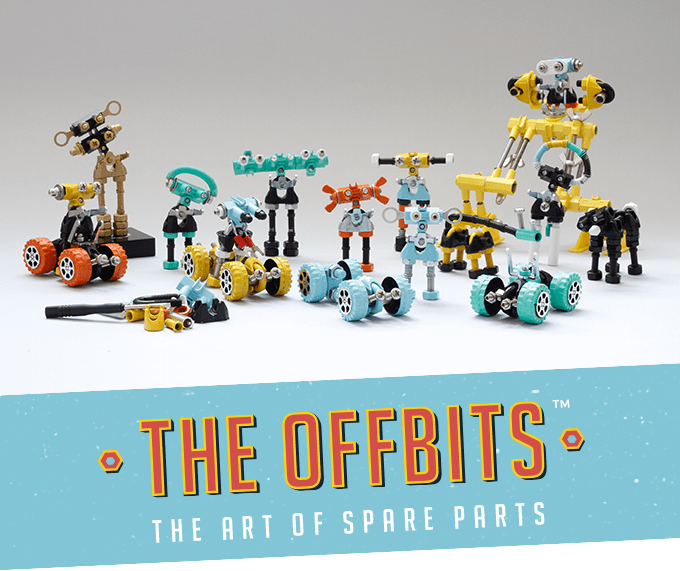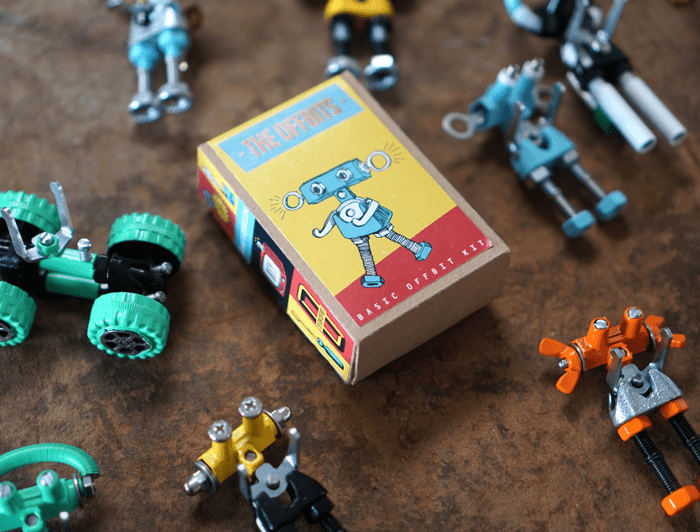 The story behind the The Offbits is as wonky as their parts. Exiled from Plant Bot, the supreme ruler of the planet, BigBot, had them all disassembled into a giant recycled melting pot to come back to Earth as the Offbits you see now; Carebit, Infobit, Artbit, and Bababit.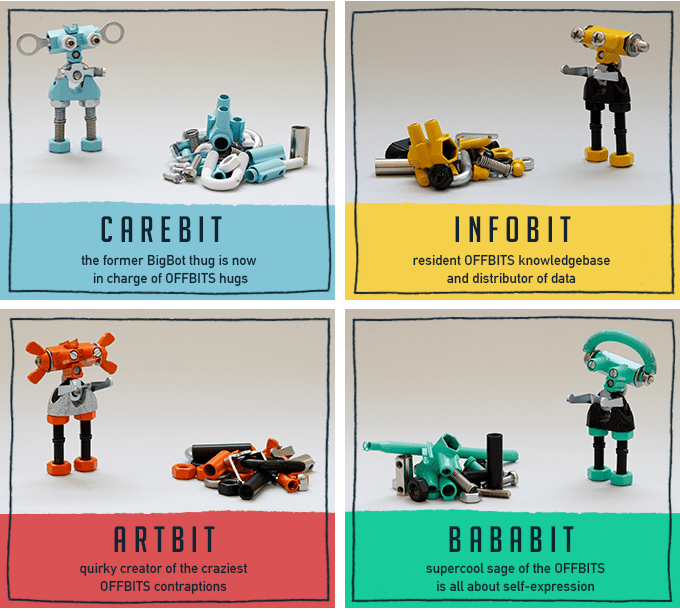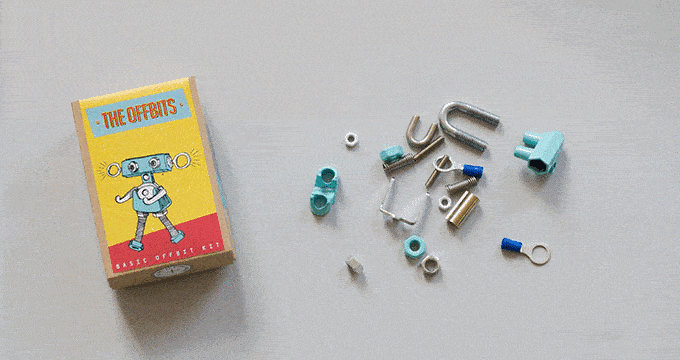 The Offbits is now in crowd-funding mode on Kickstarter to revamp their Offbit kits to new tinkering heights. Some of the plans include a set of cool vehicle extension pack with 20 additional parts to build tubular connectors and color combinations to build your dream bot.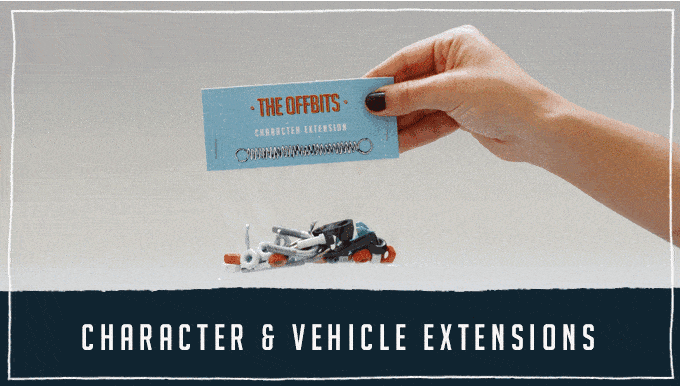 '
There's still about a month left to support The Offbits' Kickstarter campaign and bring out the bots from exile. Learn more at The Offbits' website.
(Note these kits are suitable for kids age 6+.)
(All images via The Offbits)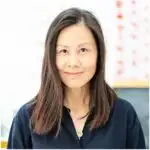 Agnes Hsu is a mom of three and has been inspiring parents and kids to get creative with easy activities and family friendly recipes for over 10 years. She shares her love for creative play and kids food to her 2MM+ followers online. Agnes' commitment to playful learning and kindness has not only raised funds for charity but also earned features in prestigious nationwide publications.