I'm always stuck in a rut on what to pack for the kids' lunches, so sandwiches are often the default . Here are 5 easy sandwich ideas the next time you want some inspiration beyond the typical PB&J. All these ideas taste great on many different kinds of bread – white, wheat, pita or mini buns which is what we used here.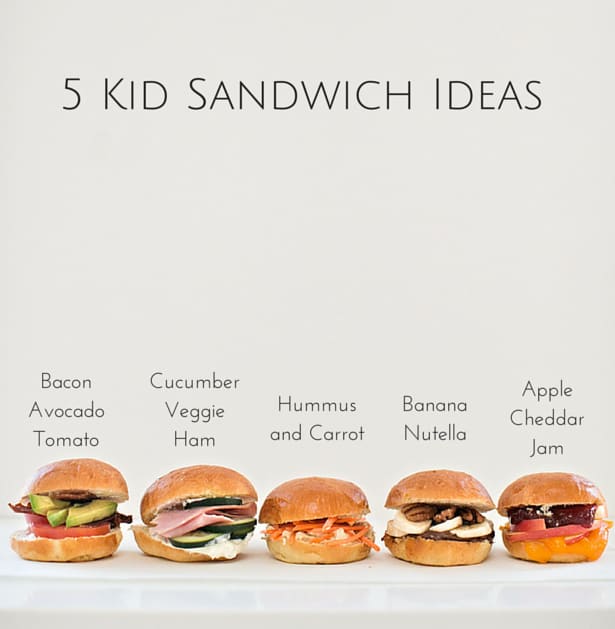 From left to right:
Bacon Avocado Tomato – My kids tend to not like lettuce so avocado is a good substitute and filling too.
Cucumber with Veggie Spread – You can use veggie dip or veggie cream cheese with ham. Omit the ham for a vegetarian sandwich and substitute another veggie like bell peppers.
Carrot and Hummus – They taste great as an snack so why not in a sandwich? Use shredded carrots found in many grocery produce sections to save time.
Nutella and Bananas with Pecans – This isn't one I'd pack often since it's on the sweeter side but the kids love the bananas and the pecans add a nice crunch. You can certainly do peanut butter and bananas and omit the pecans to make it nut-free.
Grilled Cheese, Apples and Jam – A sweet and savoy combo that reminds me of my favorite brie and apple appetizer, made kid-friendly.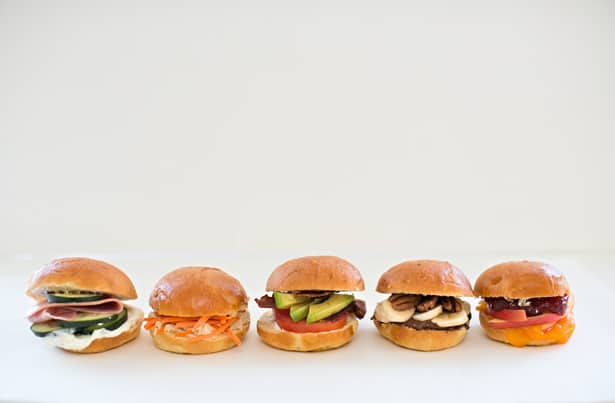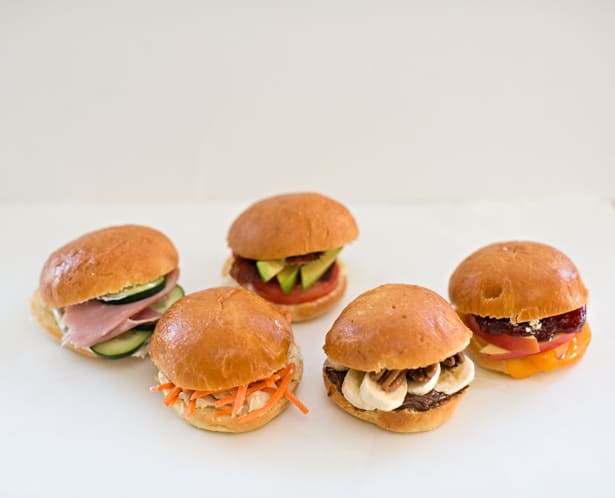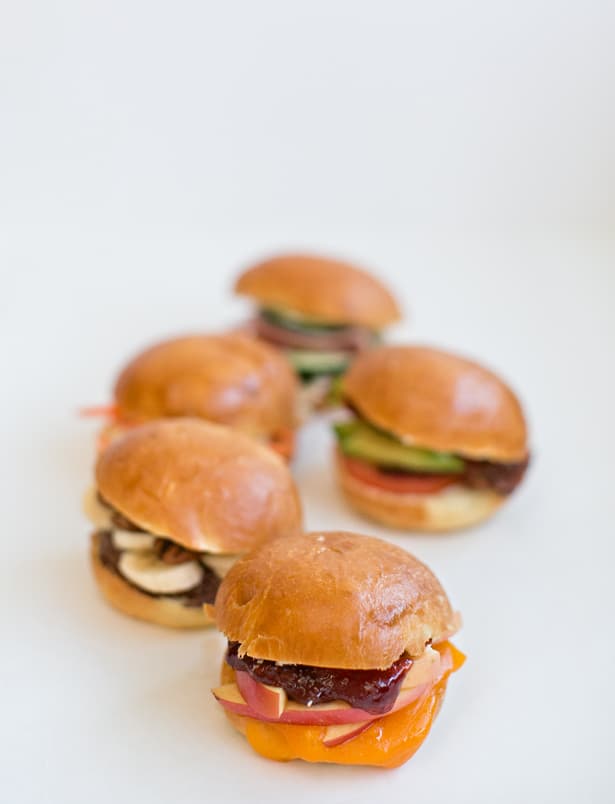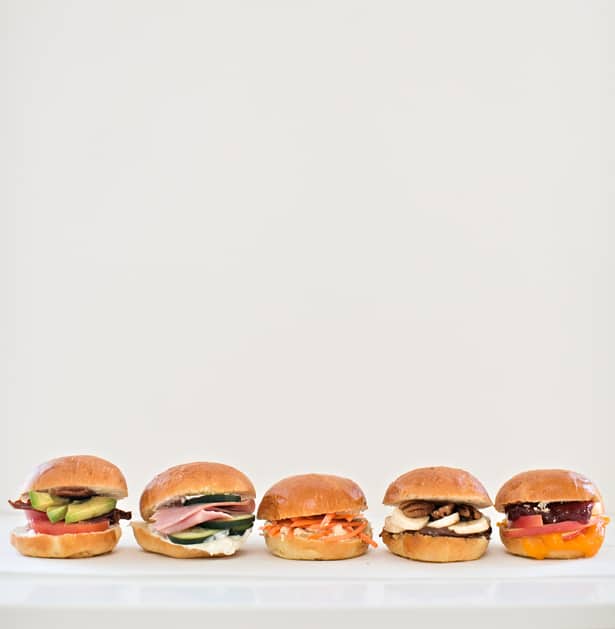 What are your favorite sandwiches to make your kids?
Check out more tasty kids' lunch ideas here!