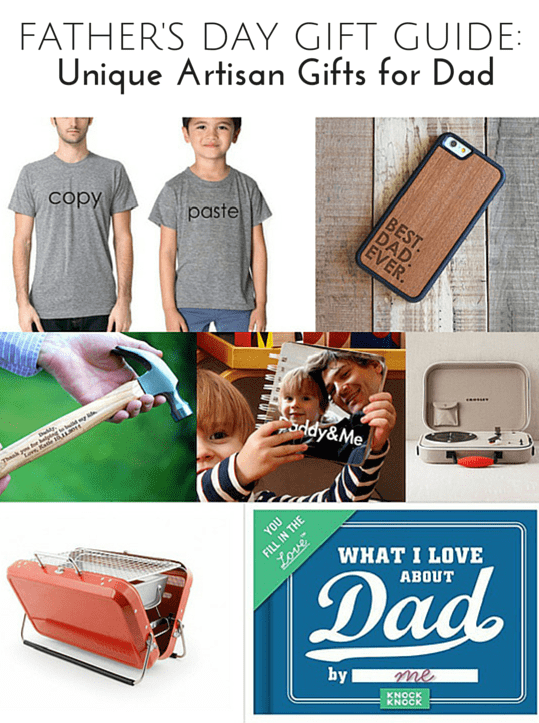 Nothing beats cute, handmade gifts from the kids to show your love and appreciation on Father's Day. But if you're looking to shower Dad this year with something a little extra, we've rounded up some unique finds from some of our favorite handmade makers and artisan brands. There's something for almost every kind of dad here: from the music lover, techie, sports, foodie and stylish dad. We've also included some custom options kids can have a hand in making, such a a personalized book for Dad.
Check these out and let us know your favorite finds for Father's Day gifts this year!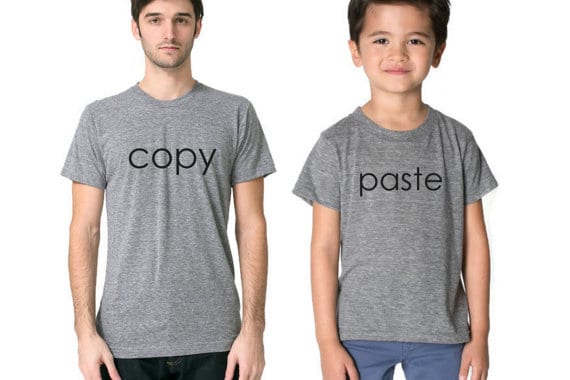 Copy and Paste Dad and Child Tees (via The Painted Tee)
Dad will look so cute next to his mini-me with these geeky tees perfect for the techie dad.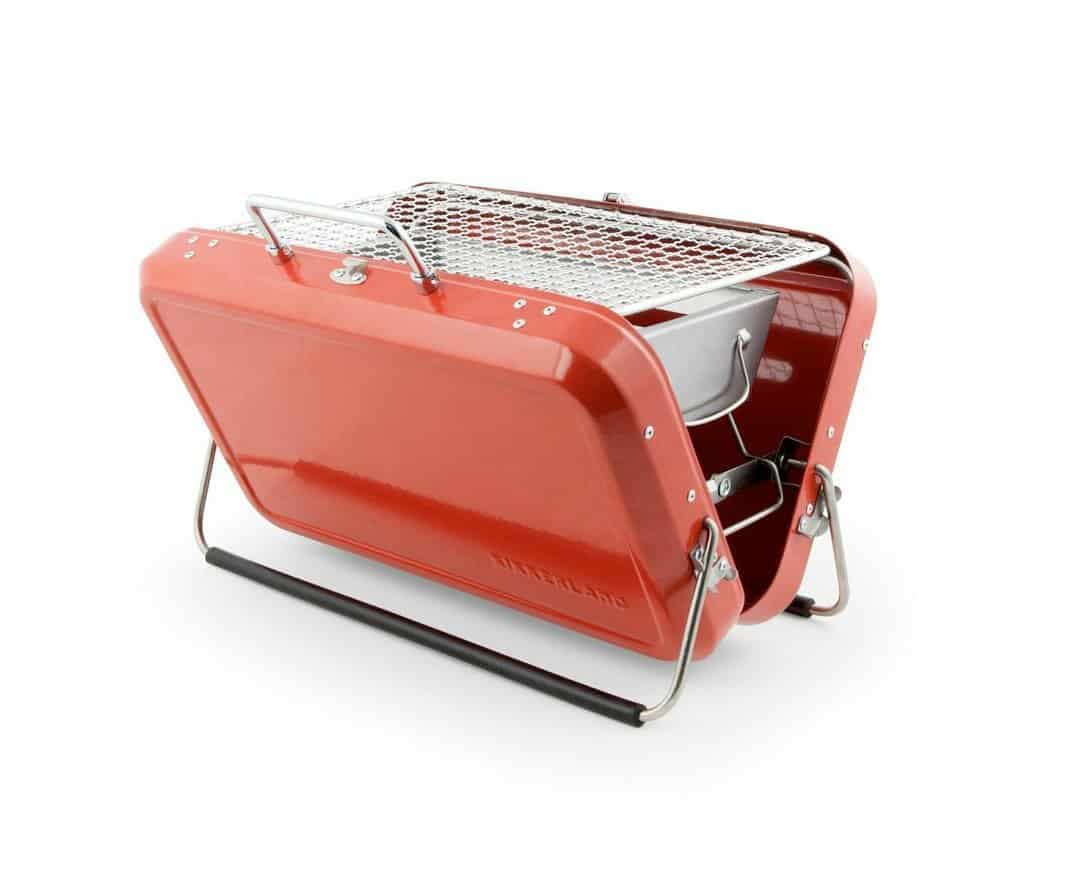 Portable BBQ Suitcase (via Amazon)
If Dad's a BBQ lover, he'll relish the thought of BBQ-ing anytime and anywhere with this compact BBQ grill perfect for travel or small urban spaces.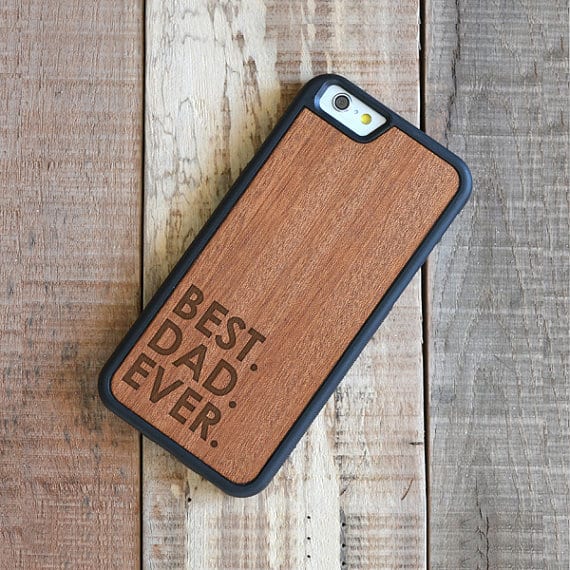 Best Dad Ever Wood Engraved Phone Case (via Tmbr Wood)
Not that he needs a reminder, but why not engrave how you feel about Dad in this cool, lightweight wood phone cover?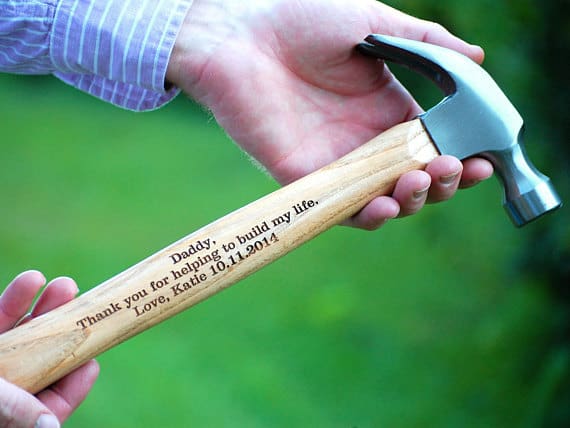 Personalized Hammer (via Urban Farmhouse Tampa)
For the dad who's worked hard to build a good life for his family, show him your appreciation with this sentimental personalized hammer.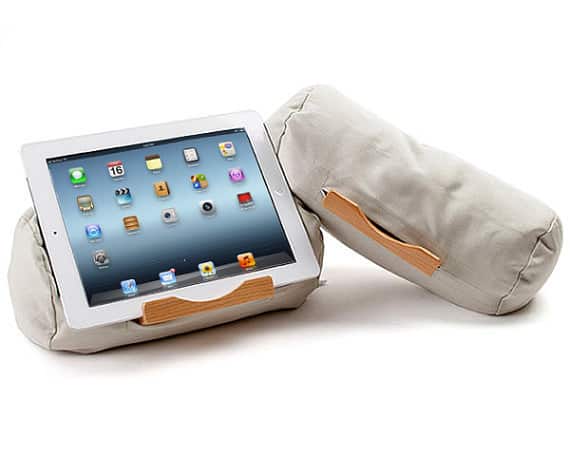 iPad Pillow Stand (via Bamboosa USA)
For the techie dad who's often found swiping on his iPad reading or playing games (that would be my husband!) get him this comfy, flexible bean bag with wood cherry insert to make tablet viewing more comfortable.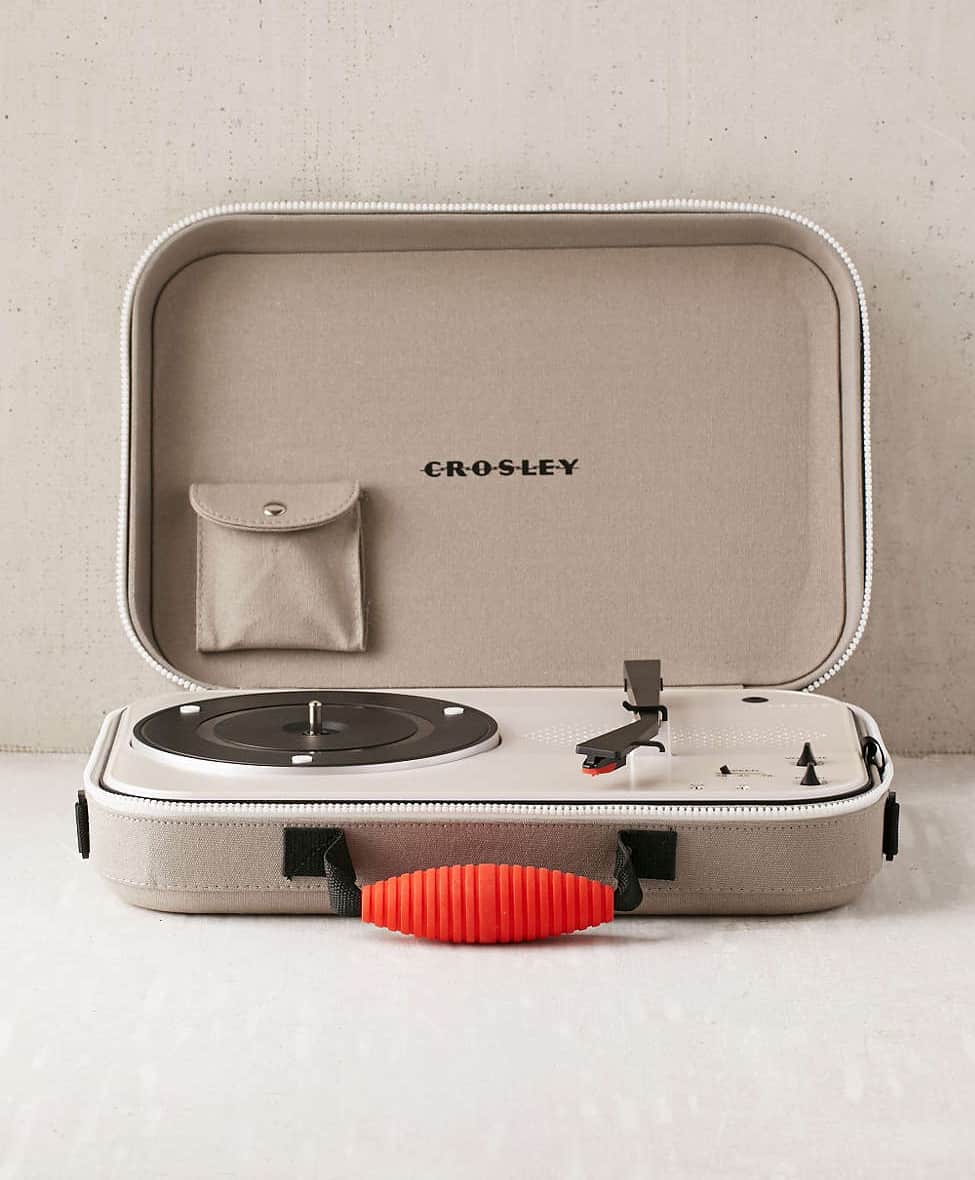 Portable Record Player (via Urban Outfitters)
If Dad is a music connoisseur, he'll appreciate this modern throw-back to old-fashioned music playing with this transportable record player, updated with blue-tooth compatibility.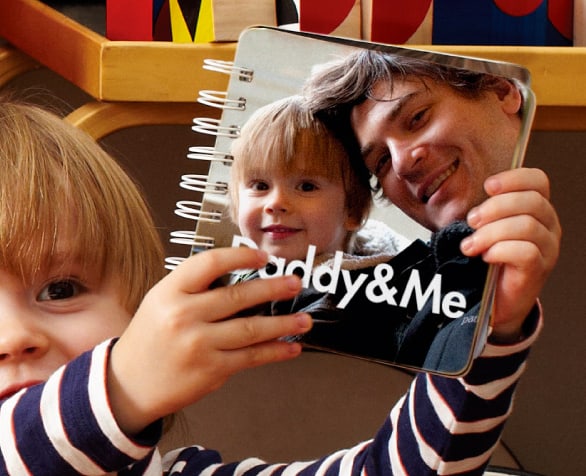 Daddy and Me Board Book (via Pinhole Press)
A gift for both the kiddos and dad. Your little ones will love pointing themselves out in photos in this cute customized picture book.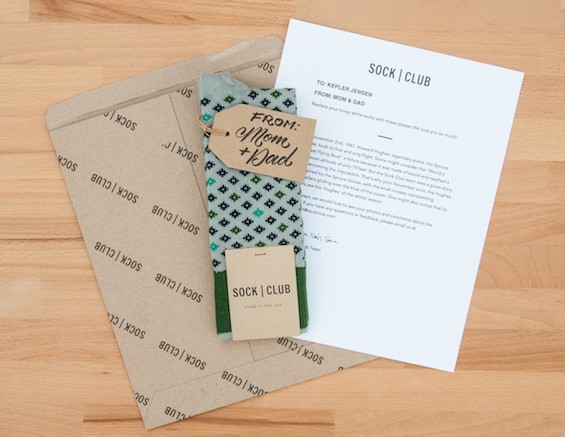 Sock Subscription (via Sock of the Month Club)
Now dad can be outfitted stylishly from head to toe with a monthly box of unique, artisan socks, proudly made in the U.S.A.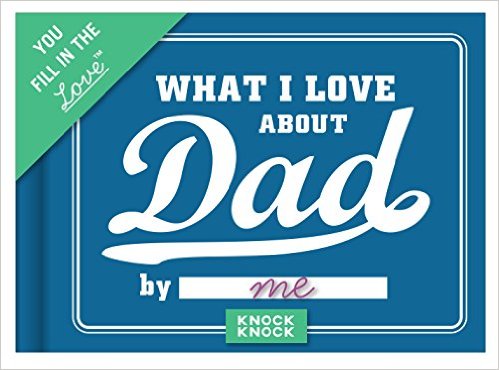 Personalized Dad Book (via Amazon)
Have the kids fill in personal questions about Dad and what they love about him in this whimsical book of questions. I received the MOM version one year for Mother's Day and still laugh over some of the answers!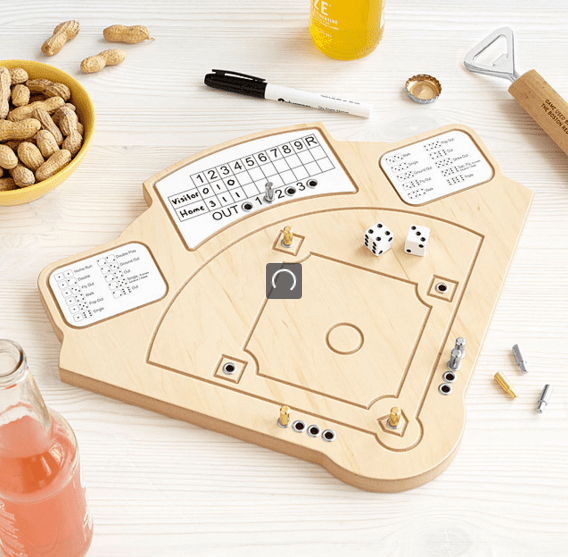 Wooden Handcrafted Baseball Game (via Uncommon Goods)
Take family night to another level for the sports-loving dad with this handcrafted wooden game based on one of America's most popular old-fashioned games.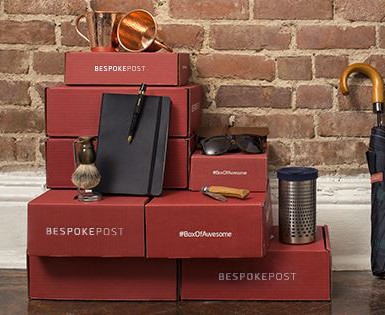 Bespoke Men Subscription Box (via Bespoke)
For the hipster dad who wants to keep up with the latest contemporary finds for men's lifestyle items, try these creative themed subscription boxes from Bespoke.
Want to make Dad something this year? Check out these awesome handmade Father's Day gifts kids can make here and here.
______________________________________________________________________________________________________

Disclosure: Some of the links in the post above are "affiliate links." This means if you click on the link and purchase the item, we will receive a small affiliate commission. Regardless, we give our promise that we only recommend products or services we would use personally and believe will add values to our readers.