We've featured the DIY tech-y coolness of Technology Will Save Us before with their awesome kits that encourage learning kids and adults to create and learn about technology at the same time.
Now they've come out with a clever concept for wearable tech that kids can design and code themselves. Dubbed the Mover Kit, this nifty kit and gadget is "an intuitive way for kids ages 8 and older to learn the fundamentals of electronics, programming, and solve problems creatively."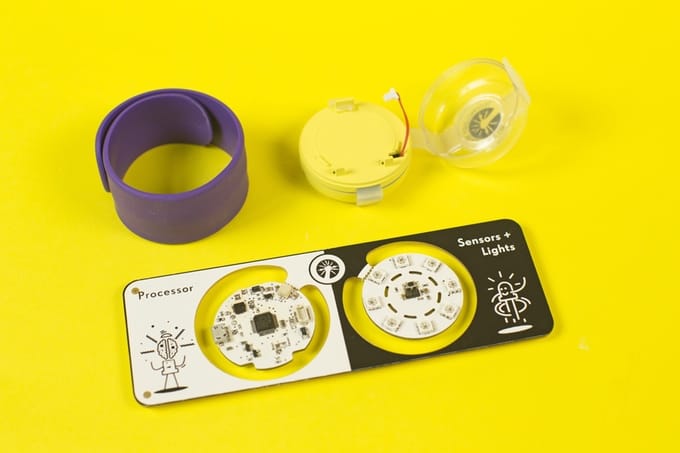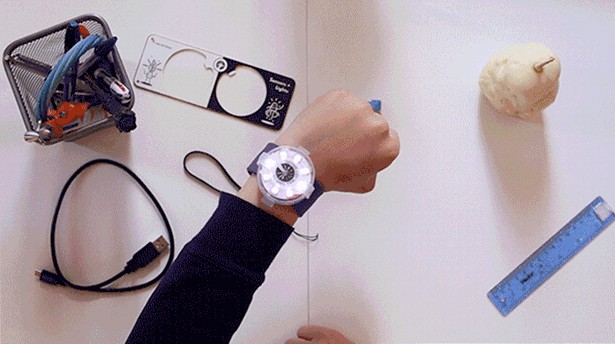 The wearable can be worn on your wrist, but can also be attached to your kids' favorite toys, moving vehicles like bikes or scooters, and more. According to Technology Will Save Us, kids can then "invent their own apps on the Mover Kit by programming the motion sensor (accelerometer) compass (magnetometer) and rainbow lights (LEDs)" with their online platform called Make designed for kids to make and code.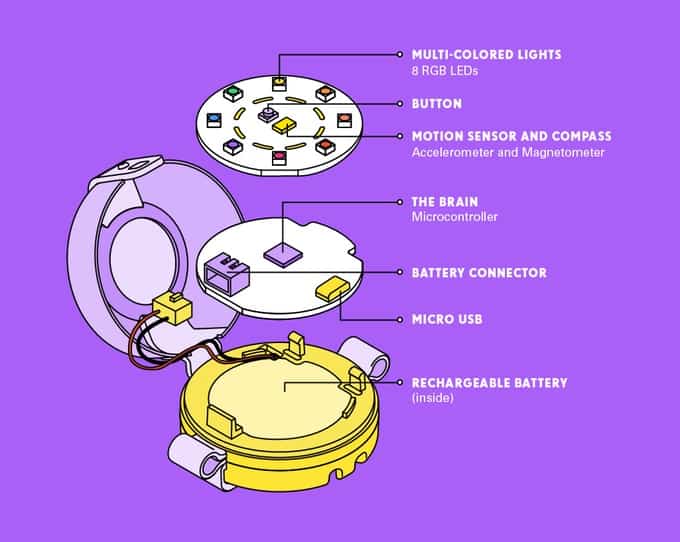 Technology Will Save Us is currently crowd-funding the Mover Kit on Kickstarter and have reached double their funding goal with just 3 days left (as of this writing). With your pledge the kits are estimated to starting shipping October 2016.
Find out more on Technology Will Save Us' campaign.
(All images via Technology Will Save Us)