Does your kid blow you away once in a while with a piece of art they can't wait to show off? My daughter (age 6) recently started getting into painting characters and animals. She'll look up cute prints online and try to sketch them out in her own style. Her favorite animal is a giraffe so she recently came up with this adorable watercolor giraffe she titled "Coco the Giraffe in Dancing Tutu."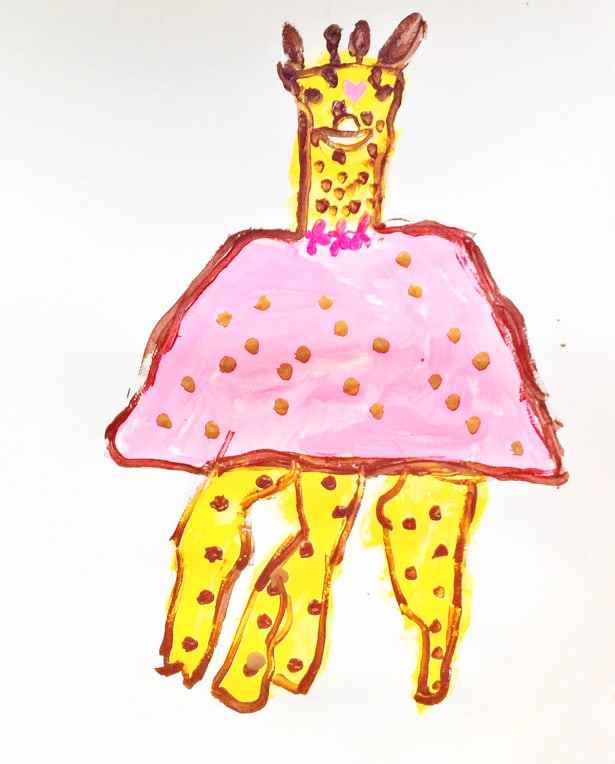 When I shared this photo on our Instagram page, my friend Darcy from Pretty Girl Designs suggested I turn it into personalized note cards. I thought that was a brilliant idea because it would show off my daughter's art in a creative way. And let's face it, we are always in need of note cards – thank you's, birthdays, baby showers, you name it.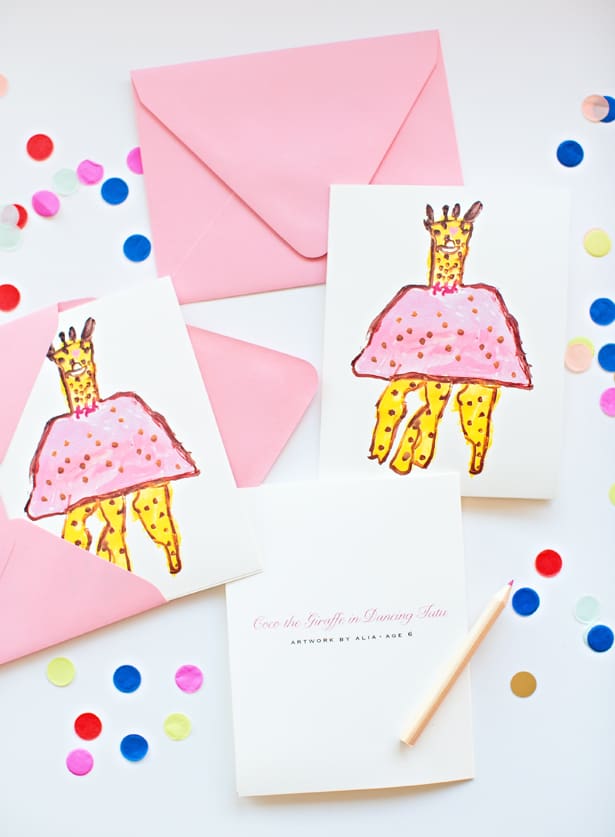 I took up Darcy's suggestion of turning my daughter's giraffe art into note cards and I'm so happy I did. She loves seeing her art on something as special as a note she can personalize to friends or family. Here she is writing a thank you card to grandma and grandpa for a gift they recently sent.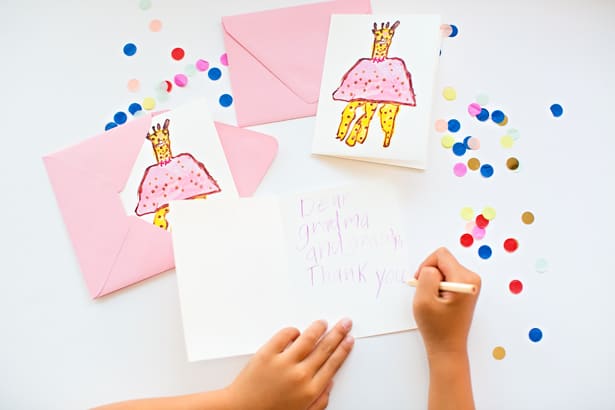 If you are interested in turning your child's art into custom cards, visit Pretty Girl Designs' shop. It's a wonderful way to display your child's art in a creative and personalized way.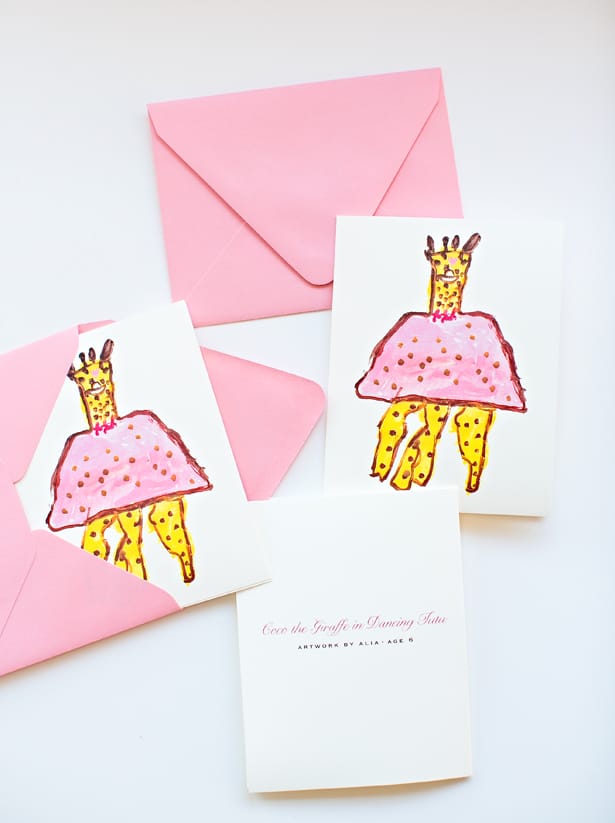 What are some unique ways you show off your kids' art? Check out more ideas here and here!