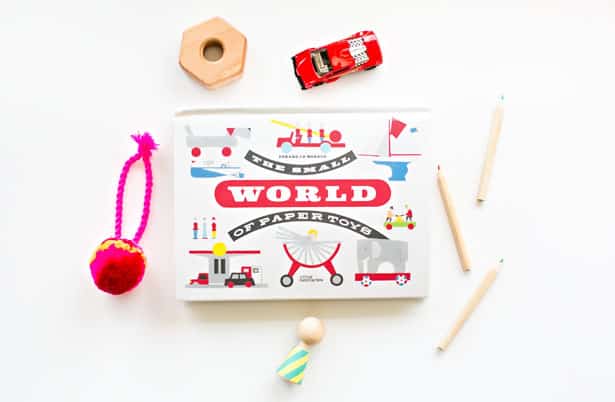 I don't think you're ever too old to enjoy pop up books, especially one as beautiful as The Small Word of Paper Toys published by Little Gestalten. We featured Little Gestalten books a while back and love them for their beautiful and modern illustrations. This new book launching soon, written and illustrated by graphic designer Gérard Lo Monaco, is no exception.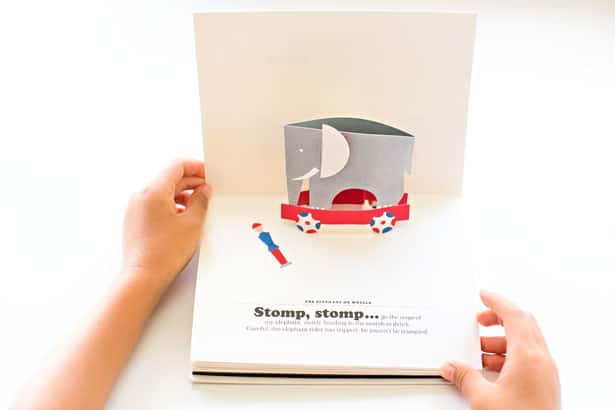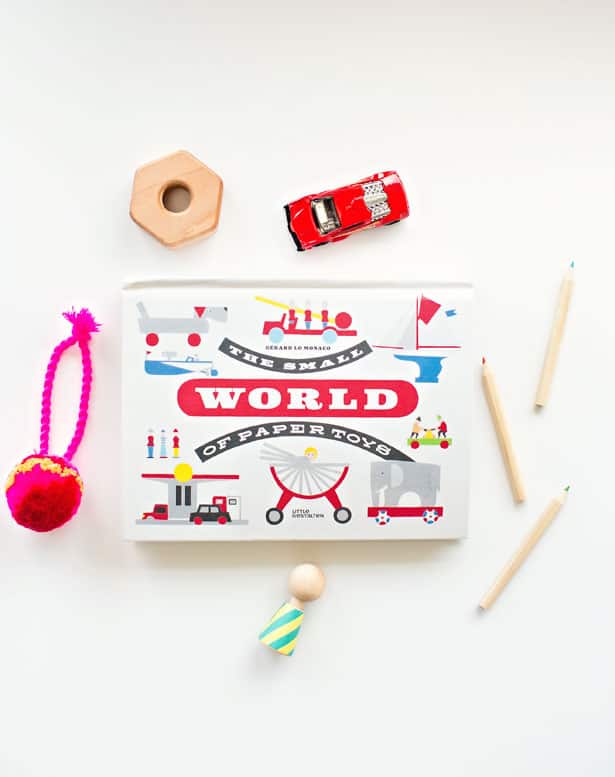 Lo Monaco hails from Buenos Aires, Argentina and was involved in the making of a circus, puppet company and wooden horse merry-go-round which are all influences seen in this whimsical pop-up book featuring vintage wooden toys come to life.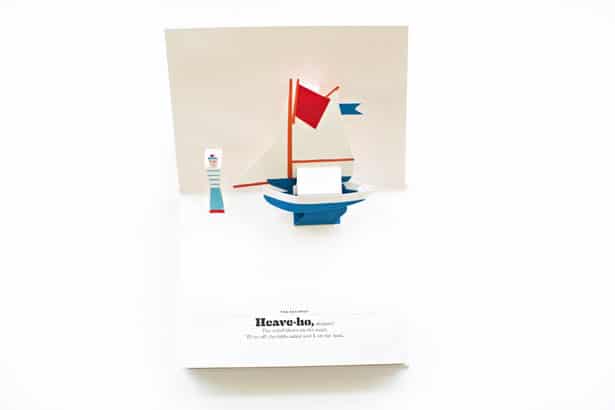 Each page is brimming with color and vibrant details offering a nostalgic glimpse into timeless toys we all love and recognize such as a red fire truck, sailboat, truck, elephant on wheels, and tractor.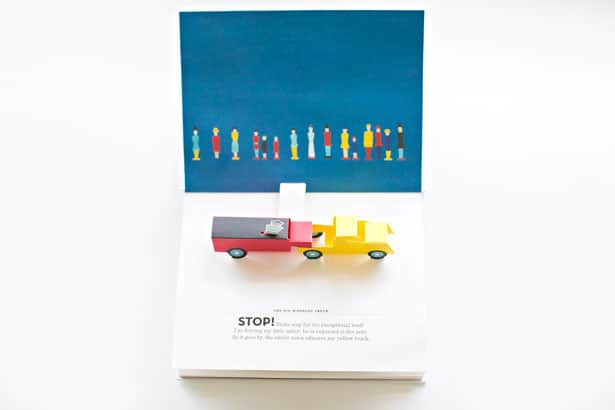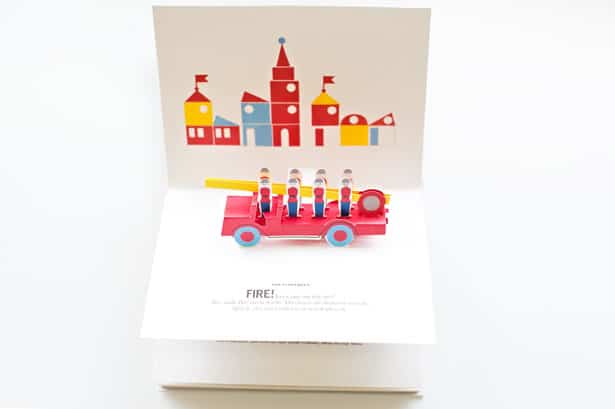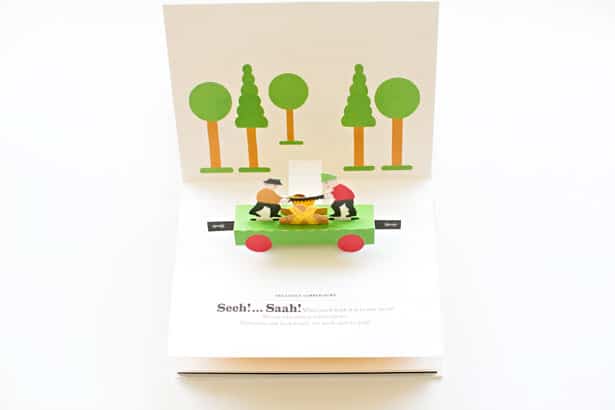 Each toy is given its own storyline such as the pop up red fire truck which wails as the brave firefighters dive in to help.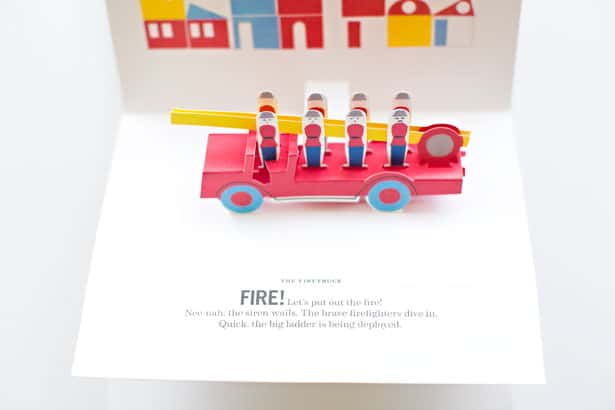 At the end of the book the voice of a child filled with imagination closes out the day with a beautiful scene featuring all the toys as he bids goodnight to all, 'What a mess! I took everything out to play! I'll clean up my room tomorrow. Good night, my toys." This was one of my children's favorite pages to explore as they pointed out all the toys come alive on the page.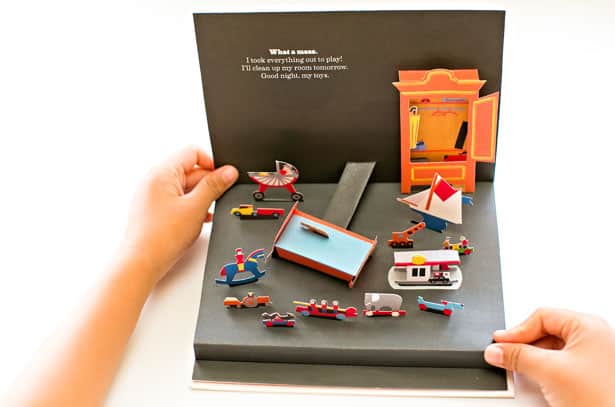 What are some of your favorite pop up books?
Little Gestalten's The Small World of Paper Toys will be launching soon in the U.S. October 2015. In the meantime, learn more about Little Gestalten books.
Thank you to Little Gestalten for sending me a copy of The Small World of Paper Toys to review. All opinions, text and images are my own.