I'm huge fan of MollyMooCrafts, founded by the talented and creative Michelle McInerney (featured as a Maker Mom here!). When Michelle asked me to review her latest endeavor, Happy Handmade, an ebook filled with awesome crafts for kids, I jumped at the chance.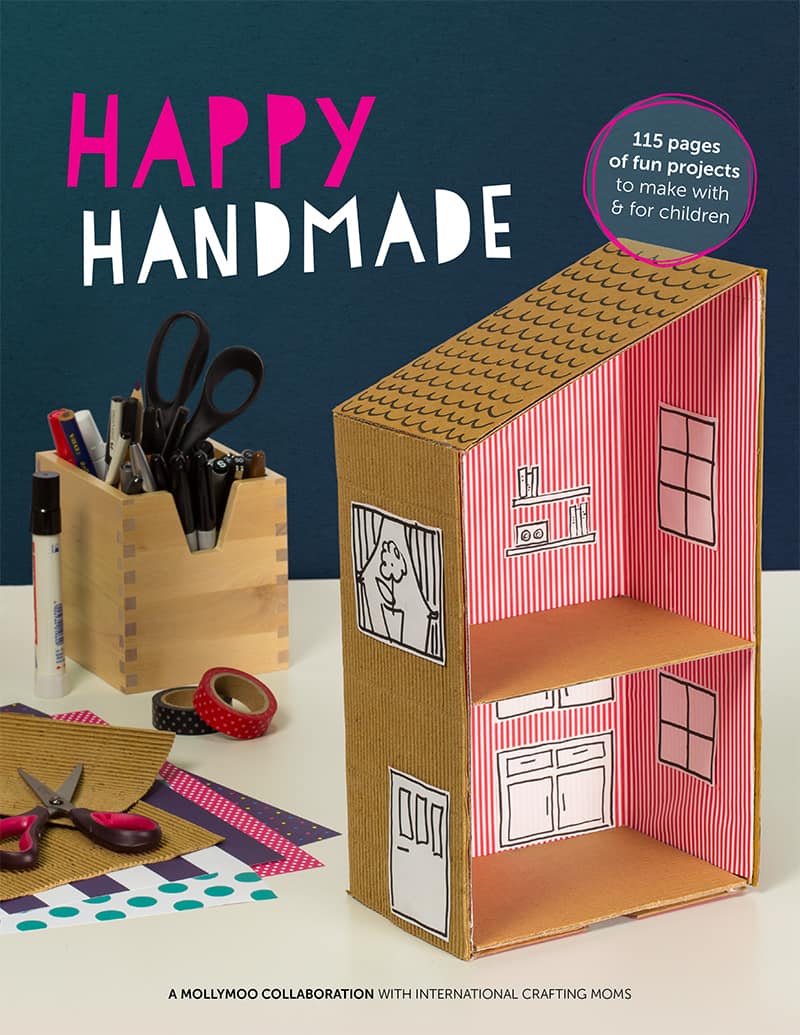 What makes Happy Handmade stand apart from many craft books is that it's a wonderful collaboration with 17 international crafting moms from the U.S. to Ireland to Sweden. This makes it a rich collection of thoughtful ideas by moms across the world. Many of these creative moms are bloggers whom you're probably already fans of. Like our contributor Meri Cherry, and so many other talented ones we've featured as Maker Moms – like Ana from Babble Dabble Do, Leslie from Pink Stripey Socks, Gina from Willowday and Bar from Art Bar.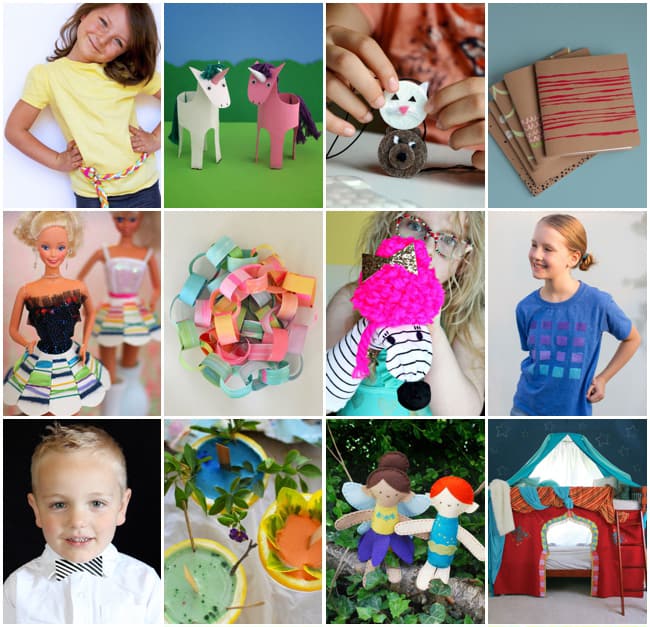 The book is currently available for download at the special introductory price of $9.99 after which it goes up to $12.99 in a couple of days, so it's a great deal for now!
You can download the book here. The book is available for purchase worldwide on any device as a PDF which you can save to download and read on any of your favorite devices.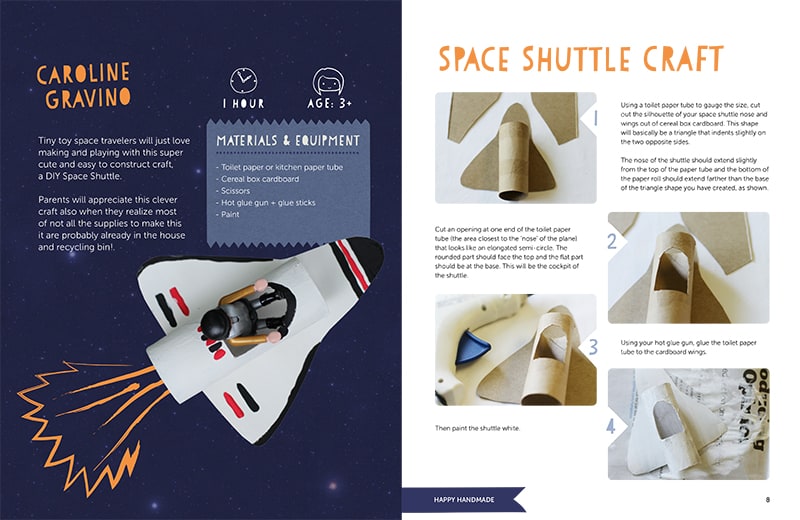 The book features 115 pages of fun and simple projects that range from decorative to making your own DIY toys and accessories. There's a wonderful range of:
– Recycled Crafts
– Paper and Cardboard Crafts
– Felt and Sewing Projects
– Handmade Toys
– Pom Pom Crafts
– Nature Crafts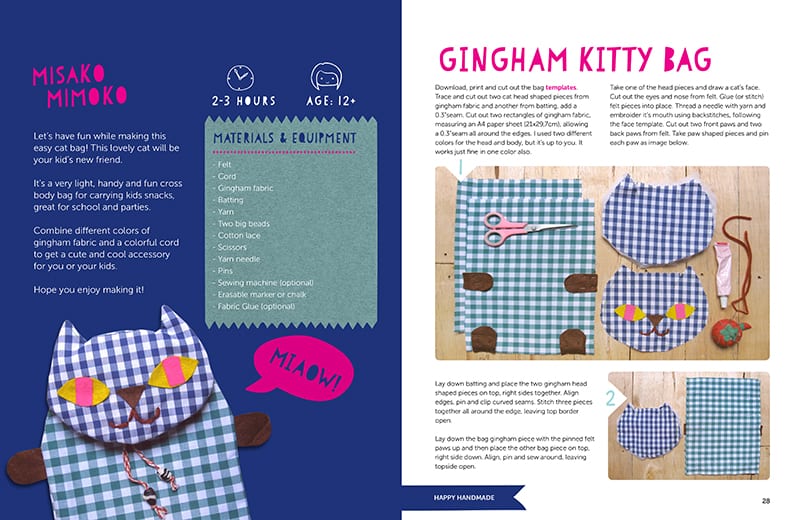 The instructions are clearly laid out with patterns (as needed) and step-by-step details.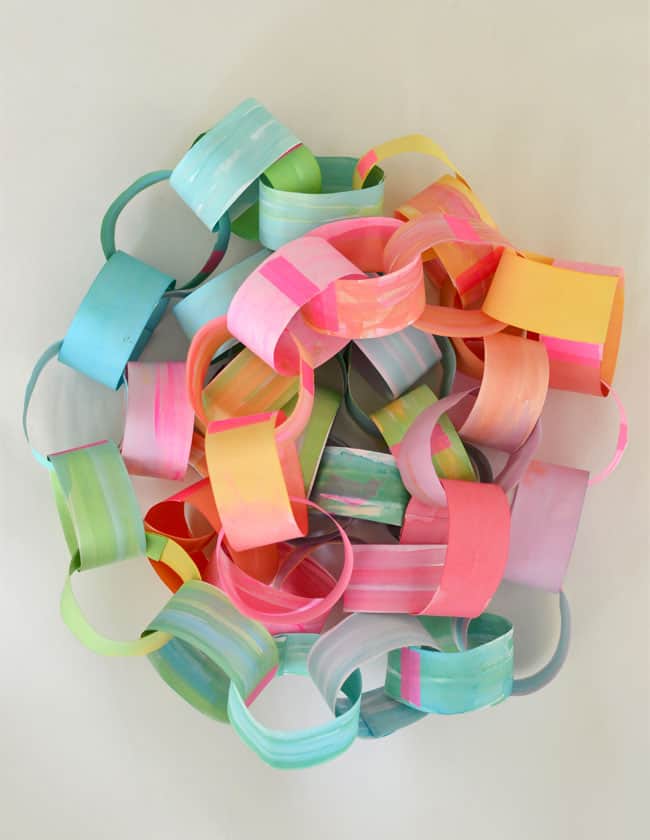 Colorful details and photos throughout the book make it inviting and brightly laid out.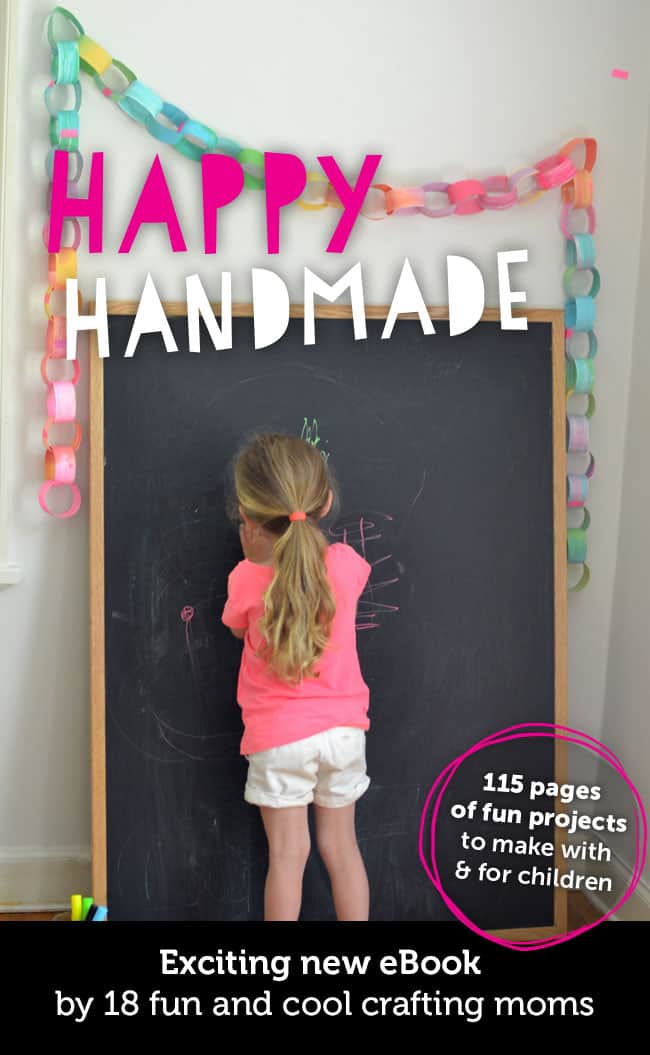 I love the fact that it's an eBook which means you can read it anywhere and keep it handy!
Download and Purchase Happy Handmade here! Happy crafting!