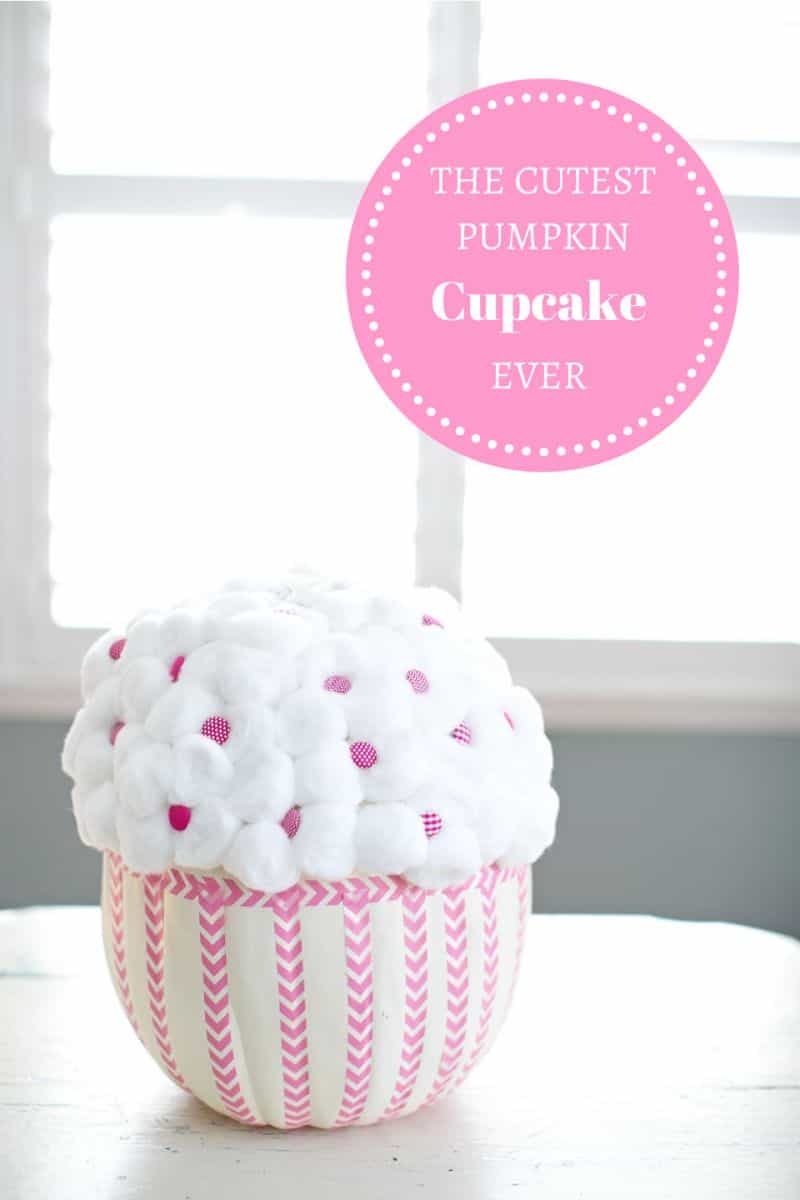 My kids are still a bit too young to carve pumpkins and we've decorated some in the past by painting or stickering on them. This year, we stretched our imagination and came up with…the cupcake pumpkin!
This idea is so easy to put together with very few materials – and the best part is that it's kid friendly so that your child can almost do the entire project by herself.
Decorate a Pumpkin as a Cupcake – Materials Needed:
1. Fake white plastic pumpkin (preferrably a long one which is the best shape to turn it into a cupcake). I got mine at Michael's Crafts. If they don't have white ones, you can always paint it white.
2. Large cotton balls (we used a little less than 2 bags' worth). Make sure you get the large sized ones.
3. Mod Podge and foam brush
4. Decorative buttons
5. Craft glue
6. Washi tape
Steps: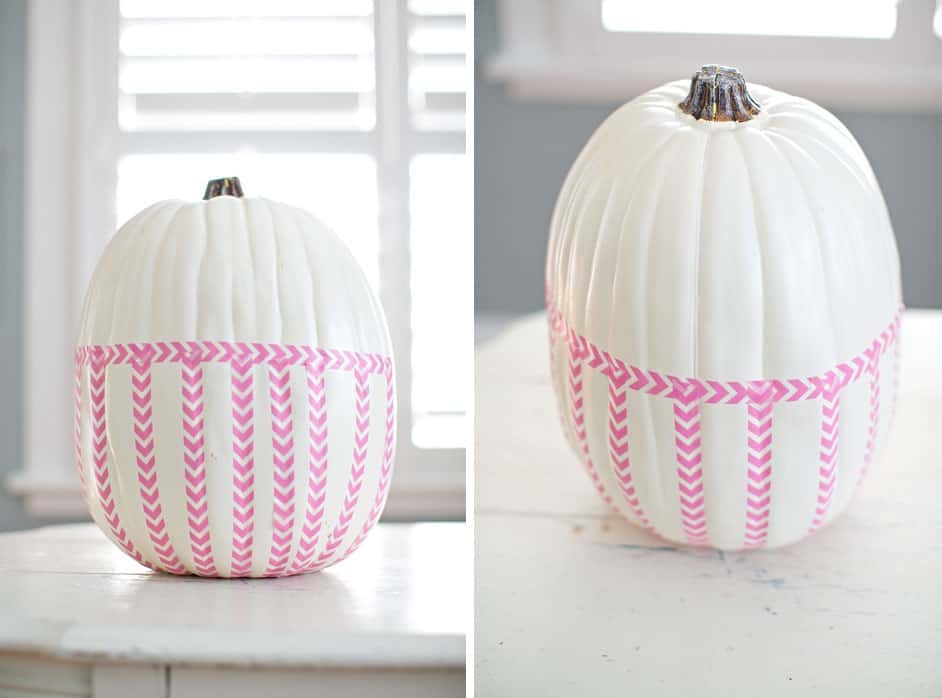 Washi tape around the circumference of the pumpkin – I eye balled the mid-section and just wrapped one piece of tape around it. Using the existing vertical lines on the pumpkin, place individual strips of washi tape downwards to simulate a cupcake liner.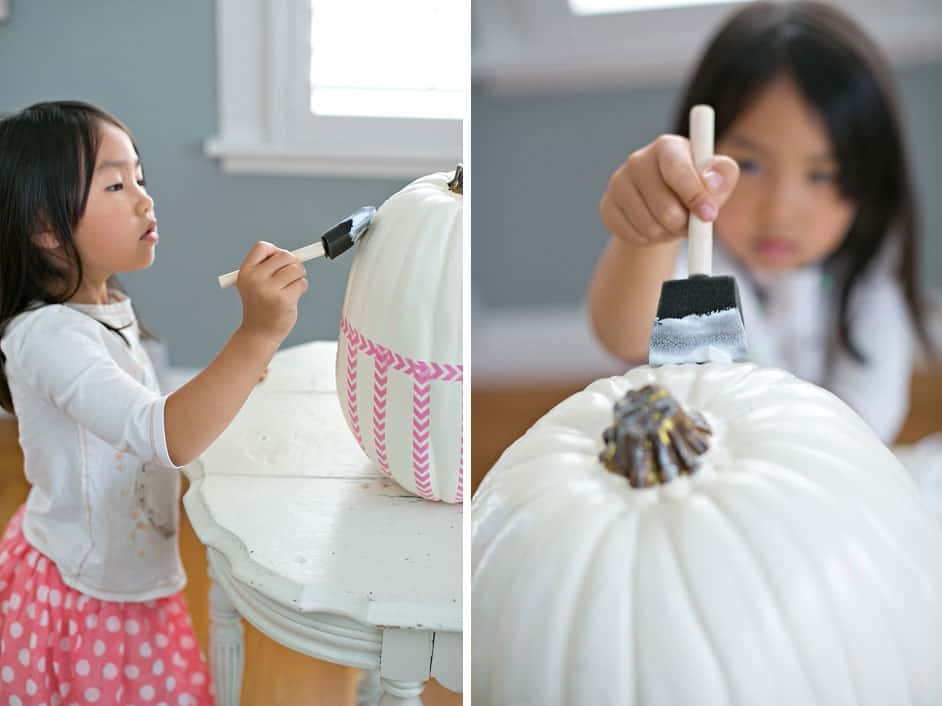 Mod Podge the upper half of the cupcake liberally with a foam paint brush.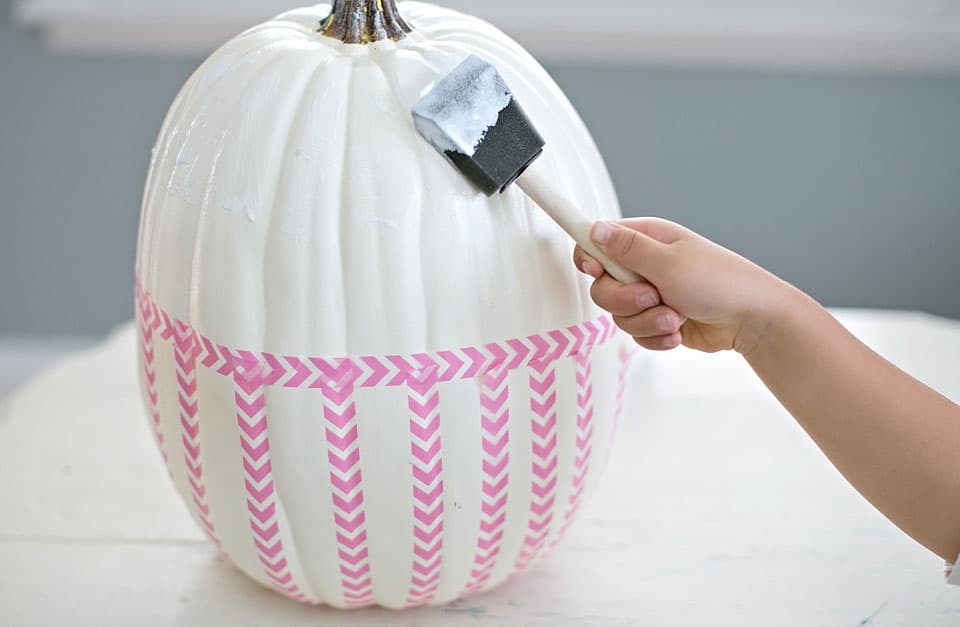 Make sure to Mod Podge along the lines too.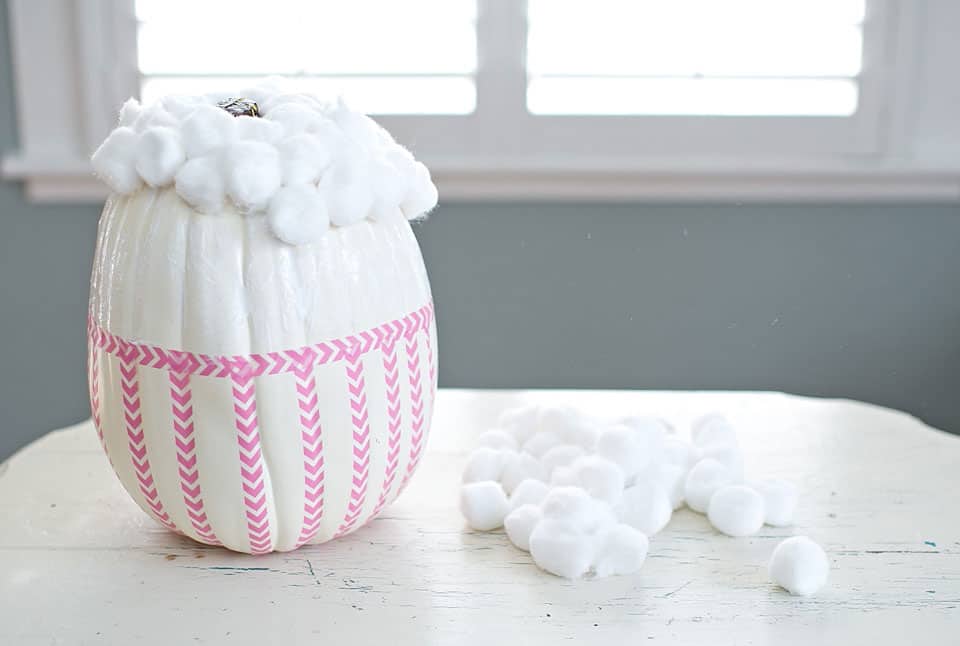 Place cotton balls on the Mod Podge and press them down gently so they still retain their "fluff."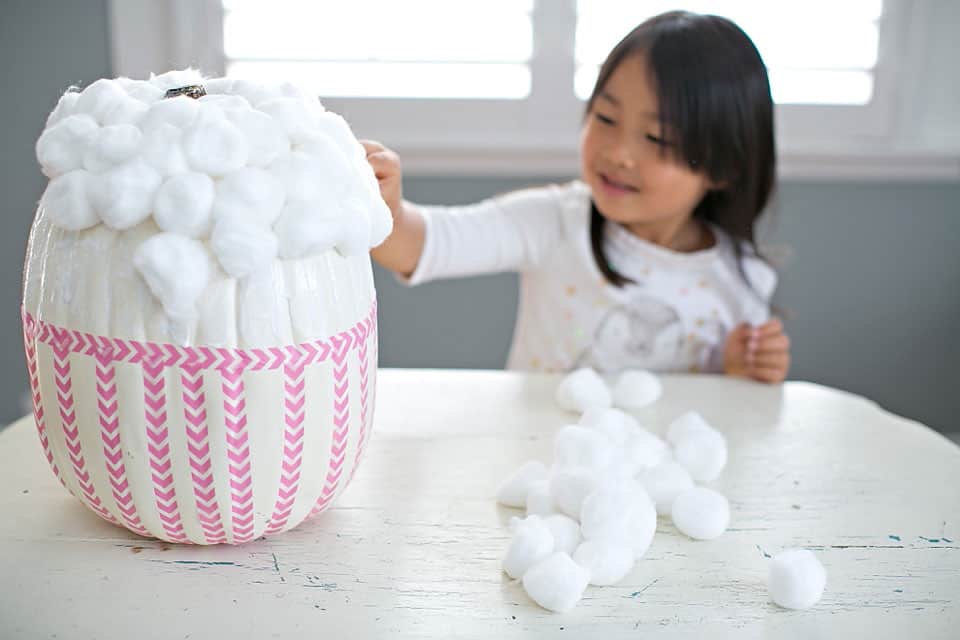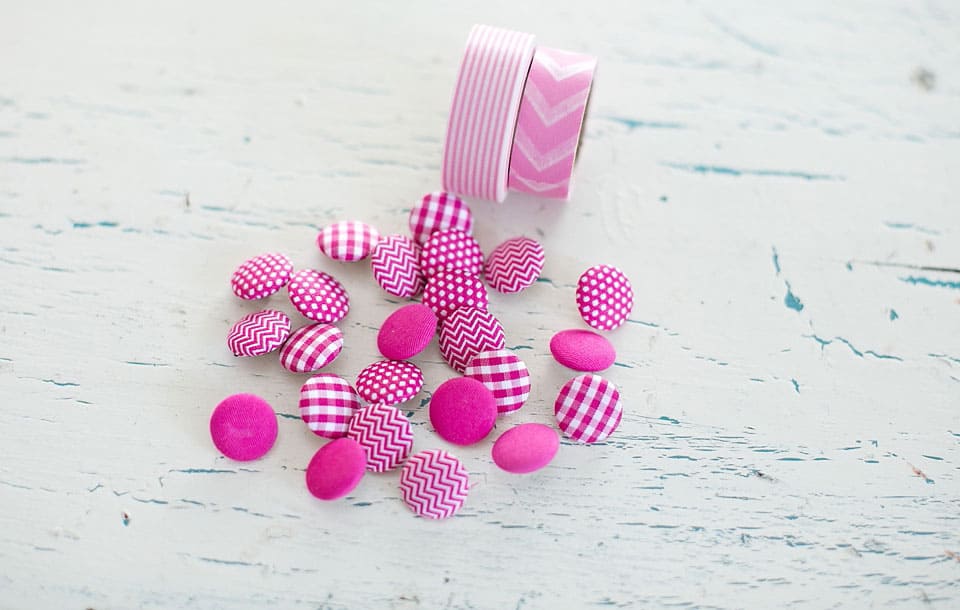 Gather your buttons together, these will be your "sprinkles." Here is also a shot of the washi tape we used – we ended up liking the chevron tape the most.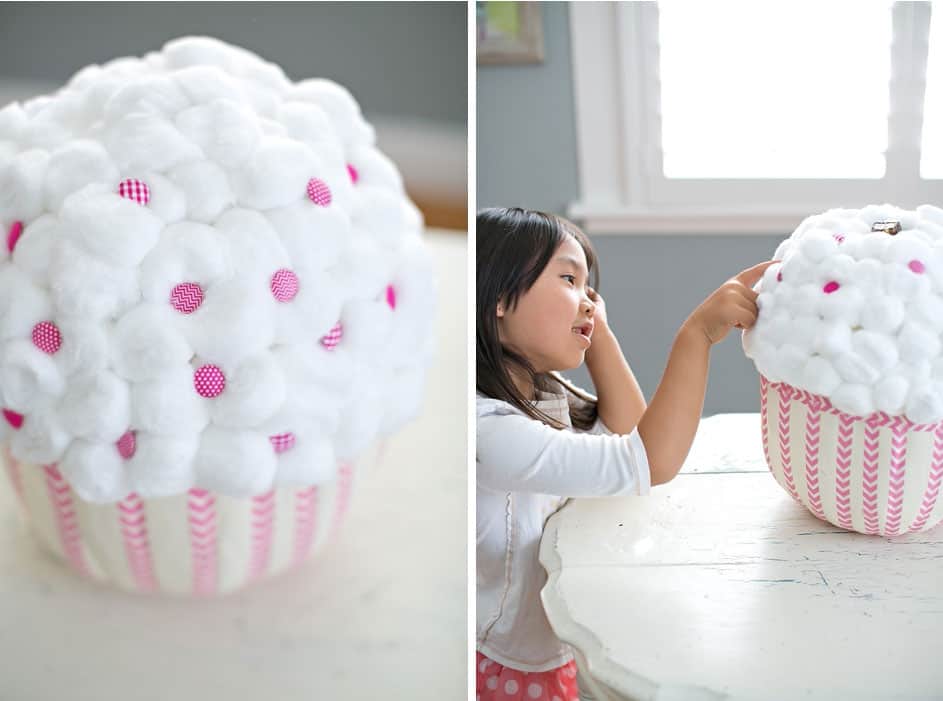 Place your button how you would like them to appear on your cotton ball "frosting" DO NOT glue them until you like the placement! Once you're happy with how your "sprinkles" look, place a dab of glue on each button and place them back in their designated place on the cotton balls.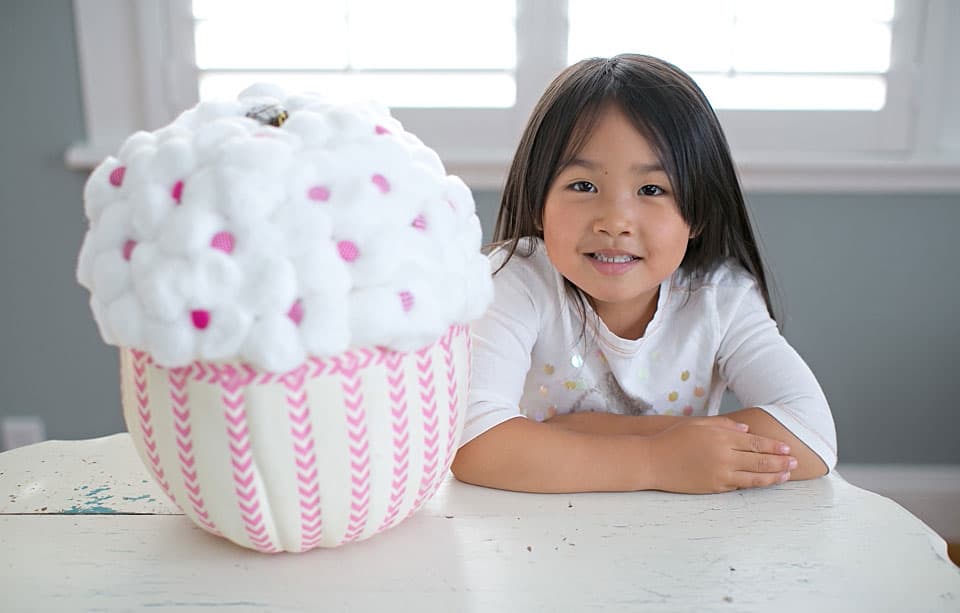 All done! This was such a fun and easy project which took about 20 minutes from start to finish.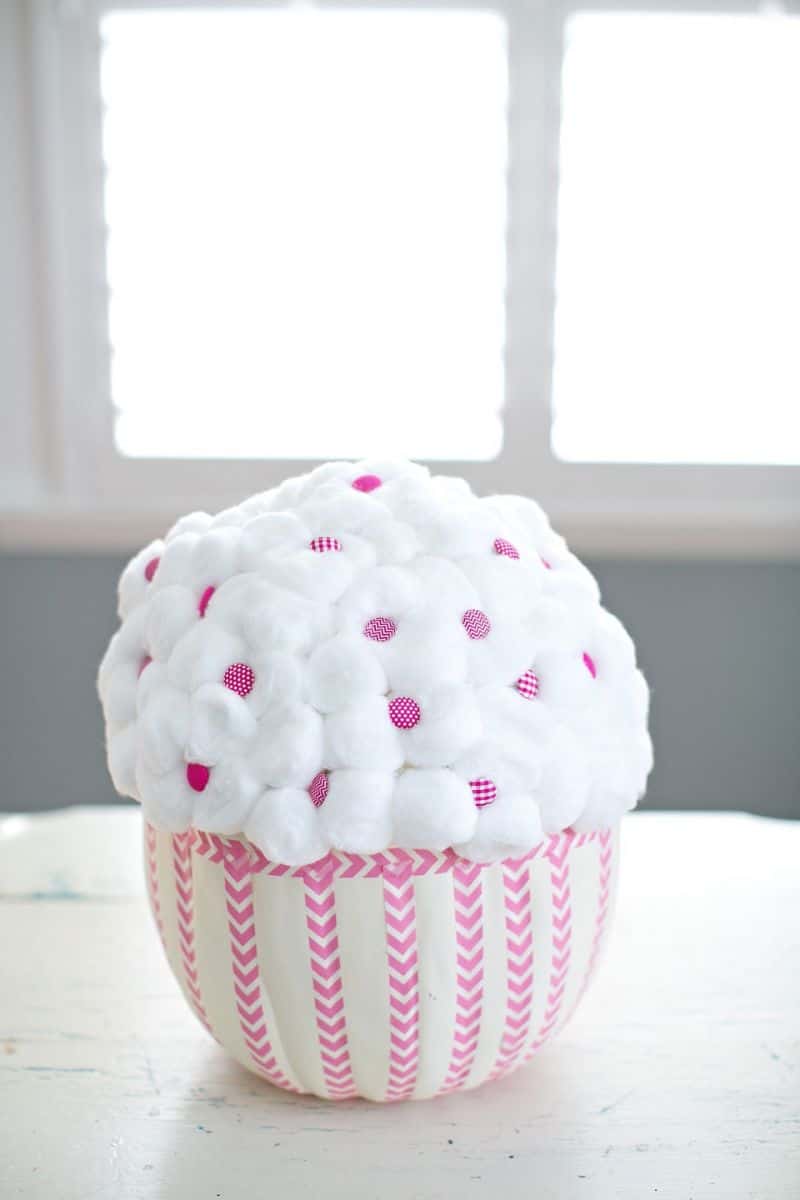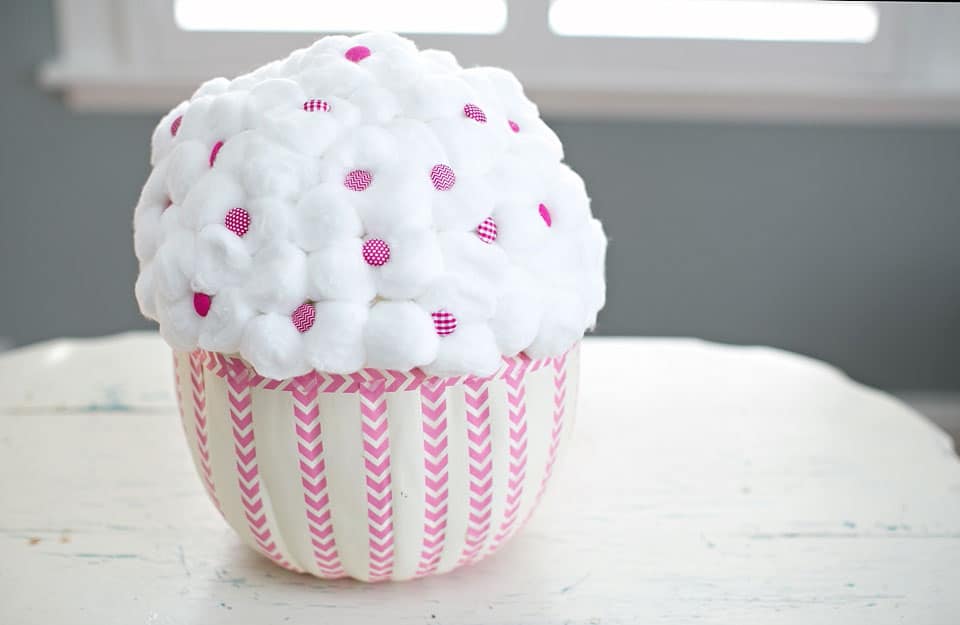 We chose pink since it's a favorite color around here, but you could definitely switch out for your favorite palette. How are you decorating your pumpkin this year? Let us know if you try this!
(ps. If you're not too keen on cupcakes, check out our round up of 15 Simple No Carve Pumpkin Decorating Ideas).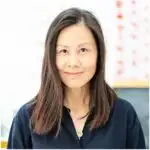 Agnes Hsu is a mom of three and has been inspiring parents and kids to get creative with easy activities and family friendly recipes for over 10 years. She shares her love for creative play and kids food to her 2MM+ followers online. Agnes' commitment to playful learning and kindness has not only raised funds for charity but also earned features in prestigious nationwide publications.