I love fall cooking and getting to play with earthy ingredients like sweet potatoes. For our next Cooking With Kids post, we put a fun twist on a quick bread by making sweet potato bread in mini jars. Topped with a crunchy pecan streusel, this makes a delicious brunch, snack or even dessert item that's easy to eat straight from the container.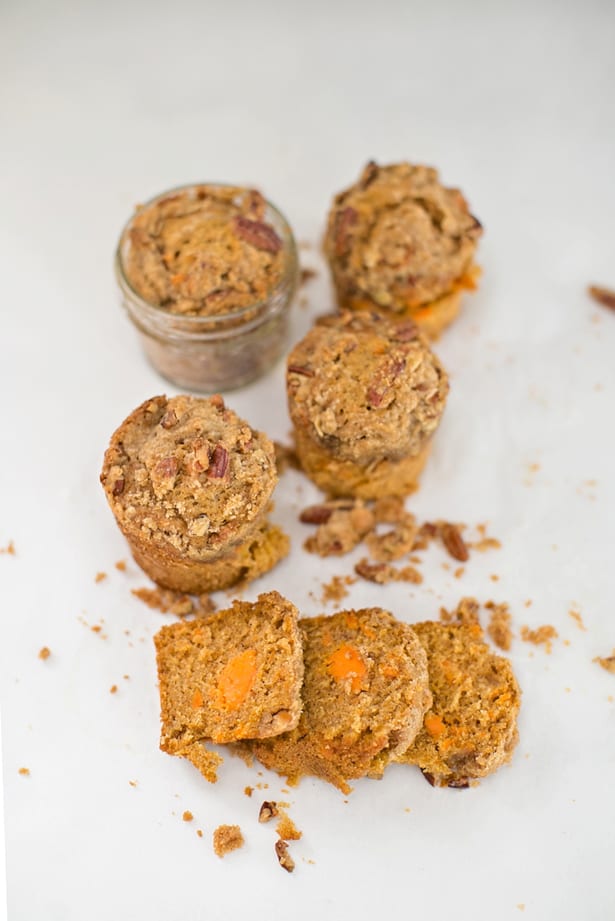 Sweet Potato Bread in Mini Jars with Pecan Streusel – Ingredients:
Bread
– 1 3/4 cups flour
– 1 teaspoon baking soda
– 1/2 teaspoon kosher salt
– 1 teaspoon cinnamon
– 1/2 teaspoon nutmeg
– 2/3 cup white sugar
– 1/3 cup brown sugar
– 2 eggs
– 1 stick unsalted, melted butter, cooled
– 1/2 cup buttermilk
– 1 teaspoon vanilla
– 1 cup mashed sweet potatoes
Streusel
– 2/3 cup all purpose flour
– 1/2 cup brown sugar
– 1/2 teaspoon ground cinnamon
– dash of salt
– 6 tablespoons cold unsalted butter, cut in small pieces
– 3/4 cups chopped pecans
*You will also need 12 mini jars or you can bake the batter in a standard 9″ x 5″ bread loaf pan.
Instructions:
(Preheat over to 375 degrees)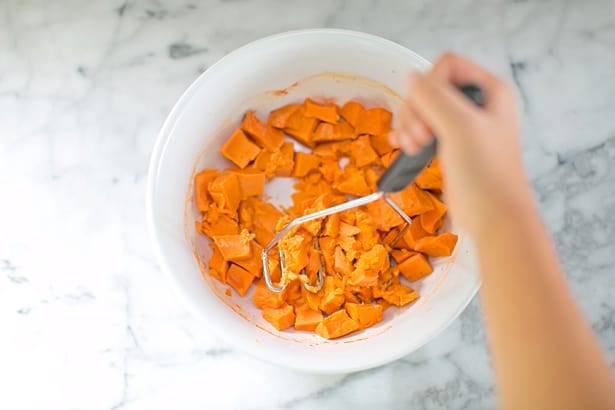 Step 1. Steam your sweet potatoes (you can do this in the microwave by cutting into small pieces and adding a bit of water). Ask your child to mash the cooked potatoes.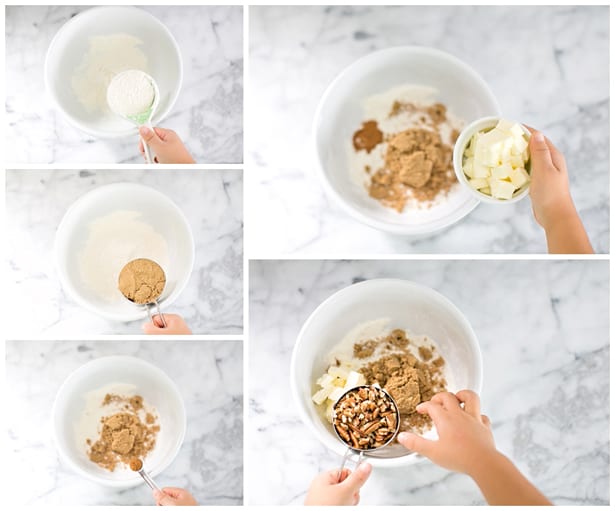 Step 2. Make the streusel. Add flour, brown sugar, cinnamon, dash of salt and pecans to a bowl. Mix all ingredients well, making sure the butter is cut in well. It's fun for kids to use their fingers to help mix the ingredients.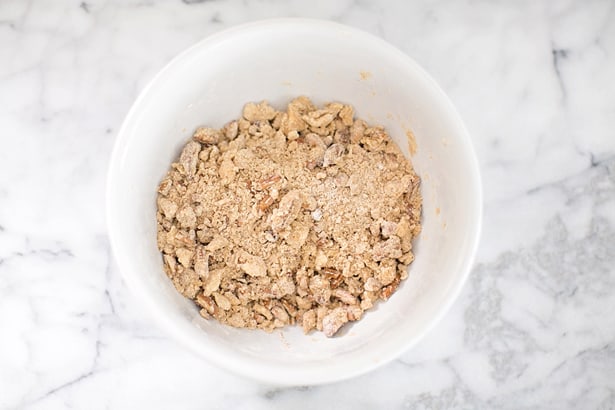 The crumble should look like this. Set aside in the refrigerator.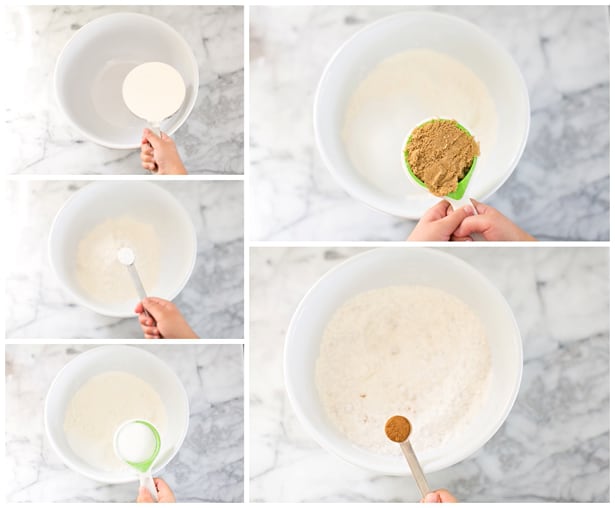 Step 3. In a separate bowl, add the dry ingredients (flour, salt, baking soda, spices, brown and white sugar). Whisk to combine.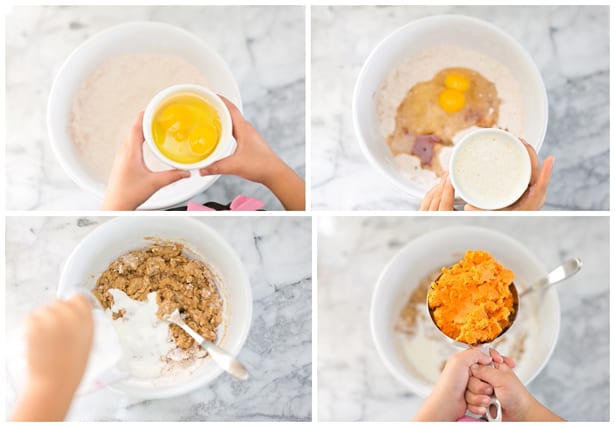 Step 4. Add eggs, vanilla, melted butter, buttermilk and mashed sweet potatoes. Stir until just combined.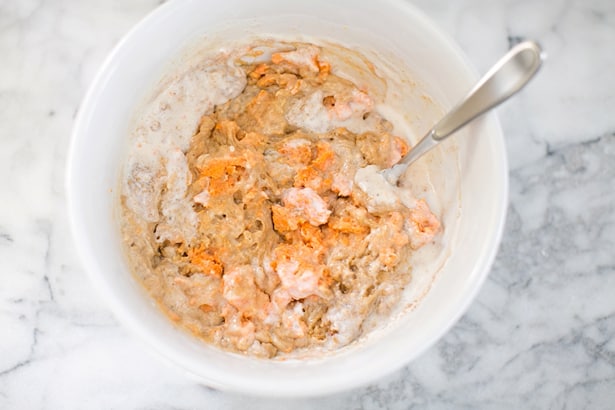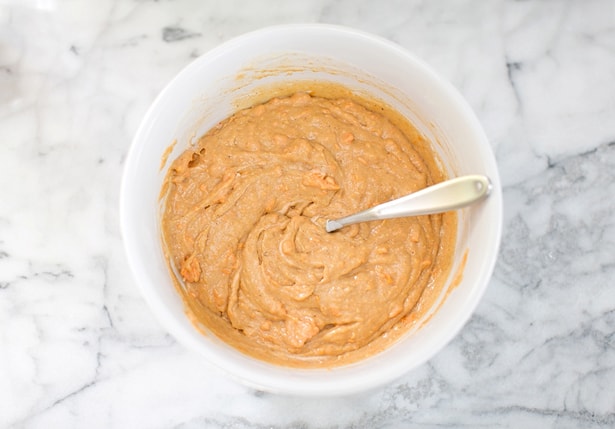 Here's the batter when it's all well mixed.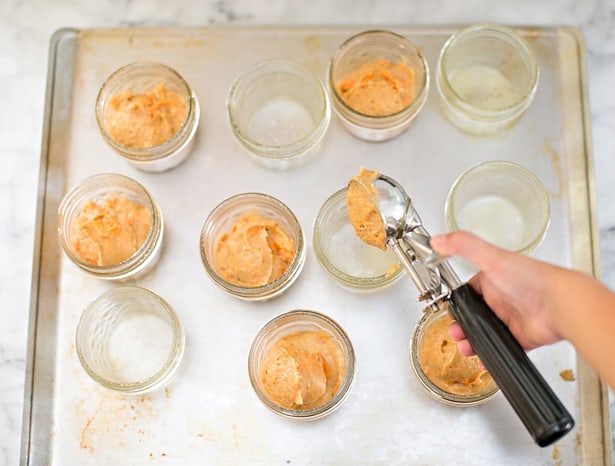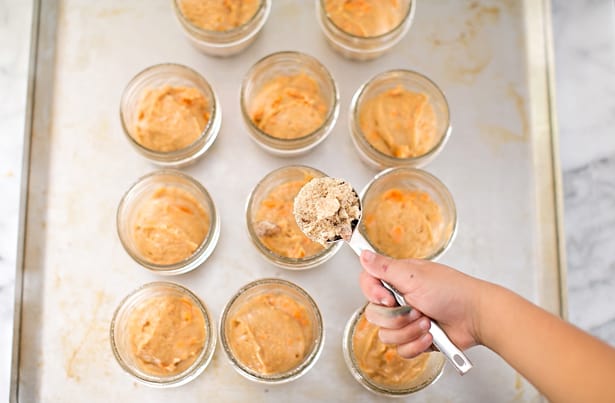 Step 5. Grease your jars, place on a baking pan. Ask your child to scoop in two heaping scoops using a 1 oz scoop. If you don't have a scoop, fill about 2/3 full. Add a heaping tablespoon of the pecan streusel on top.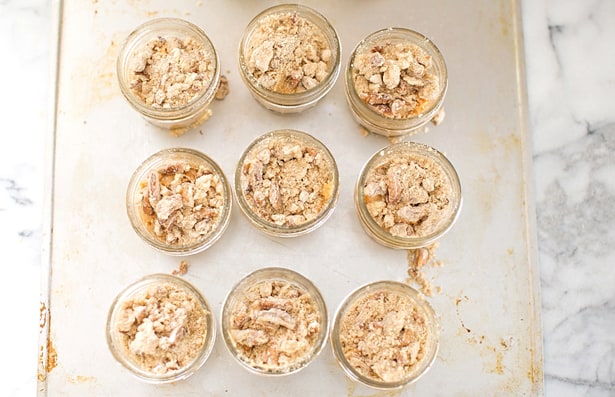 Step 6. Bake in a preheated 375 degree oven for about 25 minutes or until the streusel on top is nice and golden.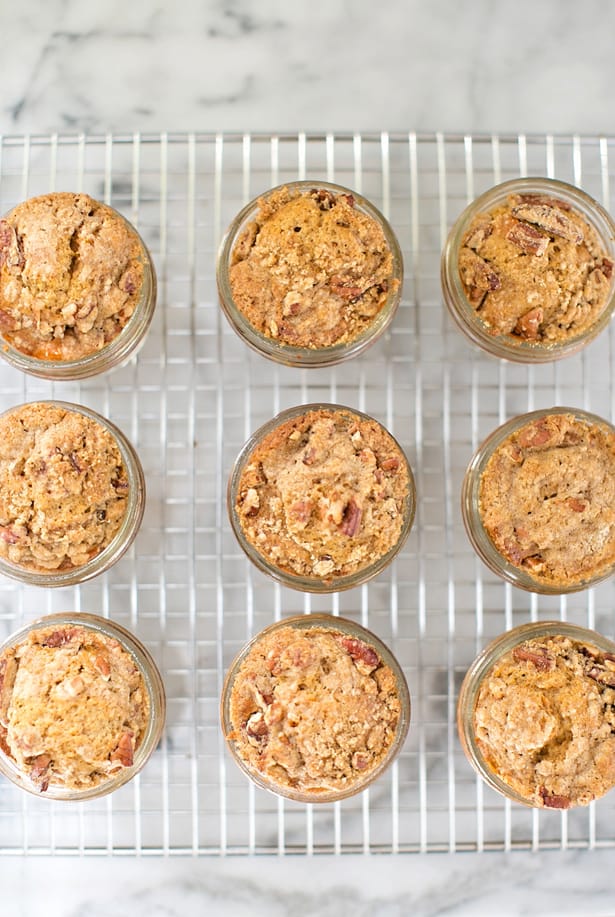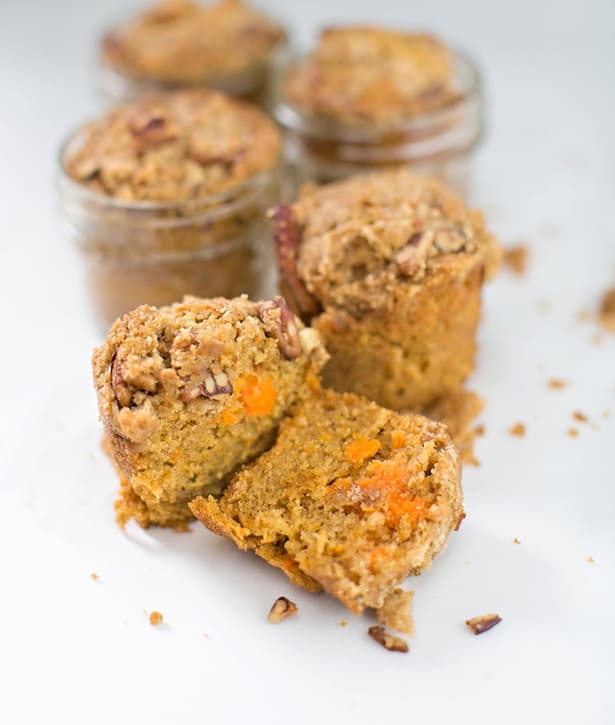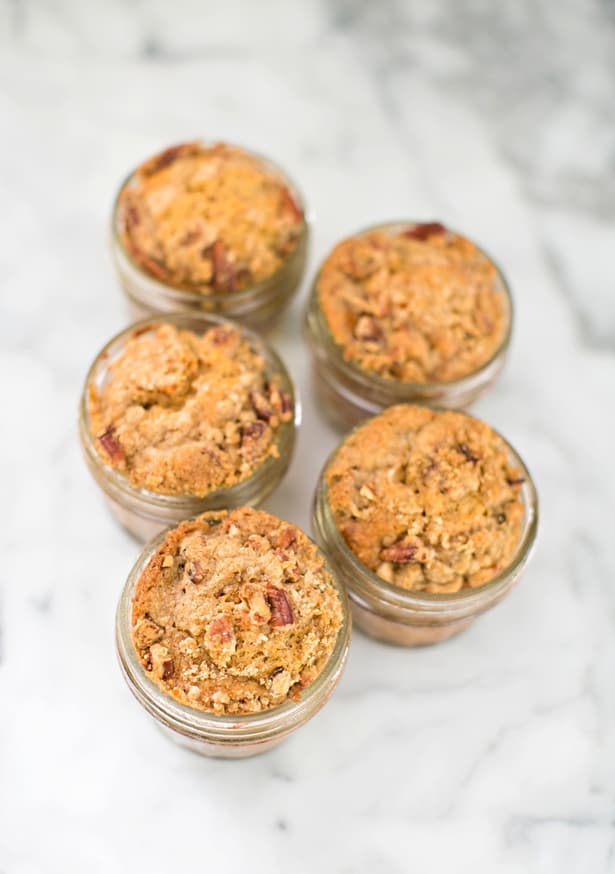 These mini sweet potato breads are delicious, especially warm from the oven. They're actually not super sweet but the streusel on top gives them that extra special flavor and crunch that makes them extraordinary. The kids loved eating straight from the jar.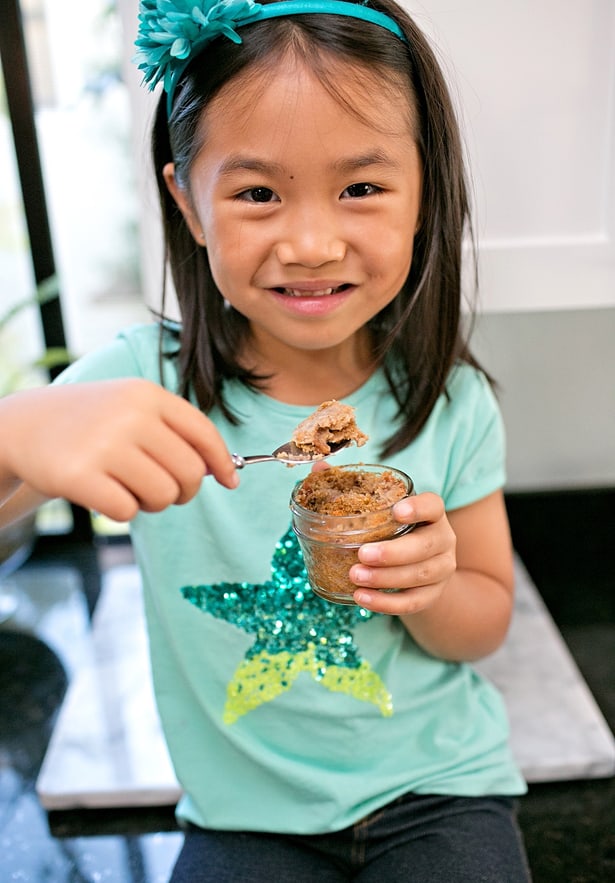 Have you tried serving food in a jar? It's a fun way for kids to eat! Here are some more ideas and our recipes for mac and cheese in a jar and spaghetti and meatball in a jar.
Follow along our Cooking with Kids series for more fun recipes!