What do you do when you have extra ripe bananas? Well, banana bread is a no brainer, but this time I wanted to make something different from the ordinary and a small treat for the kids.
This banana chocolate coconut cake turned out super moist with added coconut milk and comes together quickly. It's just a matter of mixing the dry and wet ingredients. Baking it in a large pan makes it easy to cut out the perfect snack-sized pieces. This was a huge hit with the kids and their friends on a recent playdate!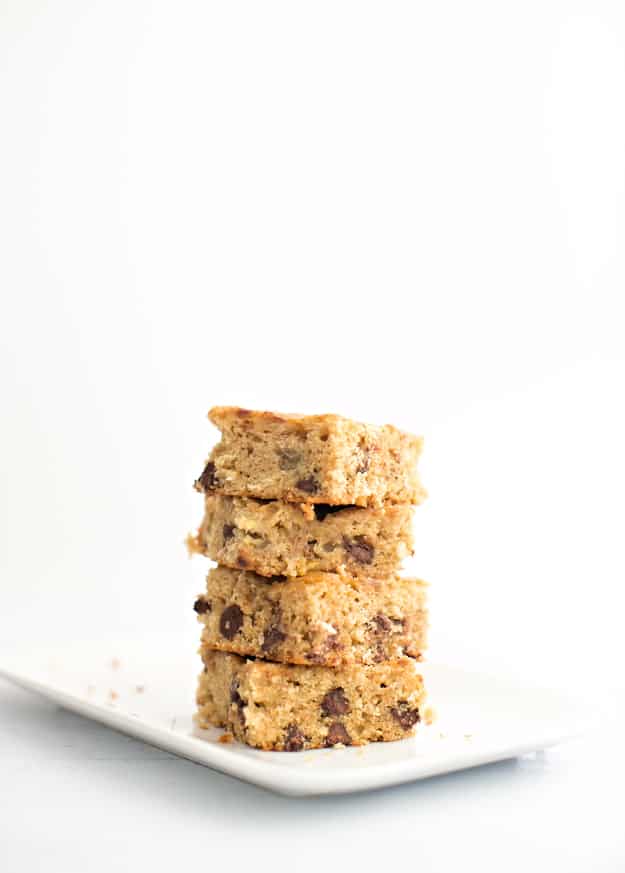 Moist Banana Chocolate Coconut Cake – Ingredients:
(adapted from Food52)
– 2 ripe bananas
– 2 large eggs
– 2 cups brown sugar
– 1 teaspoon vanilla
– 1 stick unsalted butter, melted and cooled
– 1/2 cup coconut milk
– 2 cups all-purpose flour
– 1/2 teaspoon kosher salt
– 1 teaspoon baking powder
– 1/4 tsp baking soda
– 1/2 cup semisweet chocolate chips
– 1/2 cup shredded, unsweetened coconut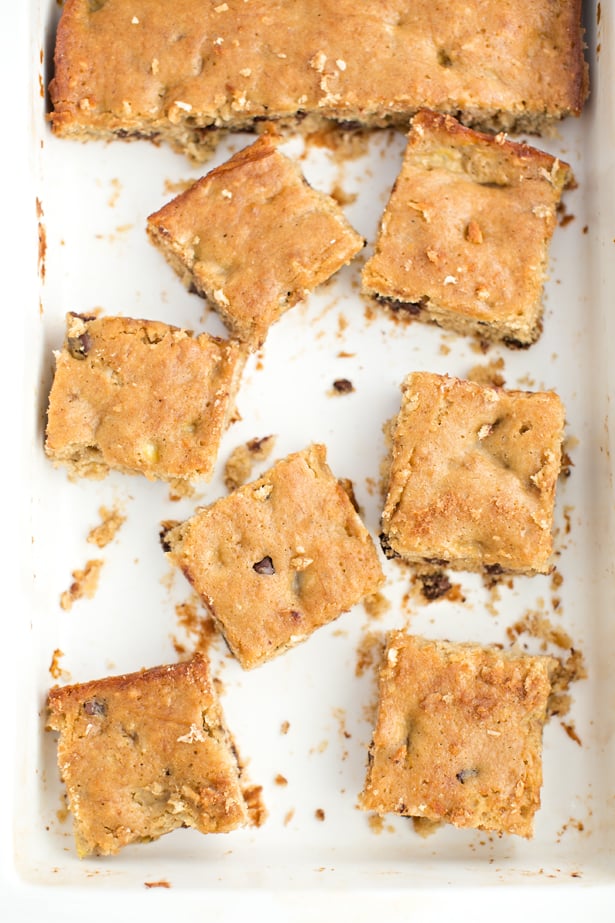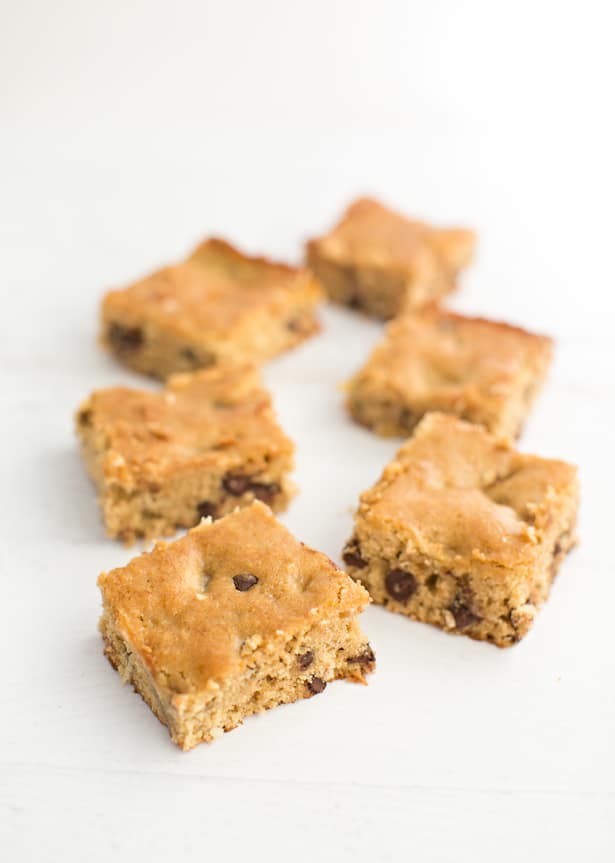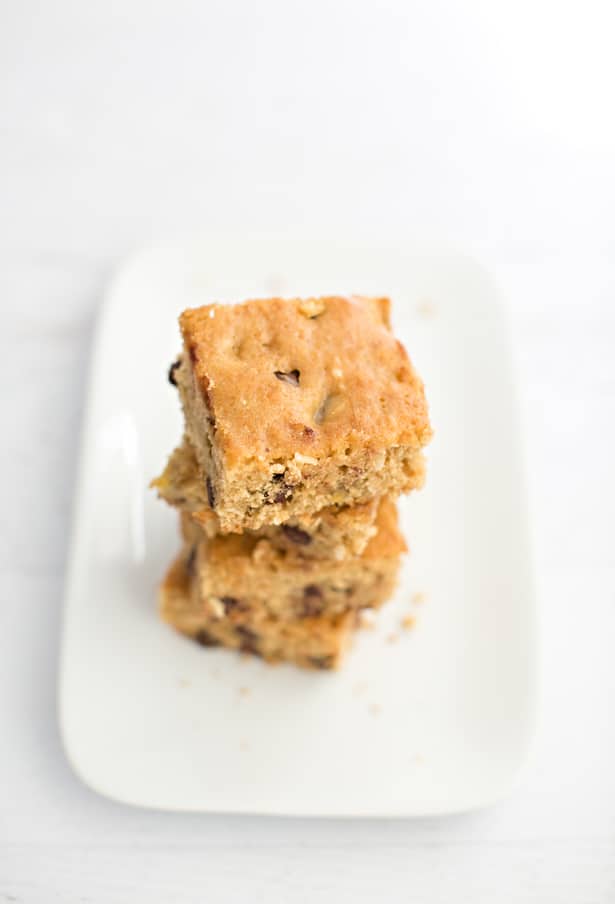 Instructions:
Step 1. Grease a 9″ x 13″ pan and preheat oven to 350 degrees.
Step 2. In one bowl, whisk the flour, baking powder, baking soda and salt together.
Step 3. In another bowl, mash the bananas, add the brown sugar, melted butter, coconut milk, vanilla, and eggs. Mash up really well with a fork or a potato masher until there are no lumps.
Step 4. Add your wet ingredients to dry, and mix gently until the flour is incorporated. Add the shredded coconut and chocolate chip.
Step 5. Pour into your greased pan and bake in a preheated 350 degree oven for 45-50 minutes until top is golden and springs back.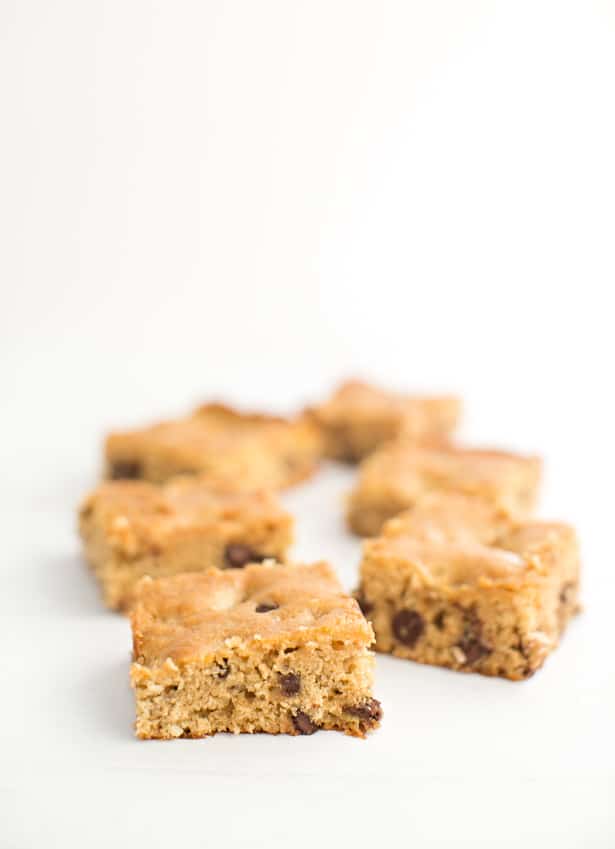 The cake is super moist from the bananas and coconut milk. The brown sugar gives it that caramel flavor that goes so well with the coconut and dark chocolate. If you're looking for a quick and easy cake that stands alone without frosting, this is it!