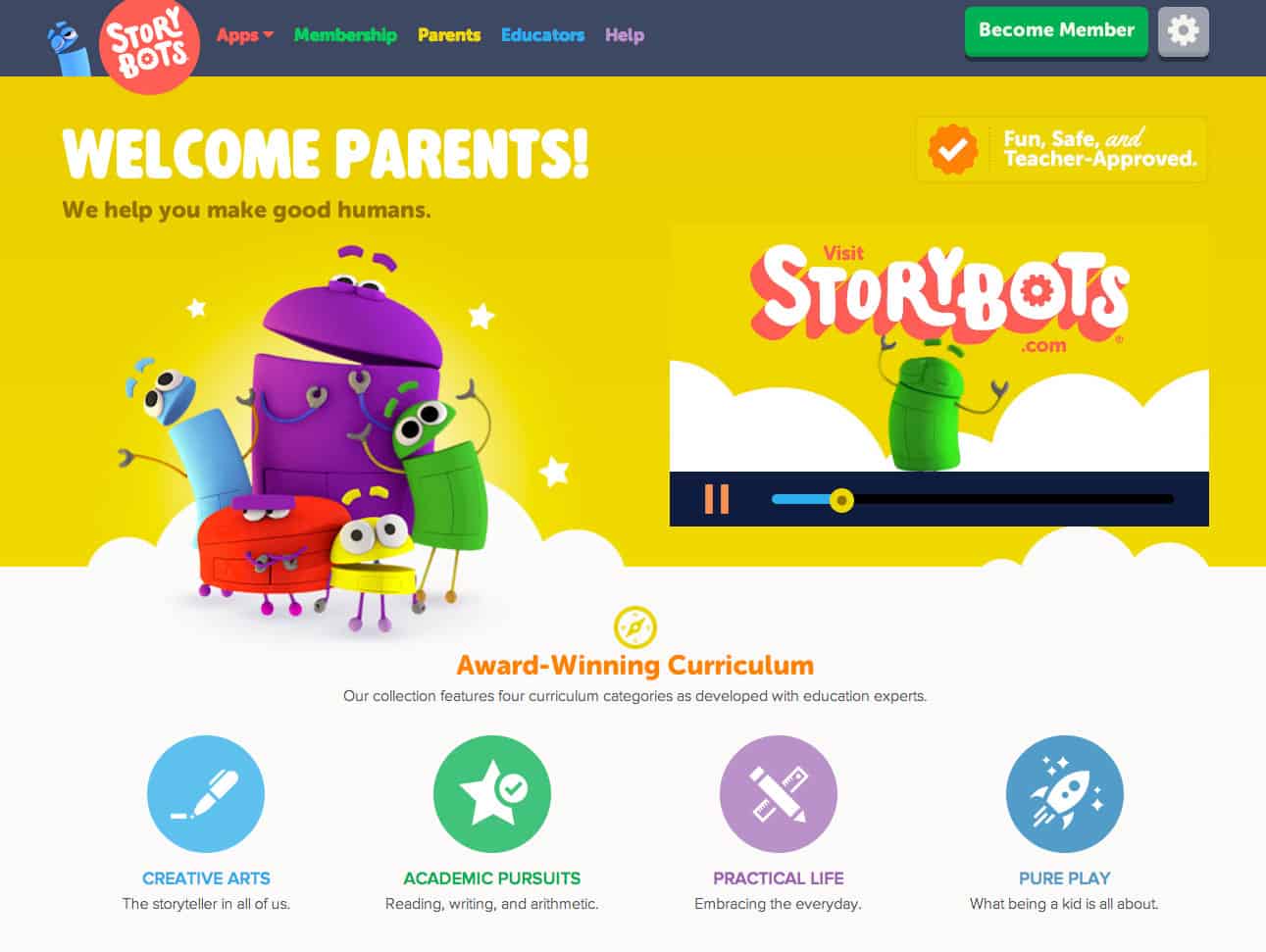 StoryBots is a bundle of fun learning apps that star your kids in interactive books and videos along with other learning activities. It is membership based so one price per month unlocks all the apps and activities that are ready to play on the iPhone, iPad or on you desktop.
StoryBots is broken into different sections. They have a popular "Starring You" book and video series, Learning and ABC videos as well as Activity packets you can download and print that covers anything from the ABC's to seasonal holiday themes.
What I like about StoryBots is that you can sample it in right away and fill in your child's name, age and upload a photo (for free). That photo becomes the feature of your child in any starring books or videos.
For example, I quickly did this on the site for my 3 year old son, Kian.
Without committing to a membership, you can go ahead and start previewing your child in a growing collection that's currently set at 43 books or 31 videos. The books are highly visual and interactive with sound and movement effects. My kids had a blast seeing themselves on screen, which felt at times like a 3D interactive zone. We decided to get a membership because we had so much fun with it, but the key was being able to preview the activities.
Learn more about StoryBots on their website. A membership unlocks all the activities and apps for $5 a month or $2.50/month for a one time yearly fee.
Below are some images of my son starring in StoryBots "The Big Race" book. He couldn't get enough of seeing himself doing one of his favorite things – racing cars of course.