Quirky
is a cool site for inventors and designers where product ideas are submitted and vetted for interest. If there's a good demand for the product, then the Quirky folks will help get the product manufactured for people to buy.
One of the cool products on there now is called SlideRider – and it's perhaps the stuff of dreams for kids both young and old (including adults!). With the SlideRider, you can turn a flight of stairs into – you guessed it – a big, padded slide. Take a look and imagine the squeals you'd get from the kids if this was in your own home.
If this is something you'd like to see come to life, follow designer Trisha Cleveland on Quirky and have an impact on how the product will unfold.
I don't have to ask my kids if they'd like to see this in our home. The answer is no doubt a unanimous "yes!" The only problem would be how to get upstairs again. You can guess that slide will never leave our staircase.
What do you think of the SlideRider and having a big giant fun slide in your home?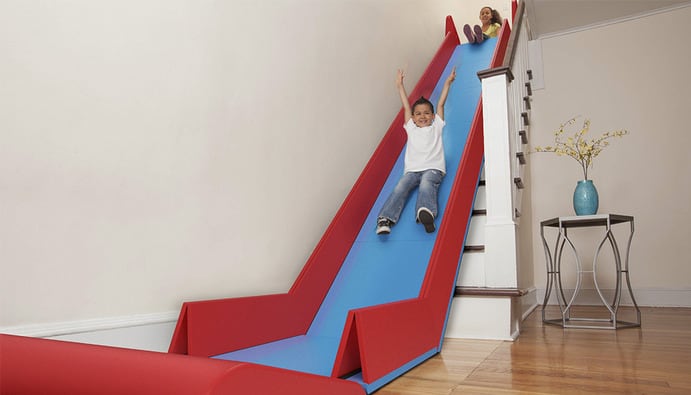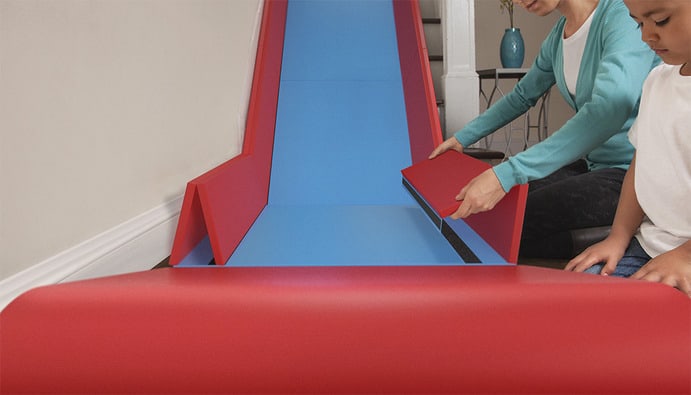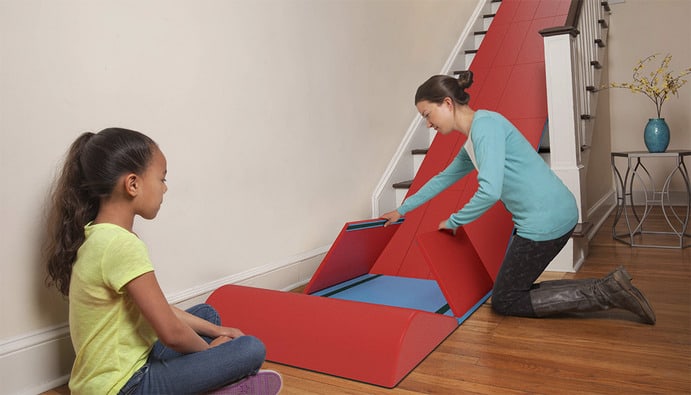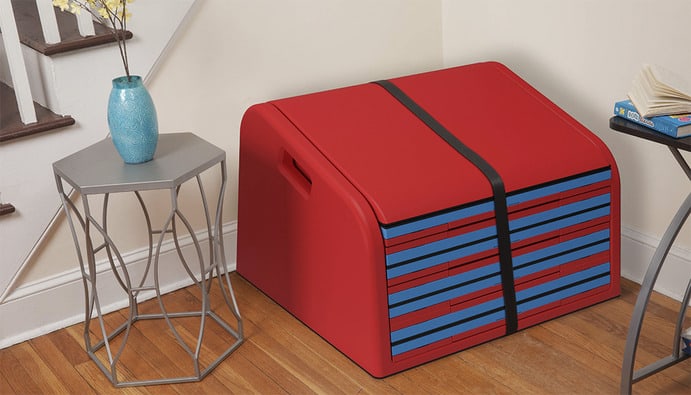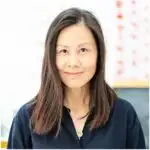 Agnes Hsu is a mom of three and has been inspiring parents and kids to get creative with easy activities and family friendly recipes for over 10 years. She shares her love for creative play and kids food to her 2MM+ followers online. Agnes' commitment to playful learning and kindness has not only raised funds for charity but also earned features in prestigious nationwide publications.