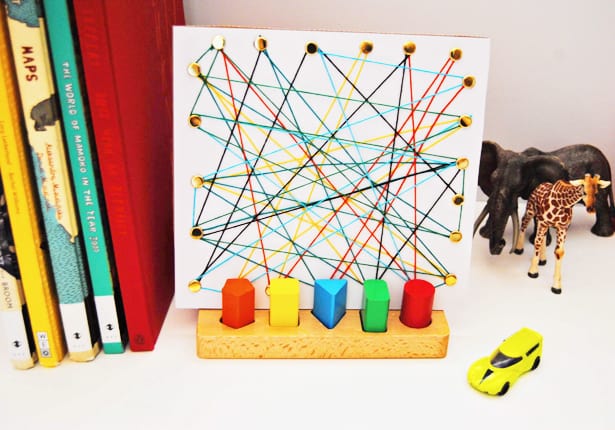 String art has such a wonderful dimension to it and creates a fun texture mixed in with other artwork. Traditionally, we've seen it created with wood and nails. Using some recycled materials and crafting supplies we had on hand, we created this simple craft.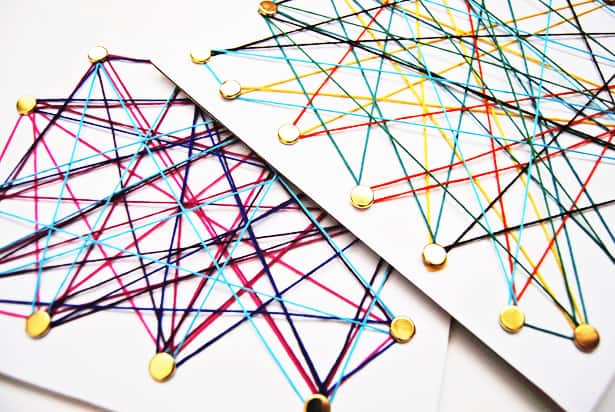 Cardboard String Art – Materials: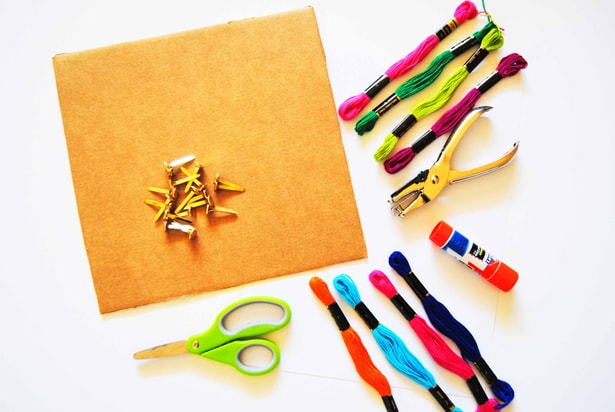 Instructions:
We liked the bright pop of color against a white background so we glued white cardstock to the cardboard. This step is optional. If you prefer the natural cardboard as background skip this step.
Step 1: Use hole punch to create holes along edges of sturdy cardboard.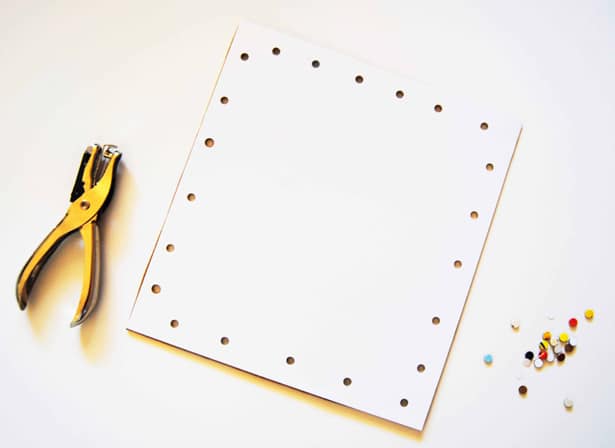 Step 2: Tie end of string or yarn just below the top of the brad.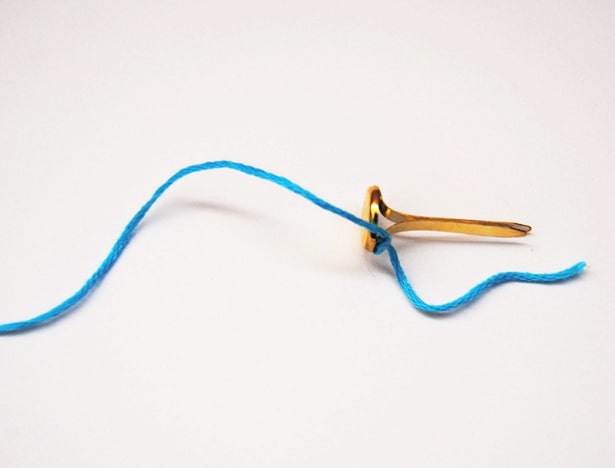 Step 3: Place brad through hole and secure in back of cardboard. Repeat with multiple colors.
Step 4: Fill remaining holes with brads and secure to back of cardboard.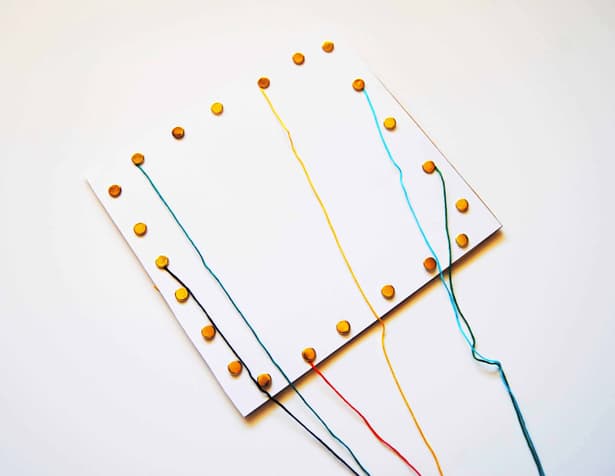 Step 5: Using string anchored to brad, wrap string around additional brads to create one of a kind artwork! We finished each color by wrapping around brad, tying and cutting off remaining string.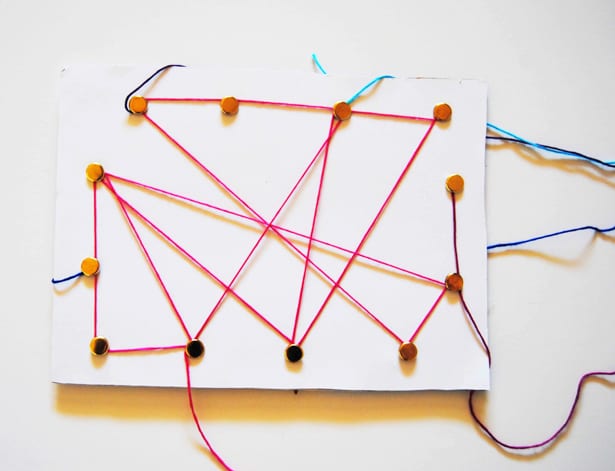 To hang on the wall, attach a string to brads on each end of the artwork. My kids adored making this colorful (very low mess) craft!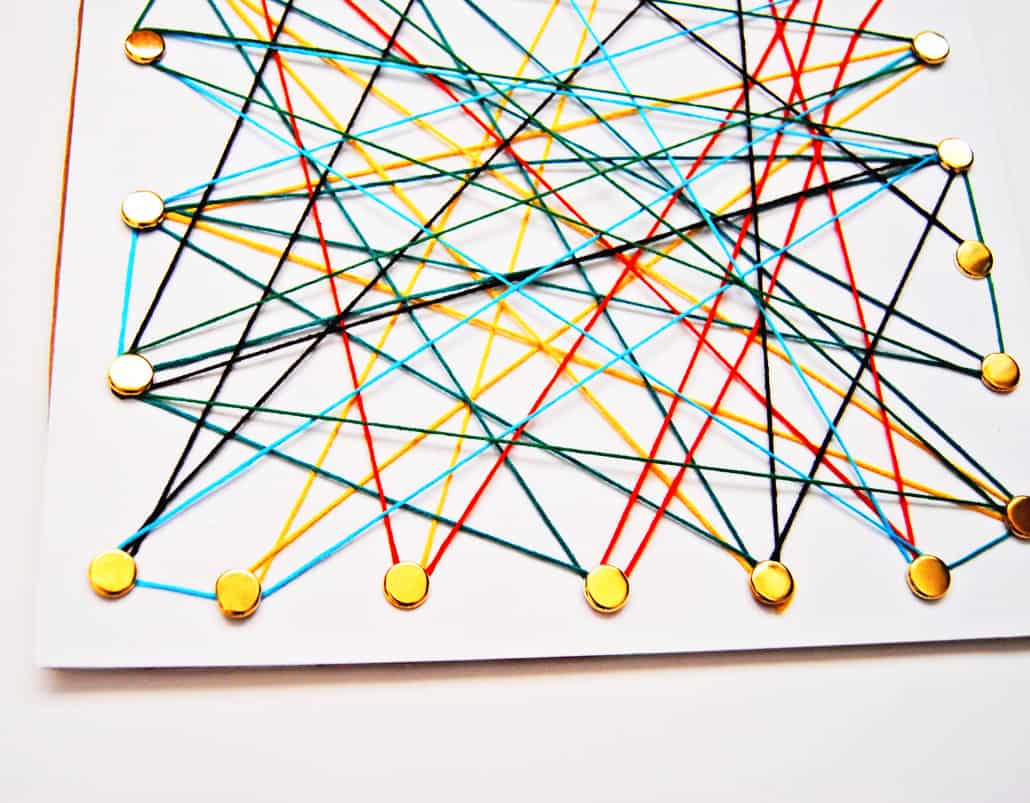 What are your favorite string art projects for kids? Check out more creative ideas here!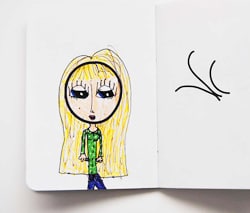 Amy Fuss is the founder and mom behind Start Creative, a company that encourages creativity in children through simple art activities. Start Creative doodle books are made in the USA from 100% recycled paper and are designed to spark creativity. For more fun projects, follow along with Start Creative on Instagram at @startcreativestudio or visit the Start Creative blog.
______________________________________________________________________________________________________

Disclosure: Some of the links in the post above are "affiliate links." This means if you click on the link and purchase the item, we will receive a small affiliate commission. Regardless, we give our promise that we only recommend products or services we would use personally and believe will add values to our readers.