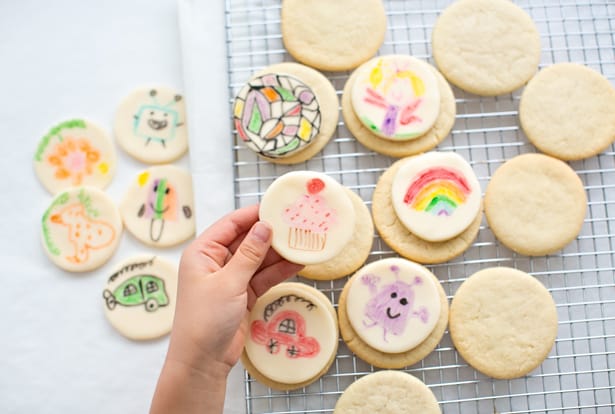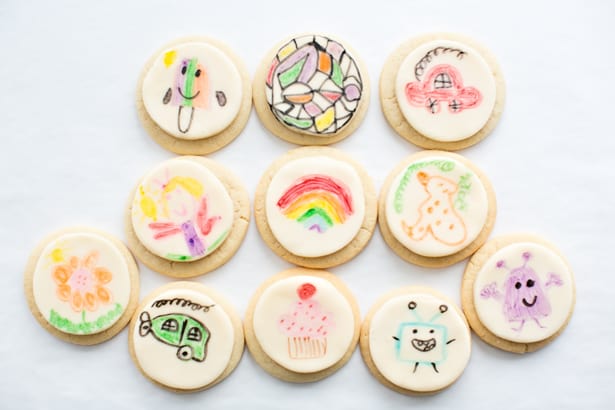 I love showing off my kids' art in any form, even on cookies! This fun kitchen activity is a great way to combine baking and art in one. Kids will love showing off their one-of-a-kind doodles on fondant sugar cookies (and no doubt eating them afterwards).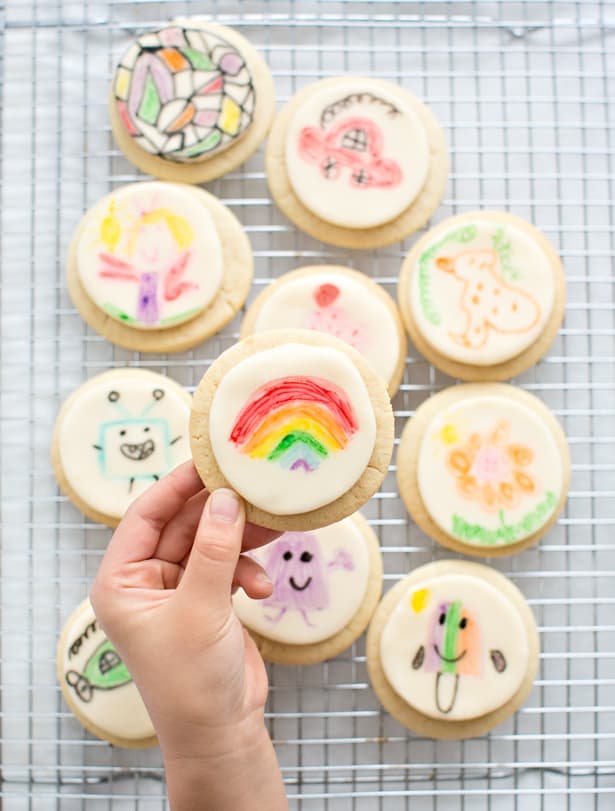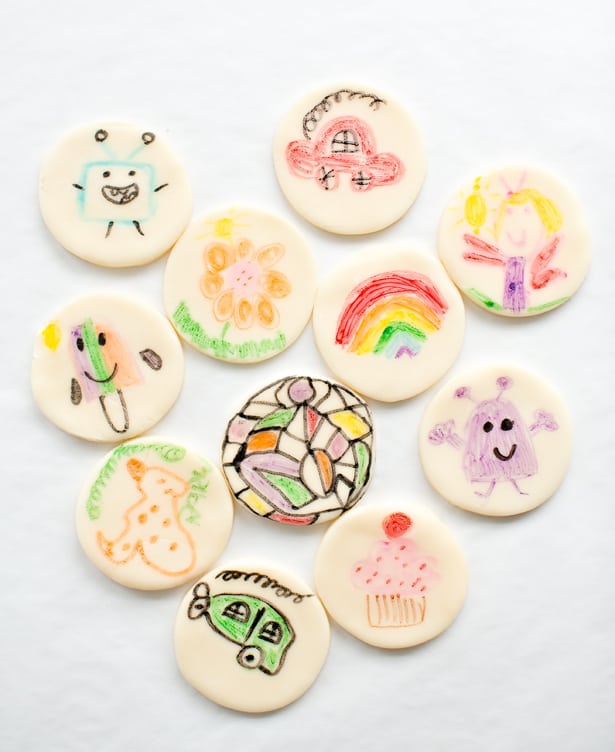 Kids Art Fondant Cookies – Ingredients:
– Sugar cookies (use ready made dough or try our favorite easy sugar cookie recipe)
– Small amount of frosting (ready made is fine, just a small amount is needed to adhere the fondant to the cookies)
You'll also need a rolling pin, baking pan, parchment paper, and a circle cookie cutter. We used a 2.75″ one, but you can use any size depending on the size of your cookies.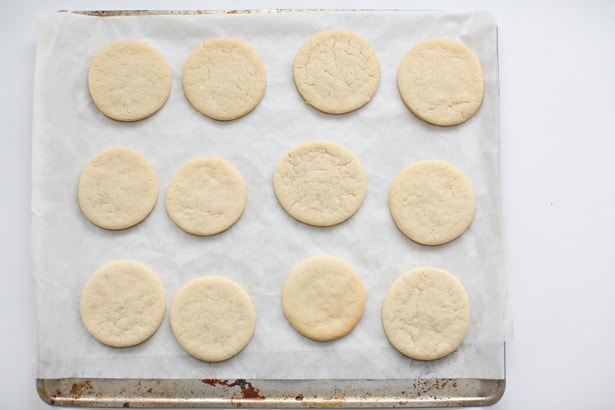 Step 1. Bake off your cookies and let them cool completely. Then use your rolling pin and roll out your fondant to about 3/8″ thickness and cut into circle shapes the size of your cookies. Allow the fondant circles to dry completely, You want them to be dry so the edible markers will glide on easily. We let them dry out uncovered on parchment paper for about an hour.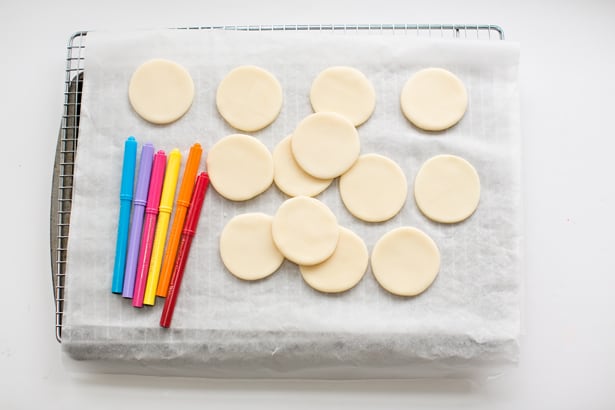 Step 2. Using your edible markers, have your child draw and doodle on the the fondant circles.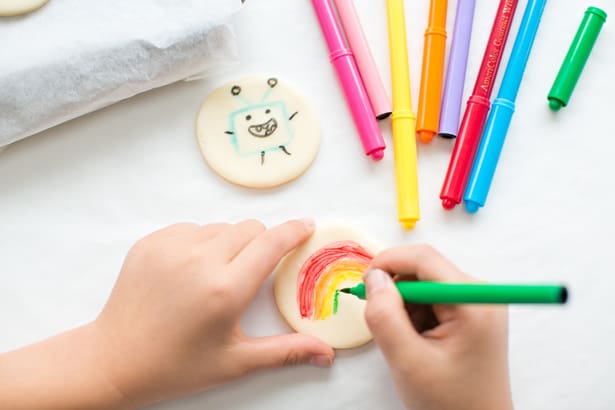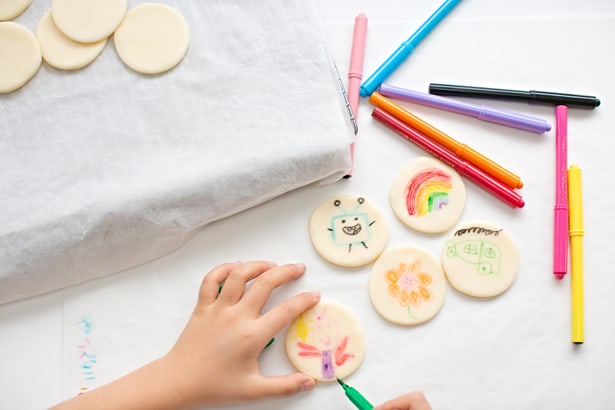 Step 3. Add a small amount of frosting to the cookies and gently press your fondant circles with kids drawings on them. You're done!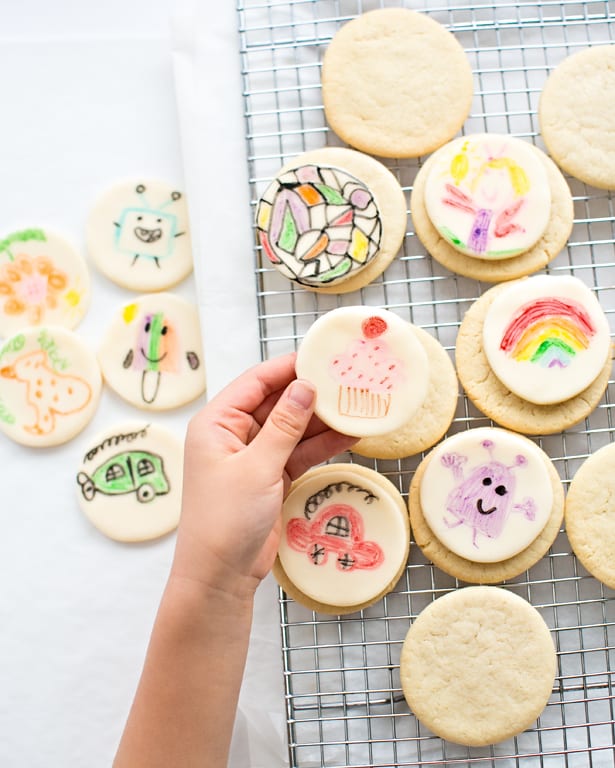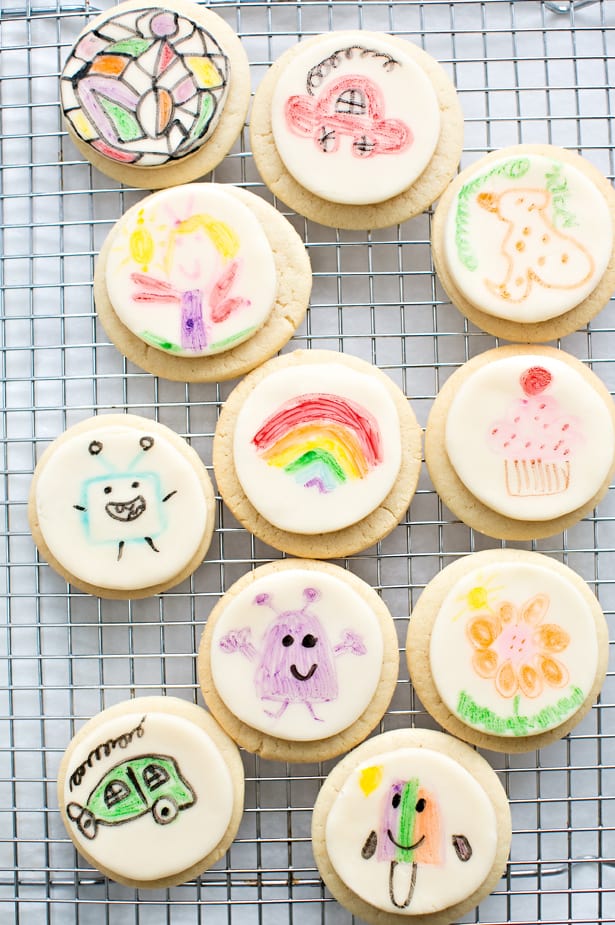 Now you can sit back and admire your kids' artwork. They're almost too cute to eat – although that didn't stop my kids!
Wouldn't this be a fun party activity? All you'd have to do is lay out the cookies and fondant circles with markers ready to go. Kids could take their decorated cookie home as a favor.
What are your favorite ways to show off your kids' art?
Check out more fun recipe and food ideas for kids!
______________________________________________________________________________________________________

Disclosure: Some of the links in the post above are "affiliate links." This means if you click on the link and purchase the item, we will receive a small affiliate commission. Regardless, we give our promise that we only recommend products or services we would use personally and believe will add values to our readers.