Shape: A Film About Design
, is a charming animated short film made up of simply drawn, accessible characters and objects. The movie was directed and designed by Johnny Kelly, an Irish designer, with the goal to illustrates to young people how design is prevalent in everyday life and it changes over time.
The story, which is told with simple geometric characters accompanied by music and sound, but no words, follows various members of a family through a normal day in their lives. As they move about their routine, we see the world around them is made up of everyday objects, which by themselves have shapes, and these things begin to adjust and evolve. These are things that we all know happen over time – but happen in a way that we don't realize.
For example, their tube-based television at home transforms into a flatscreen TV. The takeaway is the the world and the objects that we interact with change all around us, all the time, and it's neat to see how a lot of it is captured in this abbreviated version.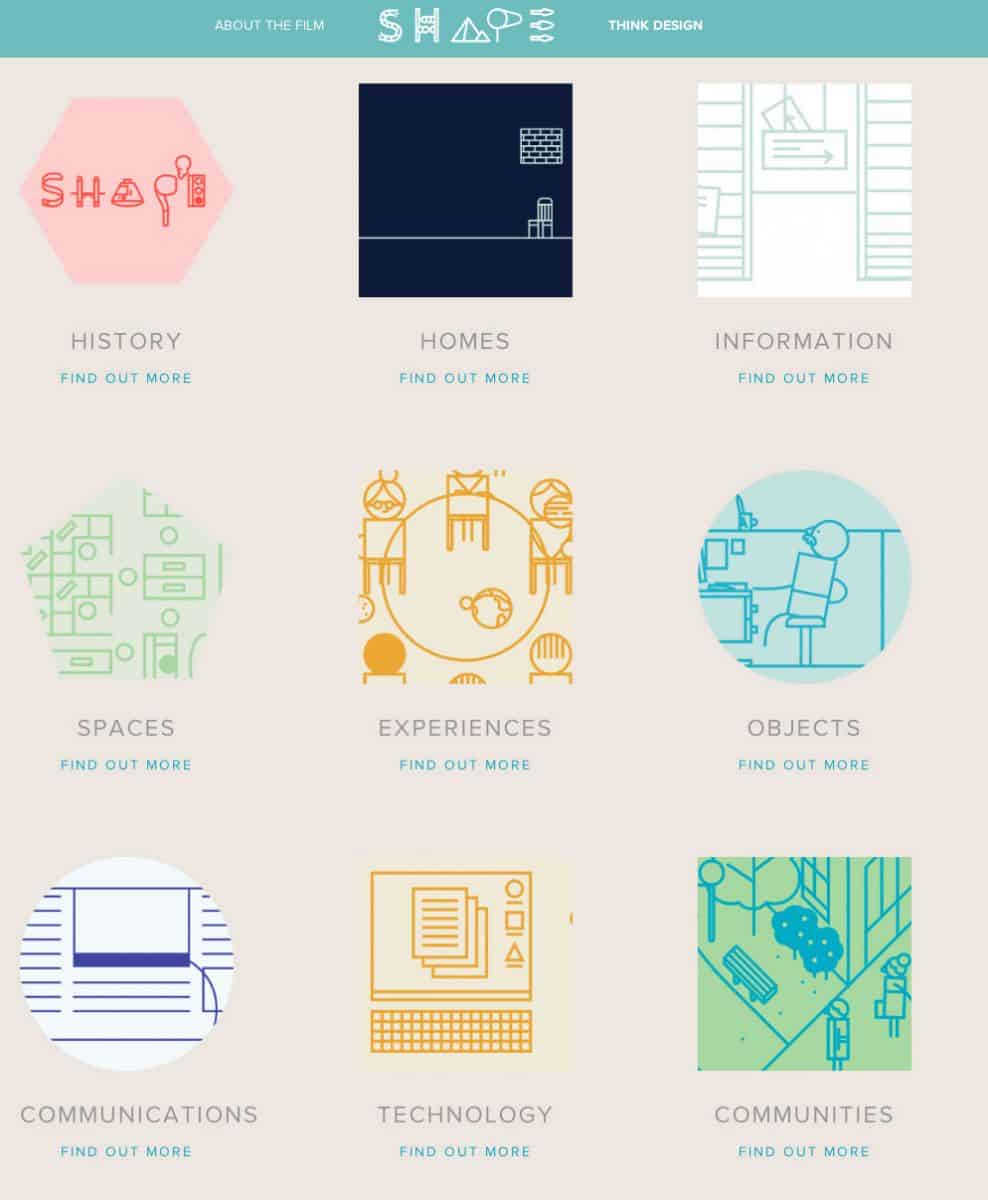 Under their Think Design modules, you'll see sections broken out into everyday components such as homes, technology and objects. Within each, there's a breakdown of how to look at those components and thoughtful questions to ask. For example, under Homes, a question you could ask you child is "How many different materials can you find that are used to make your home?"
This innovative film may be a great way to get your child to start thinking of design in a new and different light. Learn more about Makeshapechange here.