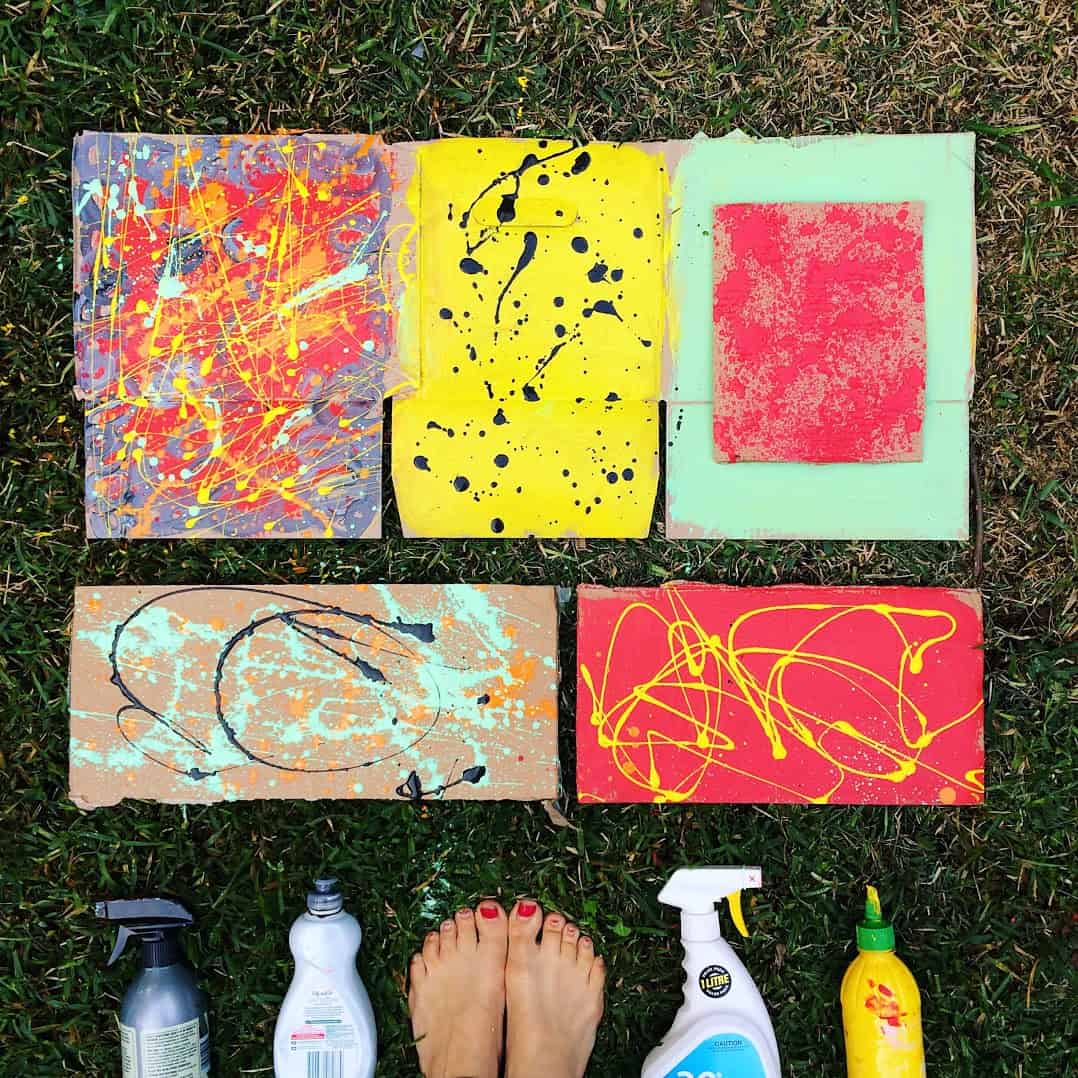 Did you know that some of the best kids art making tools can actually be found in your fridge and cupboard?
Basically anything that you can spray or squeeze can be filled with paint and used to make amazing abstract art. Think tomato sauce, mayonnaise, squeeze honey bottles, moisturizer, stain remover, cleaning spray etc.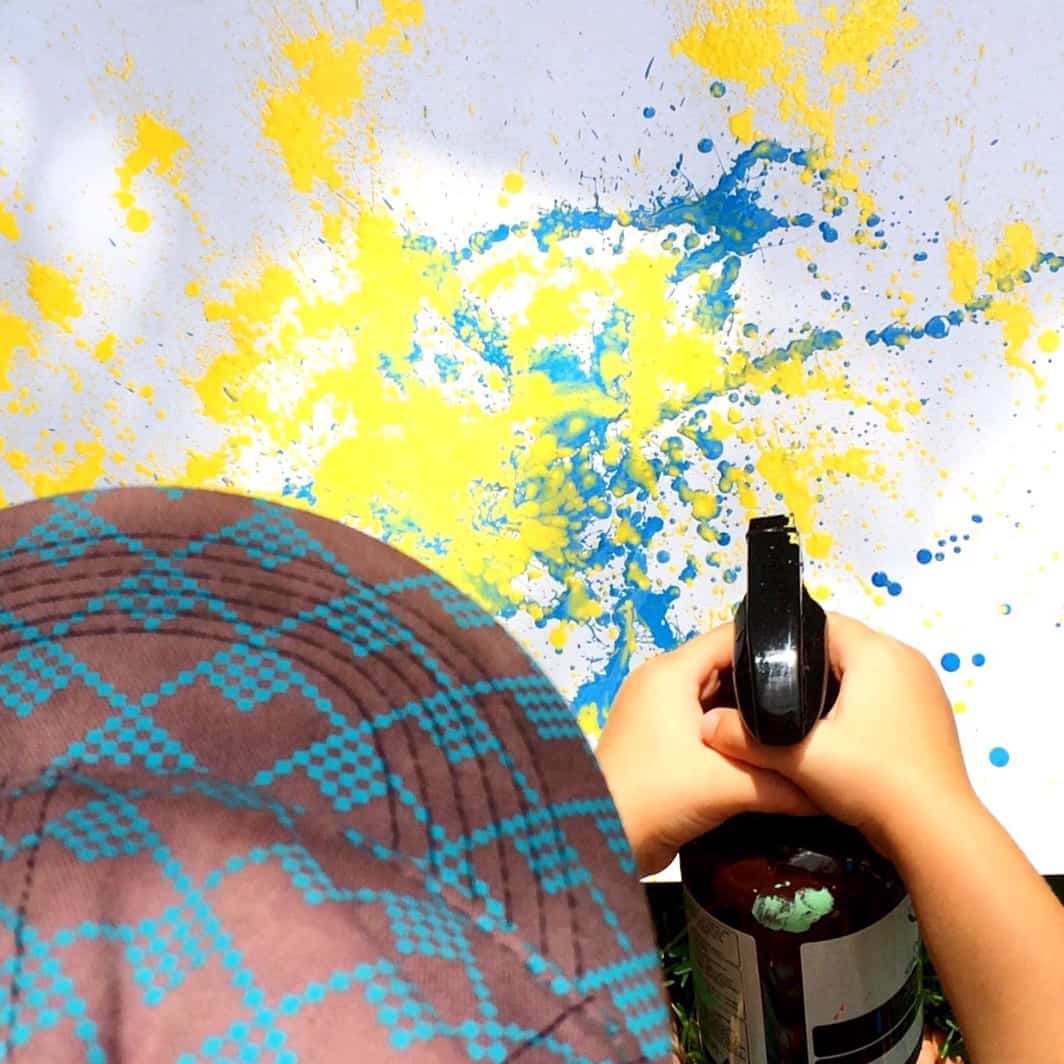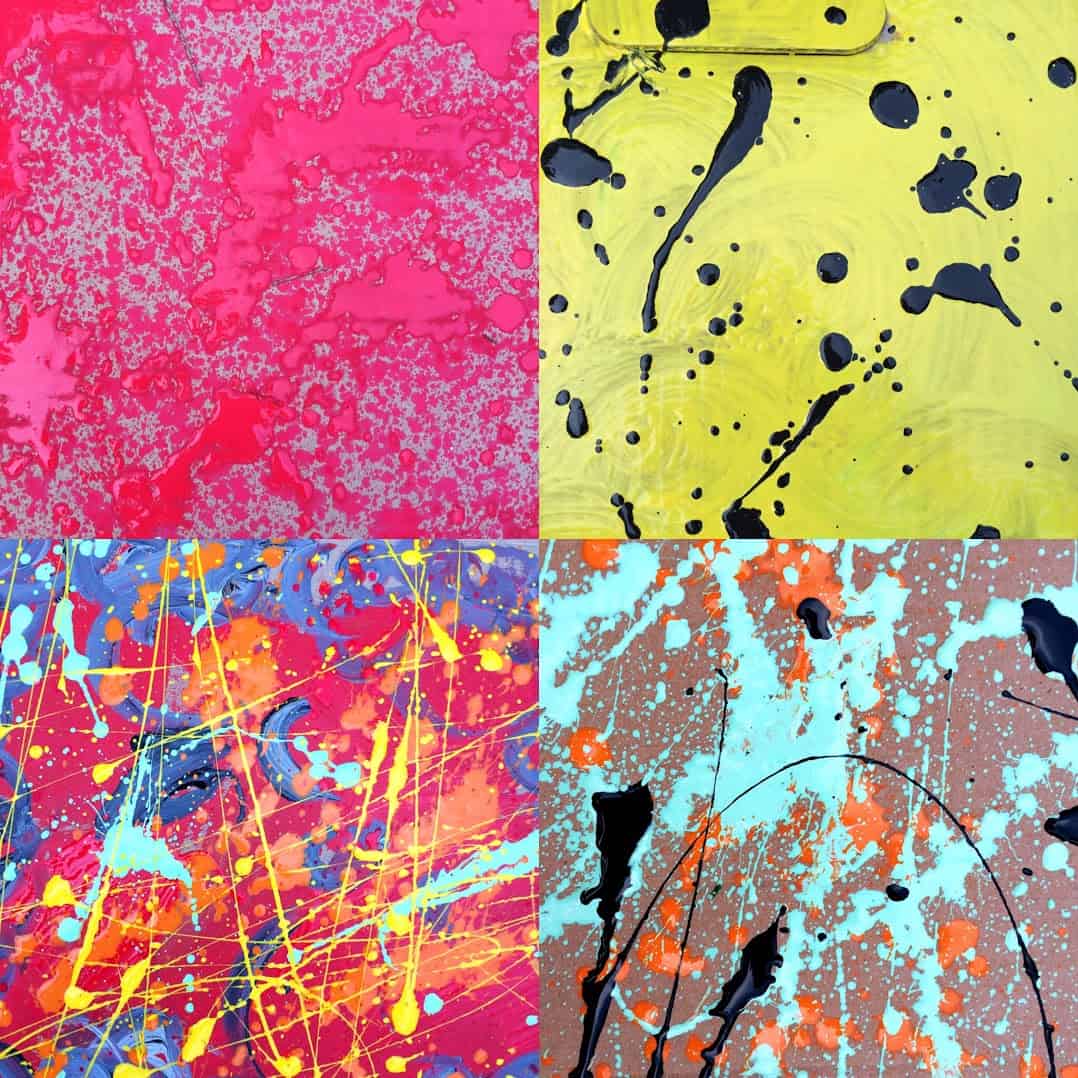 This is a guaranteed kid pleaser in our house, and trust me, my 4 year old is a harsh critic with a very short attention span.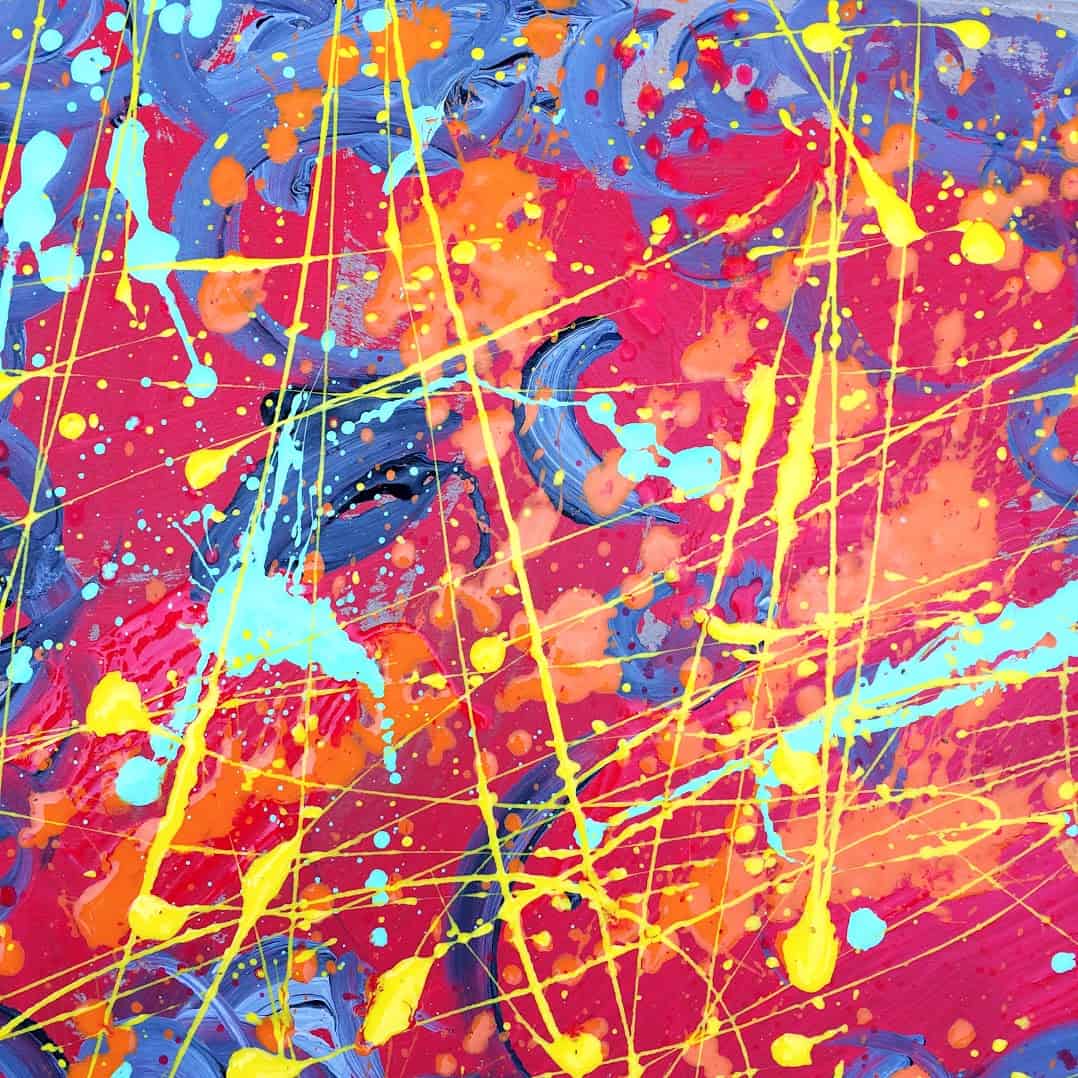 Recycled Spray and Squeeze Cardboard Art Painting – Materials:
– Assorted spray and squeeze bottles
– Paint (any kind will do)
– Water
– Recycled cardboard or fabric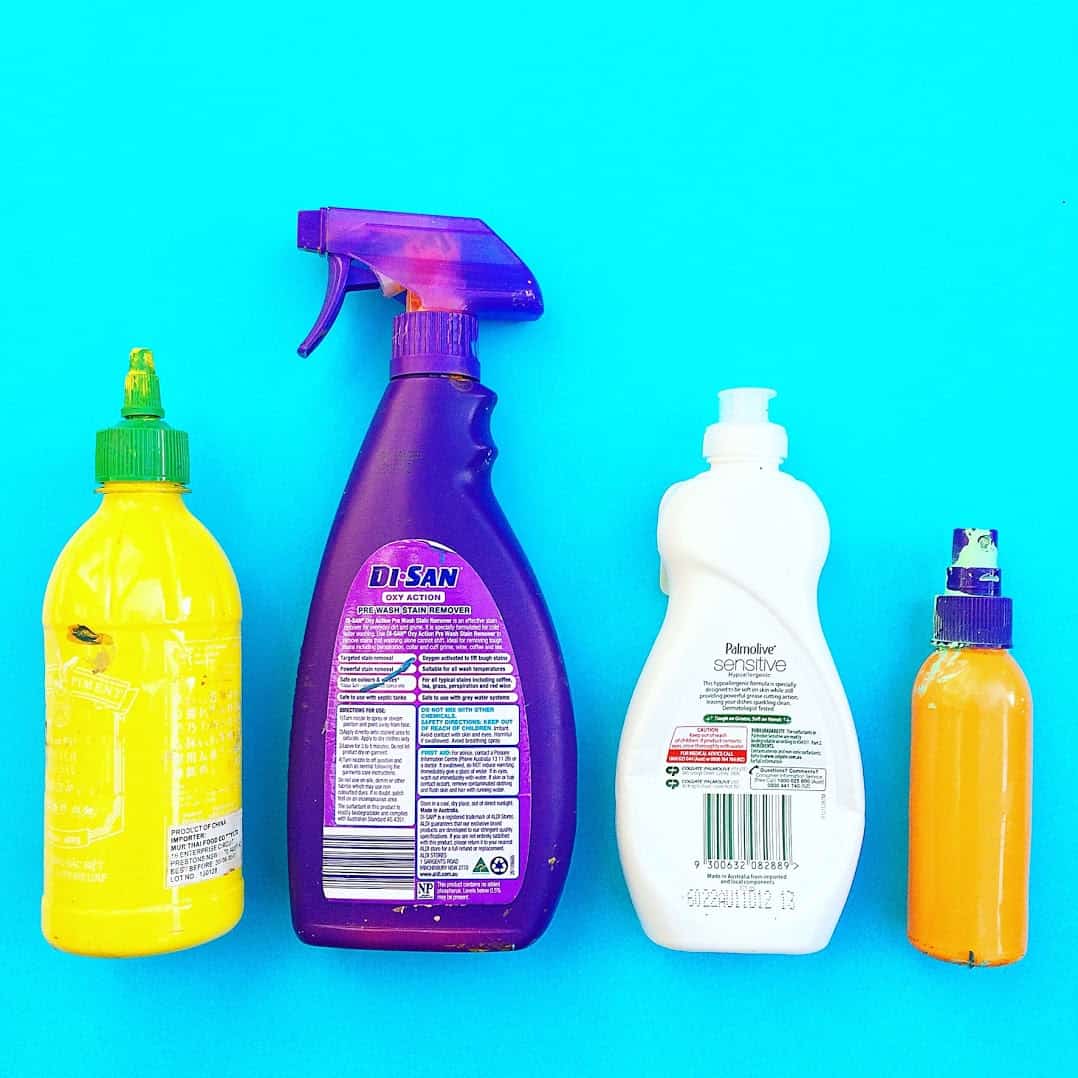 Step 1. First start by thoroughly cleaning out the bottles that you will be using.
Step 2. Pour the paint into the bottles carefully by hand, or use a funnel if you have one handy.
Step 3. Add water to you desired consistency. This part is really about personal preference. I find the paint sprays better with about a 70/30 paint to water ratio but I love the squeeze bottles full strength to create really dramatic lines. You can water the paint down quite a lot though and you will just get a more watercolor kind of effect, which can be really lovely.
Step 4. Set up your painting area. Place the cardboard or fabric that you will be painting down on either grass or a prepared drop sheet. This can get messy so make sure you remove any white washing from the vicinity!
Step 5. Get painting!! It's best not to plan this too much, maybe put on some music to energize the mood and then just let the little people go for it. Actually, you will probably want to get in on this too, it is F.U.N.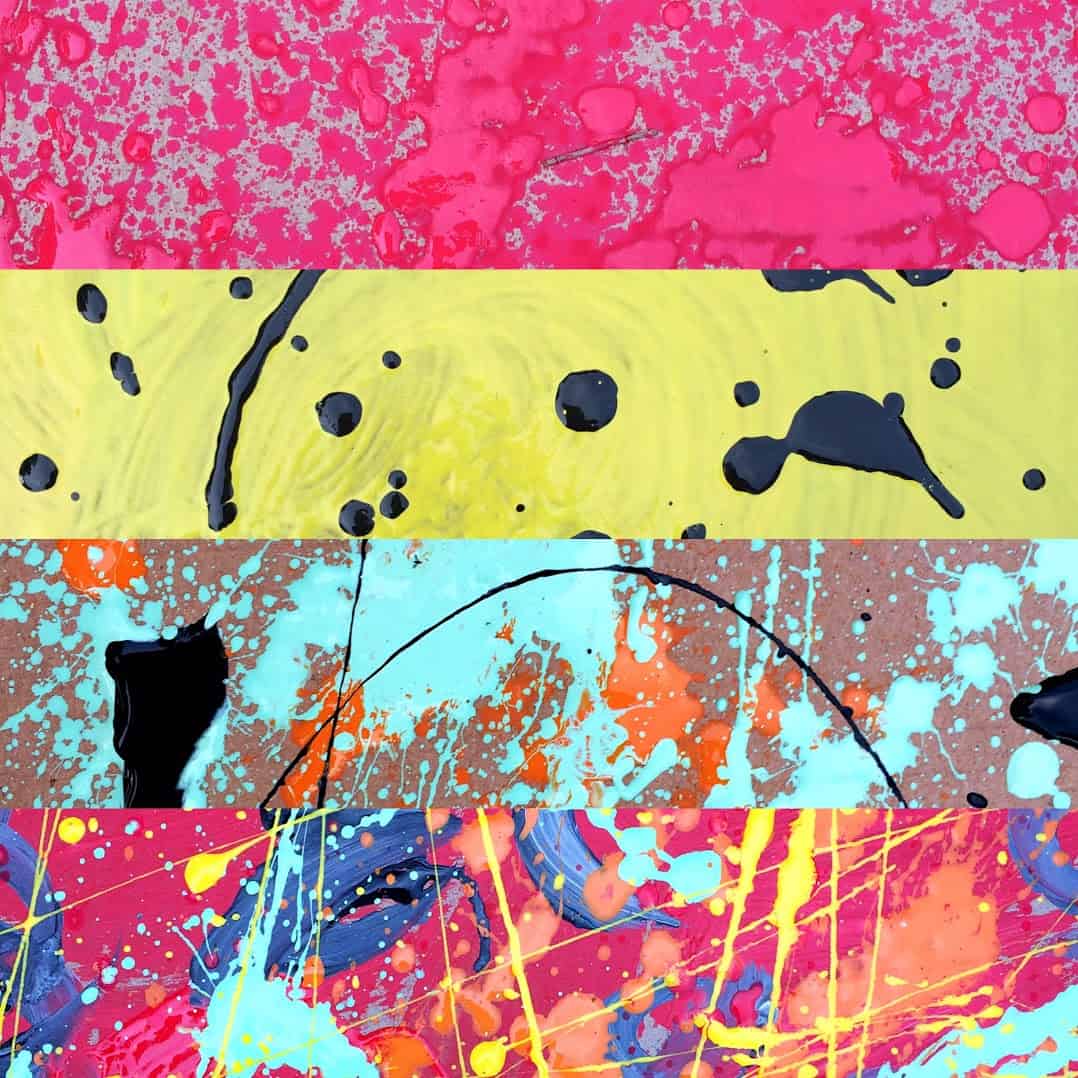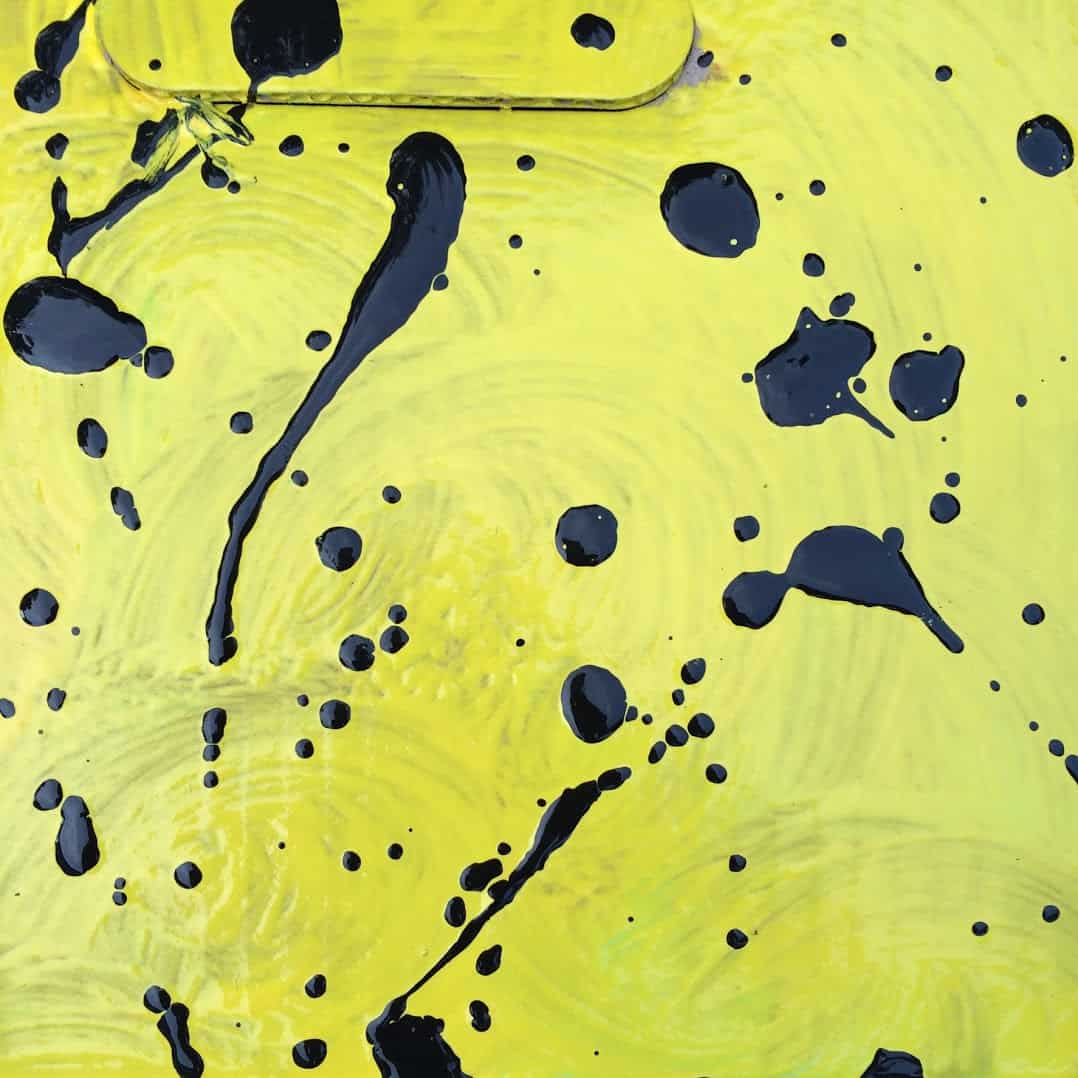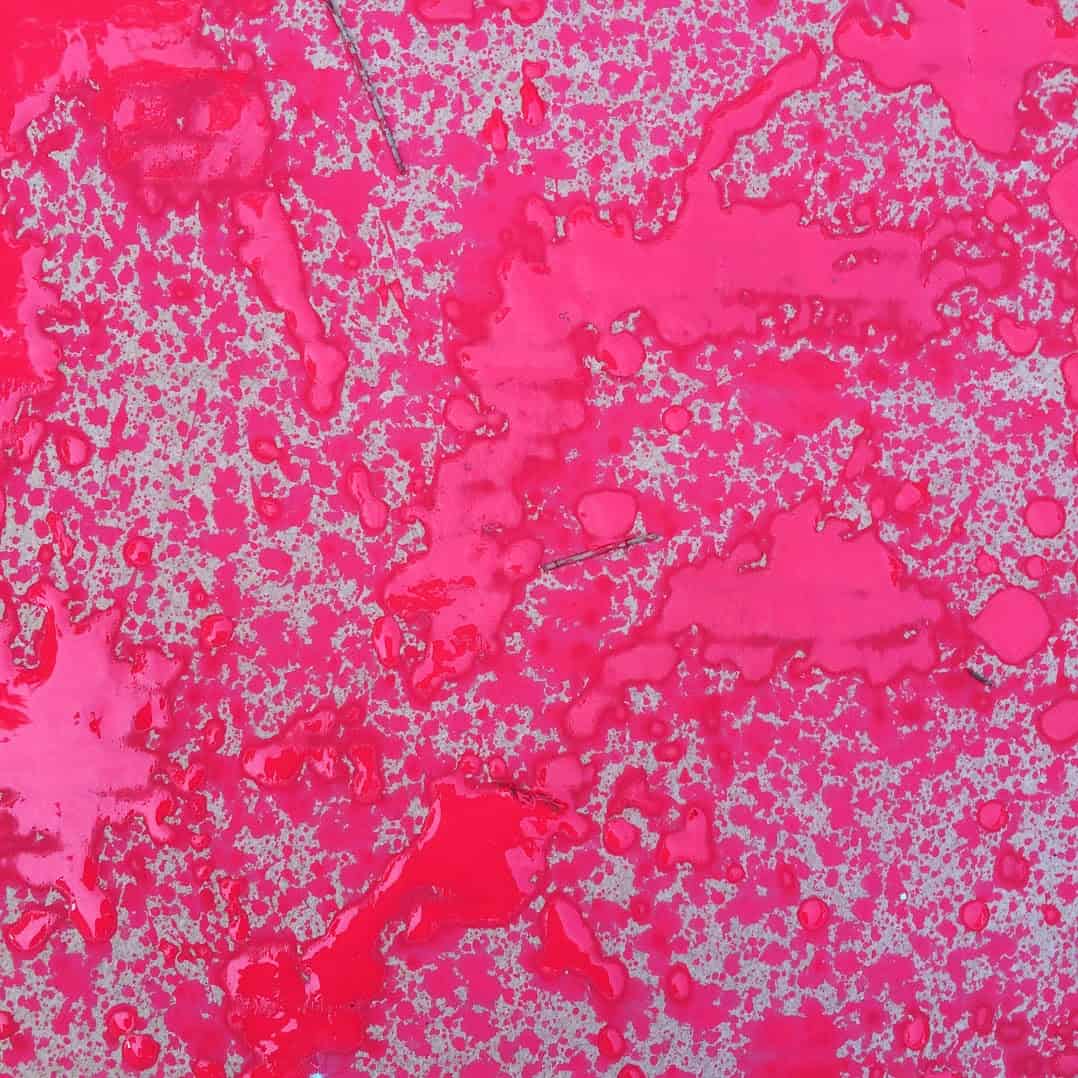 How gorgeous are these splatter patterns and textures?
Have you tried squeeze and spray painting before? Check out more action art projects and lots more creative ideas for kids.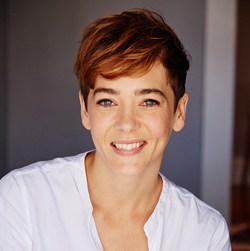 Susie Rugg, the creative mind behind the crazy fun Handy with Scissors is a Sydney based mum and maker with a passion for turning 'junk' into art. She has a degree in Object Art from the University of Sydney and when not at home trying to get her reluctant 3 year old excited about craft, she hangs out at The Museum of Contemporary Art Australia where she is the Children and Families Coordinator. Follow Susie on her creative adventures on Instagram and her blog.
______________________________________________________________________________________________________

Disclosure: Some of the links in the post above are "affiliate links." This means if you click on the link and purchase the item, we will receive a small affiliate commission. Regardless, we give our promise that we only recommend products or services we would use personally and believe will add values to our readers.