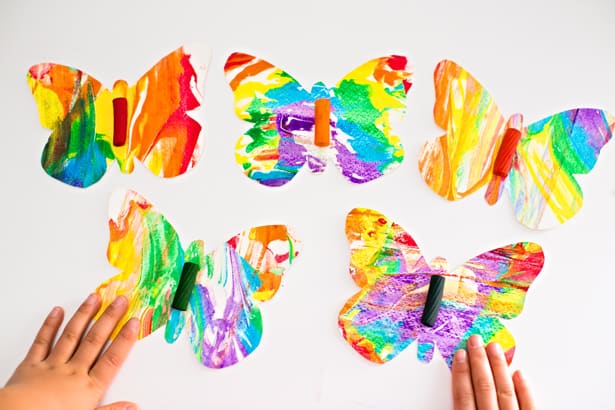 We had so much fun with our rainbow shaving cream art we decided to turn them into pretty butterfly art! You can make these as a fun spring craft with the kids or string them up as a cheerful garland for the room. They are vibrant to look at and a beautiful reminder of al the fun spring has to offer.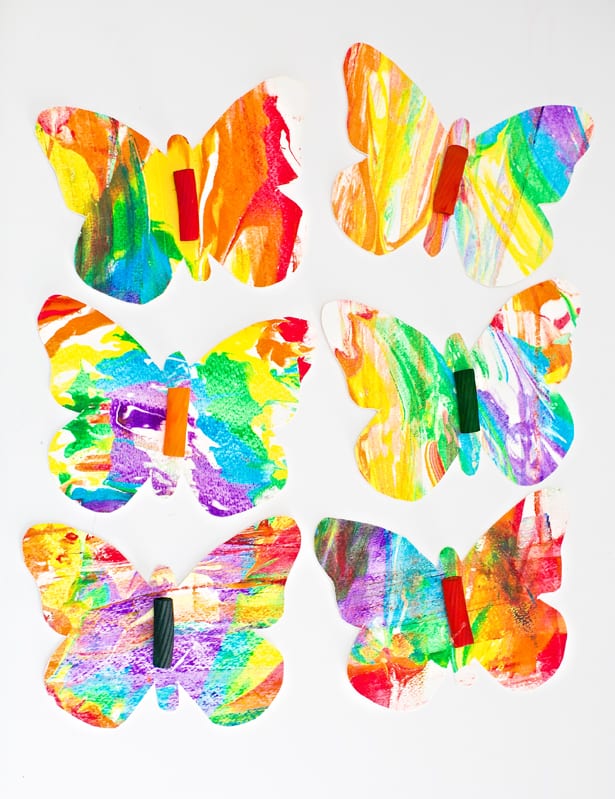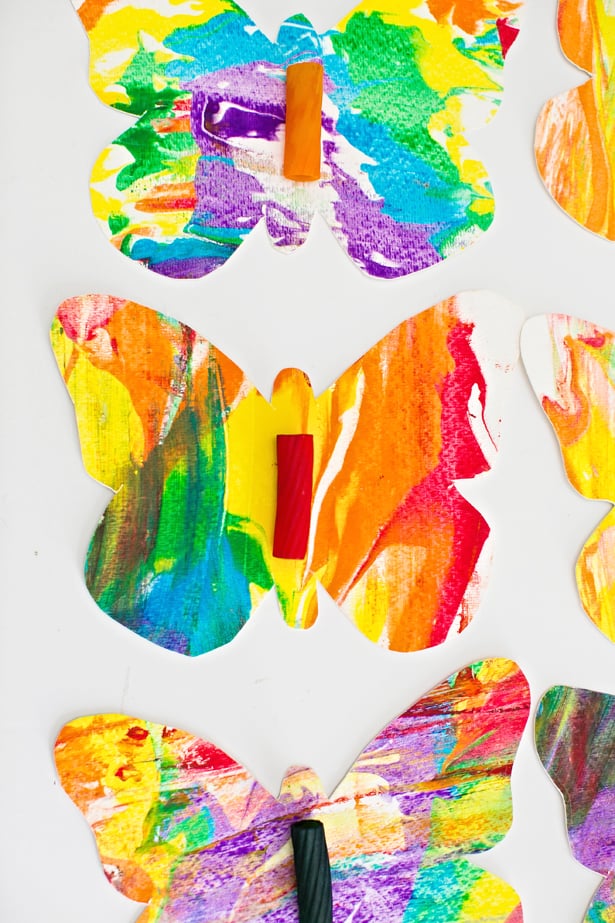 Rainbow Marbled Butterfly Art – Materials:
– Finished Rainbow Marbled Shaving Cream Art (tutorial here)
– Butterfly template
– Pencil, scissors
– For the body (optional) we used colored pasta! You'll need pasta and food coloring
– Hot Glue
– String, tape (if you want to make the garland)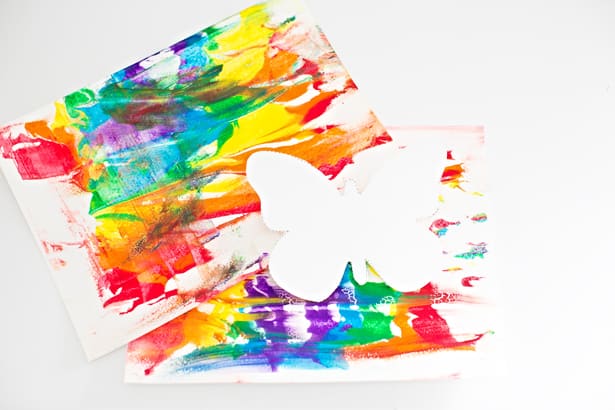 Instructions:
Step 1. Find a butterfly template you like online by searching "butterfly template." Print and cut one out of cardstock. Use as a template to trace over your marbled art. Cut several butterflies out.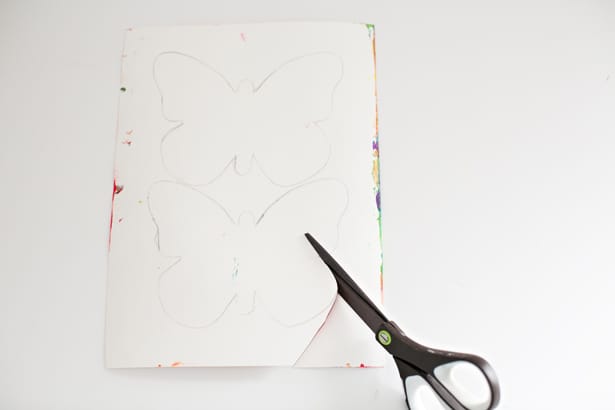 Step 2. You are left with these beautiful rainbow marbled butterflies! To make the pasta bodies, for each color, place pasta in small sandwich zipper bags, add a few drops of food coloring and shake using your finger to make sure the color absorbs. Lay out on parchment paper for the pasta to dry completely Then use some hot glue to adhere one pasta to each butterfly.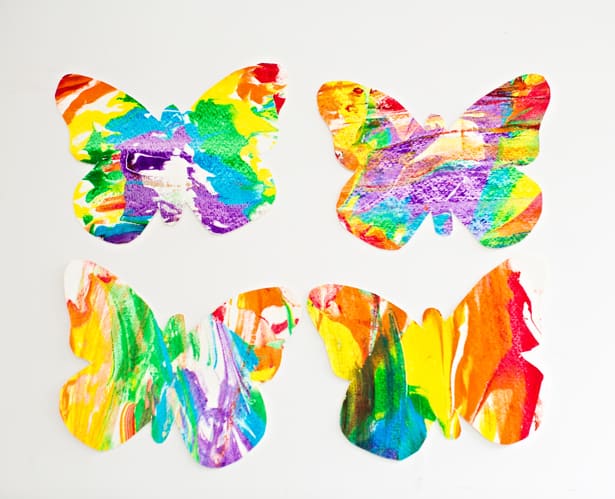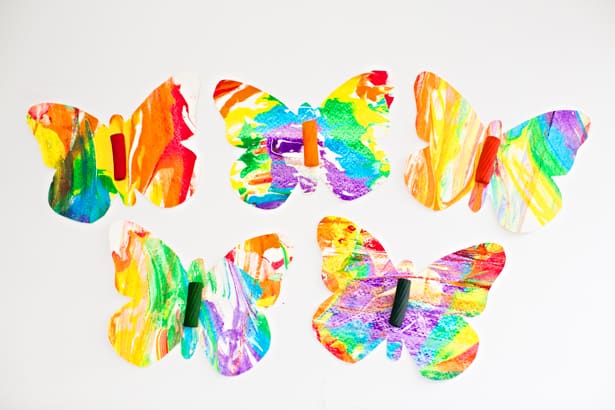 Step 3. You can stop here and admire your art or you can string them up to make a colorful spring garland with some tape and string!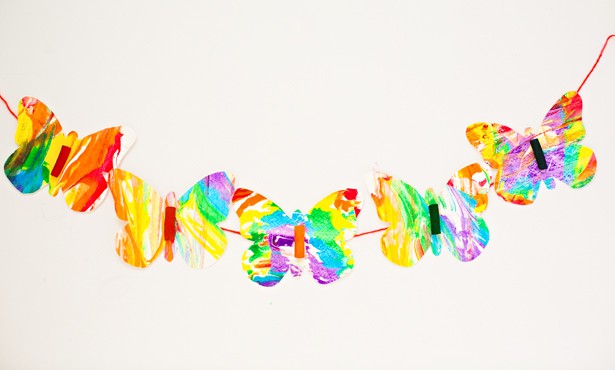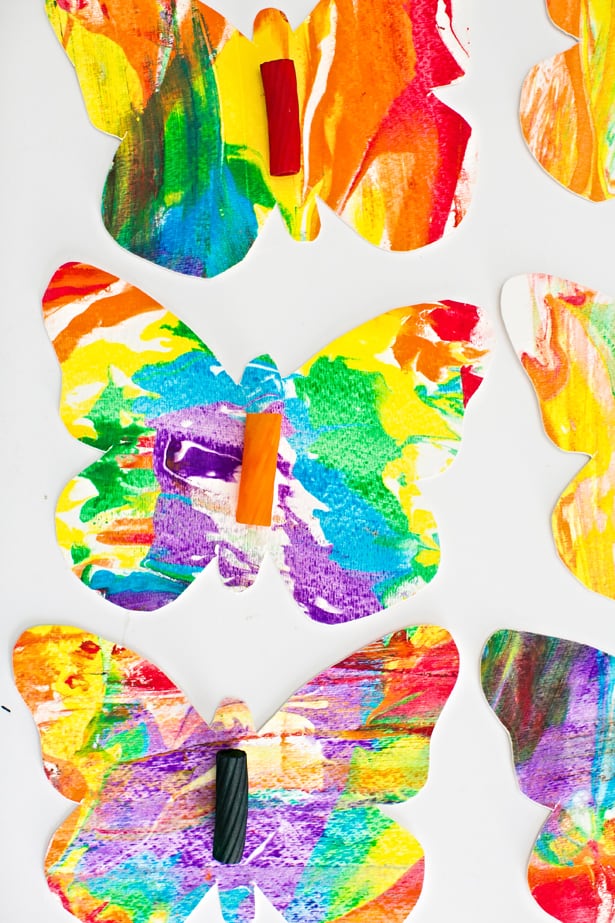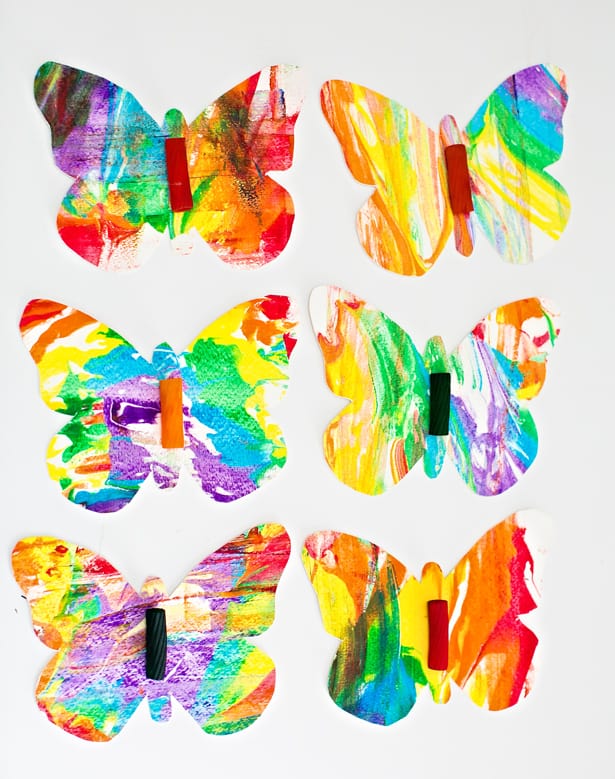 Aren't they pretty? Each one is unique and different with bursts of rainbow colors.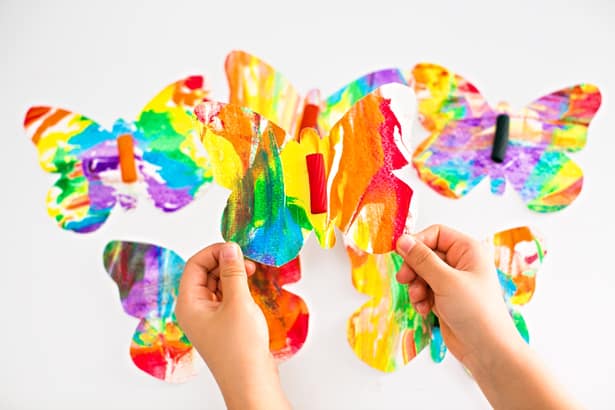 What are your favorite spring crafts to make with the kids?