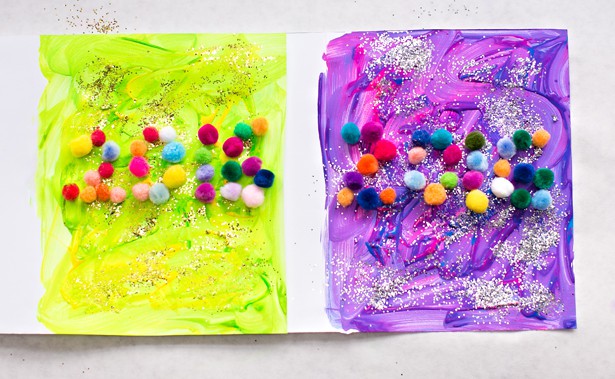 The new year is upon us and what better way to celebrate thank with some bright and cheerful art with the kids? These colorful pom pom cards are a fun activity for kids to make for their friends to wish them a happy new year.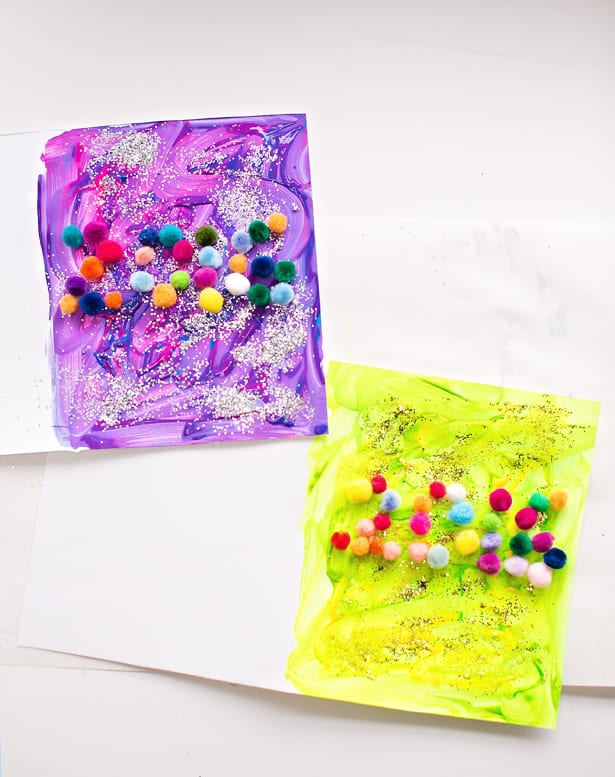 Pom Pom New Year Art Craft – Materials:
– Watercolor or mixed media paper
– Mini pom poms
– Bright paints
– Paint brushes
– Glitter
– Glue
Instructions:
Step 1. Cut out your paper and fold in half. You can make any size you want, we chose to make large cards to make sure the pom poms would fit across. Squirt some paint onto the card and paint, swirling your colors.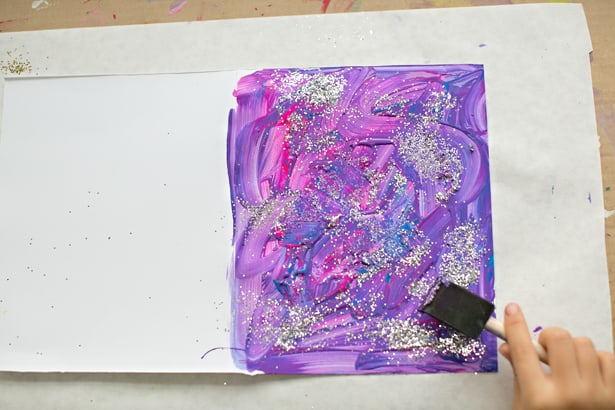 Step 2. Sprinkle glitter onto your paint. Allow to dry.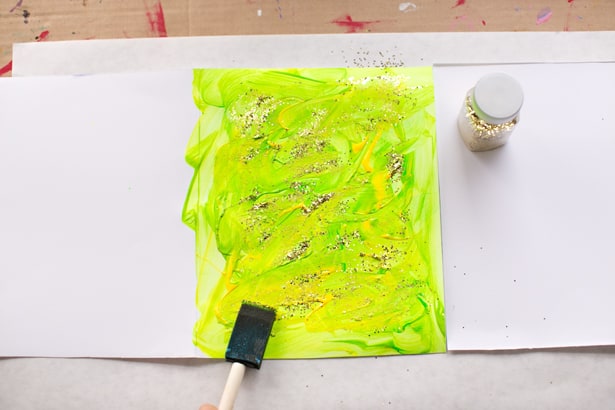 Step 3. Arrange your pom poms on the card to spell the new year in our case 2016. Tip: it's easier to "design" this on a blank piece of paper first so you know your arrangement on the card before gluing.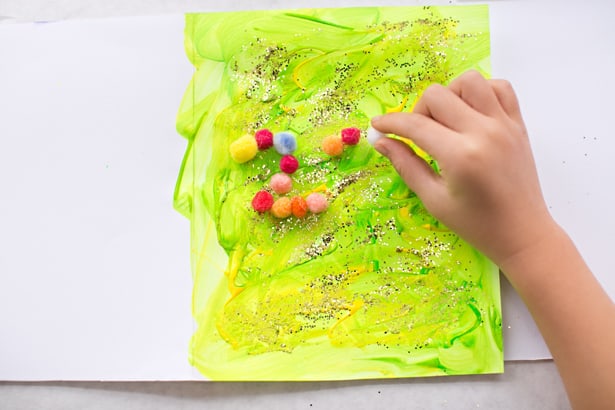 Step 4. Glue your pom poms in place.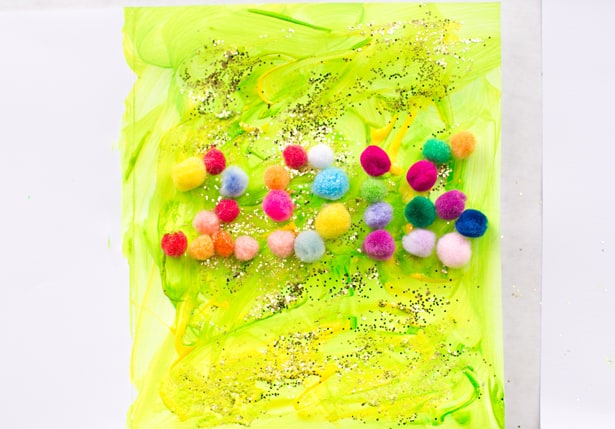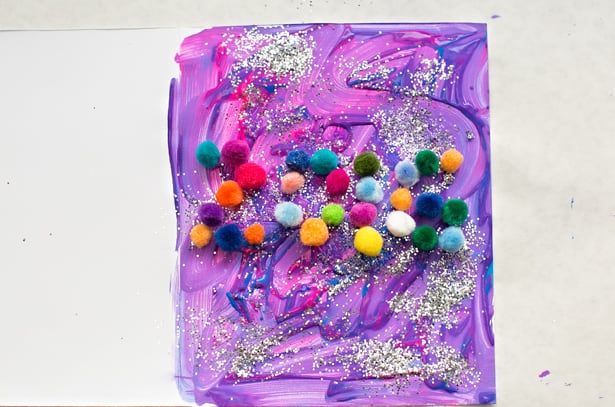 Now you have bright and cheerful cards to hand out and wish friends a happy new year!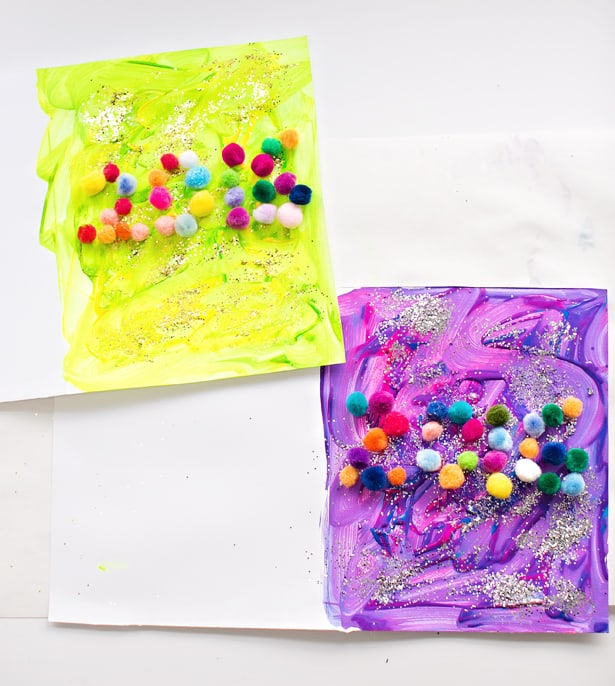 How do you celebrate New Year's with the kids?