Japan based Torafu Architects makes some of the most playful yet functional furniture and toy designs for kids I've ever seen. We've featured their unique take on blocks and their versatile dice furniture before. In line with their creative and contemporary take on children's designs, they've recently launched a new dollhouse that doubles as storage and a chair.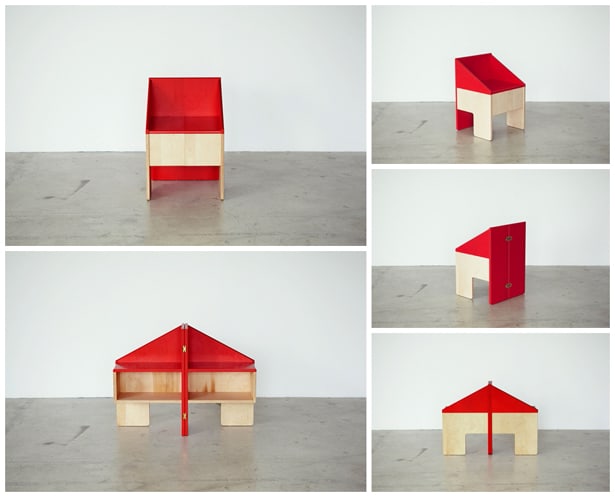 Designed by Torafu Architects (Koichi Suzuno, Alicja StrzyżyÅ"ska) Torafu tell us that their goal was to "design a chair for kids, which can be used as a dollhouse and storage. When split apart down the middle, the chair reveals the shape of a house with a red gable roof. Kids can play dollhouse with their toys and stow them away with other small objects by shutting the chair close once playtime is over."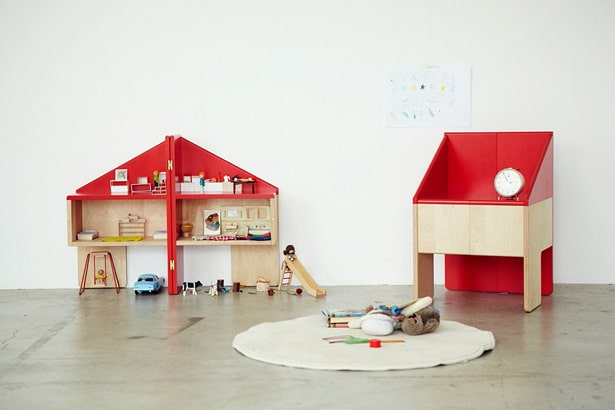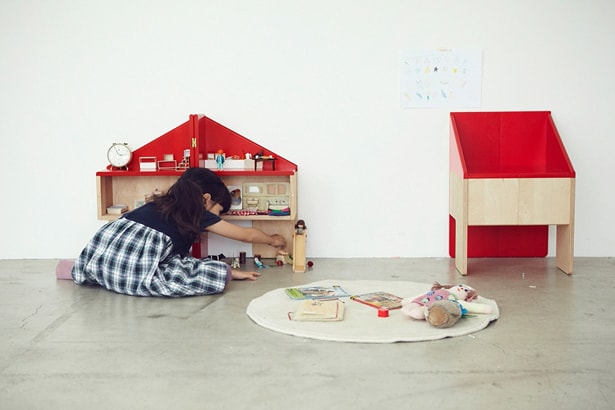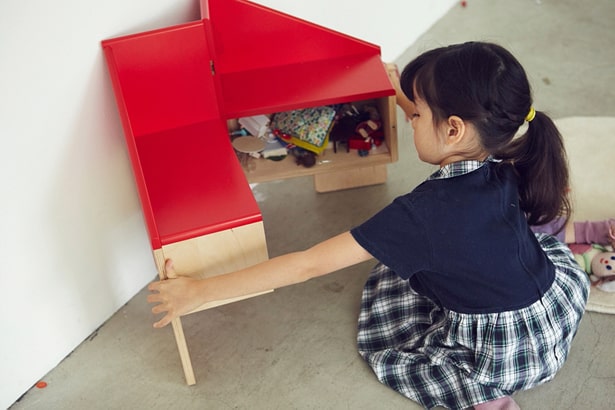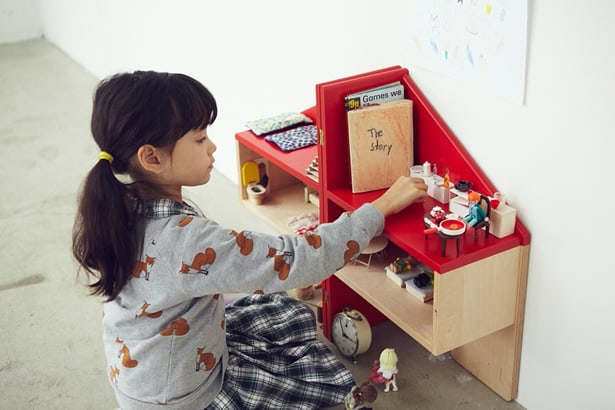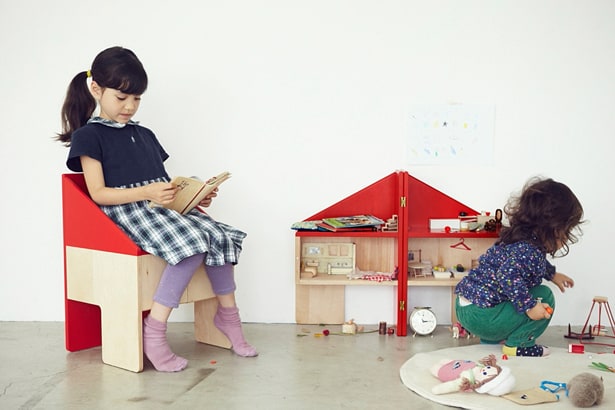 This is a creative, well-designed piece of furniture that blends the lines between children's decor and toys. Manufactured by Ichiro, the dollhouse is also now available for purchase on their online shop.
(All photo credits: Akihiro Ito)