We're thrilled to be seeing more eco-friendly designs for kids' rooms and interior design that fit into modern lifestyles. Easy to assemble pieces, like ones from The Cardboard Guys and play kits from the Imagination Supply Co., are just a few cool innovations we've featured lately.
Italian based design company Eco & You is yet another company focusing on elevating cardboard to become stylish and functional pieces for your home. Their kids' line features fun and playful themes, such as the Fruit Juice collection showing off their Bonita banana style chair, apple table and pear growth chart.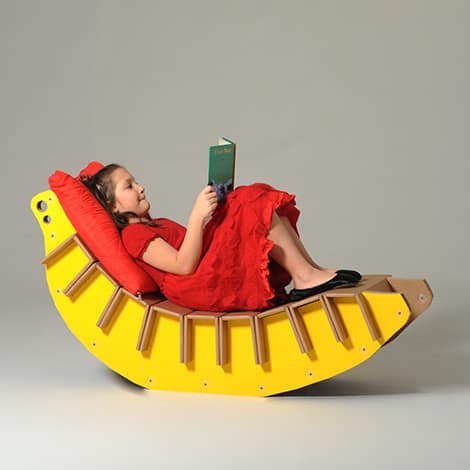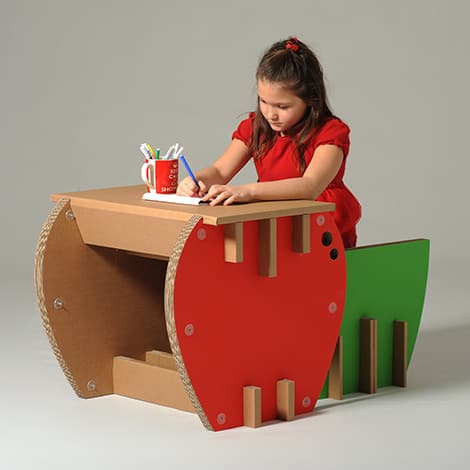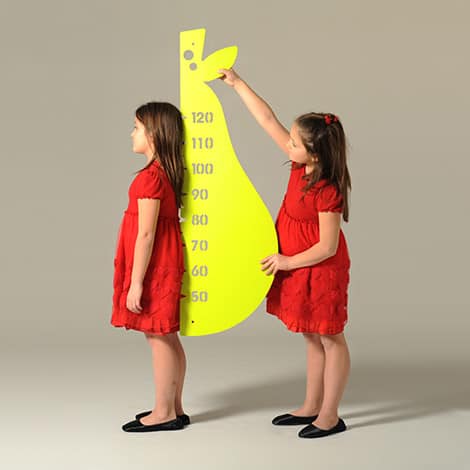 Founded by industrial designers, Arianna Filippini and Federica Ravera, Eco & You sources strong, corrugated cardboard and turns it into chic designs for the eco-friendly home. The design and manufacturing is proudly made in Italy and features special interlocking designs that make for easy assembly.
In addition to the Fruit Juice, line, Eco & You also has a playful take on the Safari theme.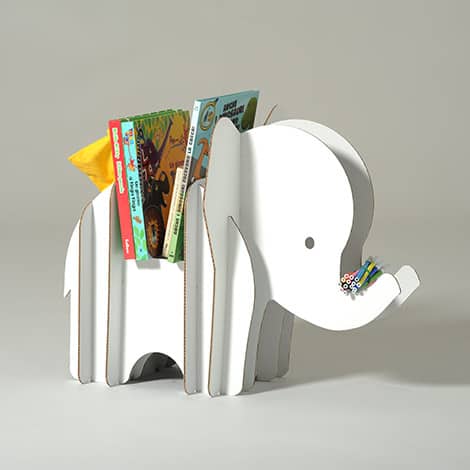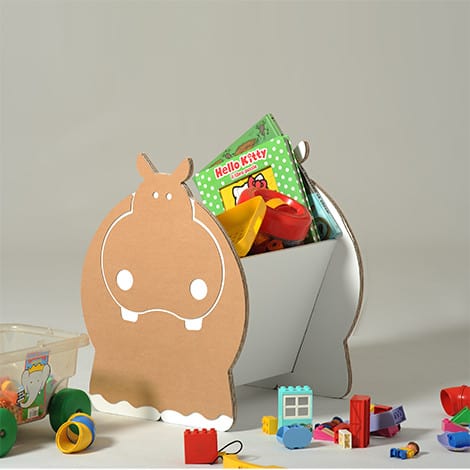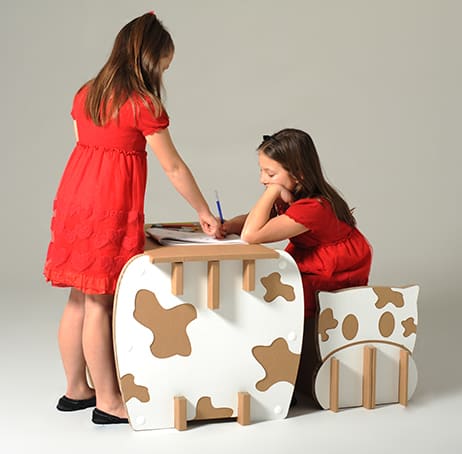 Or you may just want to stick to their simple Line collection if you're more into the contemporary without the cute.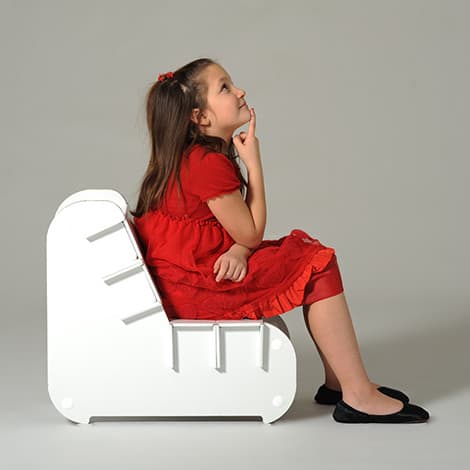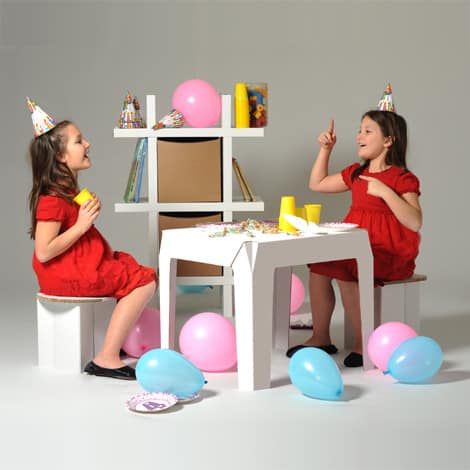 Visit Eco & You's website for more information.
(All images via Eco & You)