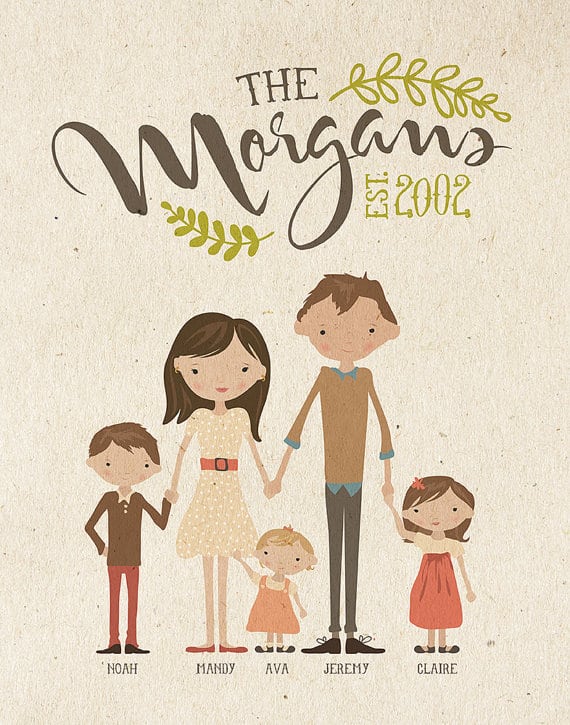 Wouldn't it be nice if someone could illustrate your family portrait? The thought seems involved and expensive. But these days, we've got digital advances on our side.
Inklane Design makes it possible to capture your family in a whimsical, custom illustration in a way that won't break the bank. Founded by Elaine K., a graphic designer and wife to a Marine, Inklane Design offers custom digitally drawings of your family (including furry members) from anywhere to 2-12 members.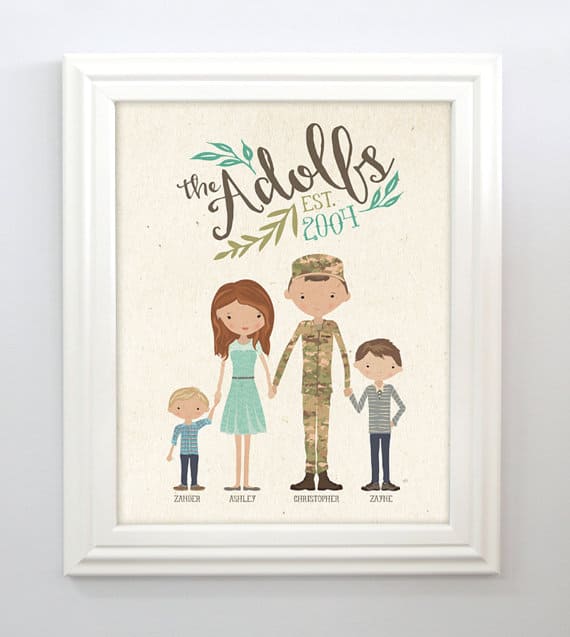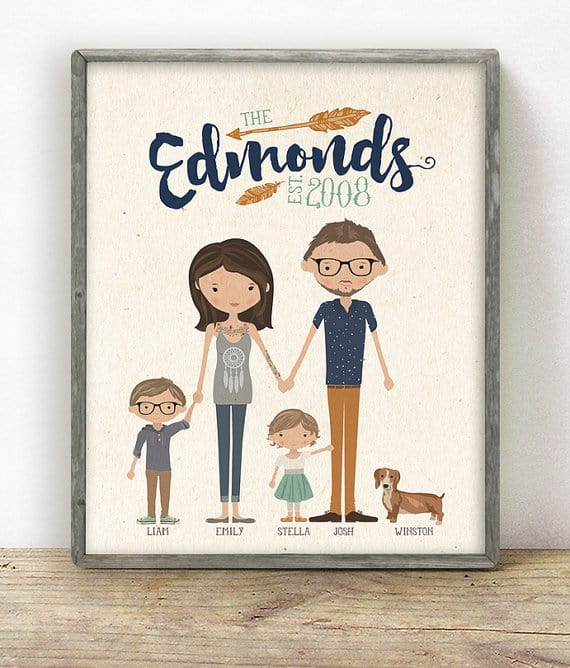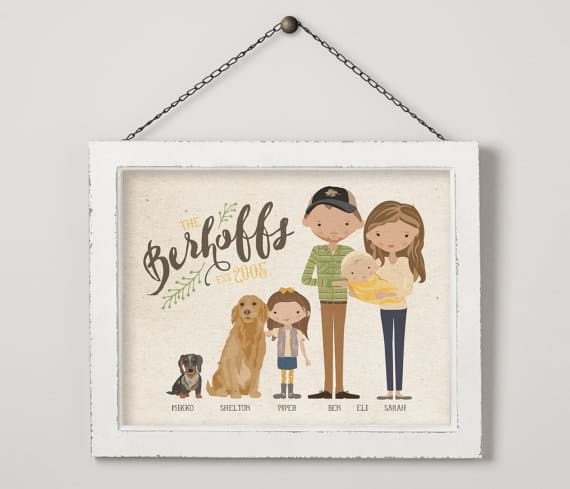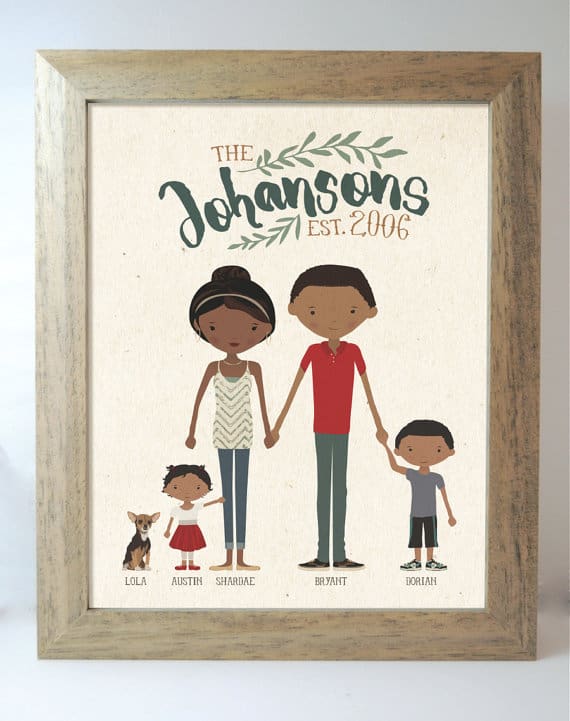 Two size options are offered (8″ x 10″ or 11″ x 14″) as a digital file you can then print at home or take your favorite printer; or there's the additional option for Inklane Design to print it for you.
Each order captures personalized details such as name, established date, with photos you can attach to render as realistic of an image as possible.
Head over to Inklande Design's Etsy store to view more examples and find out more.
(All images via Inklane Design)