These pink waffles with Valentine sprinkles are a fun and easy way to surprise your kids on this lovestruck holiday. You can make them from scratch or from a mix like we did to keep them extra simple.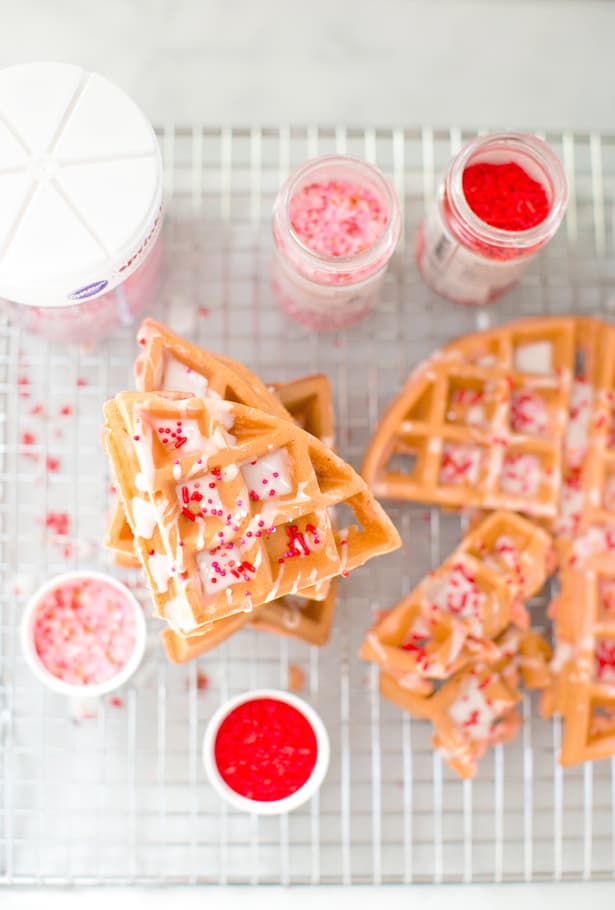 Pink Valentine Waffles – Ingredients:
– Your favorite waffle mix or recipe
– Valentine sprinkles like red jimmies and pink and red sparkling sugar
– Red food coloring
Easy Icing:
– 2/3 cup of powdered sugar
– 1 Tbsp milk
*You'll also need a waffle maker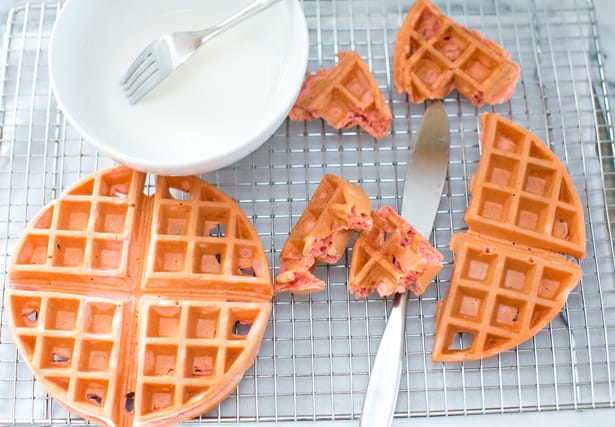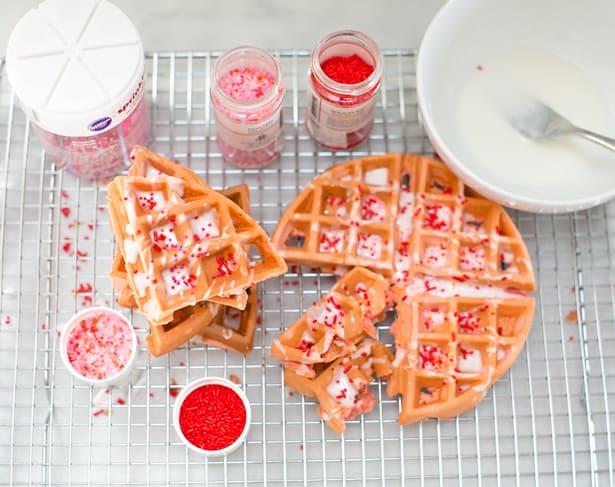 Instructions:
1. Preheat your waffle maker. Prepare your waffle mix. Add food coloring until you get a nice deep pink color. Bake your waffles according to your waffle maker instructions. Allow waffles to cool.
2. Whisk powdered sugar with milk. If it's too stiff, add a bit more milk, one teaspoon at a time. If it's too liquid-y, add more powdered sugar. Drizzle over waffles with a fork and add your sprinkles.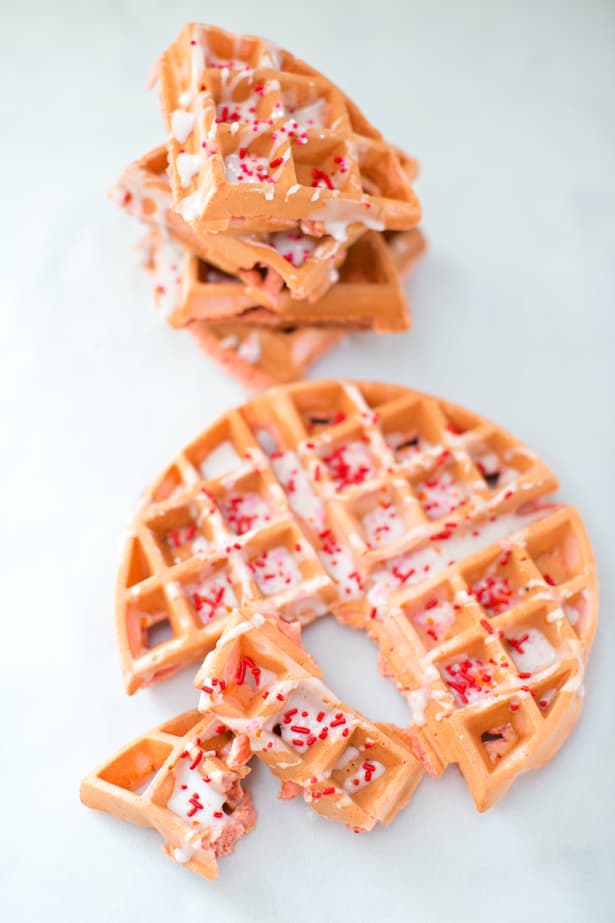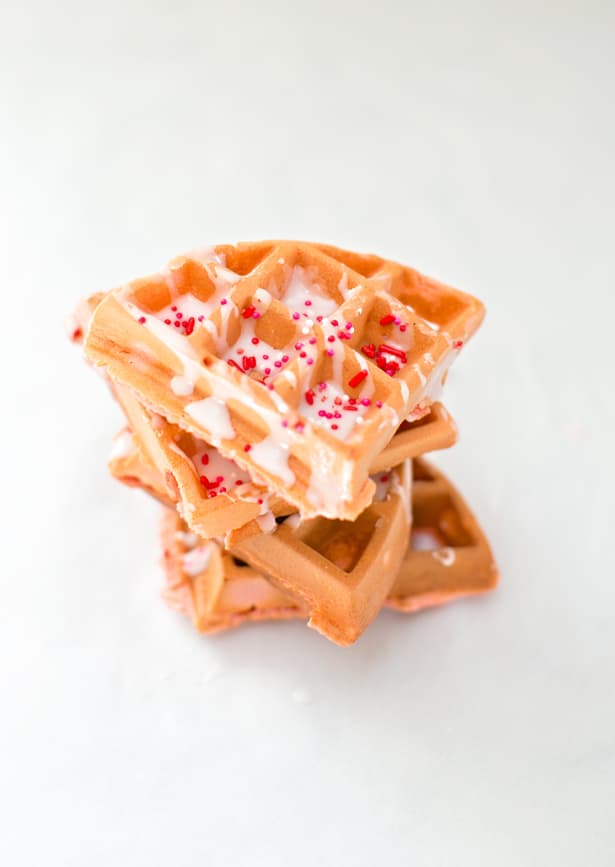 These waffles are so festive for a Valentine's Day brunch or dessert for the kids. Once you bite into them, the pink really peeks through. They make a sweet Valentine treat that's not overly sugary. Definitely healthier than serving cake or cupcakes!
What are your favorite Valentine breakfast ideas? Take a look at more fun Valentine recipes here!