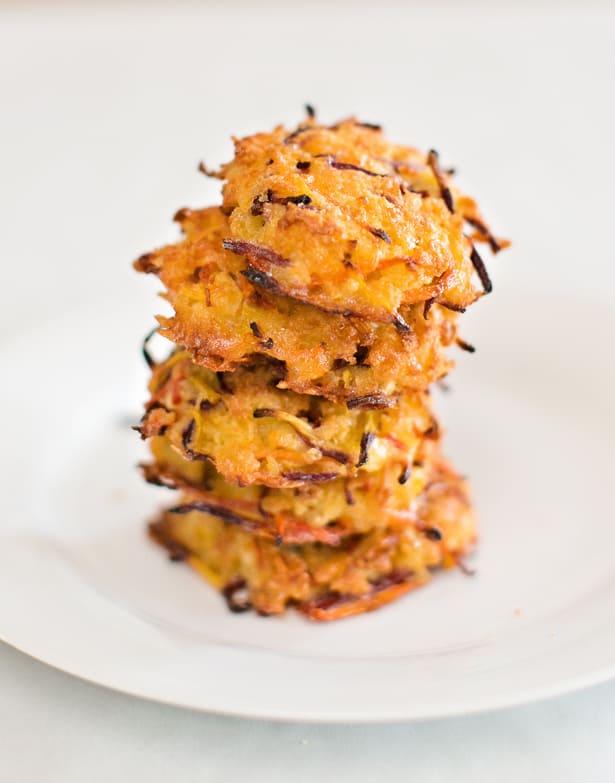 These delicious panko carrot cheddar patties are a delicious snack or side and so easy to make. Plus, they're a fun way to get kids involved in the kitchen. See how below in our next Cooking with Kids recipe!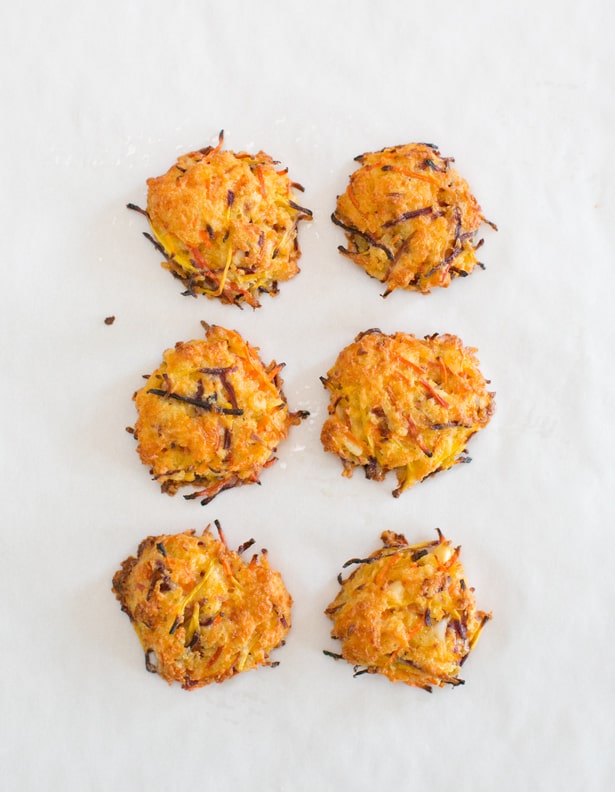 Panko Carrot Cheddar Patties – Ingredients:
(makes 8 patties)
– 2 cups shredded carrots (we used multi-colored shredded carrots for extra color, but you can use plain orange carrots)
– 1 Cup cheddar cheese
– 1 Cup panko bread crumbs
– 2 Tbsp olive oil
– 2 Tbps chopped garlic
– 1/2 Tsp kosher salt
– 2 Eggs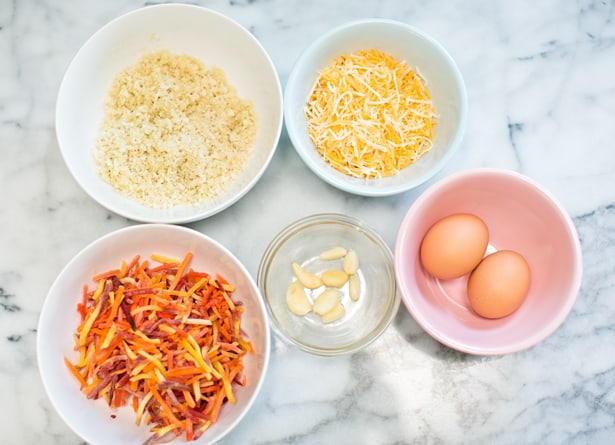 Instructions:
Step 1. Add all the ingredients in a bowl and mix well.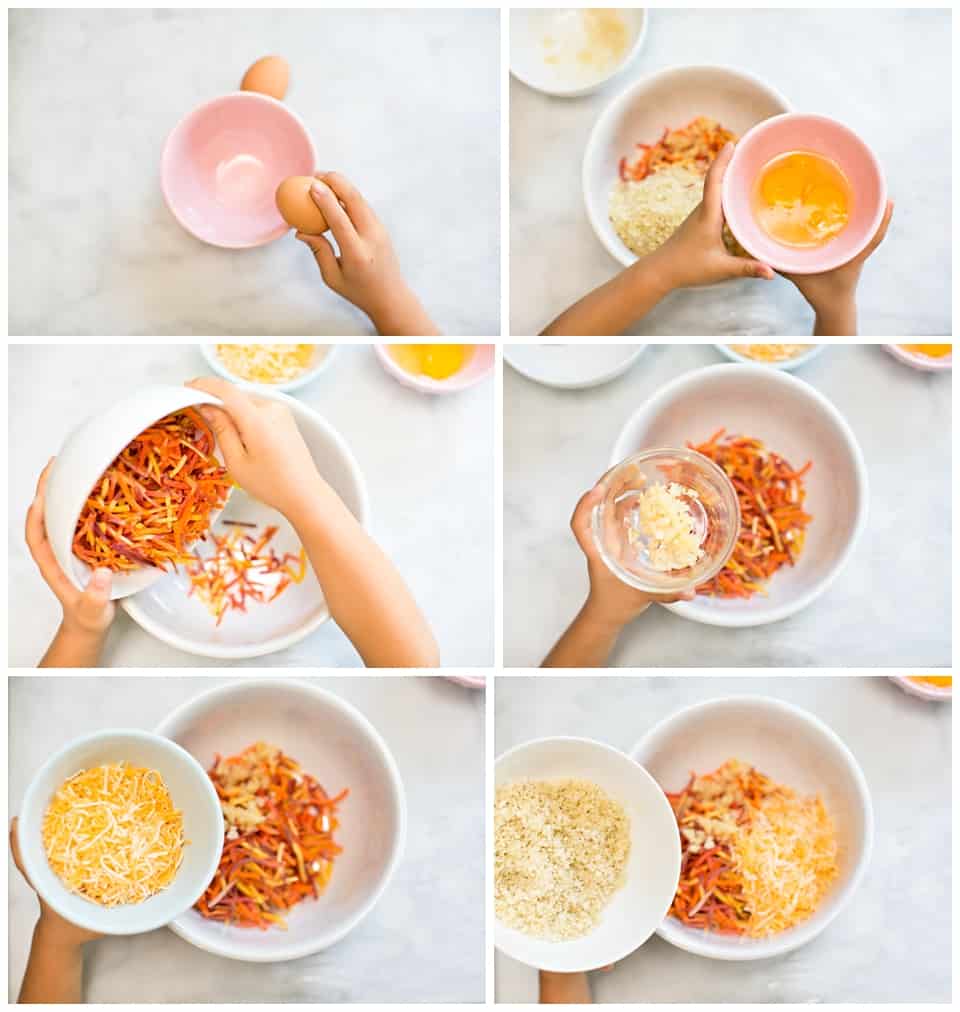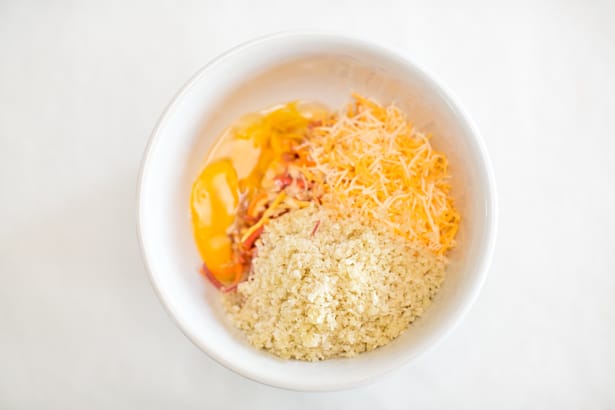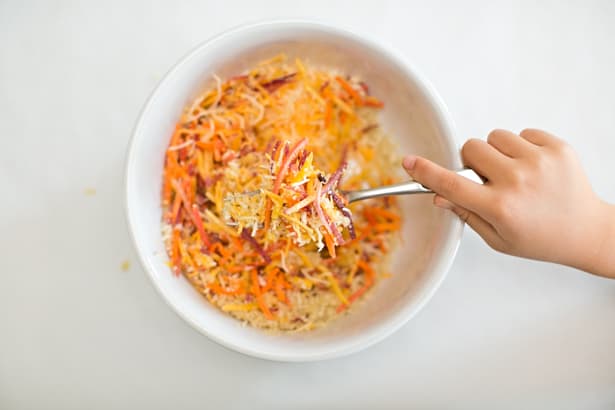 Step 2. Portion 1/4 cup of the mixture into patties with your hands and place on a parchment lined baking pan.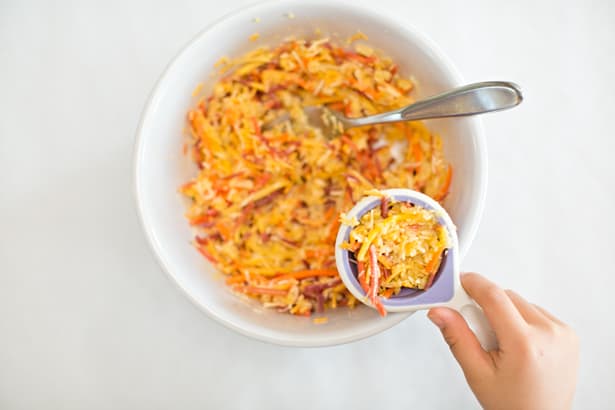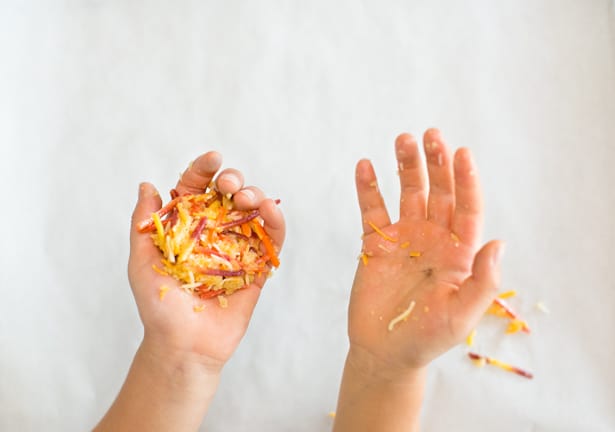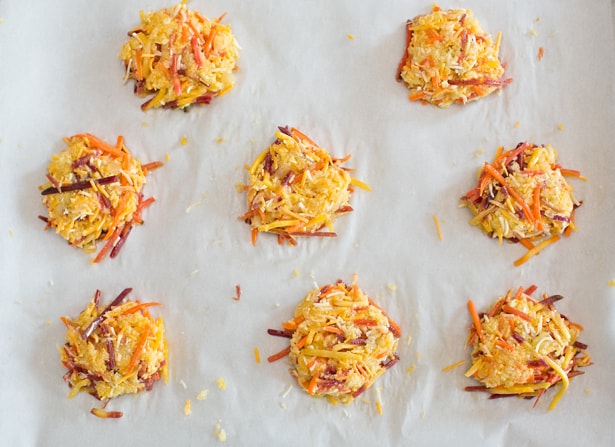 Step 3. Bake in a preheated 425 degree oven for about 20 minutes or until the patties are crispy brown.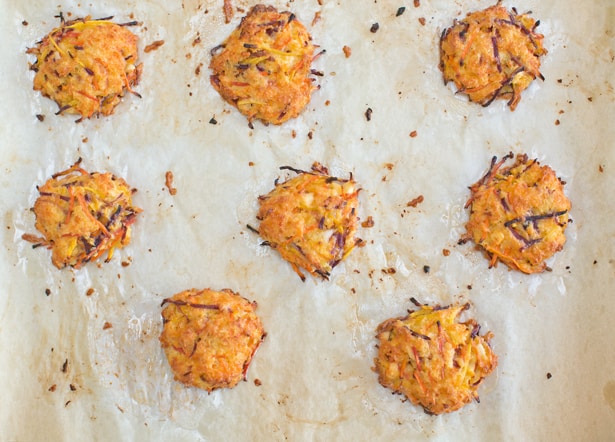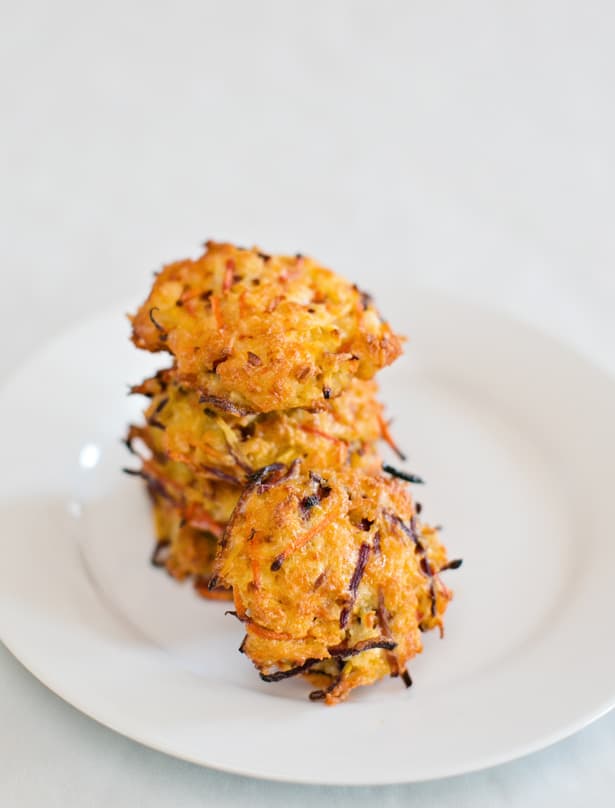 These patties are our new favorite snack, so easy to whip up and and a great way to get the kids to eat their carrots! The kids love the cheese and the garlic brings out a nice savory flavor, balancing the sweetness of the carrots.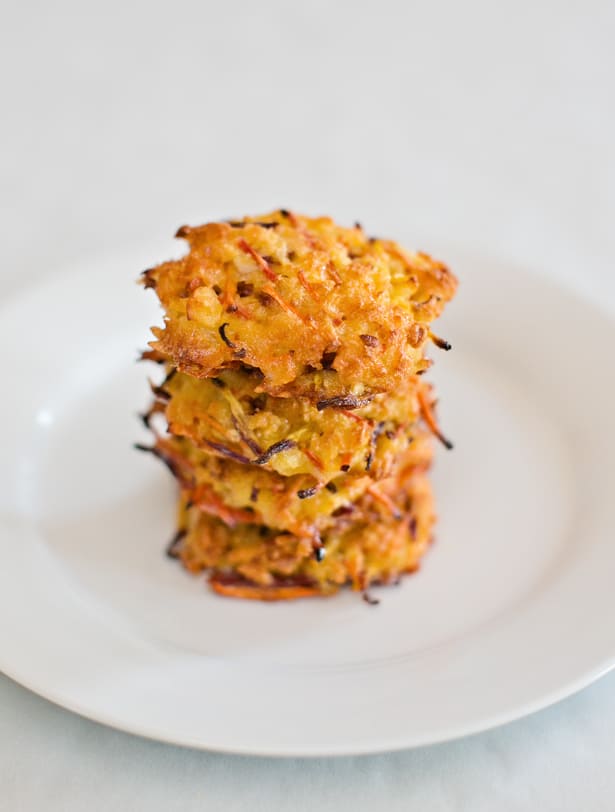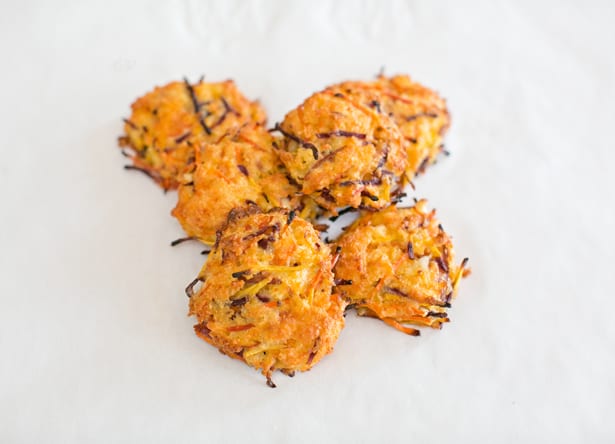 What are your favorite ways to get the kids to eat their carrots?
Check out more kid-friendly eats here and follow along our Cooking With Kids series!