If you're drawn to bold and modern prints, you'll love these contemporary knits for baby from Yarning Made. A refreshing change from frilly, cutesy or pastel prints often seen see in nursery decor, Yarning Made's monochromatic blankets are striking, yet cuddly and warm at the same time.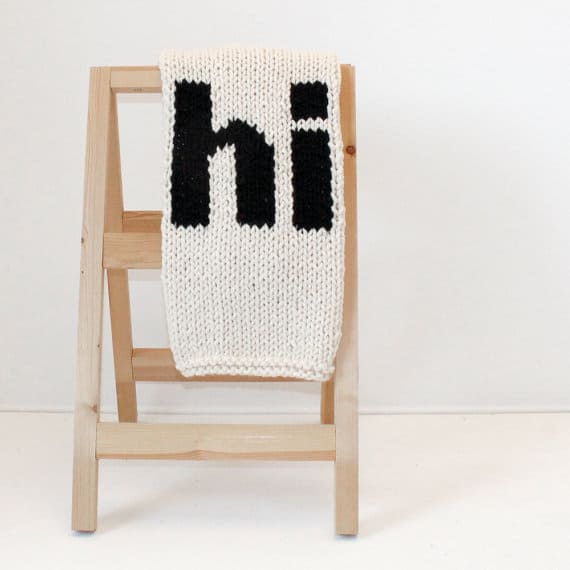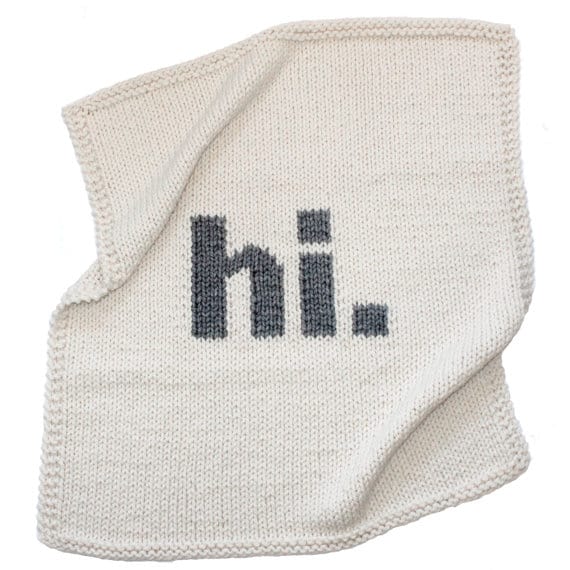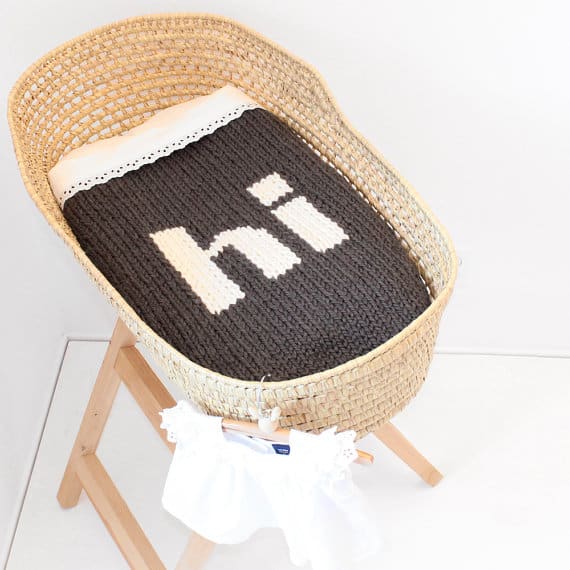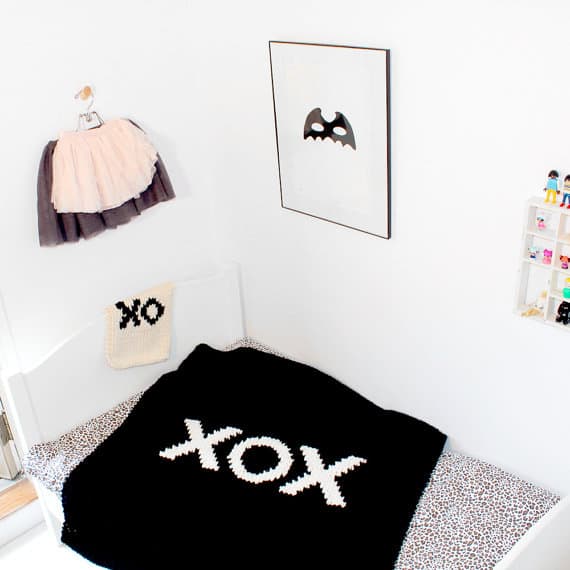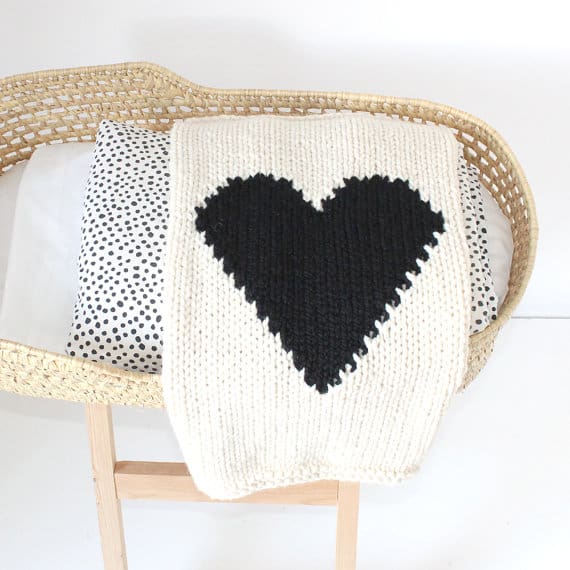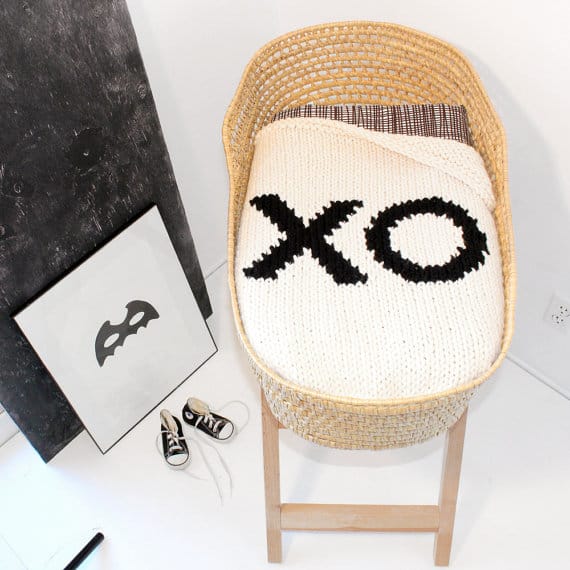 Handmade by designer Sandra van Katwijk, based in Victoria BC, the collection consists of soft, non-scratchy, hand-knit wool and acrylic blankets. Their signature "HI" blanket are a cheeky welcoming of baby to the world. They also offer simple heart and XO designs in neutral colors that would complement many room designs. Blankets are amply sized at 26″ x 26″.
Head over to YarningMade's shop to view the full collection.