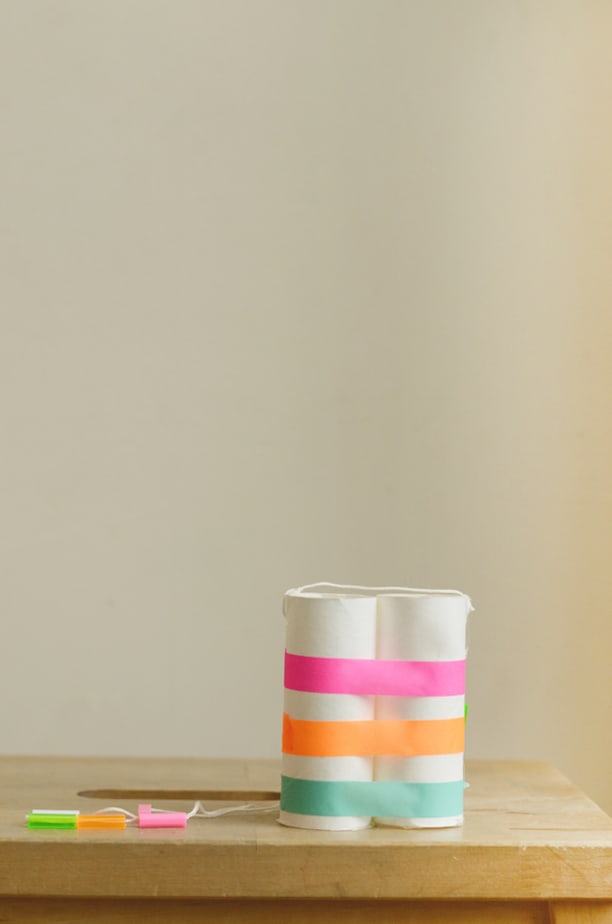 Why wait for rainbows, when you can make your own, with everything you probably need right at home.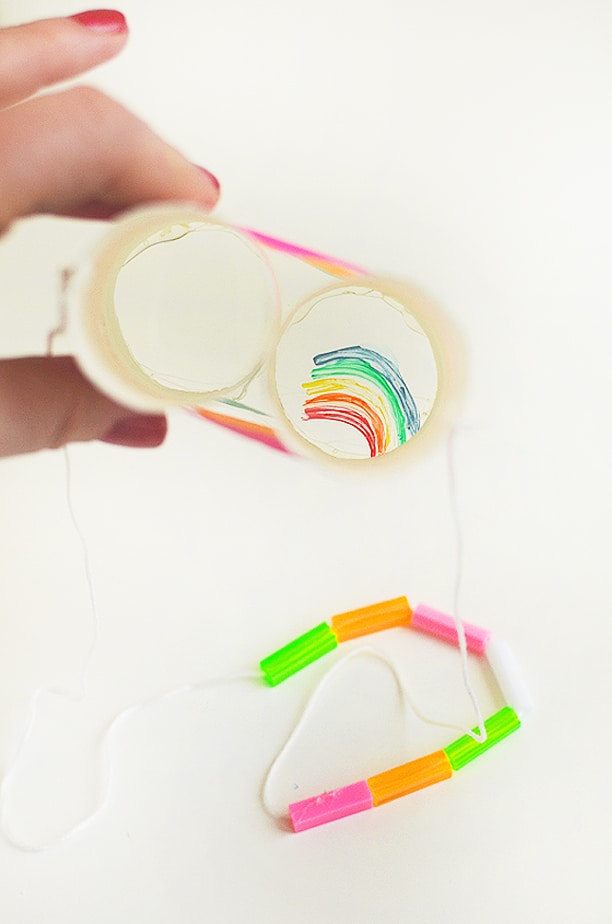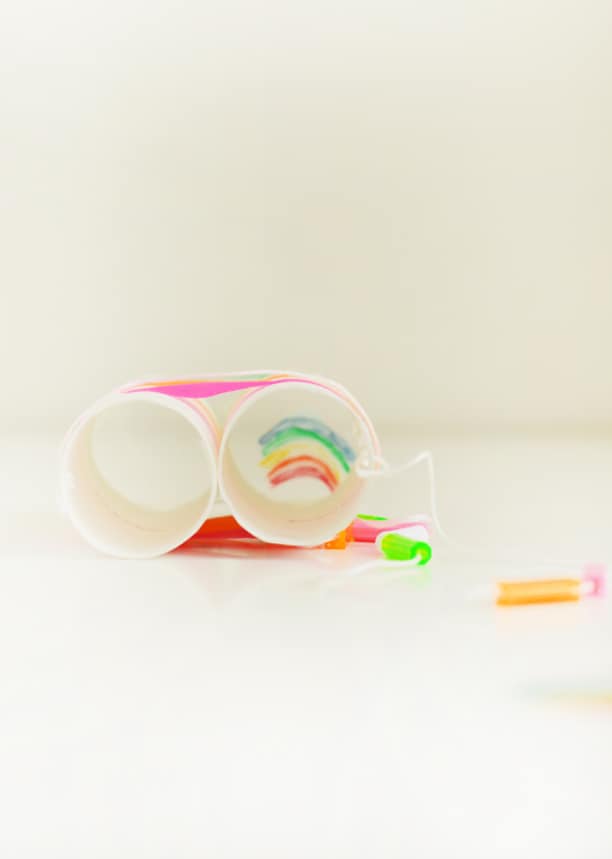 Seeing a rainbow always stops me mid-sentence. In fact, seeing a rainbow stops everyone in our household, mid-sentence.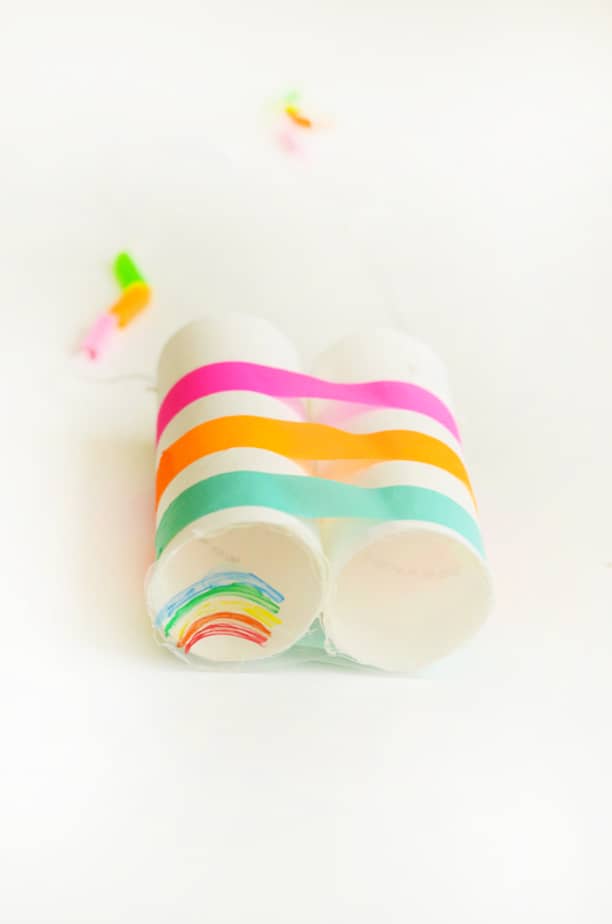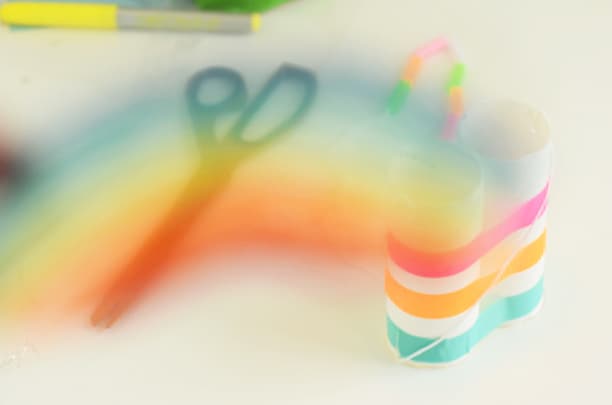 Do you feel the same? There's something so unexplainably beautiful and magical about rainbows. This had me thinking: couldn't there be a way to make our own rainbows? I found a super, simple way to create our own: Make Rainbow Binoculars, with us, today!
Let's gather supplies: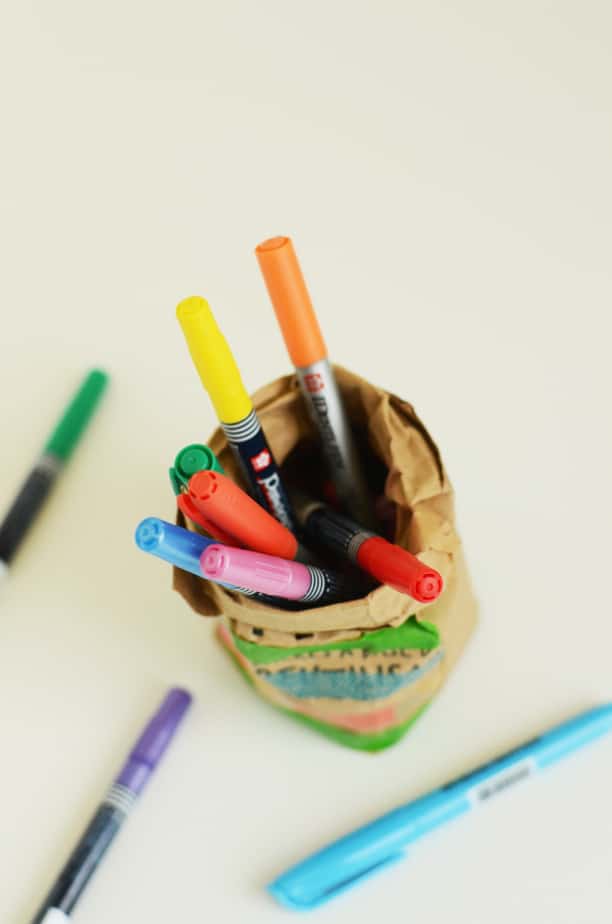 Supplies:
– 2 Toilet Paper Rolls
– Washi and/or Duct Tape
– Ribbon
– Transparency Paper (available at an Office Supply Store)
– Permanent, Transparent, Markers
– Scissors
– Glue Gun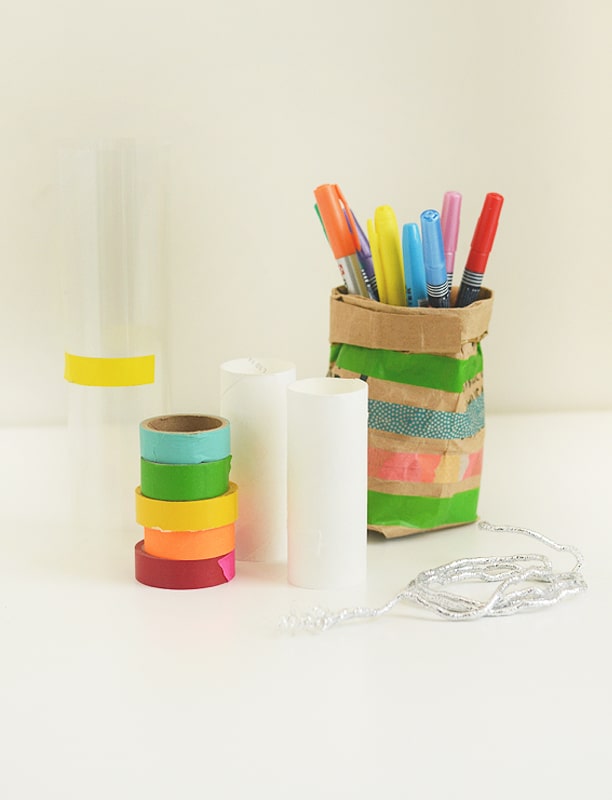 To Make:
Start by decorating the paper rolls.
You can color or cover the paper rolls with washi or duct tape, as you'd like. To make one like we're sharing here, we left our tubes whites and moved to the next step: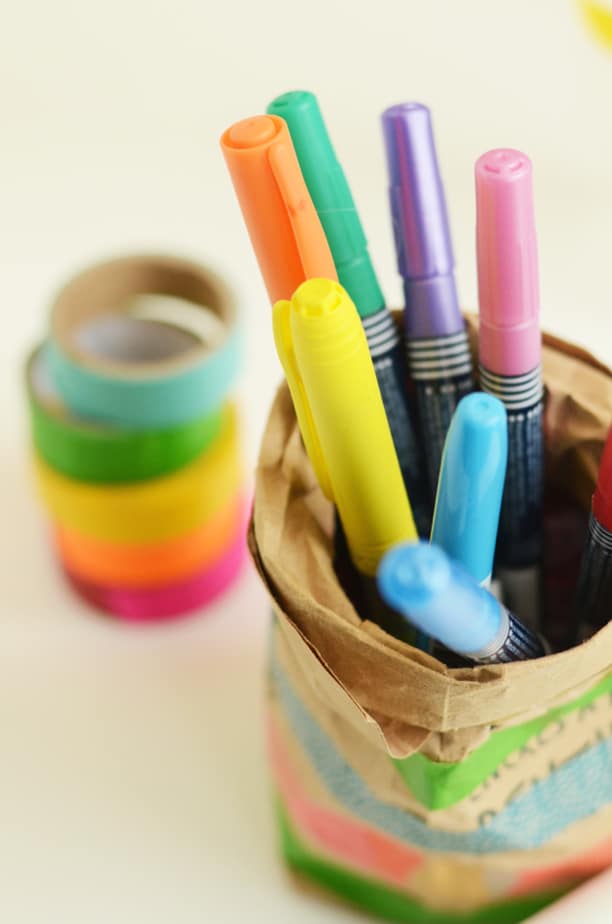 Place paper rolls side by side on top of the Transparency Paper and make a tracing of the ends of the rolls. Set aside.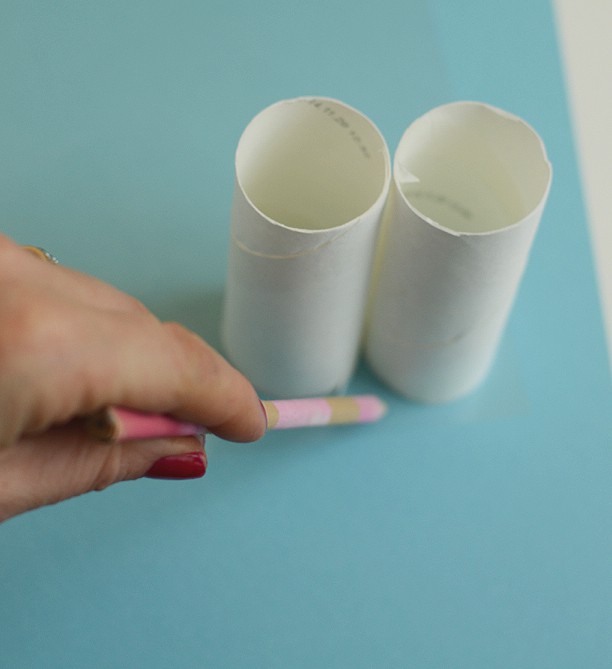 Bind the paper rolls together with washi tape.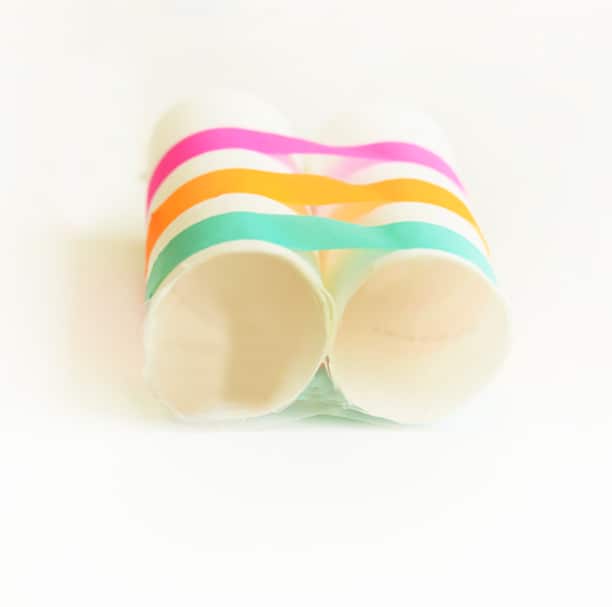 Draw a rainbow pattern on the transparency paper.
In this example, we're sharing a small arched rainbow, but, it's really fun to experiment. Using the colors of the rainbow (Blue, Green, Yellow, Orange, Red) draw a rainbow in any size or many rainbows.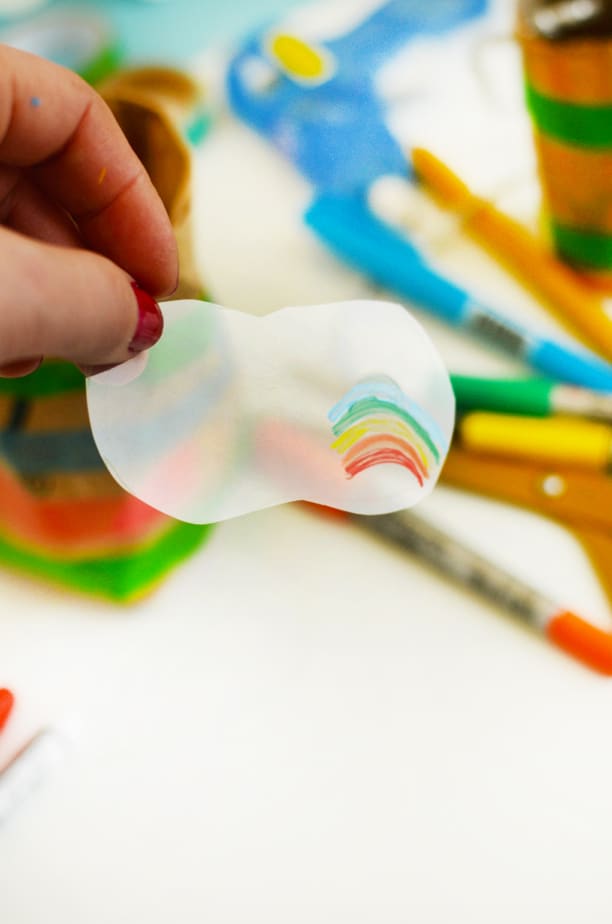 With the point of your scissors, punch a hole on each side of the binoculars.
Thread the ribbon through the holes and knot.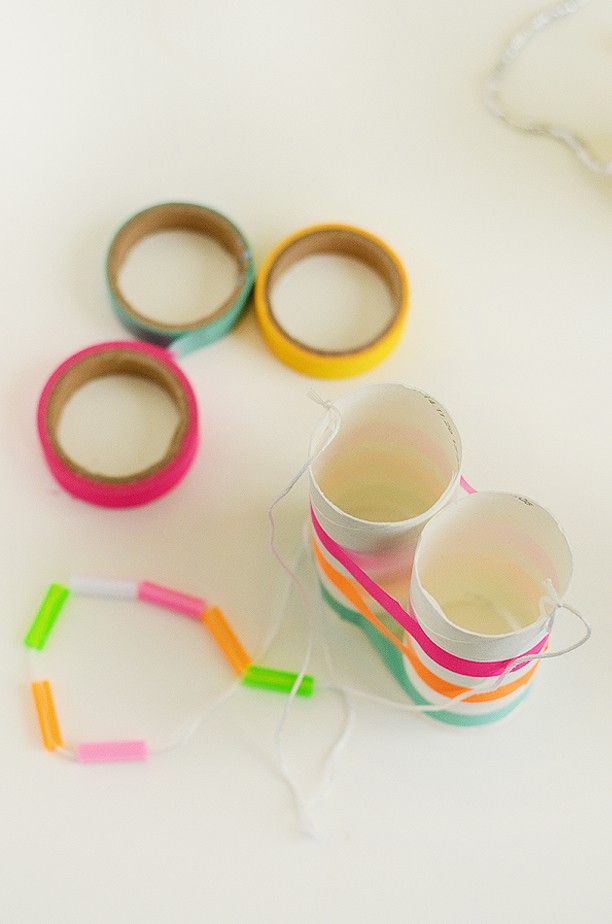 Optional, we added a few beads to our ribbon.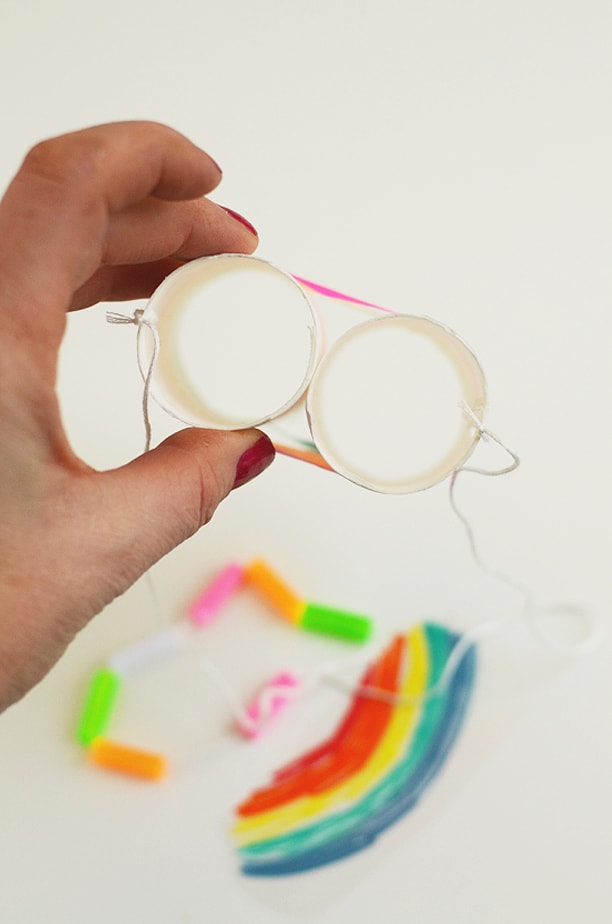 Now, on the "rainbow looking glass" end of the binoculars. Dot glue around the rim. Press the lens into place.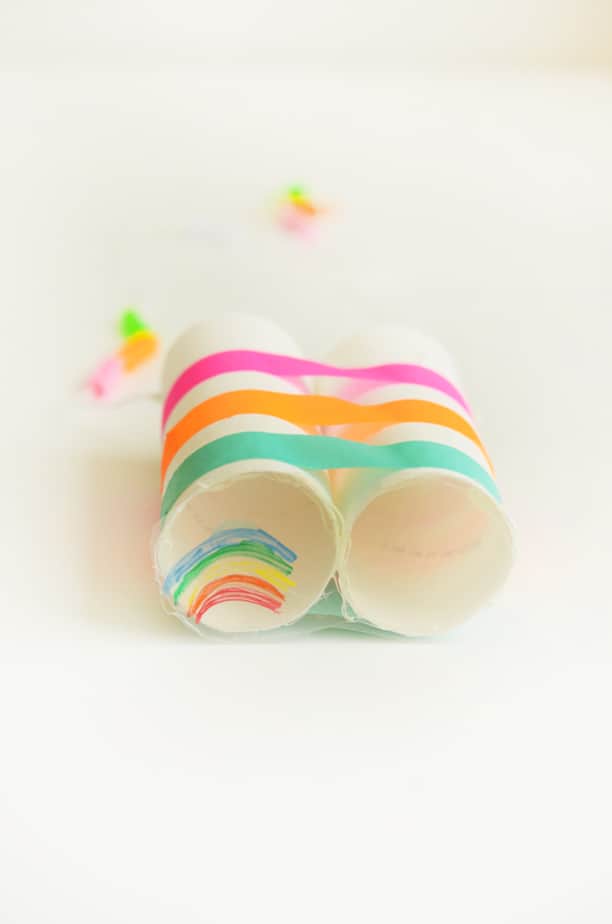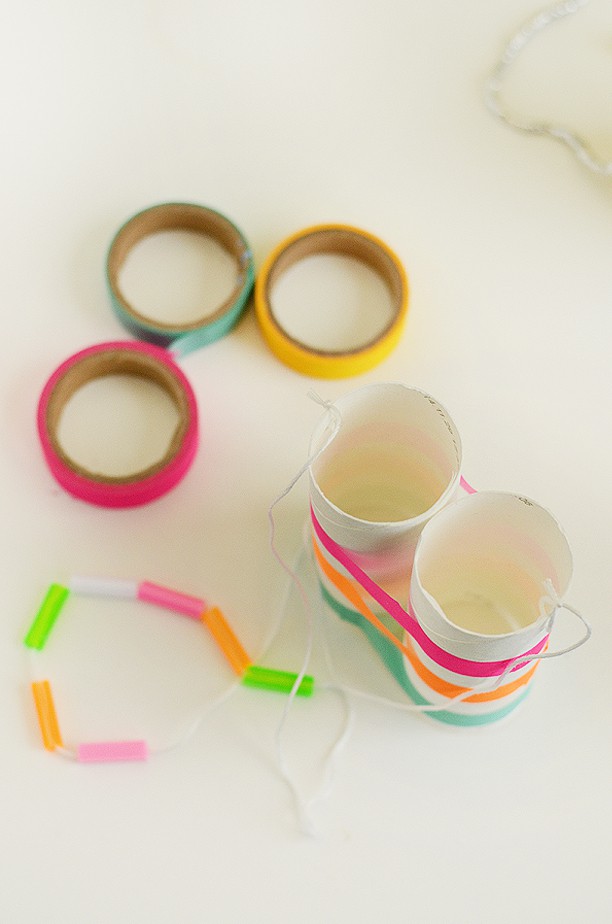 Once, dry, your Rainbow Binoculars are ready to use! It's time to go Rainbow Hunting and to enjoy your binoculars.
Enjoy your rainbow view!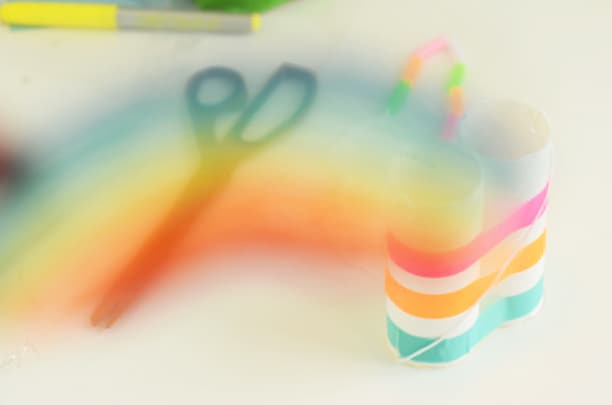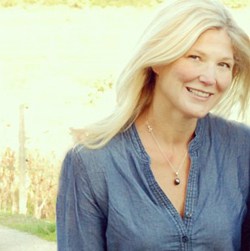 Gina is a designer and illustrator who lives in Sweden with her husband and 3 kids between the city and the sea. She is passionate about kids and creating and thrives off of creating hands-on projects with them, exploring every corner of imagination; sharing them on her blog, Willowday. While many people imagine that her name is "Willow," her willow life actually began on the day that she married and took her husband's Swedish last name, which sounds like the Swedish word for "willow." You can follow Gina on Pinterest, Facebook, and Instagram.