Give your pumpkin decorating a futuristic twist this year by making these cute and quirky Halloween robot pumpkins. Kids will have fun decorating them with bolts and nuts and making fun robot characters out of mini pumpkins and gourds!
P.S.Take a look here for tons more Halloween ideas for kids!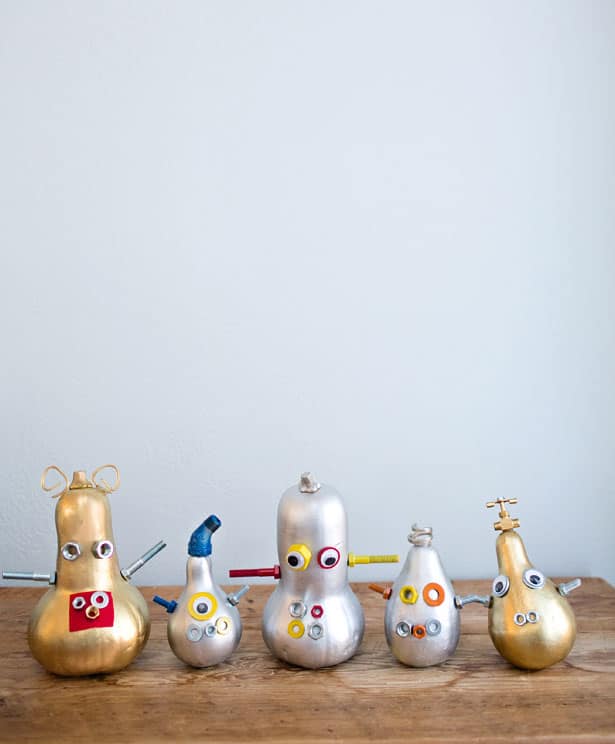 Robot Pumpkins and Gourds – Materials:
– Mini pumpkins, gourds, butternut squash
– Metallic gold and silver spray paint for the robot color – also a variety of colored spray paints or regular paint if you want colored bolts and nuts
– Variety of hex nuts, bolts and screws, felt scraps, googly eyes, wire (use what you have on hand, recycled bottle tops are great too)
– Hot glue gun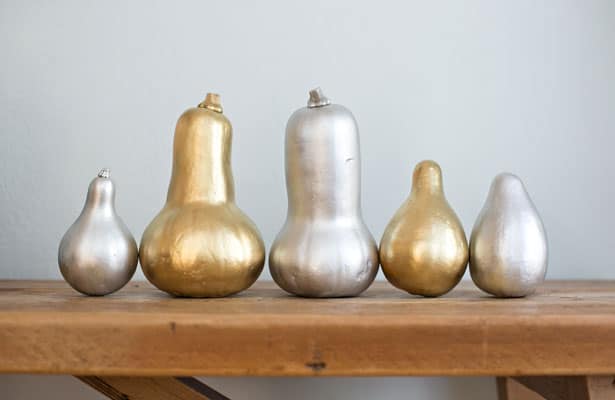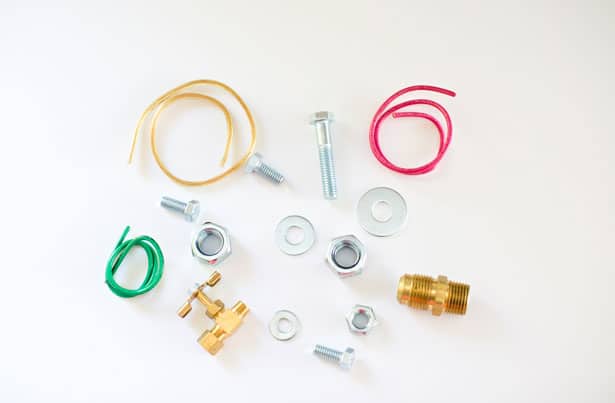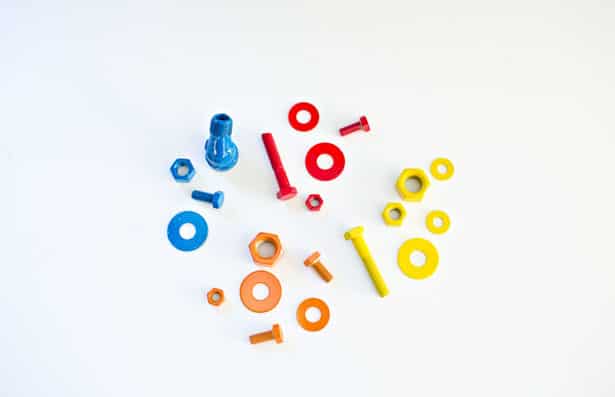 Steps:
1. Spray paint your pumpkins and gourds. Allow to dry completely.
2. Spray paint your nuts and bolts if you'd like them to be colored.
3. Get your kids in on the design process and figure out what each robot will look like.
4. Once you have an idea in mind, use your hot glue gun to apply the parts.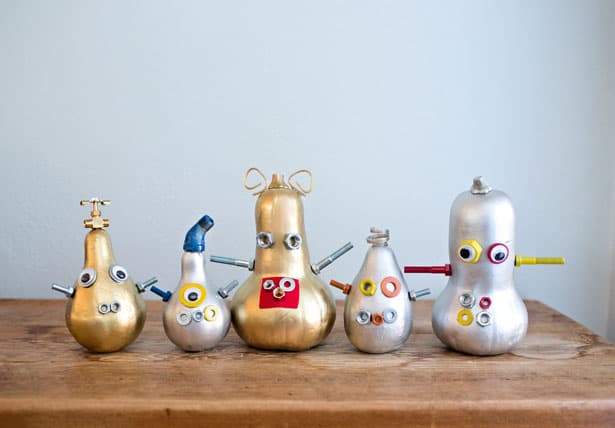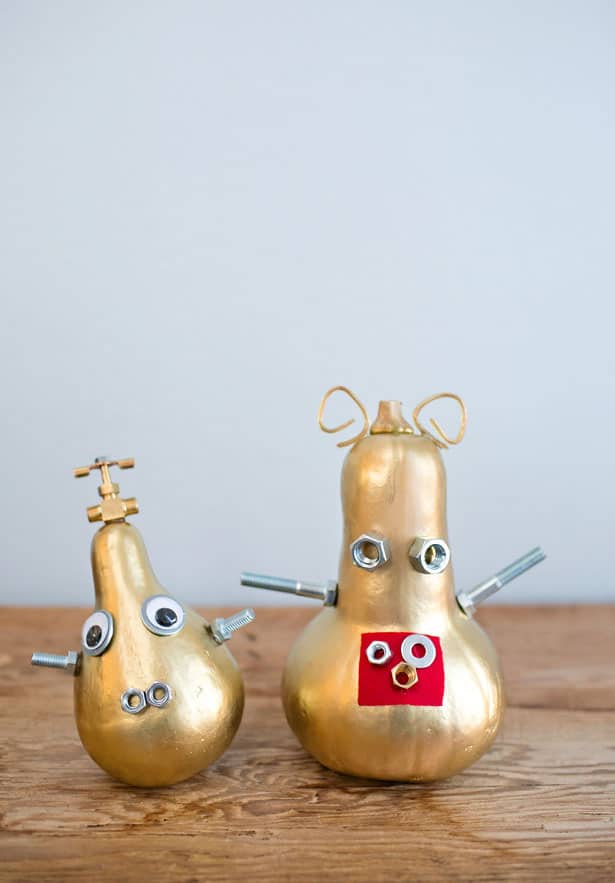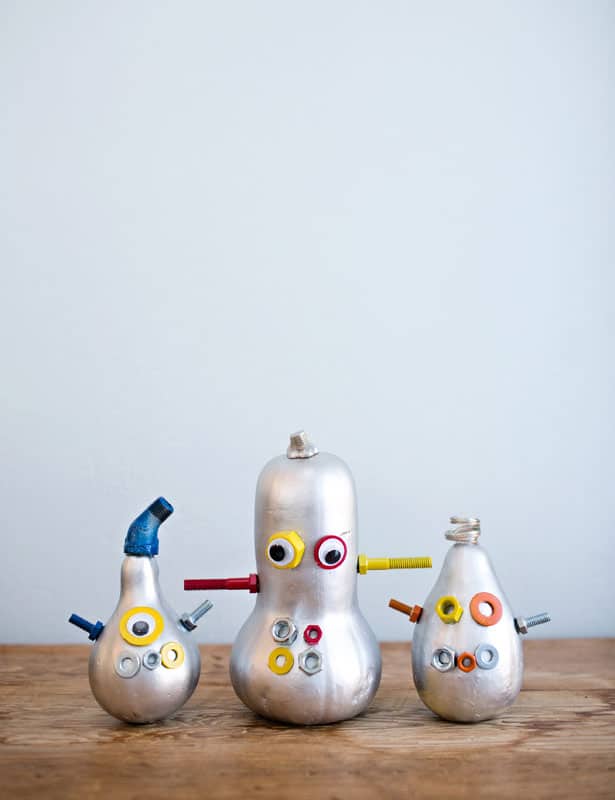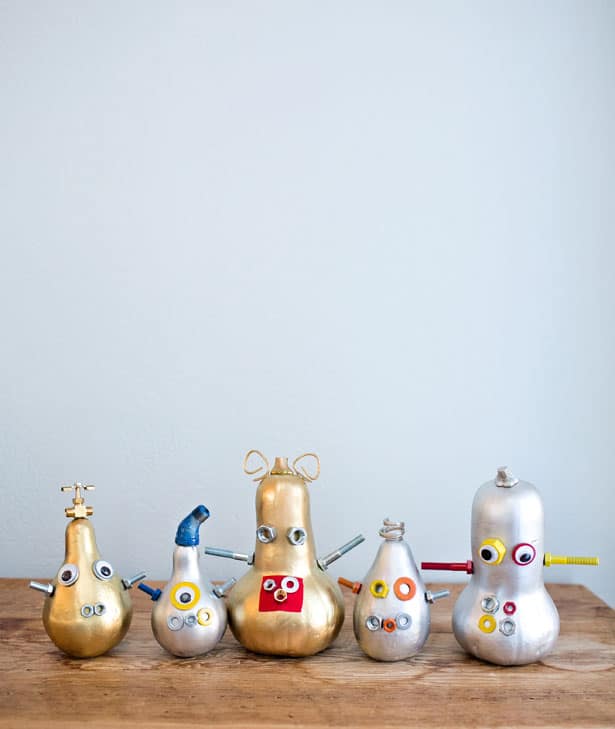 These cute robot pumpkins are so much fun. I love how each has its own funny little personality. The kids had a great time figuring out what pieces should go on each. It's a fun and creative way to celebrate Halloween!
How are you decorating your pumpkins this year? For more pumpkin decorating ideas, take a look at these colorful ones or these simple no carve ideas!