It's inevitable that tablets become part of our children's exploration of play and learning in today's digital age. So it's great to see innovation from companies like
Tiggly
which use physical objects along with apps to create a more dynamic approach for kids to learn. I first learnd about Tiggly when my children (age 3 and 5) reviewed their popular
Tiggly Shapes,
a physical shapes and learning app. I could see firsthand the positive interaction and fun my kids had so of course, jumped at the chance to check out Tiggly's latest product,
Tiggly Counts
.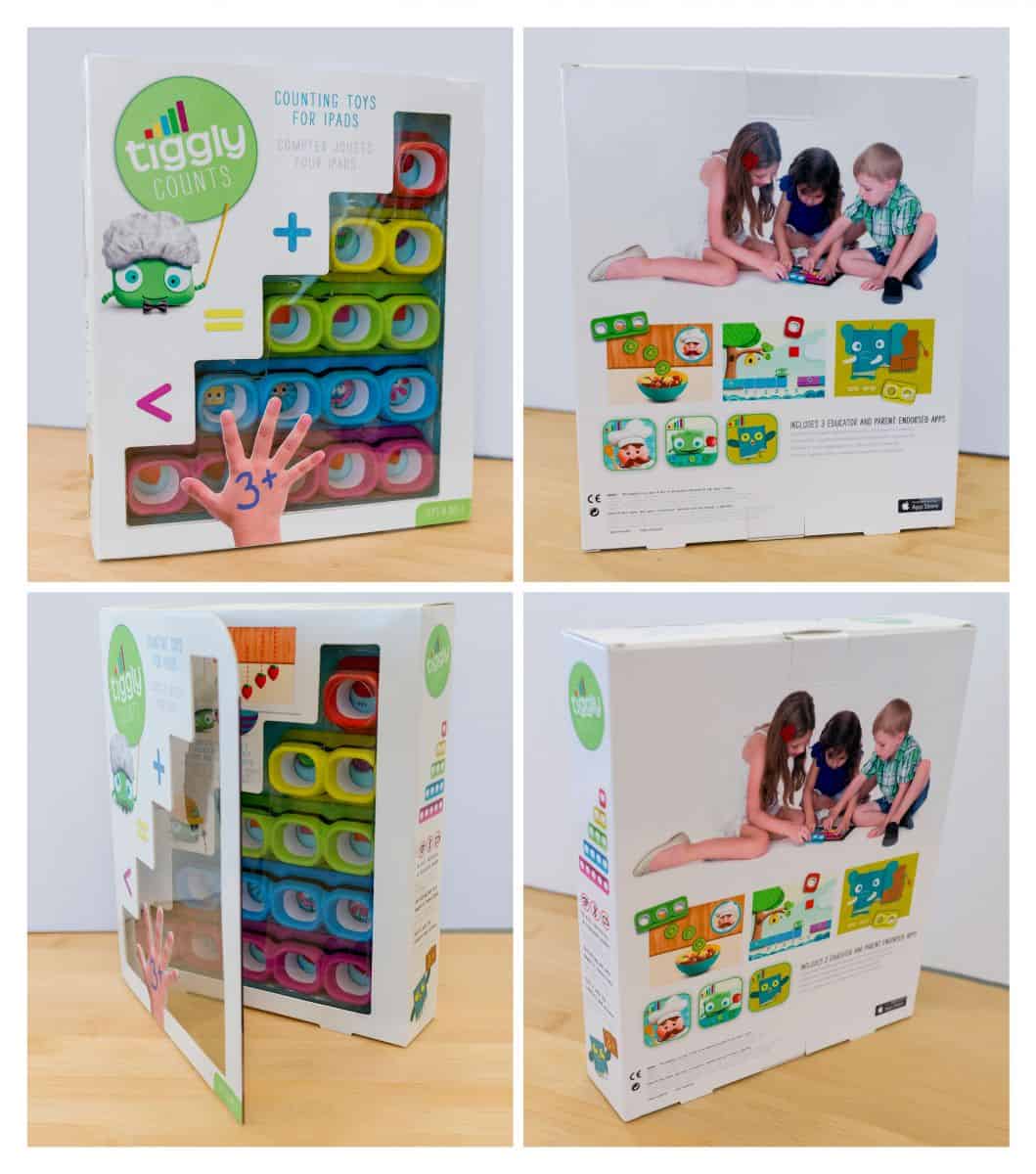 (Photo credit: Tiggly)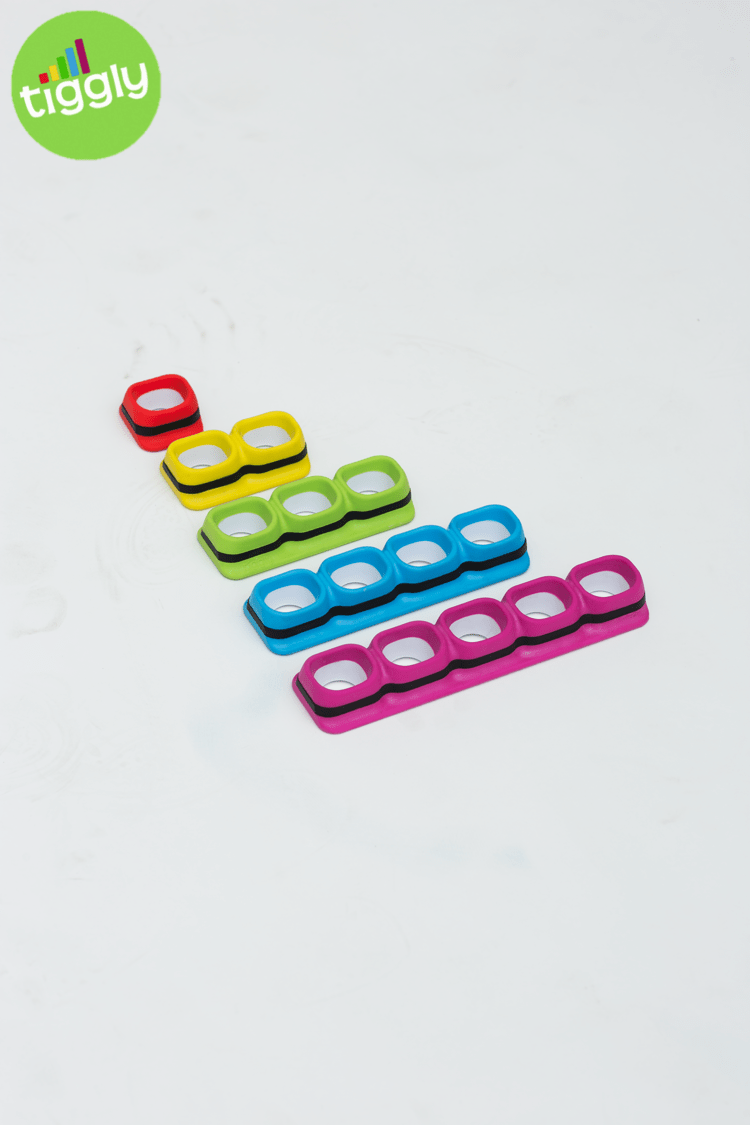 (Photo credit: Tiggly)
Tiggly Counts come in five bright rods, inspired by the cuisenaire rods used in Montessori teachings. The rods interact with 3 new apps that are parent and educator approved for the iPad. The goal is to provide a fun way to learn numbers and counting.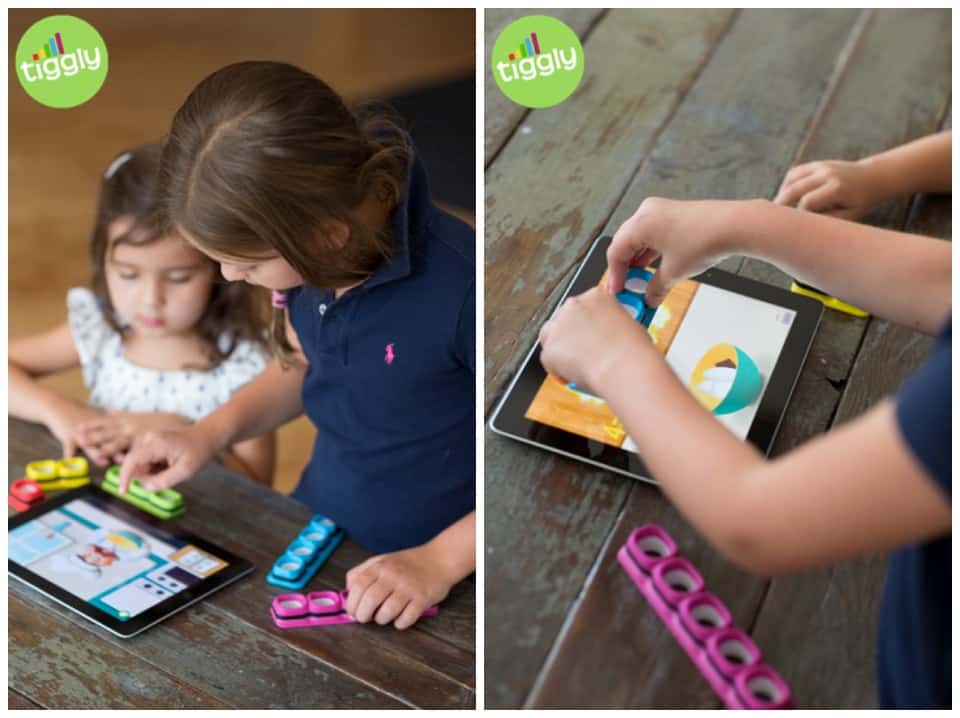 (photo credit: Tiggly)
My kids immediately got into the apps. They are easy and intuitive to understand, and appropriate for ages 3+.
The first of 3 apps they tried was Tiggly Cardtoons (shown below). This app lets kids unlock numbers which turn into whimsical cartoon shapes. The app counts along and prompts kids to drag circles into numbers.
(All images below by: hello, Wonderful)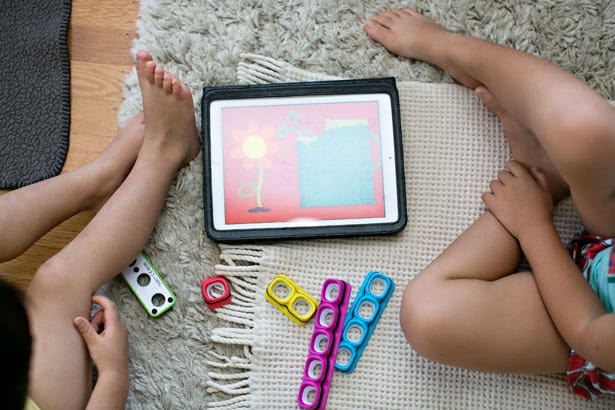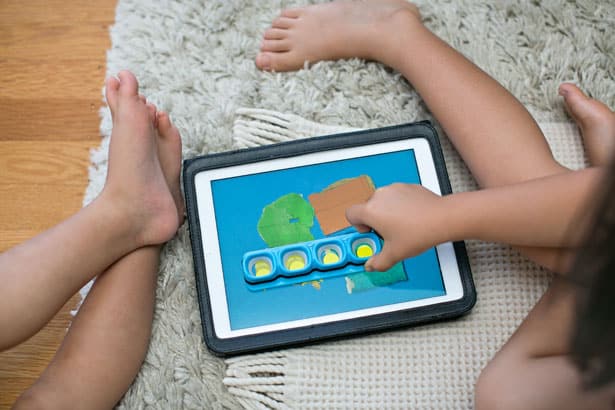 The second app is called Tiggly Addventure which, you guessed it, teaches kids about addition. The kids enjoyed the music and animation on this as they used their counting rods to help cute characters cross bridges to reach their destination.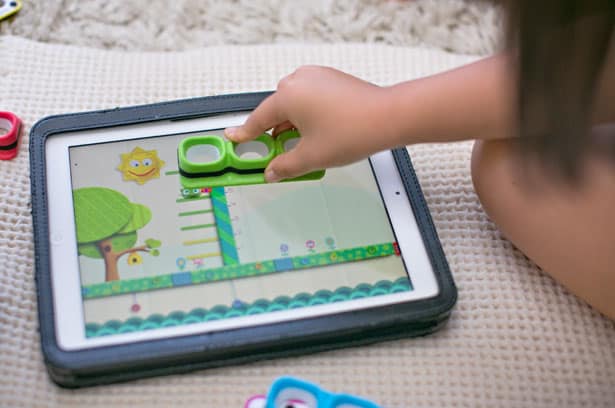 The third app, Tiggly Chef, was by far the kids' favorite. A funny accented and mustached chef guides kids into making all sorts of silly concoctions like "Sleepy Dragon Banana Crunch." The counting rods are used to create recipes along the way, with addition sprinkled in. For example, if they are asked to add 5 chocolate squares, they can use the 3 and 2 rods.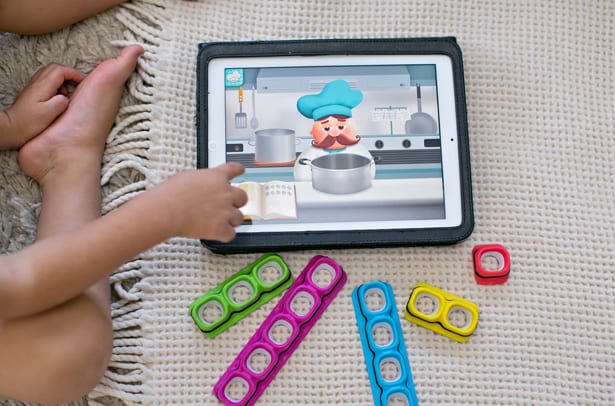 If you're looking for a unique and modern approach to supplement teaching your kid simple math and counting, Tiggly Counts is a fun and interactive option. It officially launches in stores Oct 21, but you can now pre-order a set and receive 25% off and free shipping until Oct 21.
{Disclaimer: I received a set of Tiggly Counts for review and no other compensation. All opinions expressed are my own.}