Here's a fun and silly Halloween skeleton costume you can make for the kids out of paper! Take a look at how easy this comes together in the instructions below.
P.S.Take a look here for tons more Halloween ideas for kids!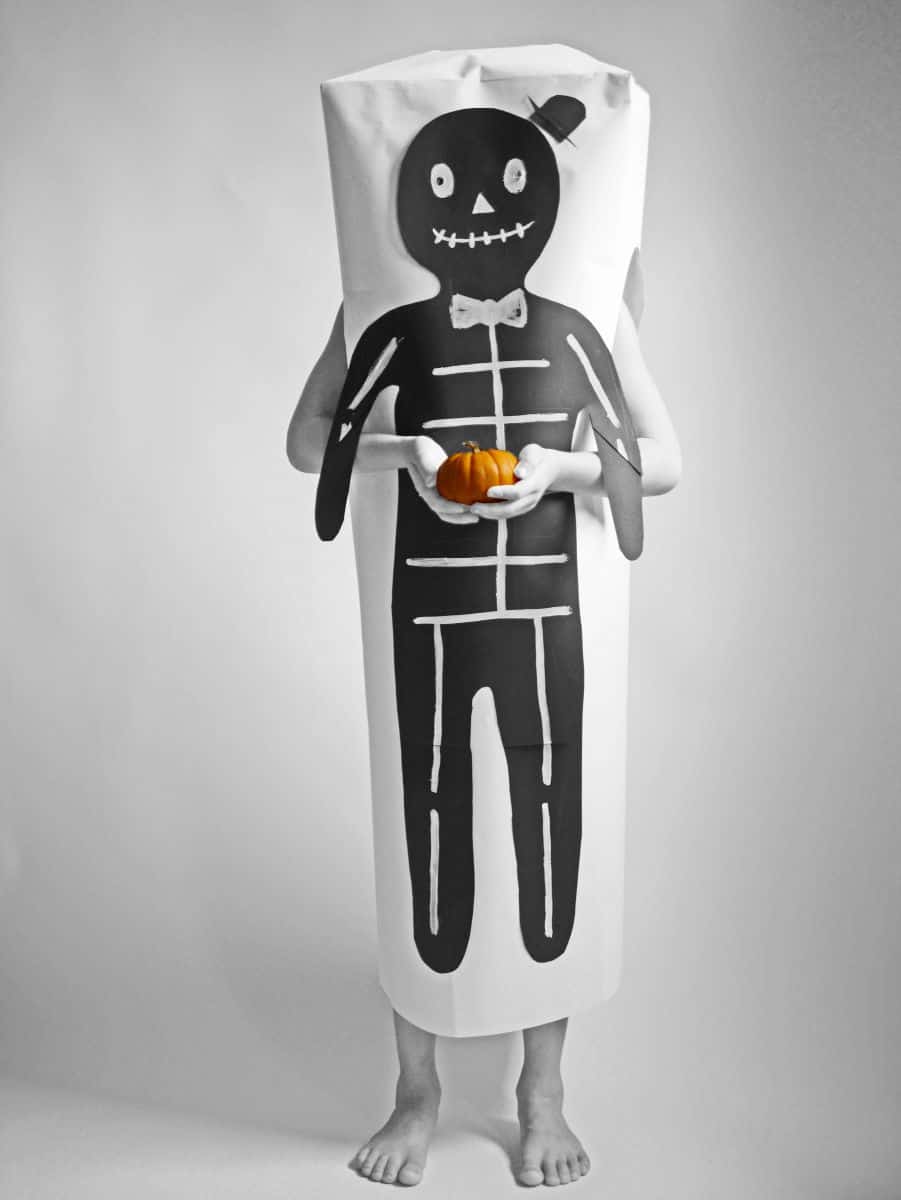 Easy DIY Halloween Paper Skeleton Costume – Materials
– kraft wrapping paper (like this)
– 1 or 2 sheets of black construction paper
– scissors
– glue stick
– white paint
– paint brush
Steps: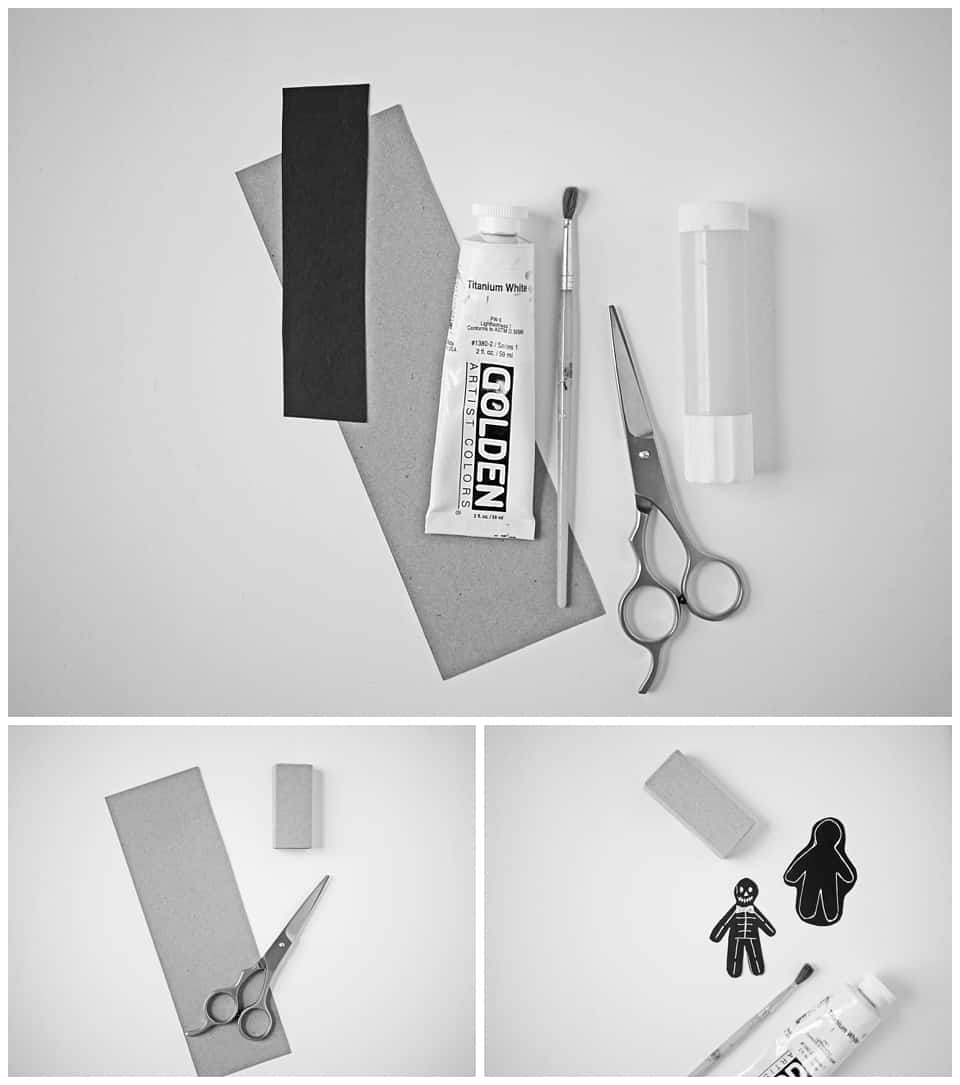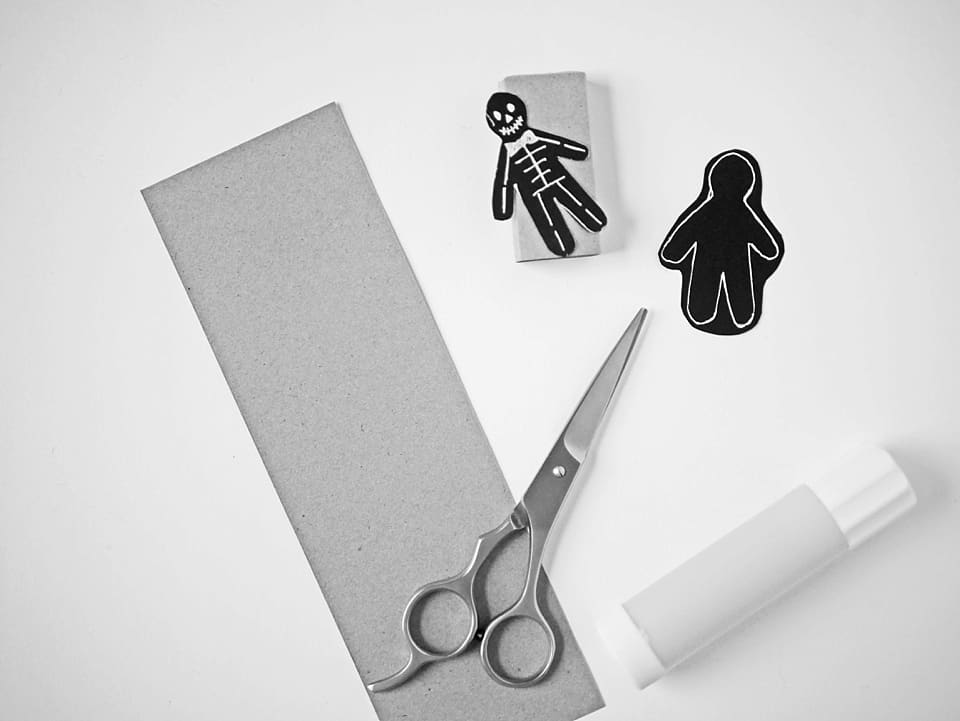 1. Sketch out your skeleton first as a mini version so you can get a sense of how it will look full-scale.
2. Make a giant paper bag with your wrapping paper. It is like wrapping a present! According to your little one cut 2 holes for the arms and 2 for the eyes.
3. Draw your skeleton on your black construction paper (it might take 2 if your child is on the taller side like mine) & cut. Don't forget to add small holes for the skeleton eyes too! You can also cut out a mouth if you're concerned about air, but the paper bag is light and airy and we didn't have any issues. Now you just have to paint which is the fun part.
4. Glue the skeleton on the paper bag and you are ready to go trick or treating!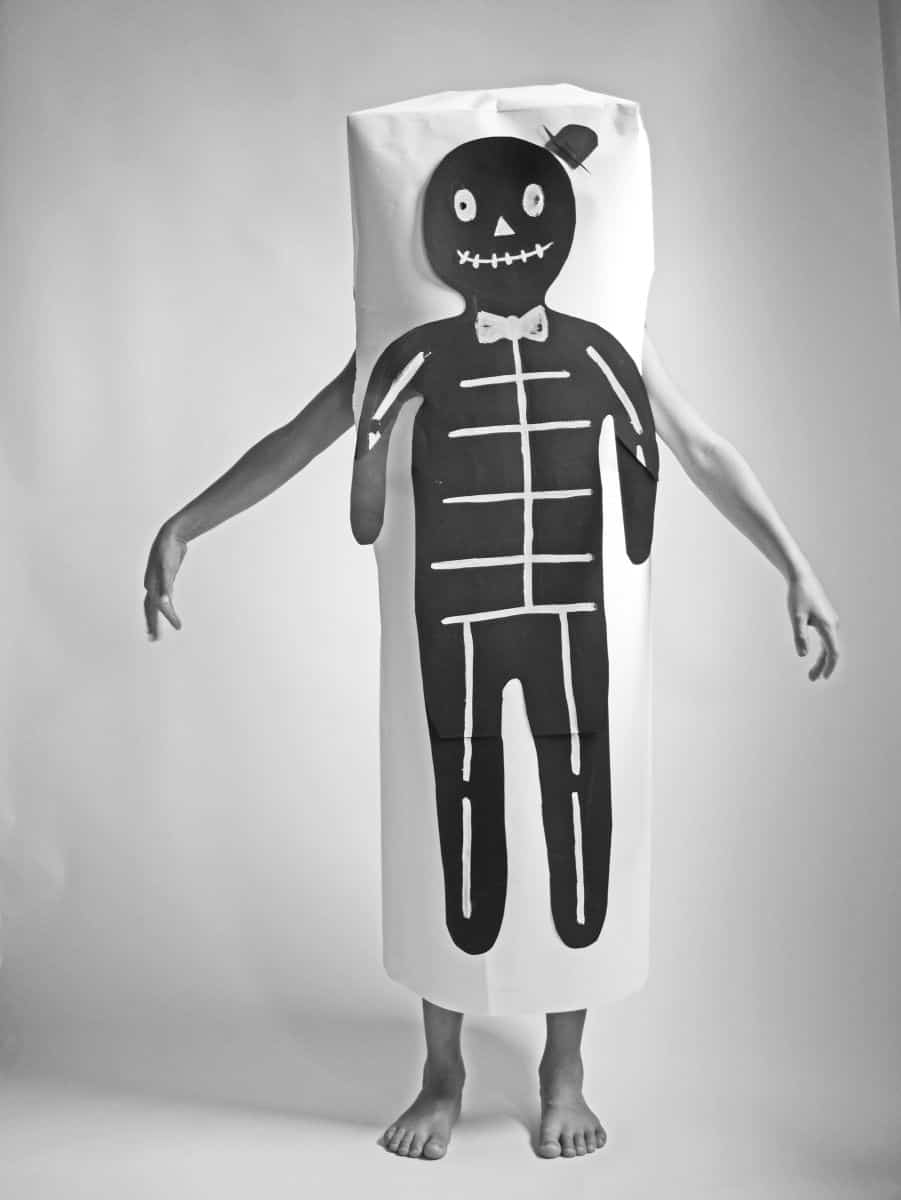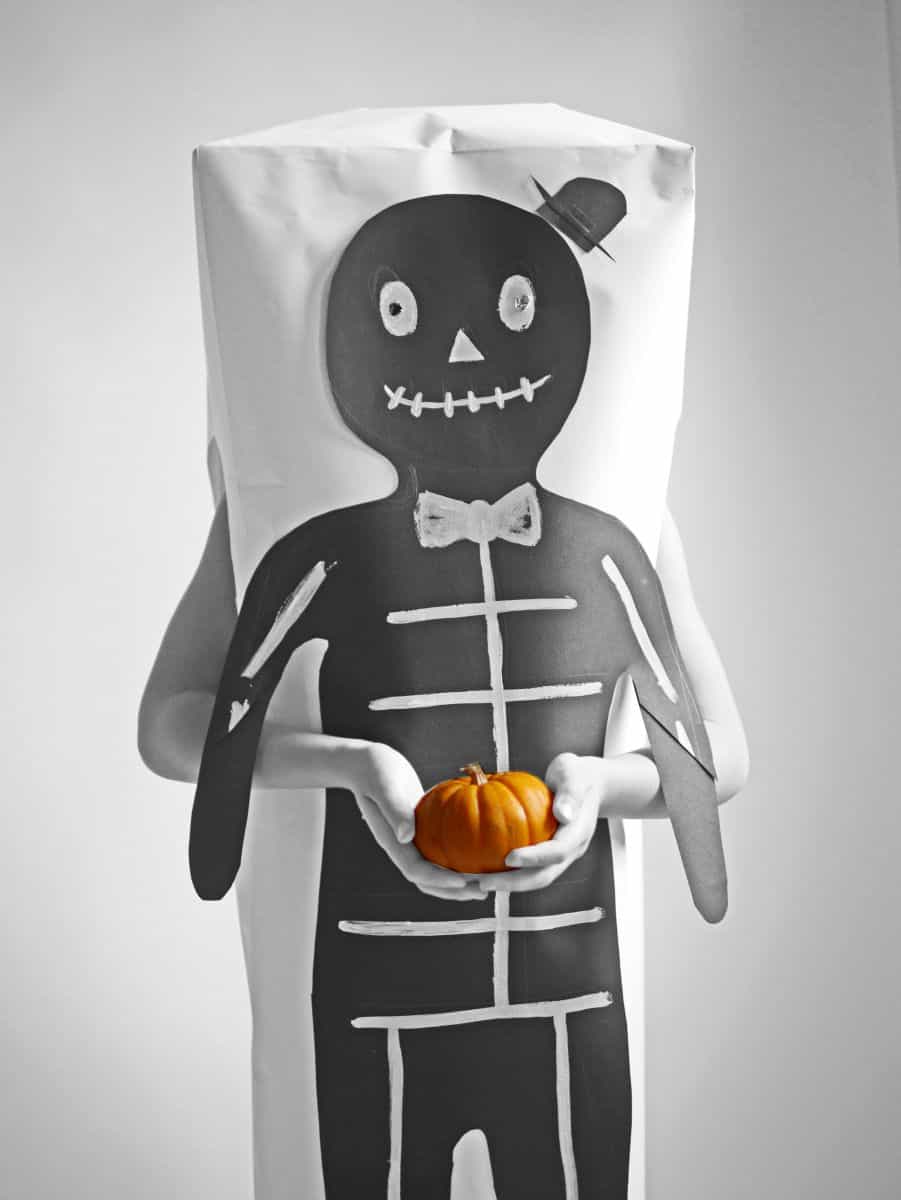 Marie-Laure, is an Architect first, a mom of two, but also a Do It Yourself kind of girl. She LOVES CRAFTING. Her blog La Maison de Loulou is a piece of her with simple and fun crafts, ideas, projects, and activities to do with your kids at anytime. Her children Louise and Roman are her INSPIRATION and all the DIY's are made for them to have fun. Toys, games, costumes..she loves exploring the kids world with her own twist. Marie-Laure has been published in Apartment Therapy, Handmade Charlotte, Babiekins Magazine, La Petite Magazine and so much more. Come visit her for a dose of inspiration.