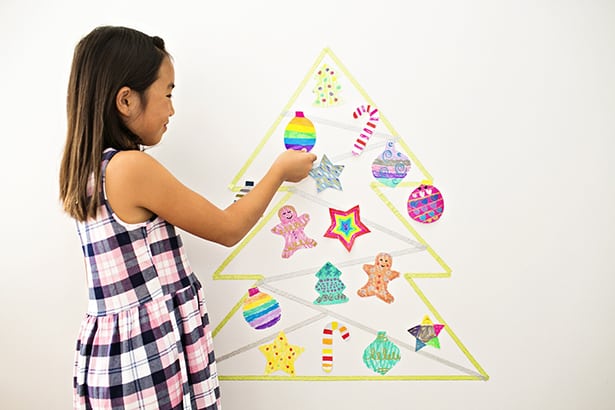 Thank you to OOLY for sponsoring this post.
Can you believe there are only 6 more weekends until Christmas? We look forward to getting a tree each year, but also love getting the kids involved in making their own artsy Christmas tree! This Washi tape tree is wonderful for so many reasons – it's great for small spaces (in case you can't get a real tree), it's easy to set up, and encourages kids' art with colorful paper ornaments you can "hang" up!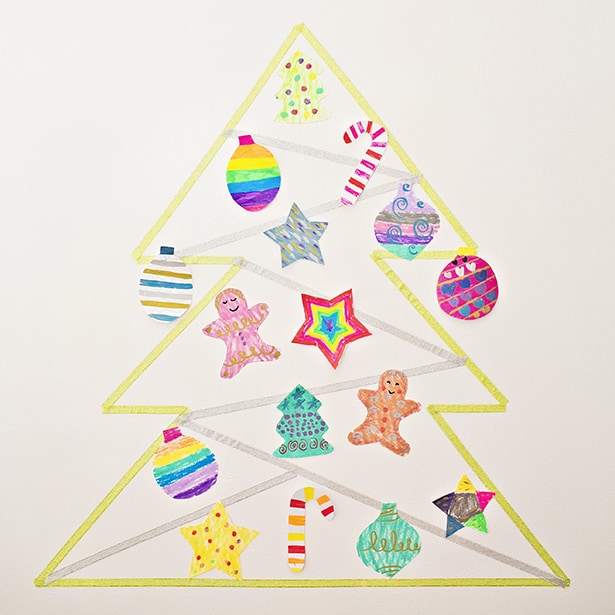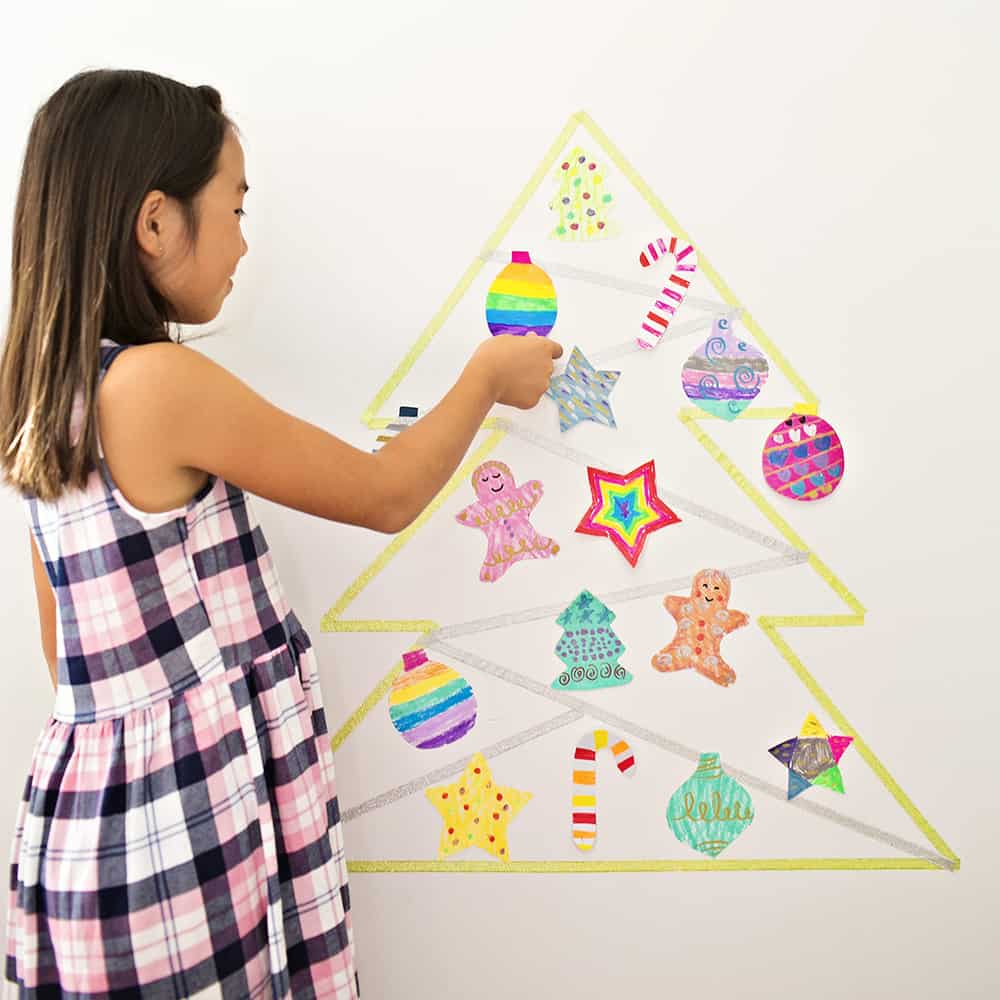 To make your Washi tape tree, you simply need decorative tape to line up in a zig zag pattern (as shown below) on as large or small of a wall space as you have available.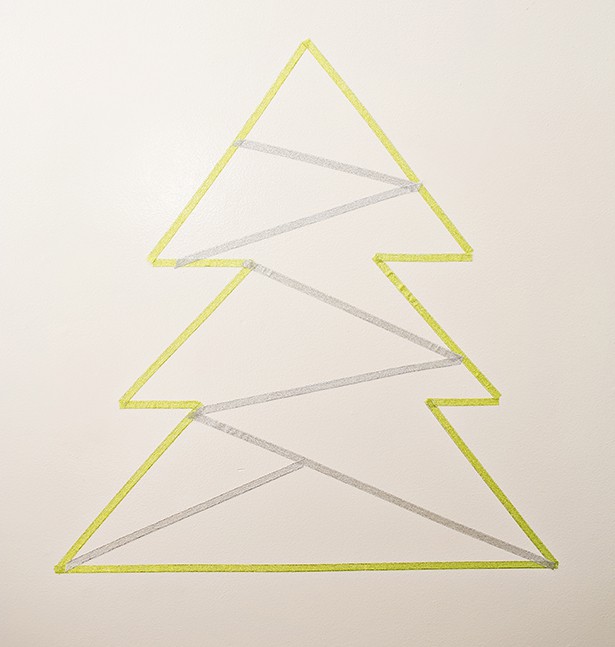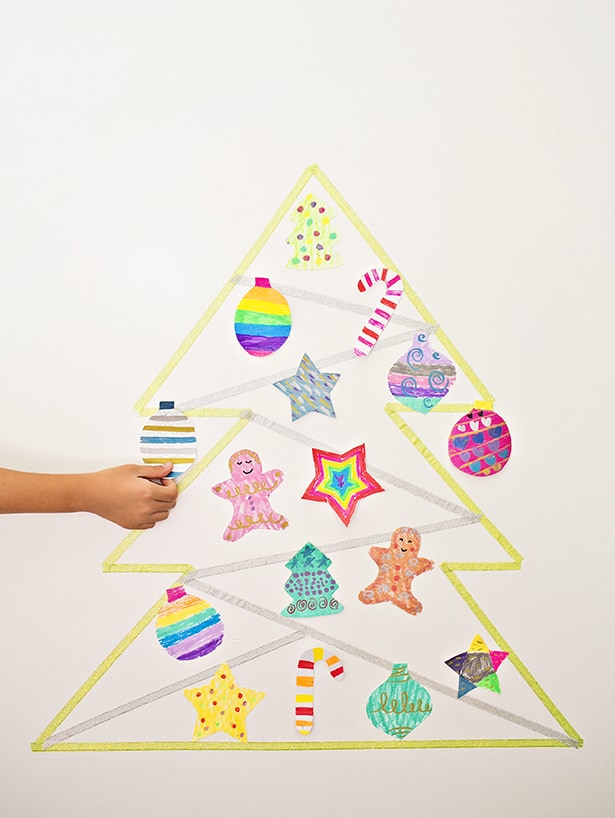 Then the fun part begins – ornament art decorating!
We've provided a free printable template of paper ornaments you can simply print out on cardstock and start decorating.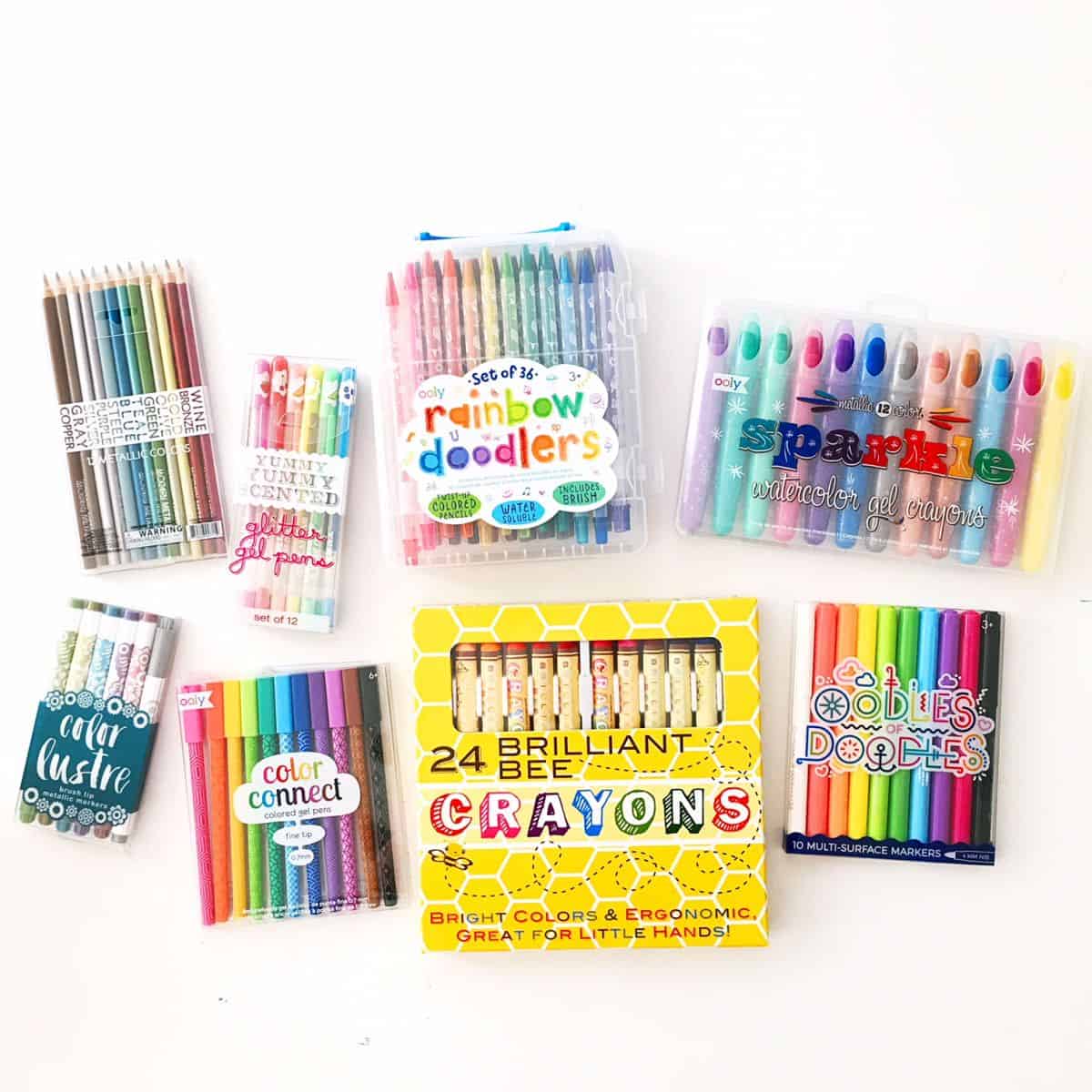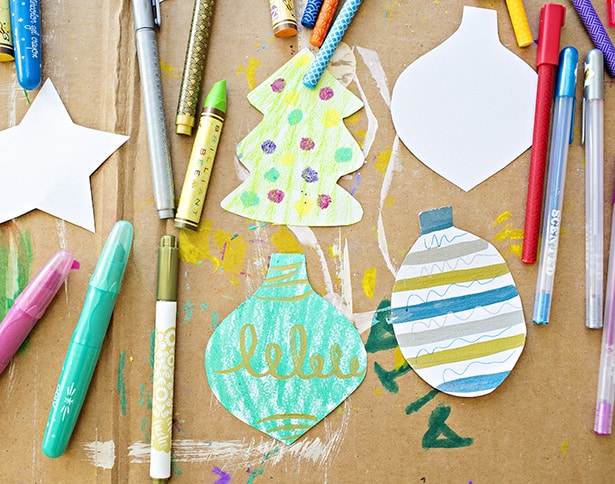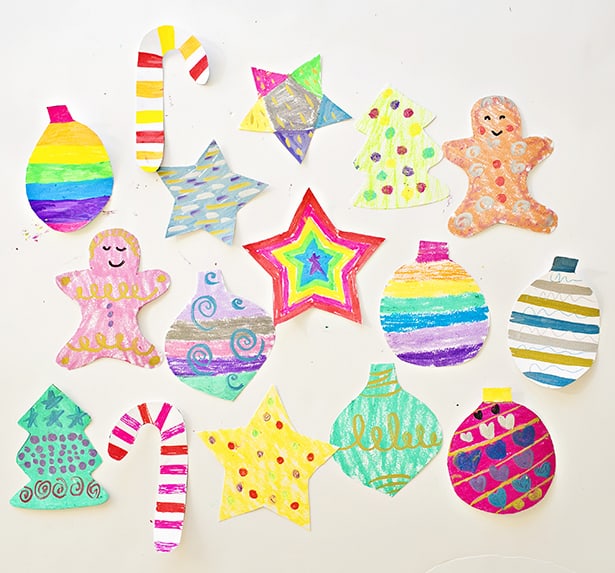 We're huge fans of OOLY art supplies and their brilliantly colored variations from markers, glitter pens, gel and paint markers, beeswax crayons and more. They have a fantastic line-up of art supplies appropriate for little hands to adults.
My kids love using the thicker Watercolor Gel and Beeswax Crayons as well as the Color Lustre metallic markers which glide on smoothly. The Glitter Gel Pens, Rainbow Doodlers and pencil markers are great for filling in finer details.
Get the material list below to see how to make your own Washi Tape Christmas Tree With Kids' Art Ornaments.
Materials:
– OOLY Art Supplies
– Washi or decorative tape
– Cardstock
– Glue Dots or double stick tape
– Printer
– Free Printable Ornament Templates (download right below)
Click Here to Get Your Free Printable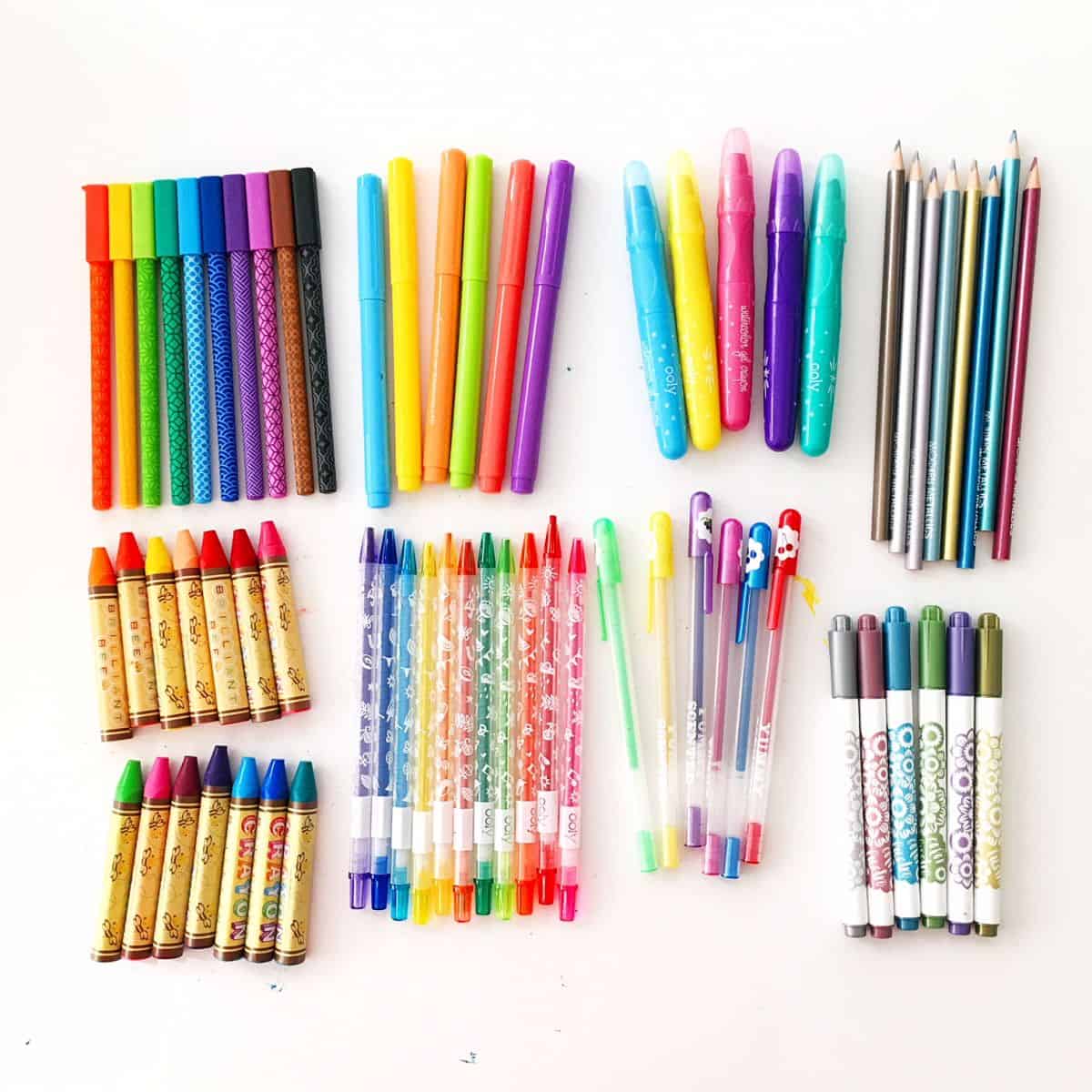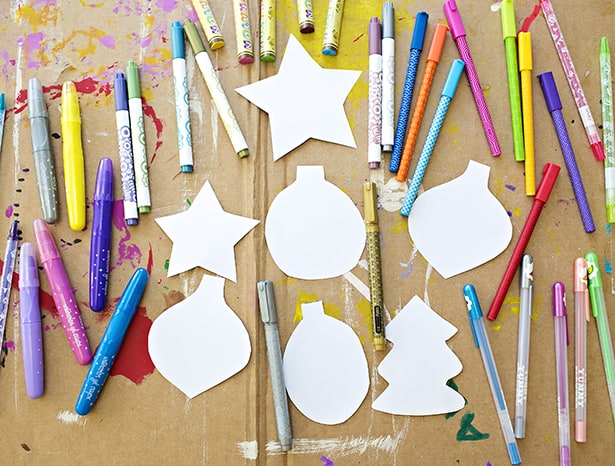 Instructions:
Step 1: Design you Washi Tape tree on the wall. We simply added zig zag lines based on the size of the wall.
Step 2: Print out the ornament template on cardstock and cut out the ornaments.
Step 3. Lay out all your art supplies and blank paper ornaments. Invite your kids to color, design and create their own ornaments.
Step 4. Once finished, use glue dots or double-stick tape to attach the ornaments to your Washi tape tree.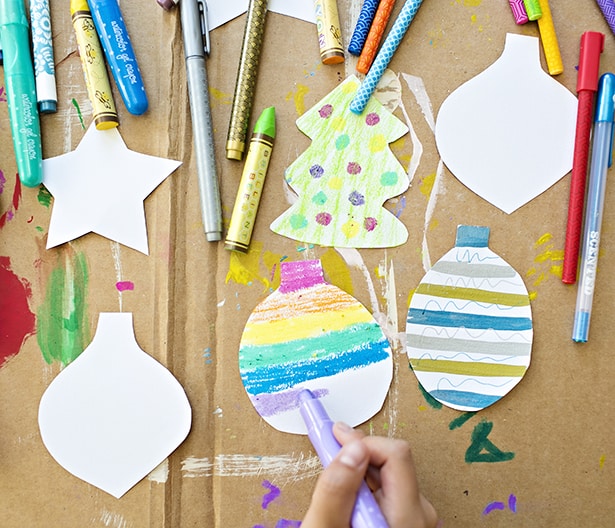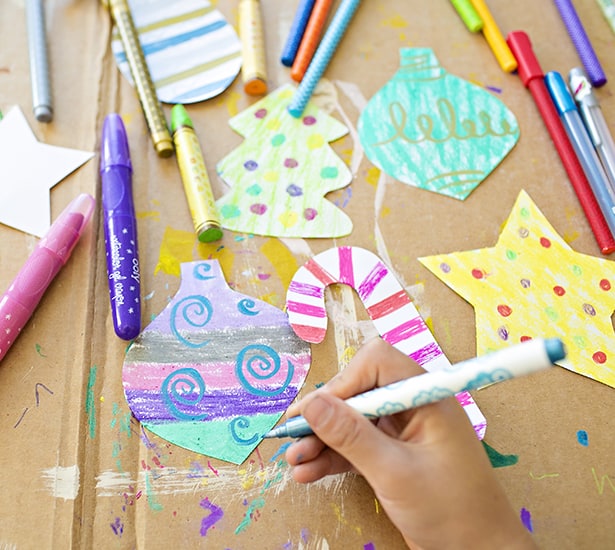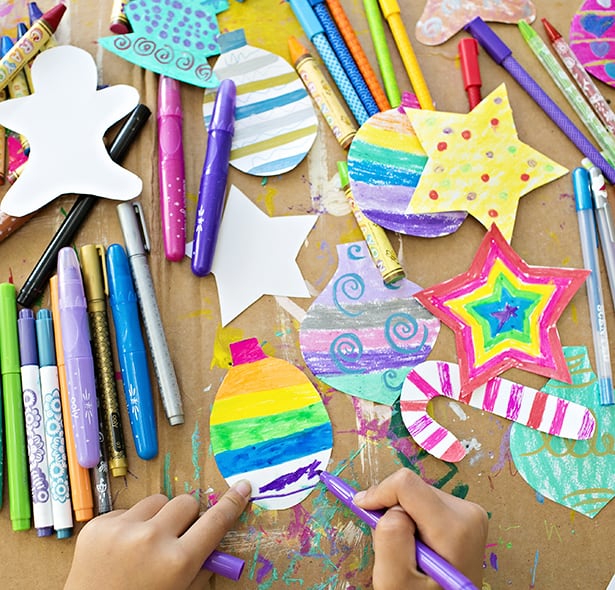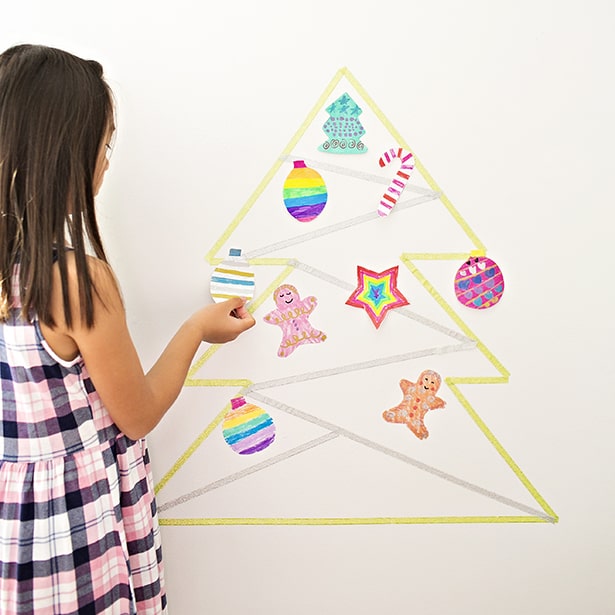 Isn't this such a festive and colorful tree? Such a fun way for kids to get into the holiday spirit and be proud of their artwork at the same time!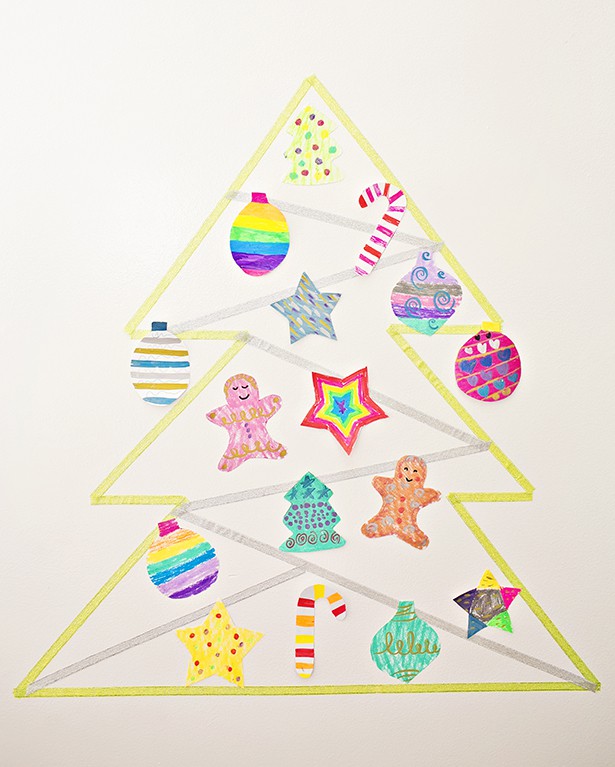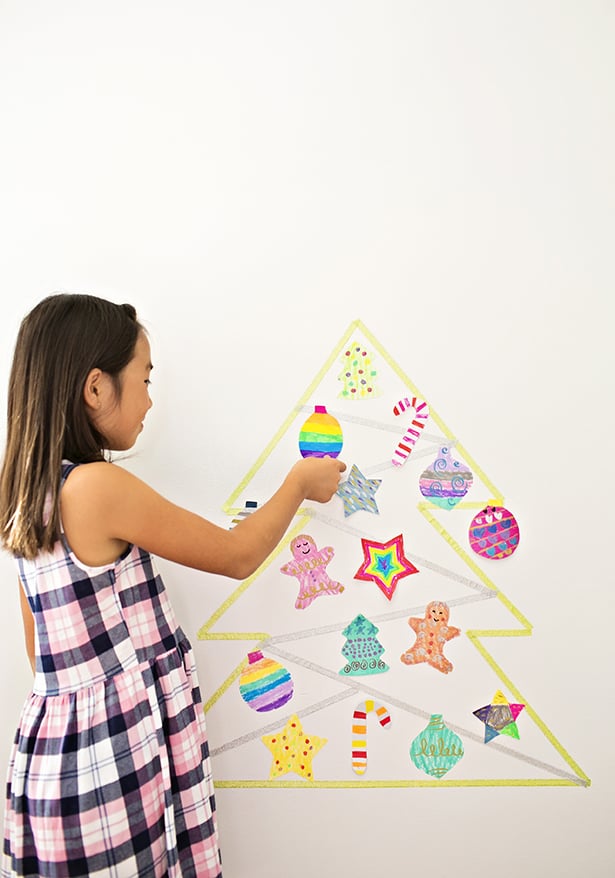 We loved using OOLY art supplies to make this colorful tree. Great news is that OOLY is having an amazing Black Friday sale of 30% off select products so make sure to save the date and visit OOLY on Black Friday to get in on some awesome art supply deals!
How are you celebrating the holidays with the kids? Check out more crafty holiday fun HERE!