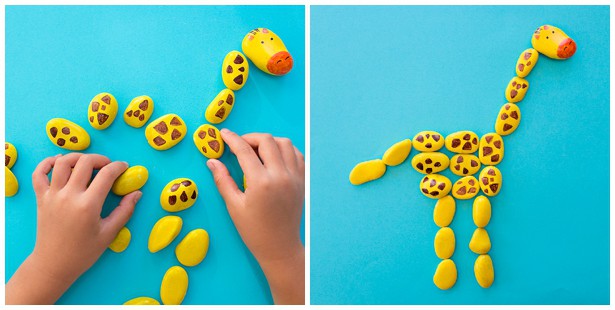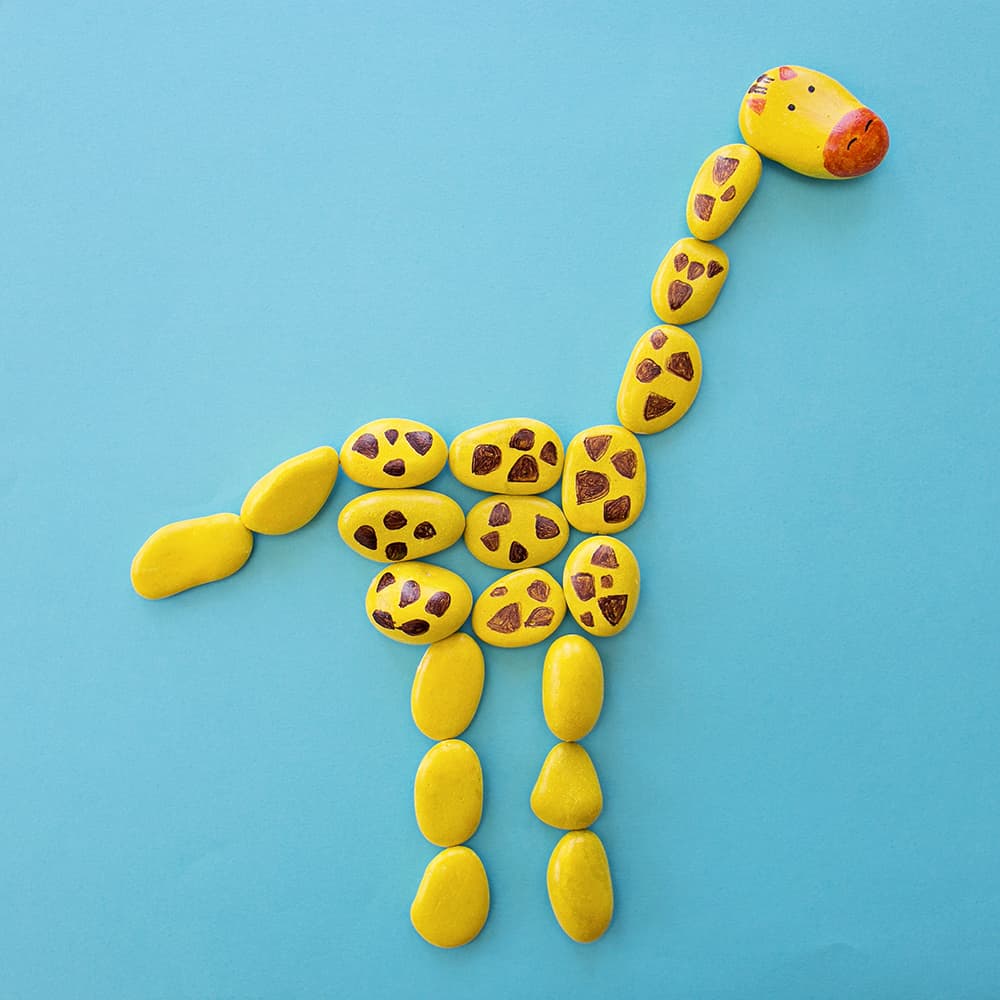 My kids and I love making creative things out of rocks. You may recall our rainbow rocks that led to a whole kindness mission, our printable letter rocks for learning, and cute rock dolls and traffic rocks for imaginative play!
We decided to create a rock giraffe but not just a painted giraffe on a rock – we put a twist on it by making a rock puzzle! Yes each rock piece fits together to create a cute animal giraffe!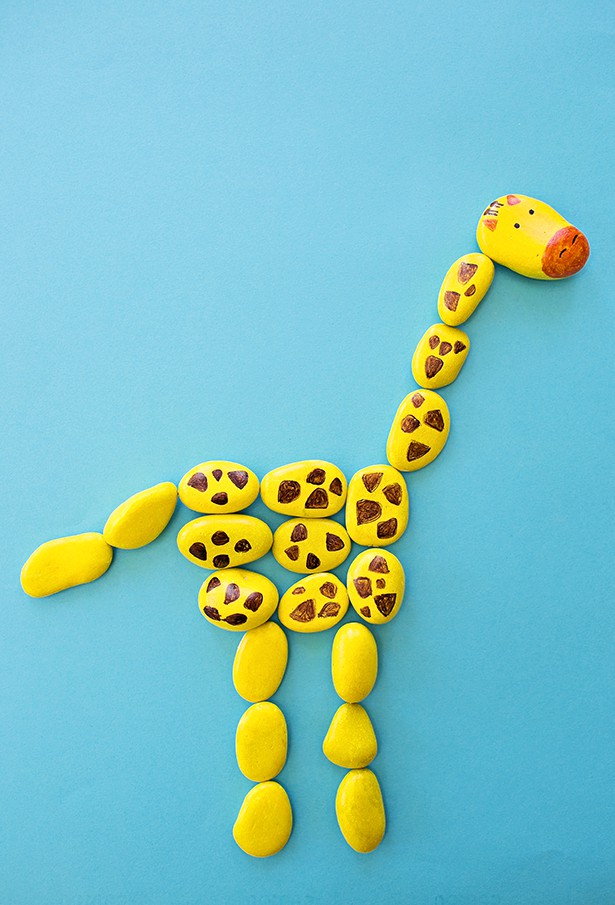 You can create any rock animal puzzle, but my daughter loves giraffes so that's what we went with. Plus who can resist their long necks and cute spotted bodies? If you have to turn rocks into a puzzle, it's much more fun to pick an animal with character.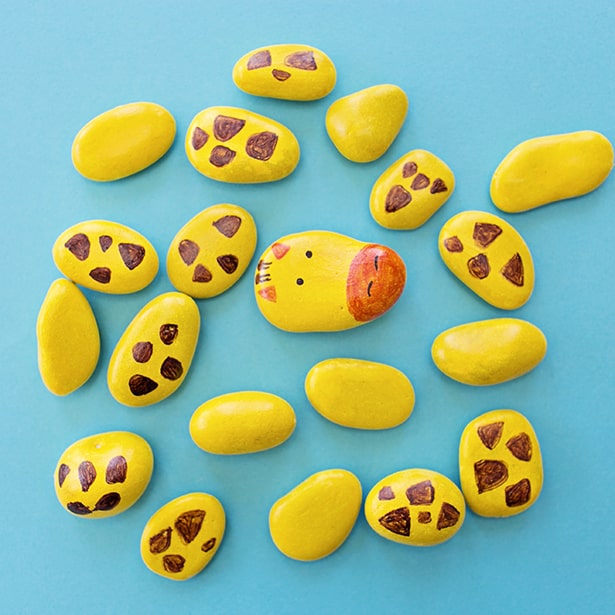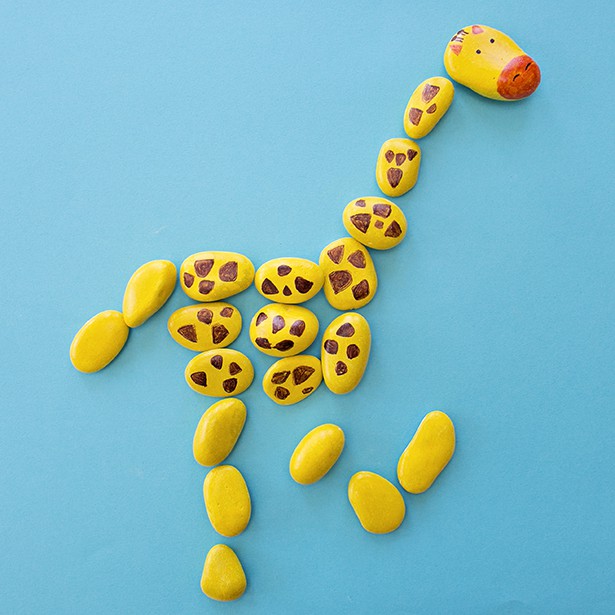 What's great about this project is that you can involve the kids in painting rocks which is pretty simple to do and fun for them! If they are old enough, they can help add the spots with markers or paint and draw on the face. If not you can easily handle those details.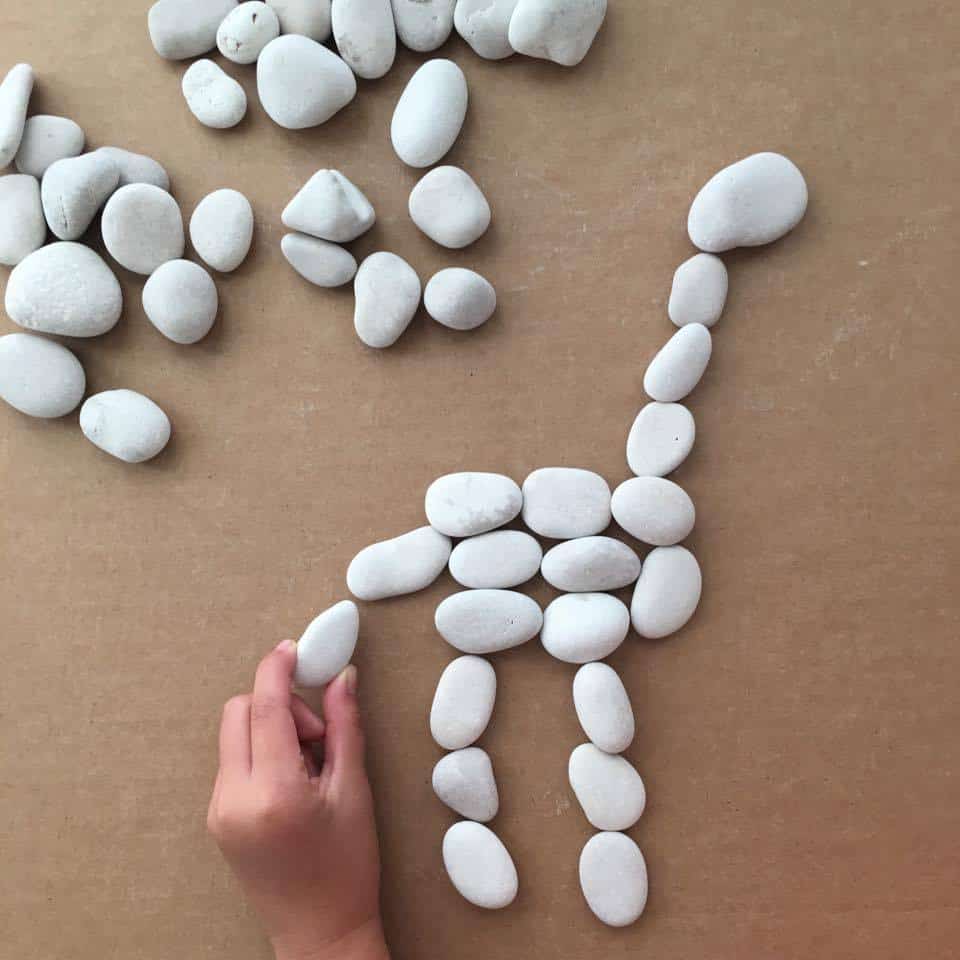 Rock Animal Giraffe Puzzle – Materials:
– Rocks
– Yellow Paint (we used tempera paint)
– Paint brush
– Brown and Orange Marker (we used Sharpies)
– Spray sealant (optional)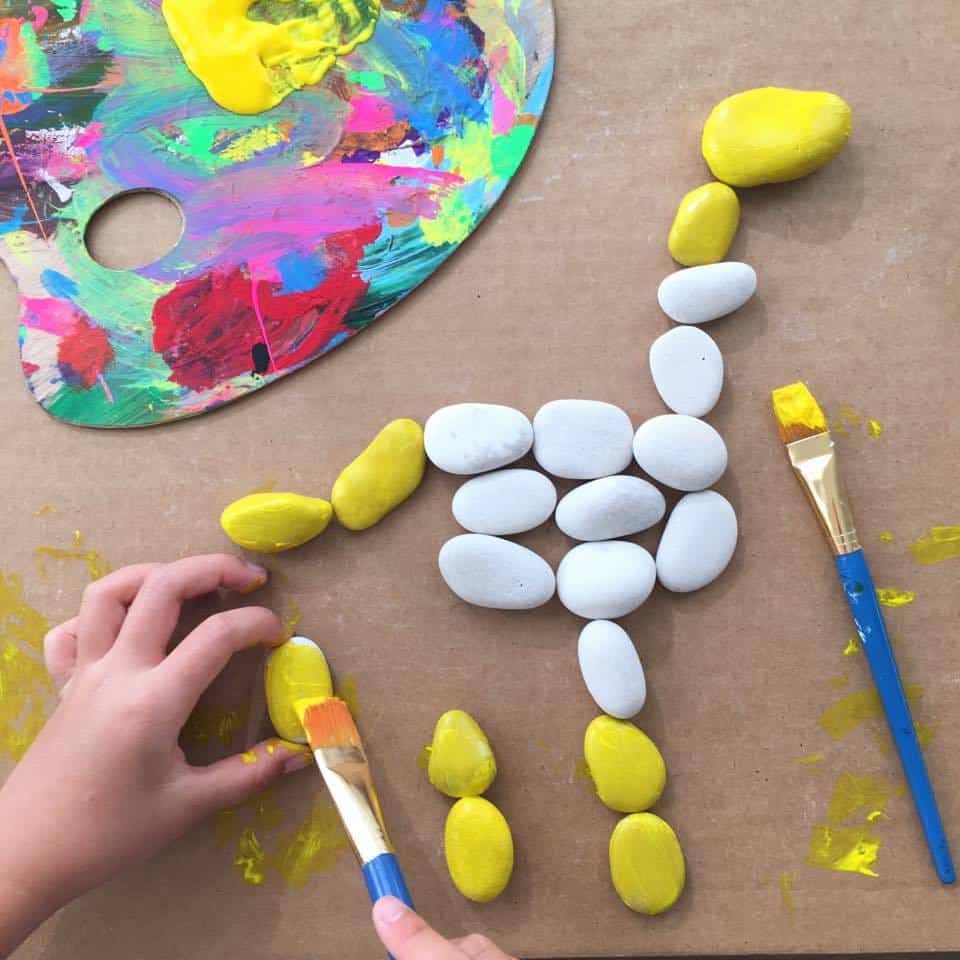 Step 1. First lay out your rocks in the shape of a giraffe (or whatever animal you want to create).
Step 2. Keeping this shape intact, paint each rock one at a time, placing back in its spot so you don't forget.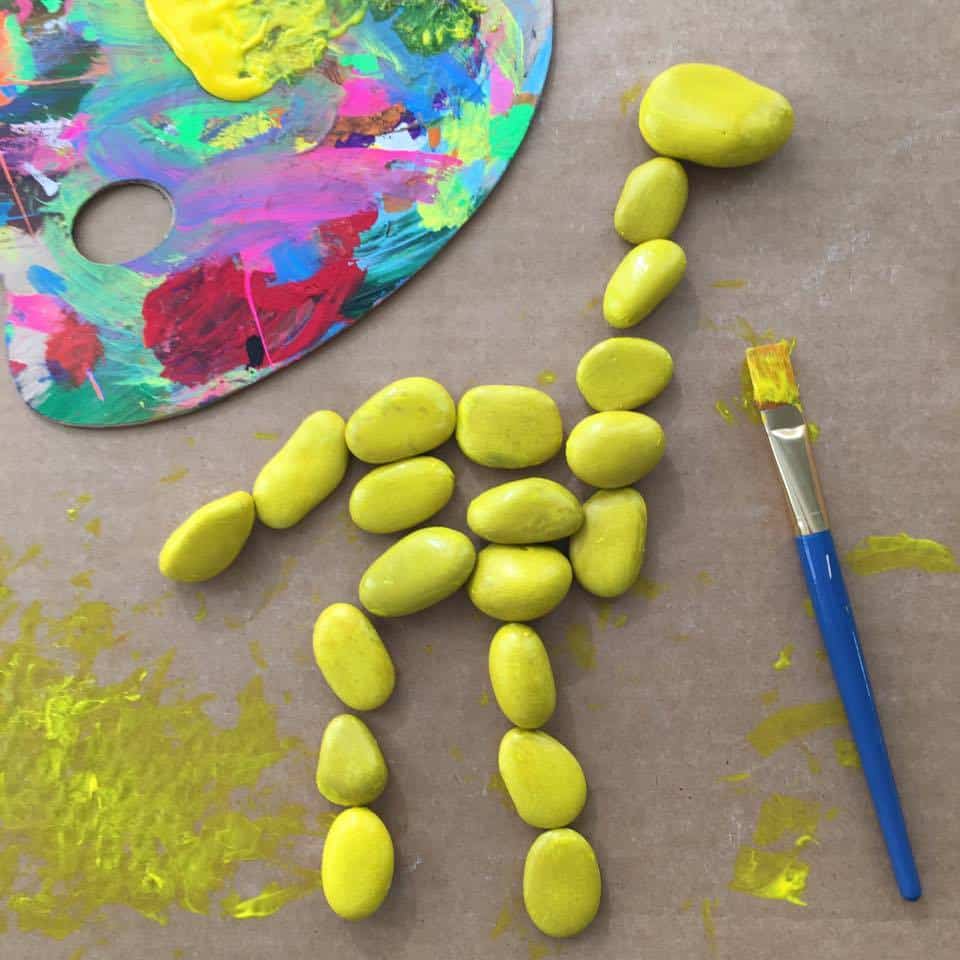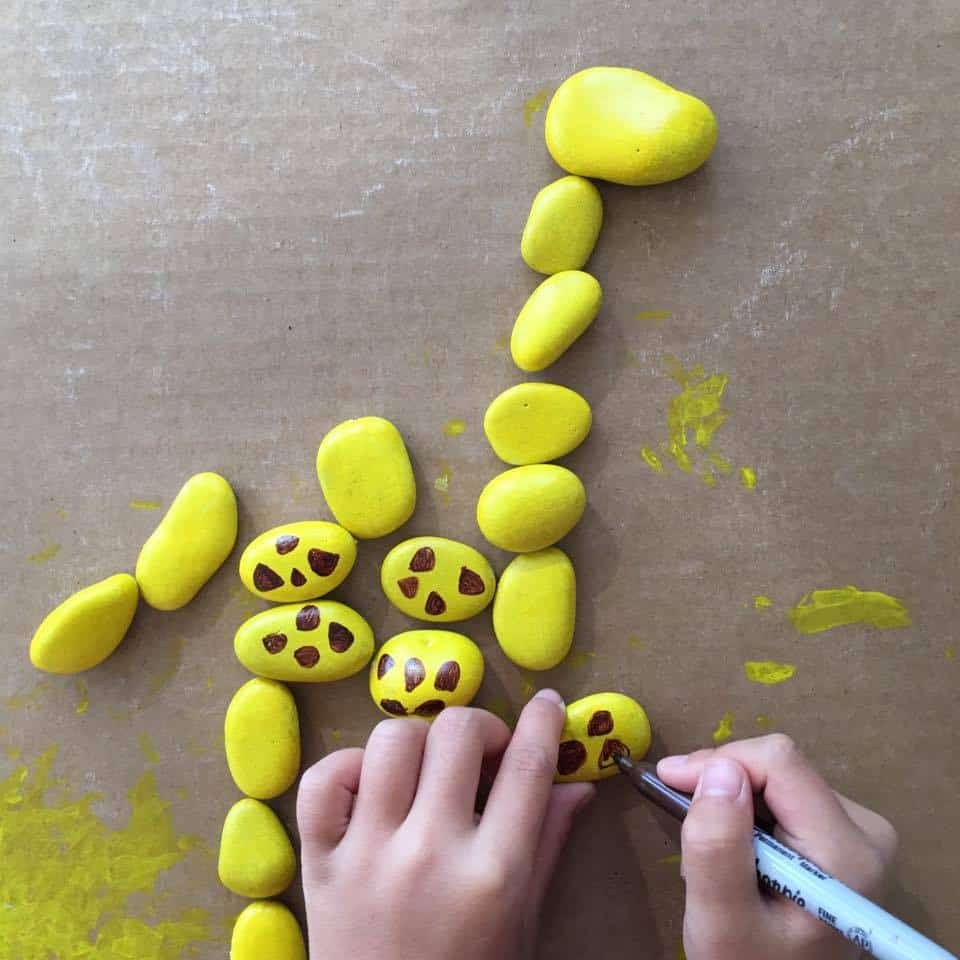 Step 3. Add features and details. We used a brown marker for spots and brown and orange for the face.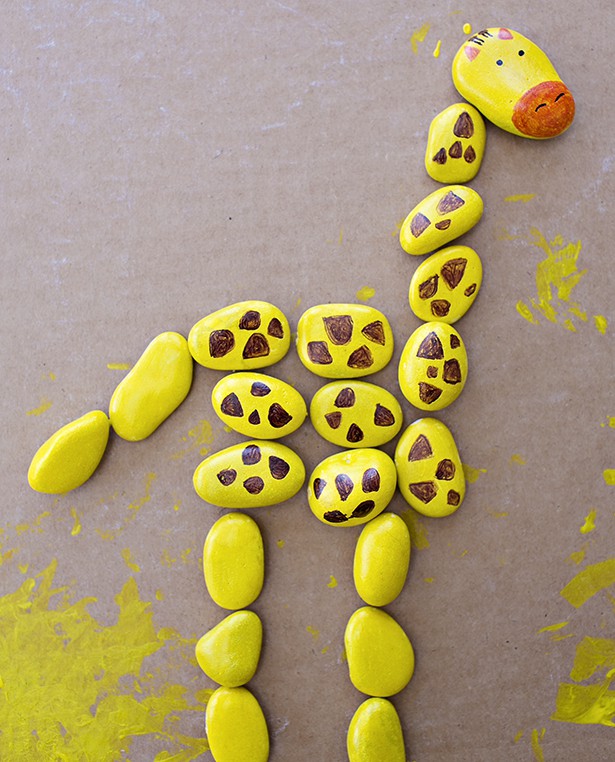 Optional: add a spray varnish if you want to presever your paint job from chipping over time.
Step 4. Mix up your puzzle and play!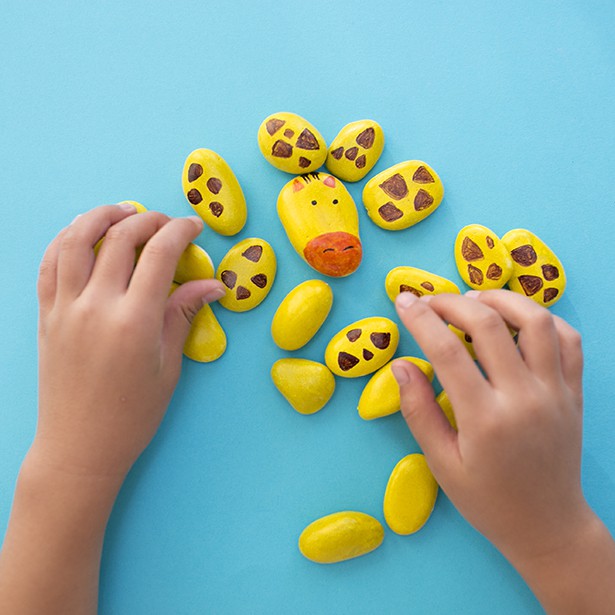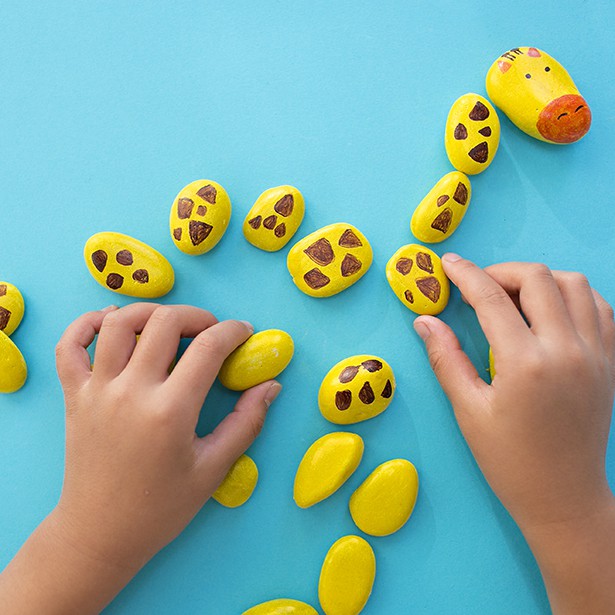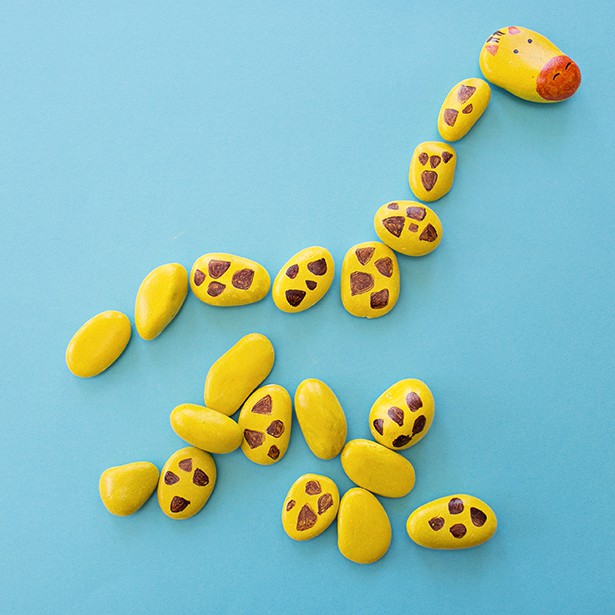 This is a fun game to take on-the-go too! Simply add the rocks to a drawstring bag.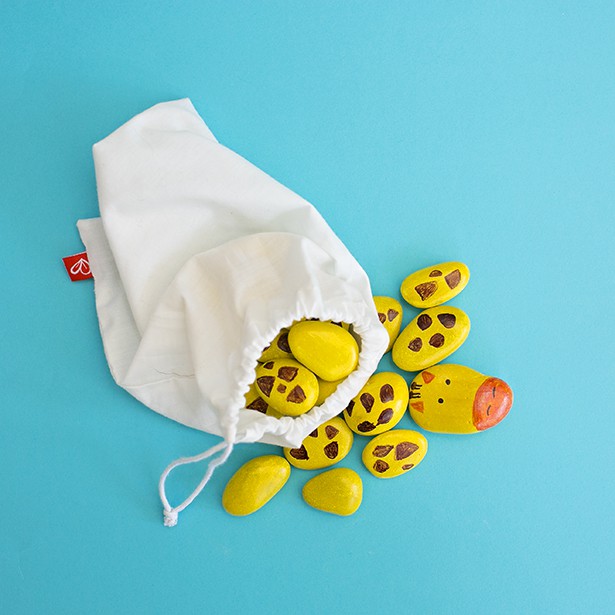 What I love is that each child's interpretation of the animal is his or her own. We showed how a typical giraffe looks like, but when my son created his own from the mixed up pieces he came up with this equally cute version!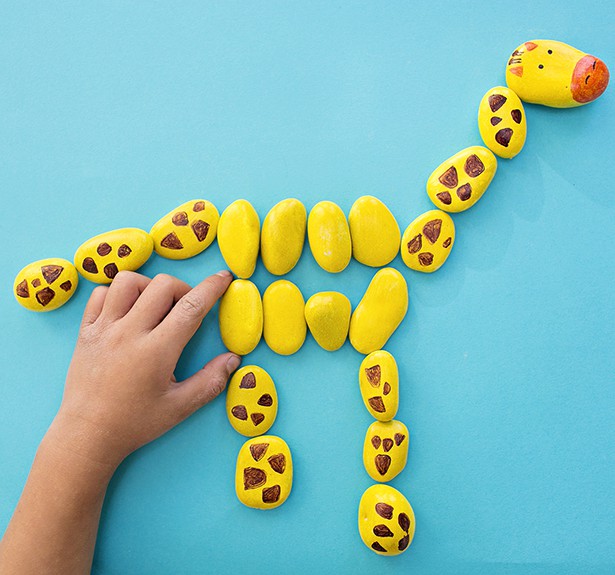 This craft incorporates art, fine motor skills, and creative thinking.
What rock animal puzzle would you create?
Check out more creative rock crafts!
__________________________________________________________________________________________

Disclosure: Some of the links in the post above are "affiliate links." This means if you click on the link and purchase the item, we will receive a small affiliate commission. Regardless, we give our promise that we only recommend products or services we would use personally and believe will add values to our readers.