Have you seen "My Neighbour Totoro" by studio Ghibli? If you haven't, I really recommend watching this fun Japanese animation classic with the whole family. If you have seen it already (maybe for thousands of times like me) you're probably quite fond of the furry magical animal called Totoro.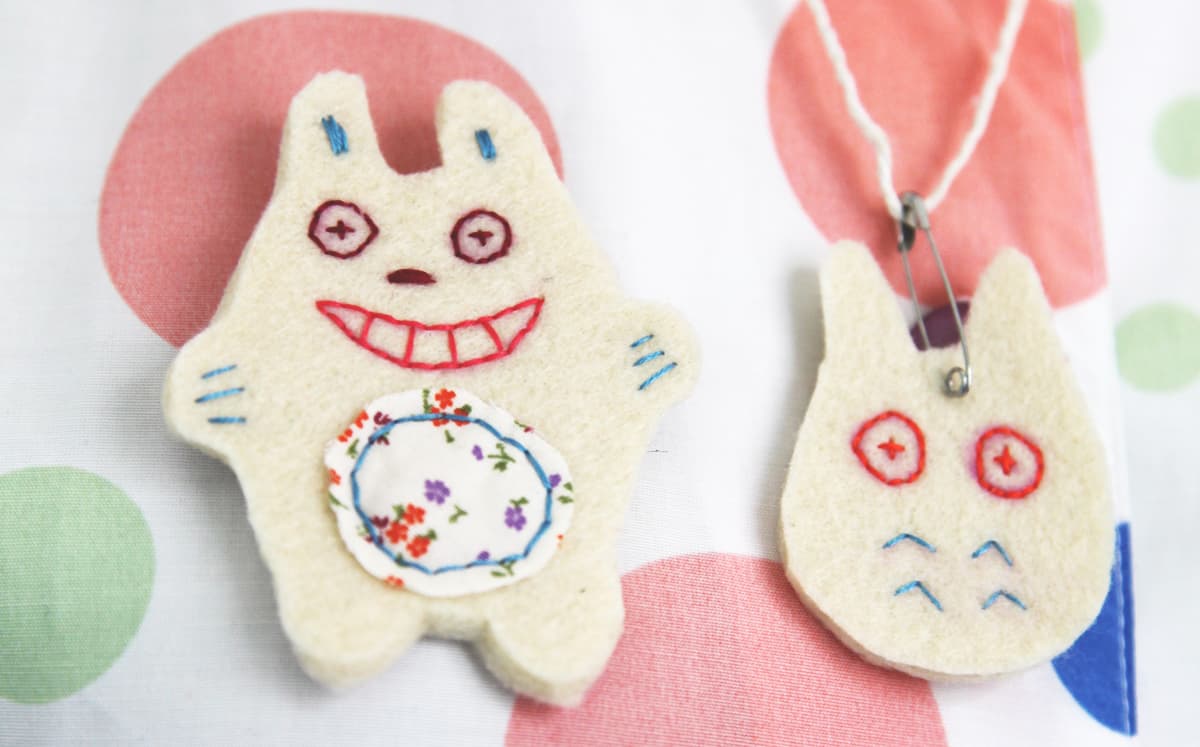 The good news is today's DIY is Totoro inspired accessories! Brooch, badge or both: you decide. They will be a cute touch to your child's cardigan or backpack, and they make great handmade gifts.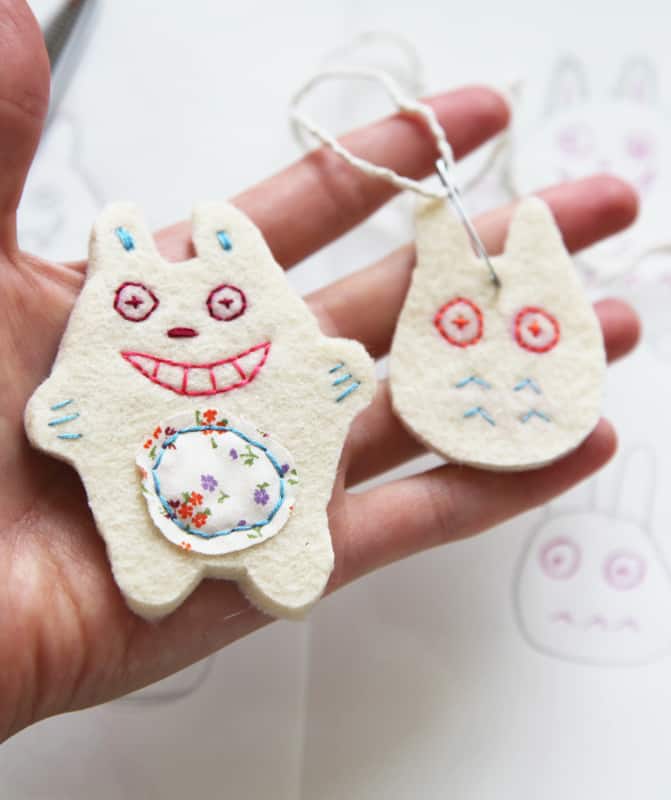 Kids from age 6 can be fully involved while smaller ones can become little assistants.
Materials:
– thick felt fabric (we used 4 mm beige felt)
– embroidery yarn of different colors
– a pair of scissors
– safety pins
– a piece of string (if you're making a necklace)
– a needle
– a sheet of paper and a pencil
– scraps of fabric for decorating (optional)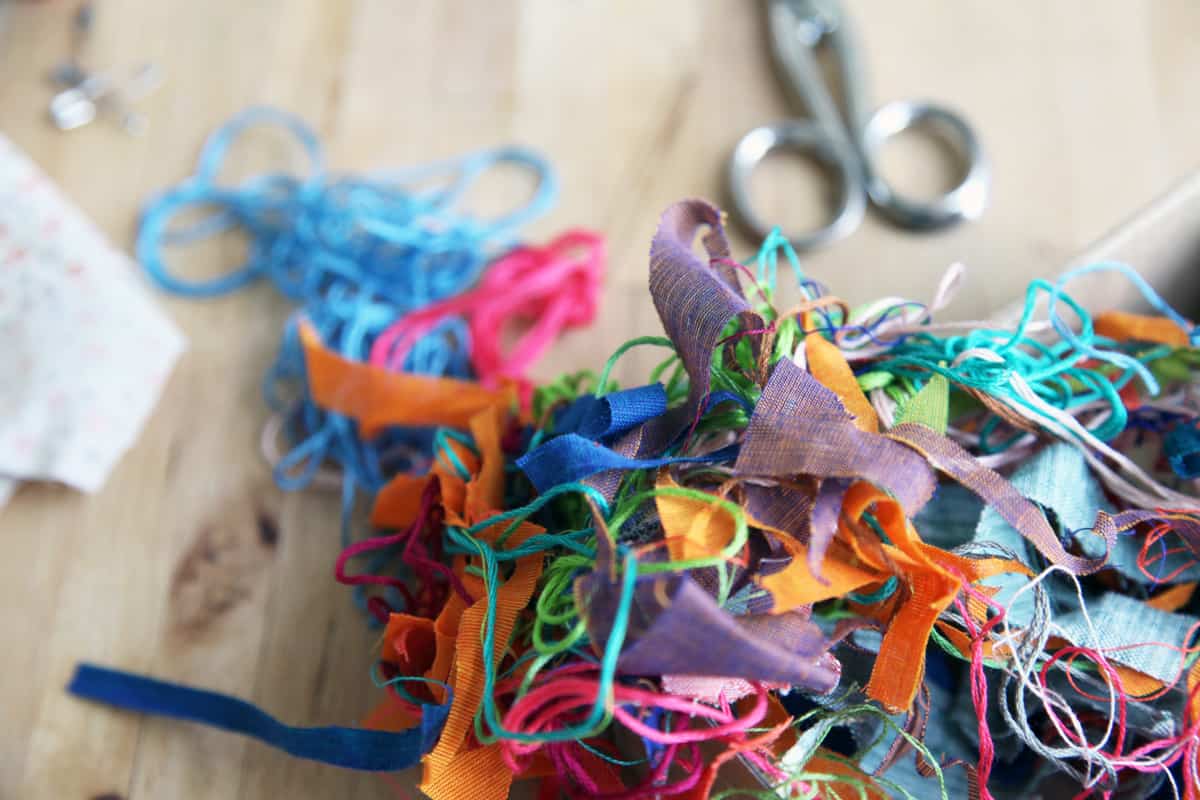 Step 1
First of all sketch your Totoros on paper. It should be very simple: a big oval for the body and four semicircles for paws + little poking ears (smaller Totoro is basically a circle with ears). Look at the sketch below.
Step 2
Now draw the details that you will be stitching. Use picture below as your example.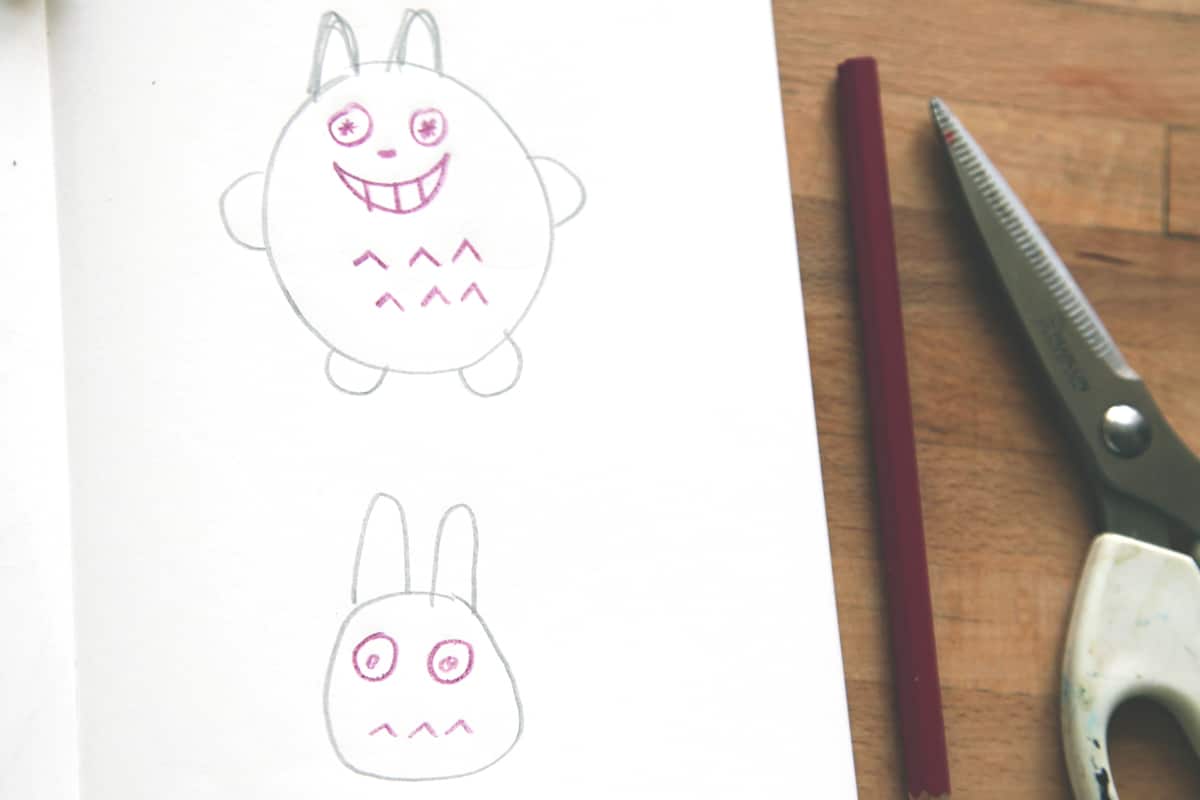 Step 3
Copy your sketch on the felt material and cut it out. Don't make your shapes too small, you will still have to stitch the details.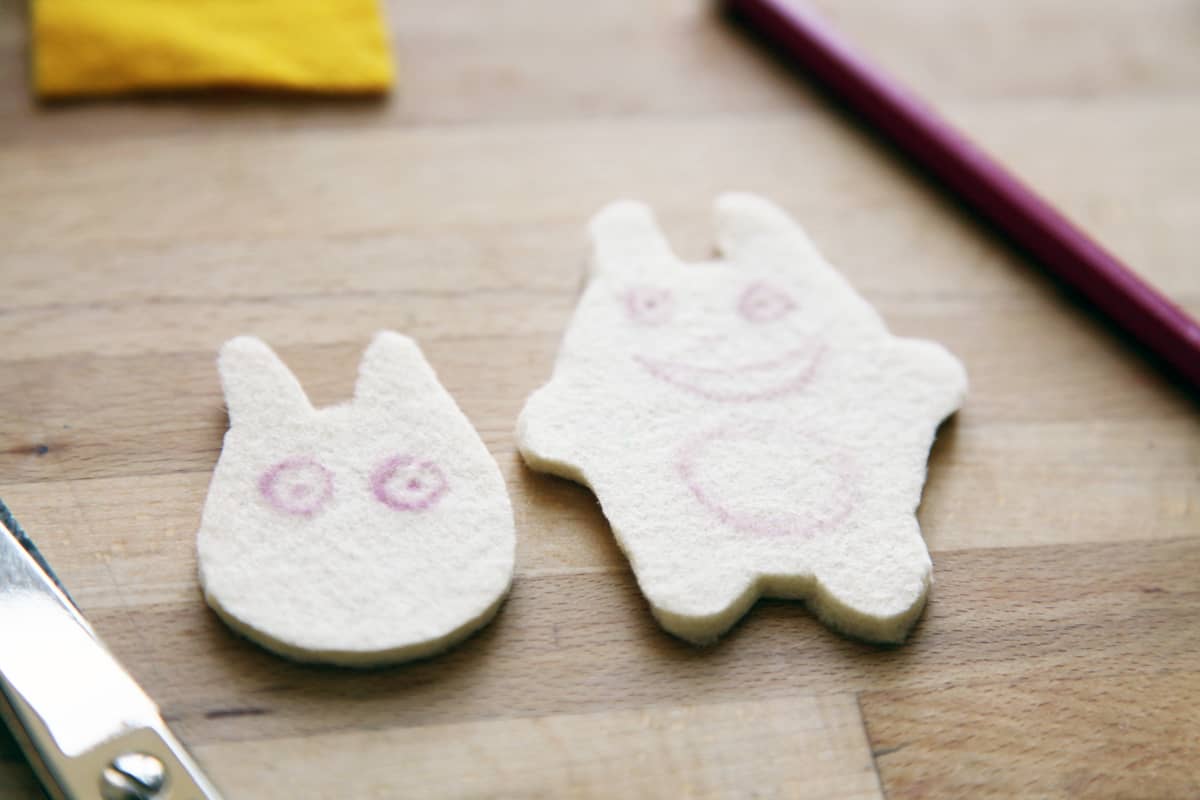 Step 4
Now start decorating. You can use some colourful scraps to make a bigger Totoro's belly, or you can stick to making everything with stitches.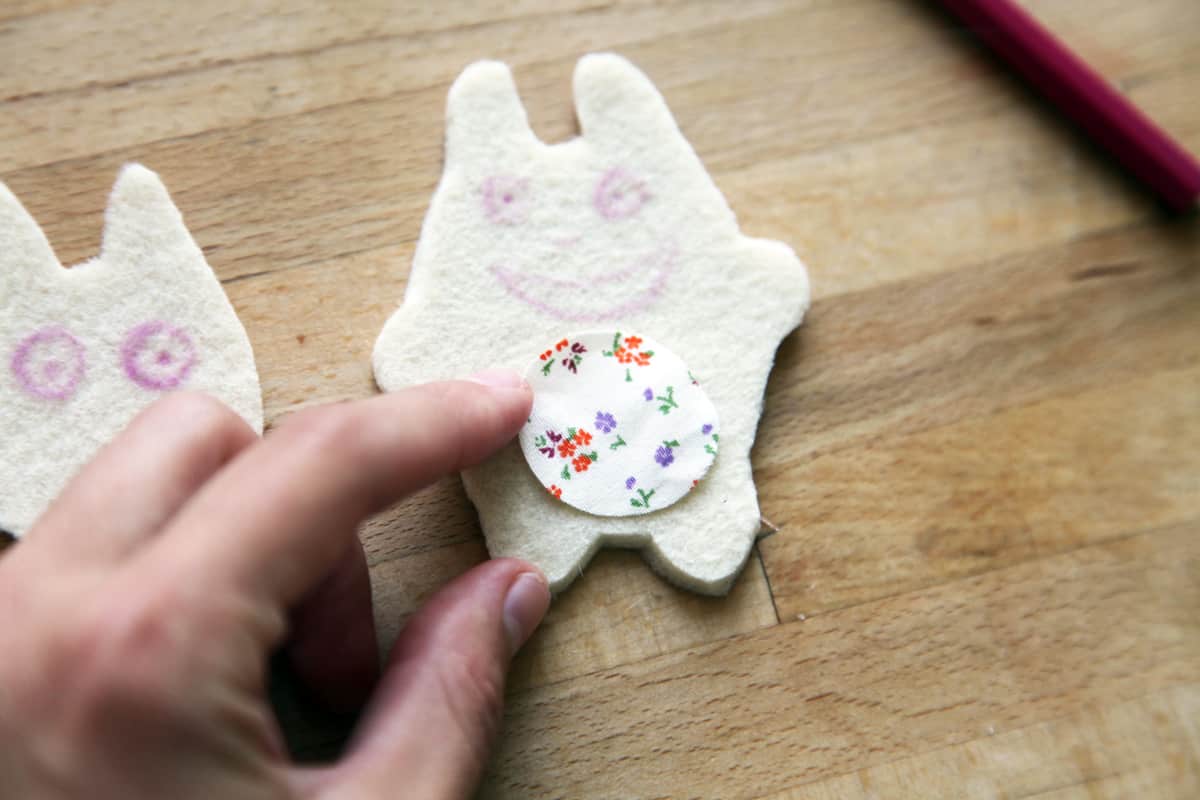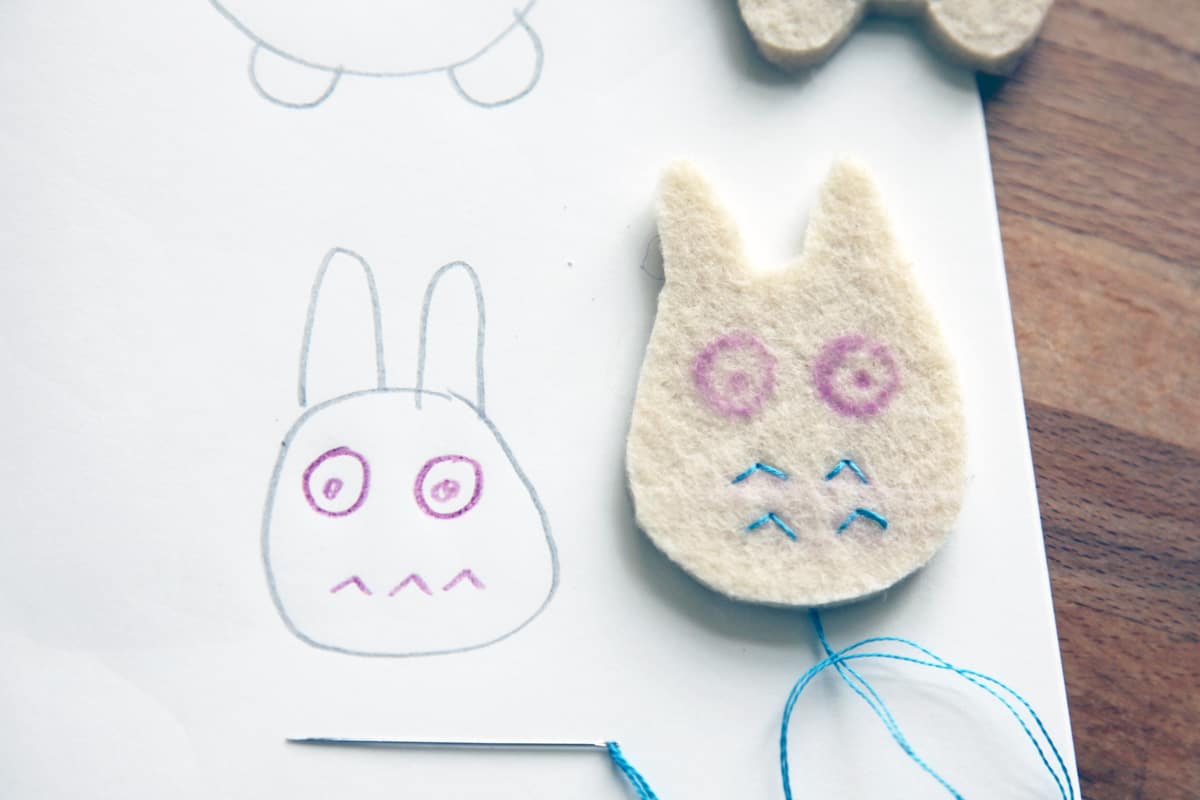 Step 5
Use different colors of yarn to make your accessories more fun. Follow your sketches, it will make details more accurate and make your stitches on the smaller side, especially when making circles.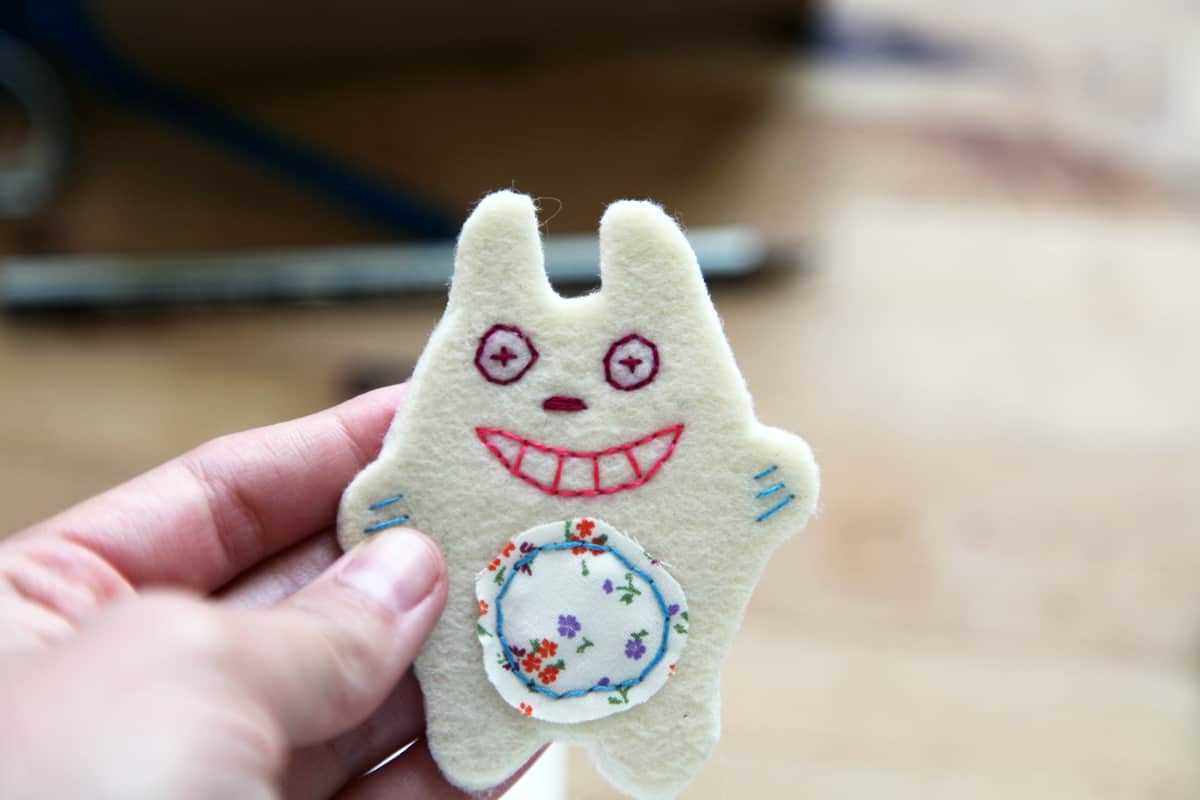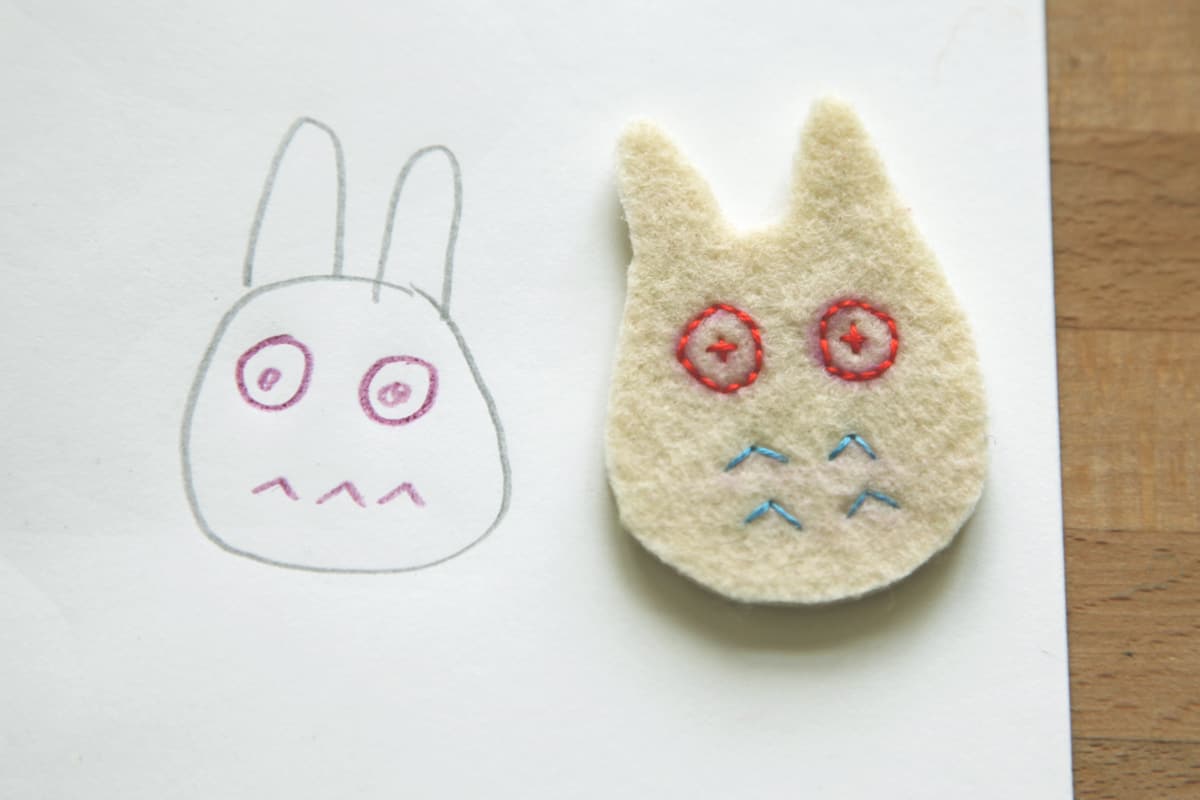 Step 6
When you've finished stitching all the details stitch one safety pin on the back of Totoro to make it into a badge. For the necklace, insert the safety pin at the top and thread a string through to make it into a necklace.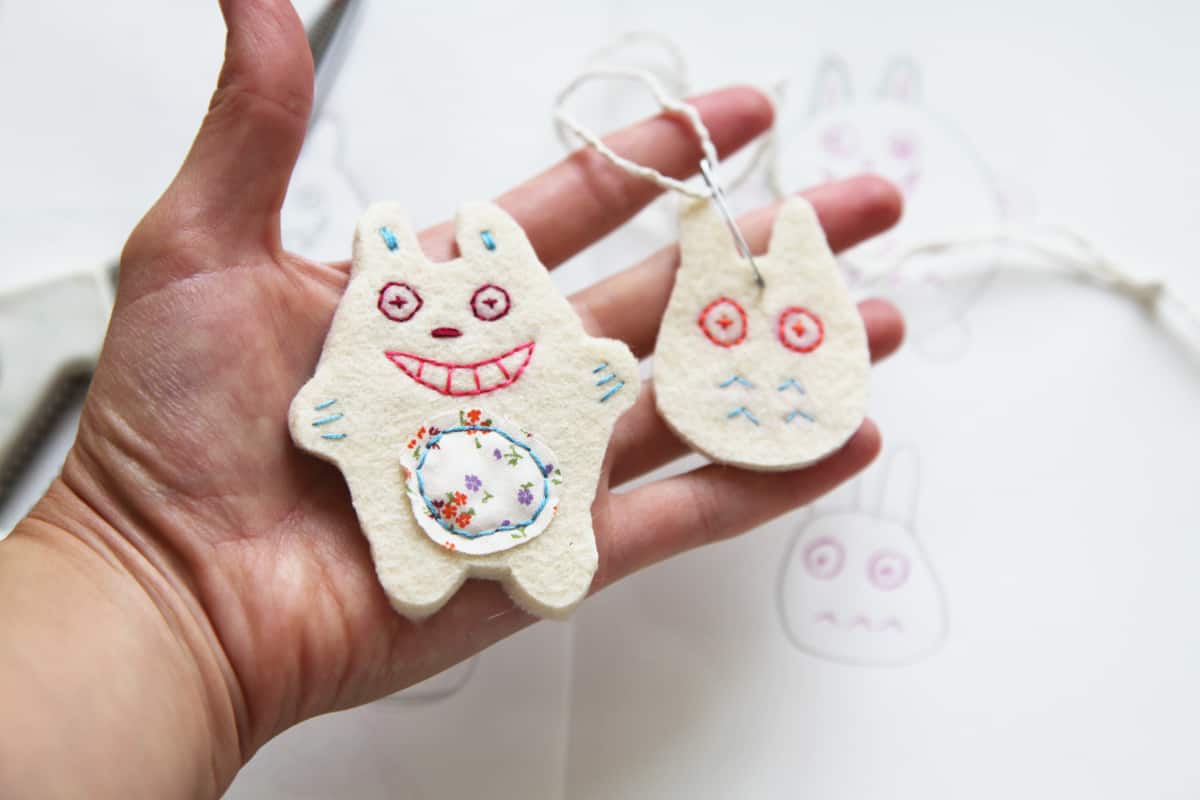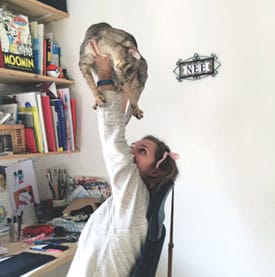 Yuliya Gwilym is a children's illustrator originally from Ukraine based in the Netherlands. She writes and illustrates children's books as well as designs creative activities for children. Follow her latest work on her blog, Instagram, and Facebook. Her work can also be purchased on her Etsy shop.