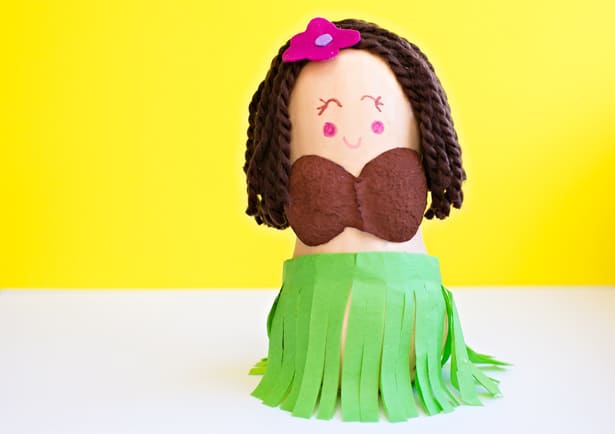 This cute Hula Girl is a cute Halloween pumpkin/gourd idea that requires no carving and is super easy for kids to help make. She's sweet and not spooky too if you're looking for ideas that aren't scary for little kids. Find out how to make your own Halloween Hula girl below.
Halloween Hula Girl Pumpkin – Materials:
– Butternut squash or tall/skinny pumpkin/gourd
– Yarn
– Green tissue paper
– Recycled food container (see notes below)
– Hot glue
– Markers
– Brown paint
– Scissors/tape
– Felt flower (optional)
Instructions: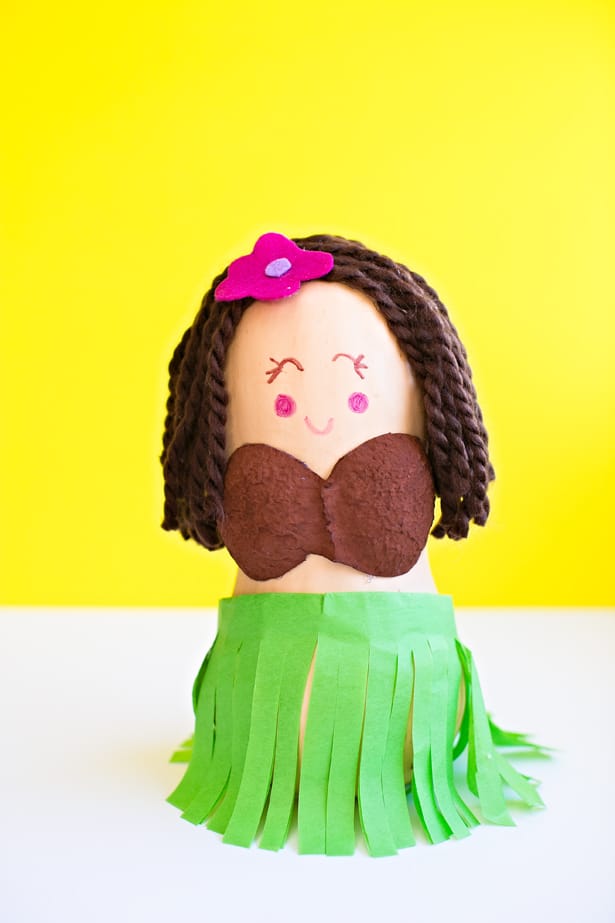 Step 1: Clean your pumpkin/squash and make sure it's dry. Take your green tissue paper and fold it to the length of the skirt you want to make. Cut fringes with your scissors and then wrap around your squash, securing with tape.
Step 2: Paint your recycled food container brown (we found ours at the bottom of avocado boxes at our local market and asked to take it home for free), they are the perfect size for the "coconut' bikini!
Step 3: Hot glue your coconut bikini to the squash.
Step 4. Cut pieces of yarn and hot glue to the face. Add a felt flower if you'd like.
Step 5. Draw on faces with markers or paint. You're done!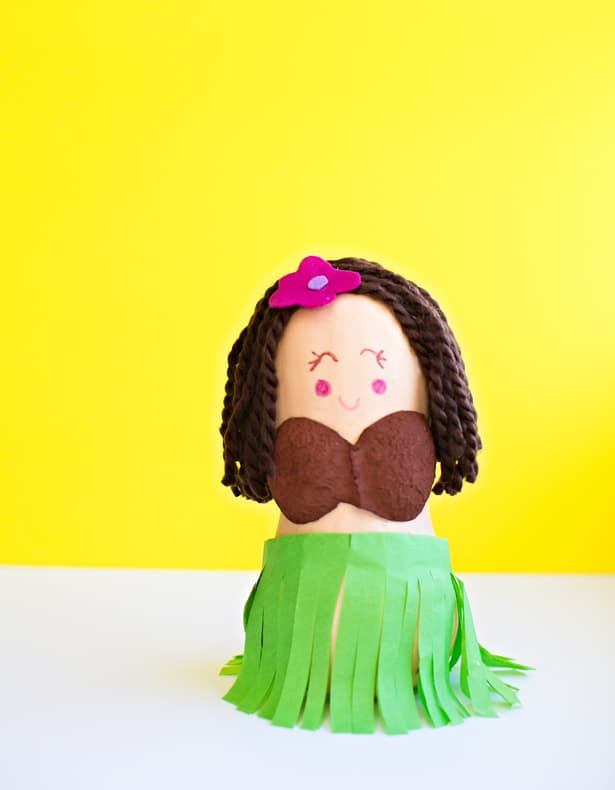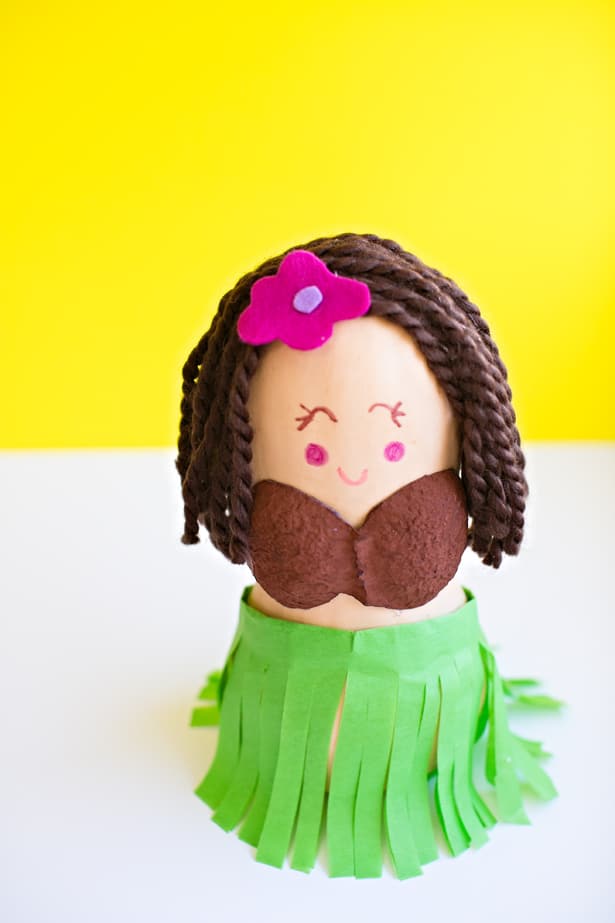 You can also add a lei or cute necklace to give her more style. Here is one my daughter added of flower beads she m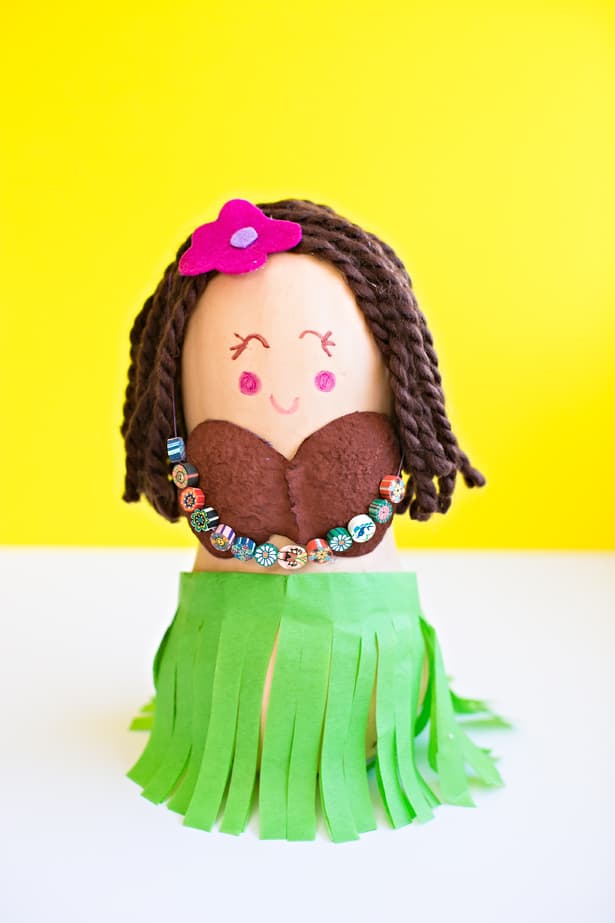 What are your favorite ways to decorate pumpkins for Halloween? Check out these cool robot pumpkins we made last year and our Halloween page for more kid-friendly idea!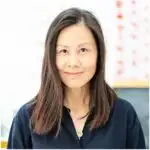 Agnes Hsu is a mom of three and has been inspiring parents and kids to get creative with easy activities and family friendly recipes for over 10 years. She shares her love for creative play and kids food to her 2MM+ followers online. Agnes' commitment to playful learning and kindness has not only raised funds for charity but also earned features in prestigious nationwide publications.