Are you celebrating Earth Day with your kids? It's fast approaching on April 22 and a wonderful time to talk to your kids about the earth, environment and how we are all a part of a bigger connected world. Here's a colorful paper Earth Day garland kids can make to hang up for a bright reminder of our impact on the world.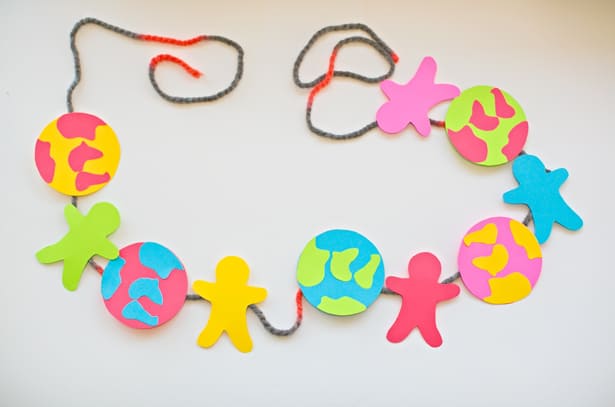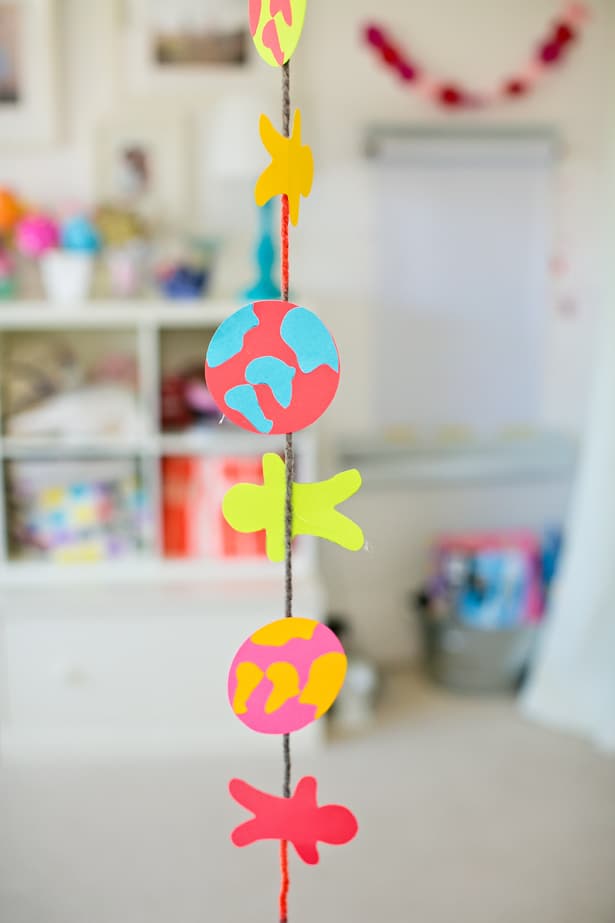 Earth Day Paper Garland – Materials:
– Colorful cardstock paper (we love this bright colored paper)
– String or yarn
– Glue, scissors
– template (see below)
Instructions:
Step 1. Find a picture of a globe and person to cut out as your shape template (you can do a search for clip art online or use this one for the globe and this one for the person which is what we used).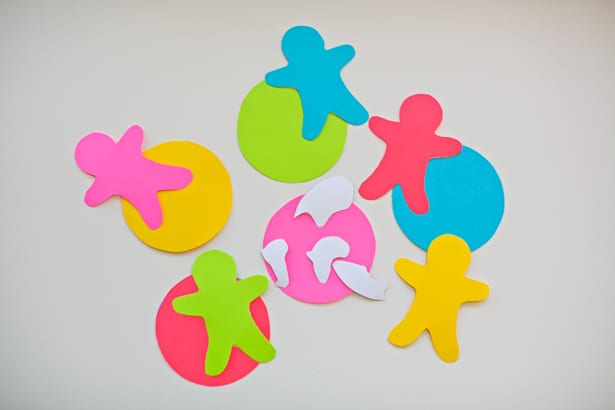 Step 2. Cut out your image and use those as templates to make circles for the globe and the continents. Cut out your person as well in various colors.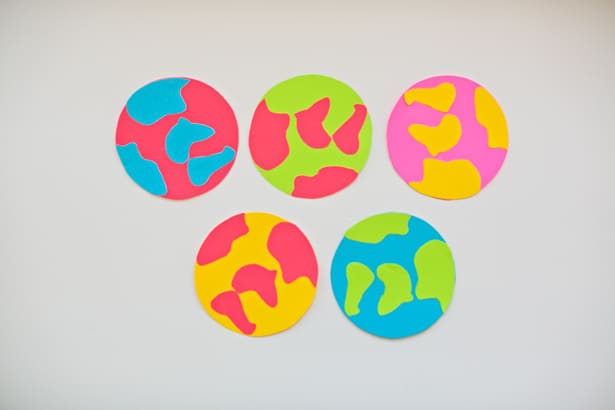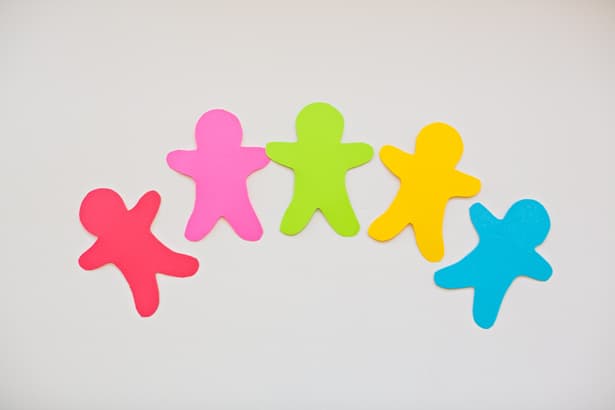 Step 3. Glue your continents to your circle shapes and now you're ready to glue them on the back of string and yarn to make a colorful Earth Day garland!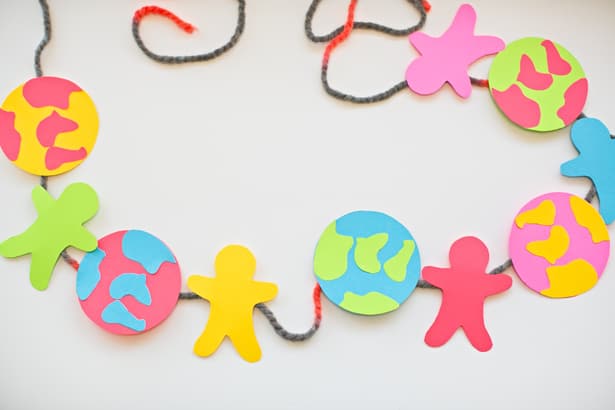 We hung ours up in the kids' room or you can hang them straight down like a mobile.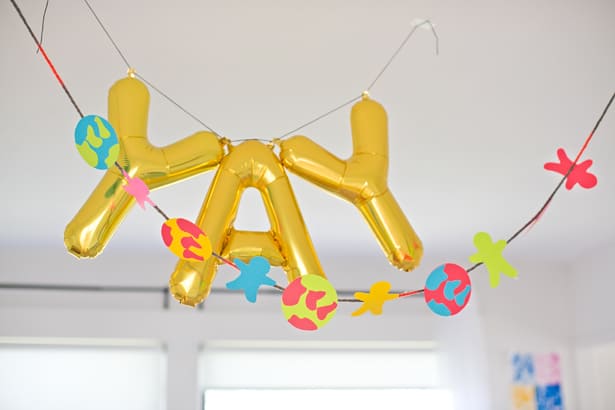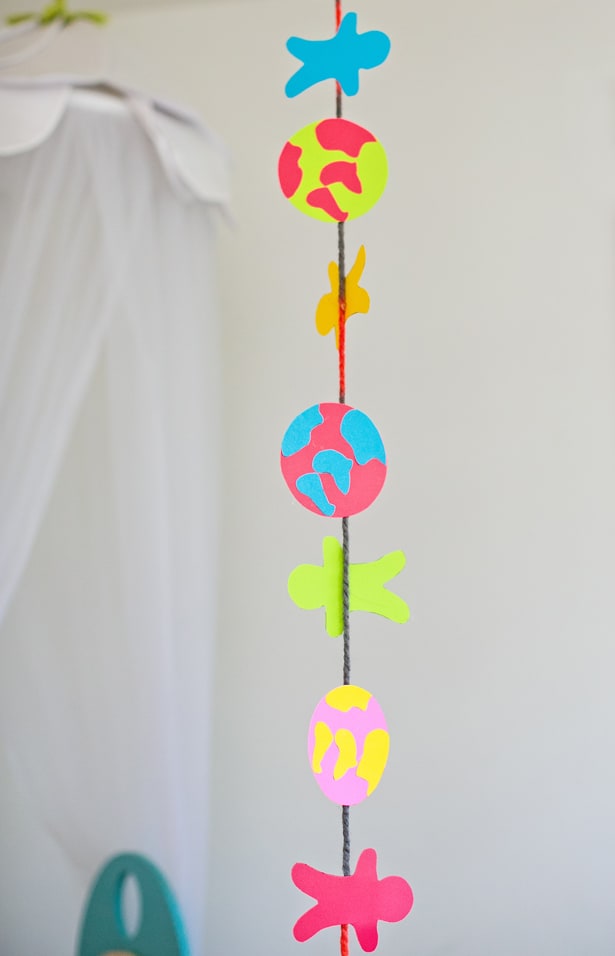 Additional learning activities you can add are to; ask your child to write in the continent names on the paper globes or write in the name of their family members or friends on each person cut-out.
How are you celebrating Earth Day this year? Check out these cool DIY ways to make a globe for more Earth Day fun!