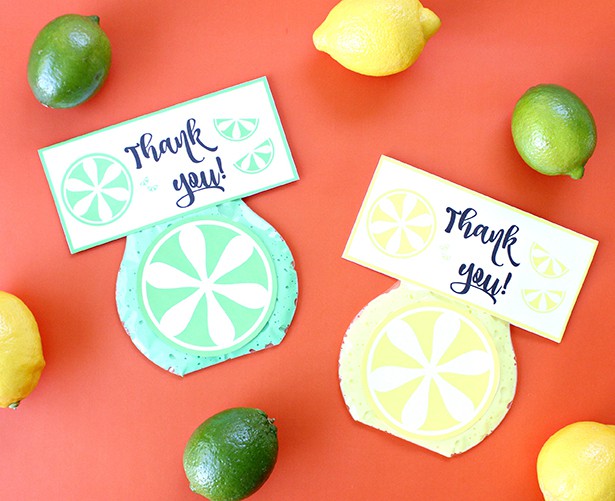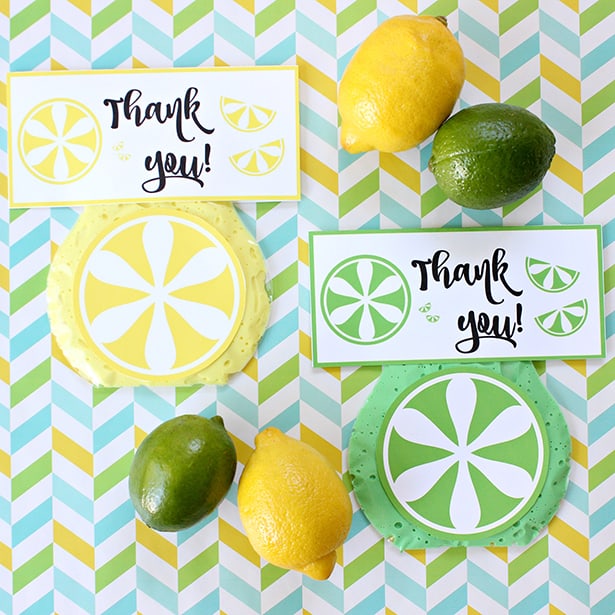 If you are hosting a fruity summer party, these fun lemon and lime citrus slime party favors are sure to be a hit! They are easy to put together and will add a splash of color to your party! Slime couldn't be more fun to play with and with a free printable & only 3 ingredients to mix up, it's an affordable way to say thanks to all your guests!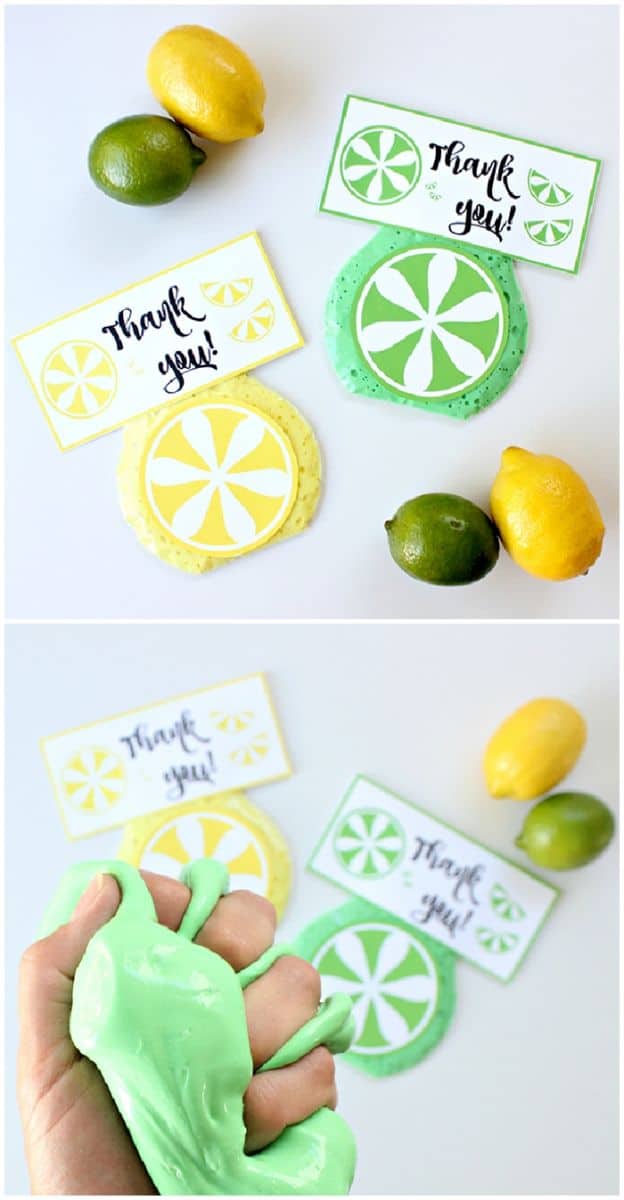 How to Make Lemon & Lime Citrus Slime Party Favors:
What you need:

Instructions: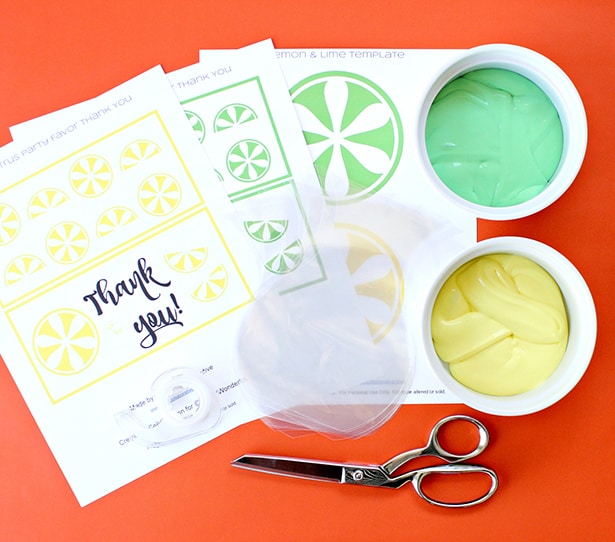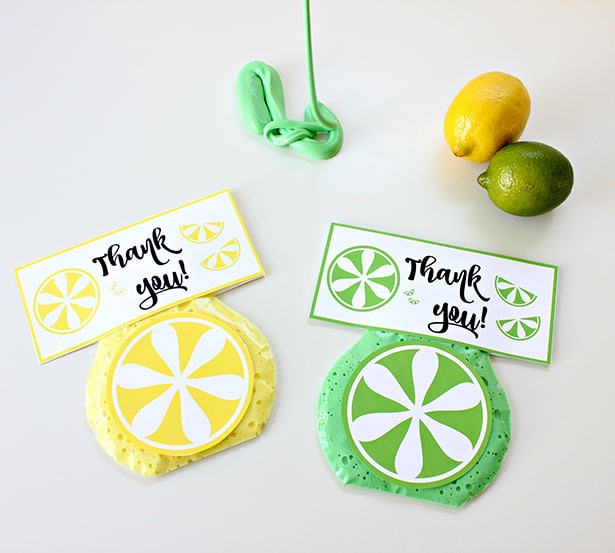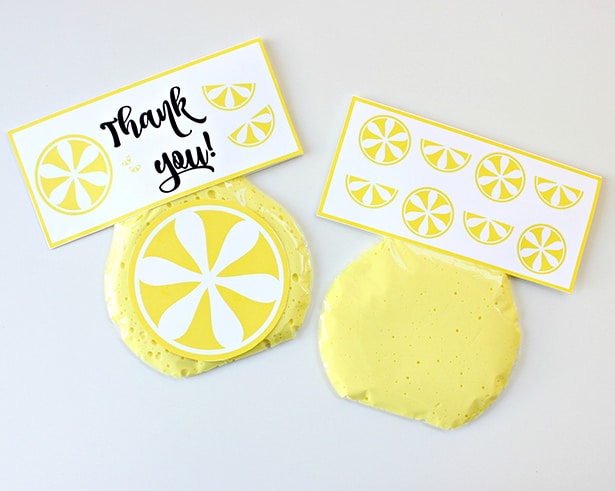 Make the yellow and green slime using the recipe here. This recipe should fill about 3 bags.

Fill bags with about ½ cup each of slime. Blow open the bags and let the slime drop in slowly.

Release air & fold the top of the bag over 2 times and secure shut with tape.

Print the free printable lemon & lime citrus slime party favors.

Cut out the treat toppers and the circular lemons & limes.

Fold the treat bag toppers in half. Tip: Hold topper over a window and use a white colored pencil & ruler to crease a line in the fold to allow a more even fold.

Place the top of the plastic bag between the top & bottom of the topper and secure shut with double-sided tape.

Place lemons and limes on top of the treat bag using double-sided tape.
Tips: Follow all of the steps when making the slime. Store the lemon & lime citrus slime party favors out of the sun at room temperature before using at your party.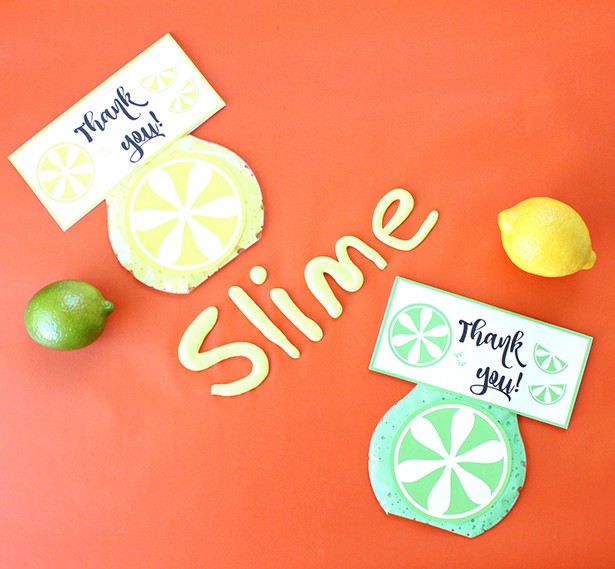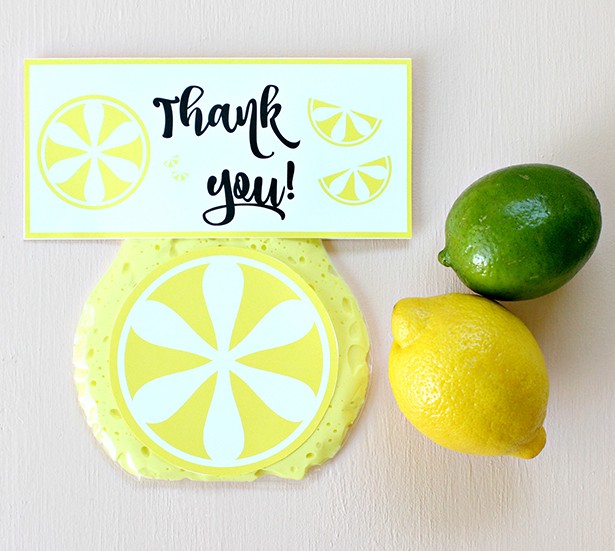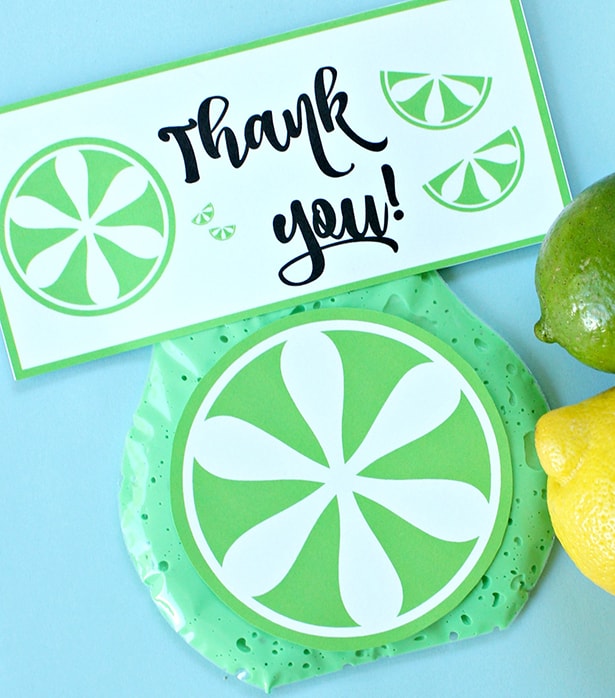 Please note that slime is a sensory play that should be supervised by an adult.That is it! Easy peasy lemon squeezy!!!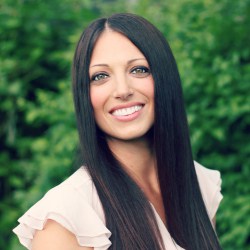 Rachelle Boone is the founder & author of Mom Collaborative. She strives to supply the frugal mom, on a smart budget, with creative ways to celebrate, play, teach, create, remember, organize, and enjoy life as a mama! When she's not thinking up something new to create for Mom Collaborative, she keeps busy as a stay-at-home mom of her two children, as a year-round, homeschooling mom and happily married wife! Outside of creating for Mom Collaborative and teaching, you'll likely find Rachelle picnicking and enjoying the outdoors with her family, near a beautiful lake or river in Washington State. You can follow Rachelle on Instagram, Facebook, Twitter and Pinterest.
______________________________________________________________________________________________________

Disclosure: Some of the links in the post above are "affiliate links." This means if you click on the link and purchase the item, we will receive a small affiliate commission. Regardless, we give our promise that we only recommend products or services we would use personally and believe will add values to our readers