As parents, we've all been through it. The accumulation of stuff that comes with young children. Oh, how quickly they outgrow things – toys, clothes, everything. Friends and family are great givers and receivers of pass-along stuff, but oftentimes aren't enough to keep up with the buildup.
Kidizen is a marketplace and community that takes this on, as a place to buy and sell things for kids. Founders Mary and Dori are parents and have first hand experience in dealing with the pile up of kid stuff. On the flip side of that, there are always additional things that you may need for your child.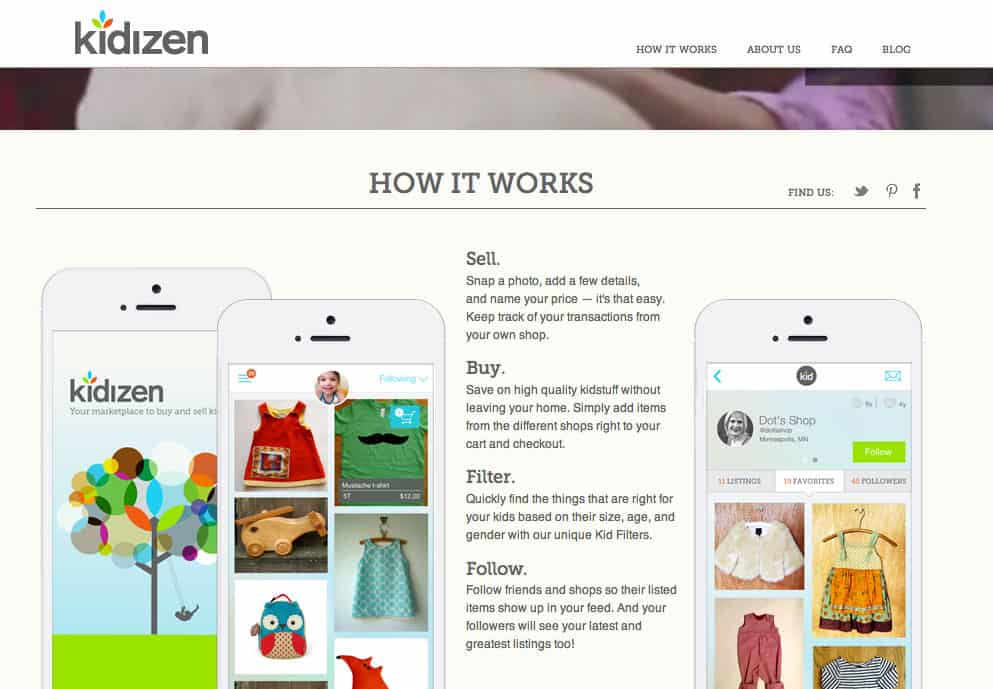 Here's how Kidizen works, which is a bit of a twist: it's a free mobile app, currently available on Apple's App Store (no word yet on an Android version). There are a few primary functions that the app allows you to do: buy, sell, filter, and follow. Buying is as simple as adding items from different people's "shops" to your shopping cart and checking out. Selling entails what you would expect – taking a picture of the item, writing in a few details, and setting a price. At that point, the item is for sale in your shop. Filtering is searching with specific characteristics such as clothing size, age, and gender. Finally, following allows you to track a shop so any items listed in the shop show up in your feed.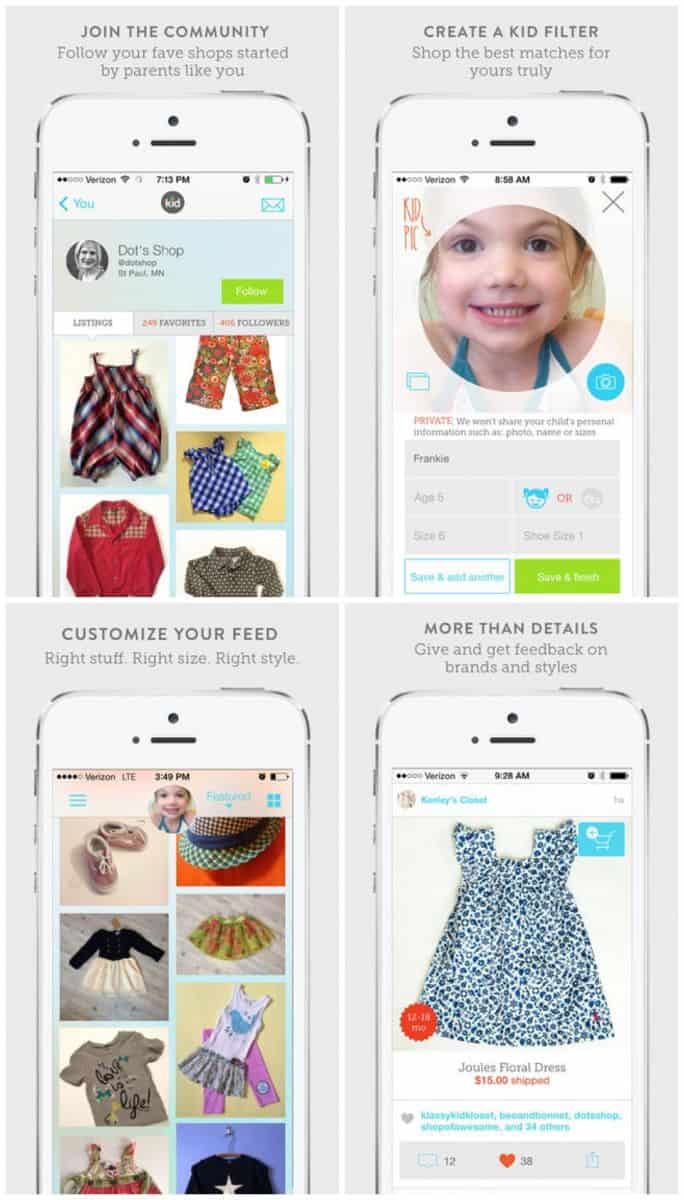 This might be a win win for parents as both receivers and givers of kid stuff. Find out more over at Kidizen.