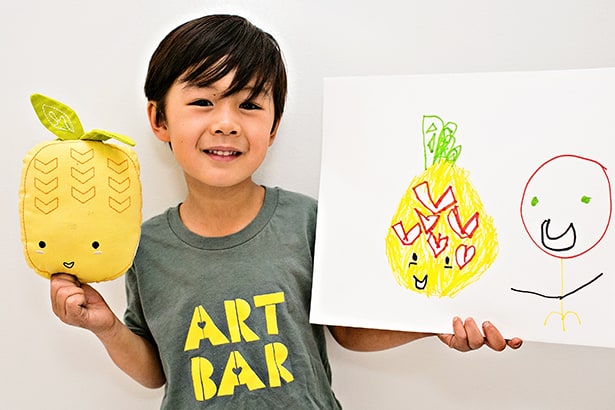 My five year old son is deeply attached to his favorite softies and stuffed animals. He carries them around in a little wagon, 5-7 of them at a time on a rotating basis. He usually has 5 main ones and 2 are different ones he adds to the mix that change week by week.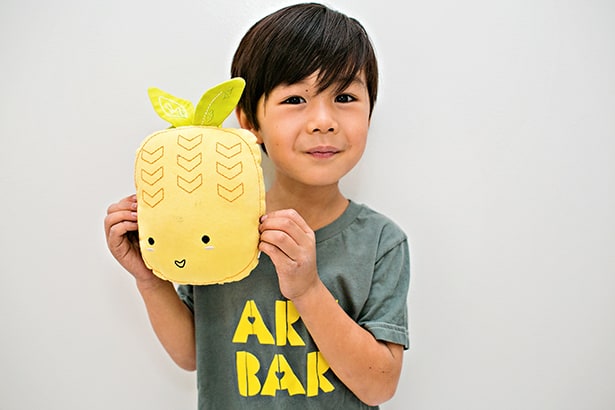 One of his favorite is this cute pineapple stuffie that he names "Pineapple" yes very clever I know 🙂 I got the idea for him to draw portraits of his favorite lovies when I saw this idea on Happy Projects Design's Instagram.
This is a cute way to encourage your kids to draw and makes a lovely art keepsake to remember their favorite things.
All you need to set this up is an easel (tabletop or standing easel), paints or markers, a stand for your lovie and some great art paper. We love using thick watercolor paper for this type of art.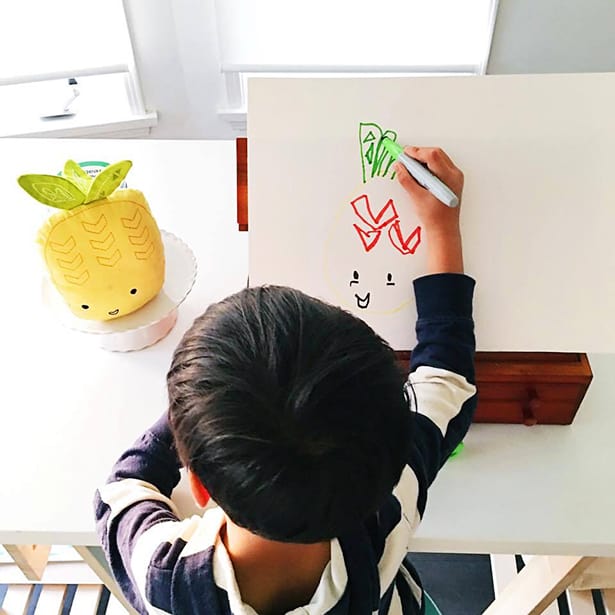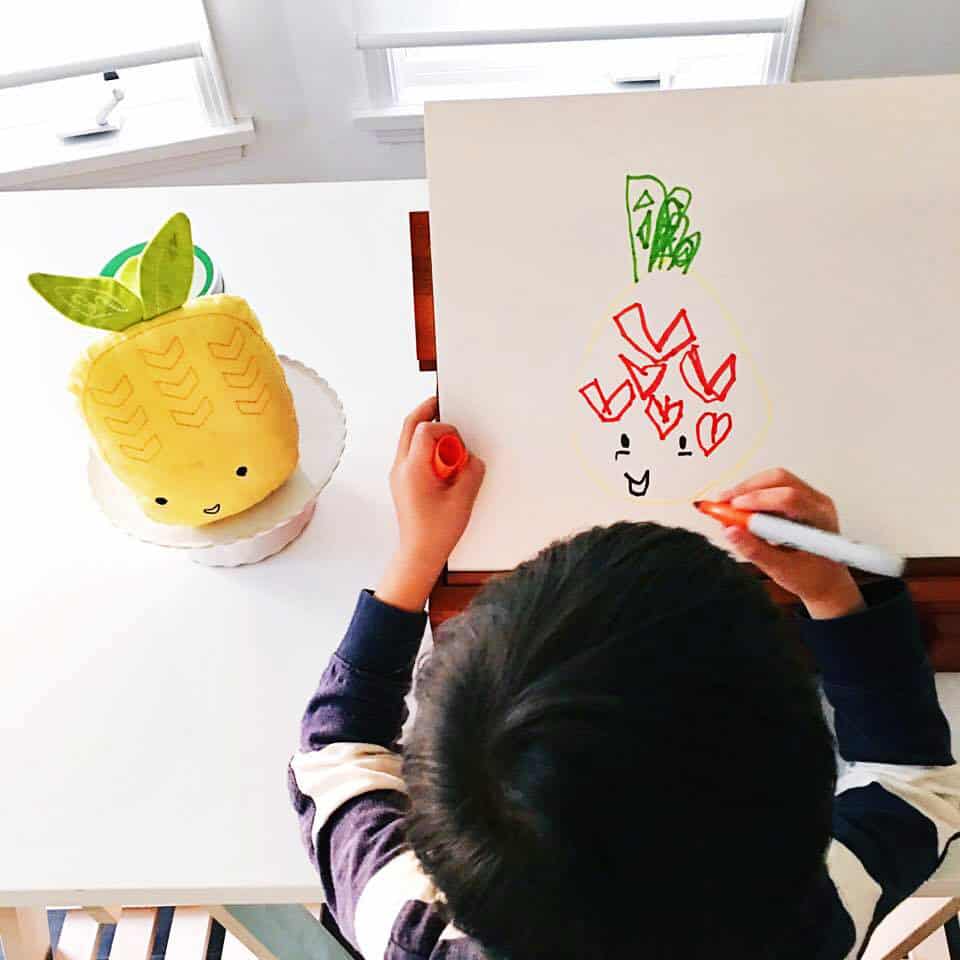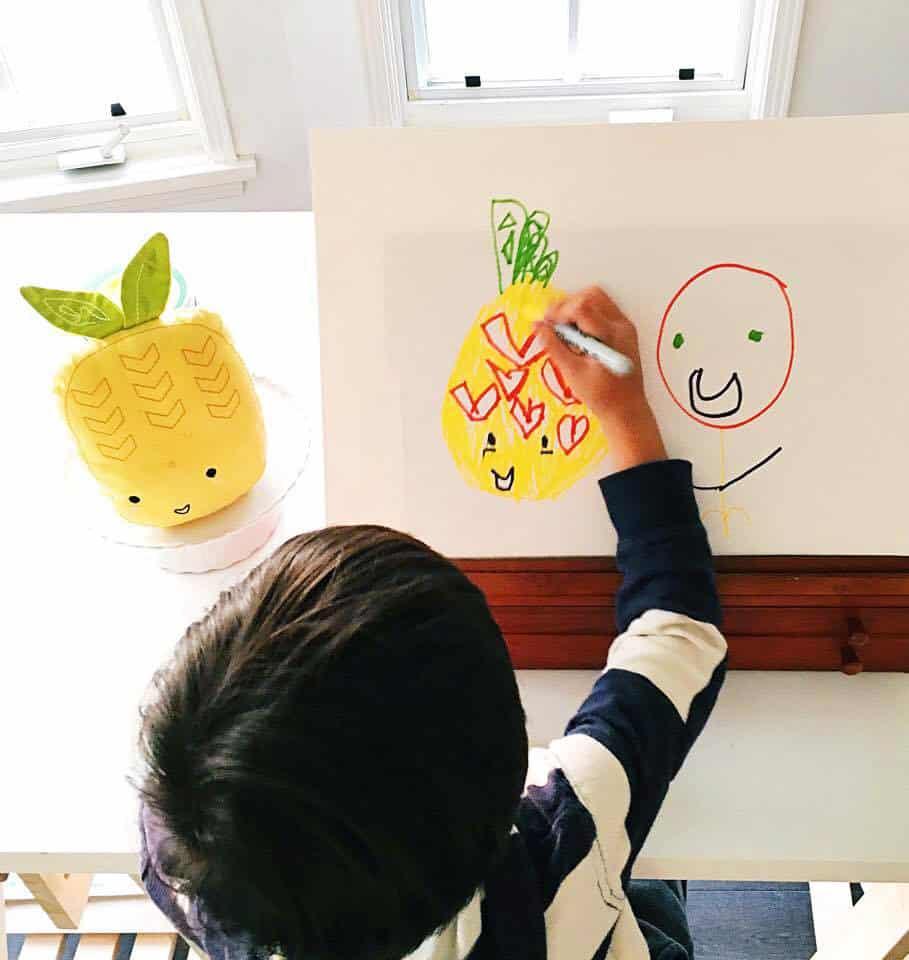 I love how he added his own self-portrait next to the Pineapple. He titled this one "Me and My Lovie."
I have an idea of him drawing the other 5-6 stuffies he carries around and then taking a photo of each and making them into 5″ x 5″ prints into a little album. I know the day will come (sooner than later) when he won't be carrying around that little wagon of softies, but we'll always have the prints to remember them by!
You can also frame each art print and surprise your child – wouldn't they make a great holiday gifts?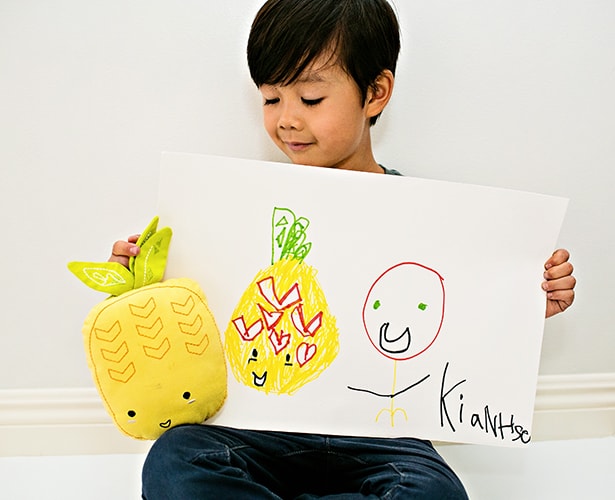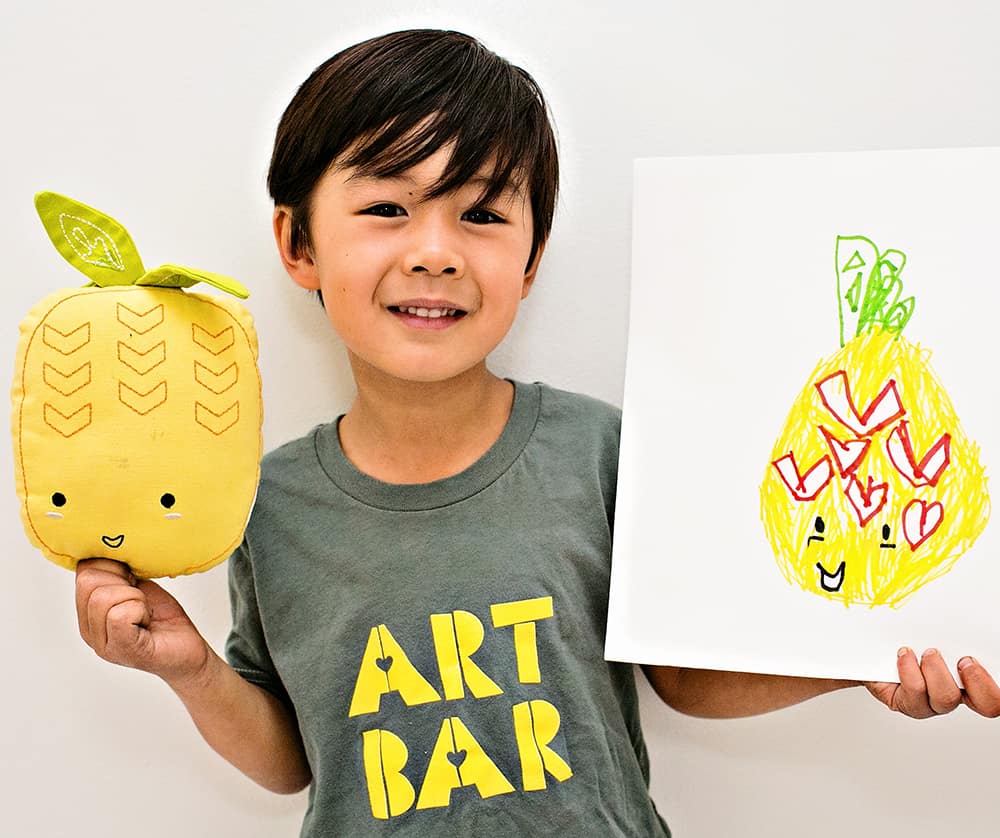 My son isn't very confident about his drawing so I love how this simple invitation to draw something he loves sparked his interest and confidence in art.
What are your favorite ways for you to encourage art in kids?