Getting active and tracking progress has never become easier and more fun with new technology surrounding wearable tech for kids such as wearable trackers and watches.
Ibitz wants to enhance that market with their family friendly ibitz wireless kid and adult pedometers. These kids' pedometer wirelessly synchs to a rewards app where parents can set rewards such as play time or coins, but also create custom ones (e.g. trip to the zoo) based on goals set.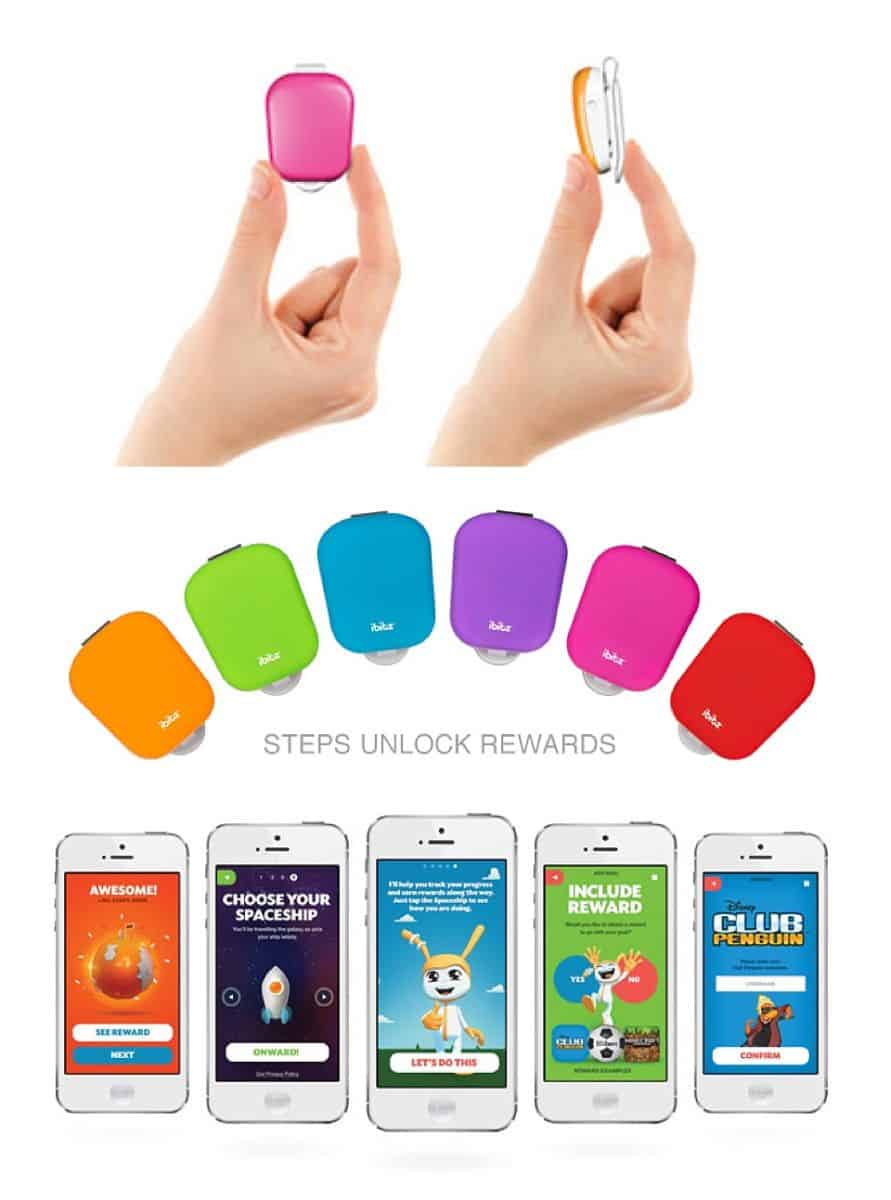 The ibitz is targeted for kids over 5 and comes in a small clip design (at just 1.5″ tall and 1″ wide) that can be attached to the hip or shoes in a variety of 7 different colors. I like its obscure size which to me, makes it feel like an integration of your kids' everyday movement. The ibitz tracker is also water resistant and comes with 30 days worth of activities.