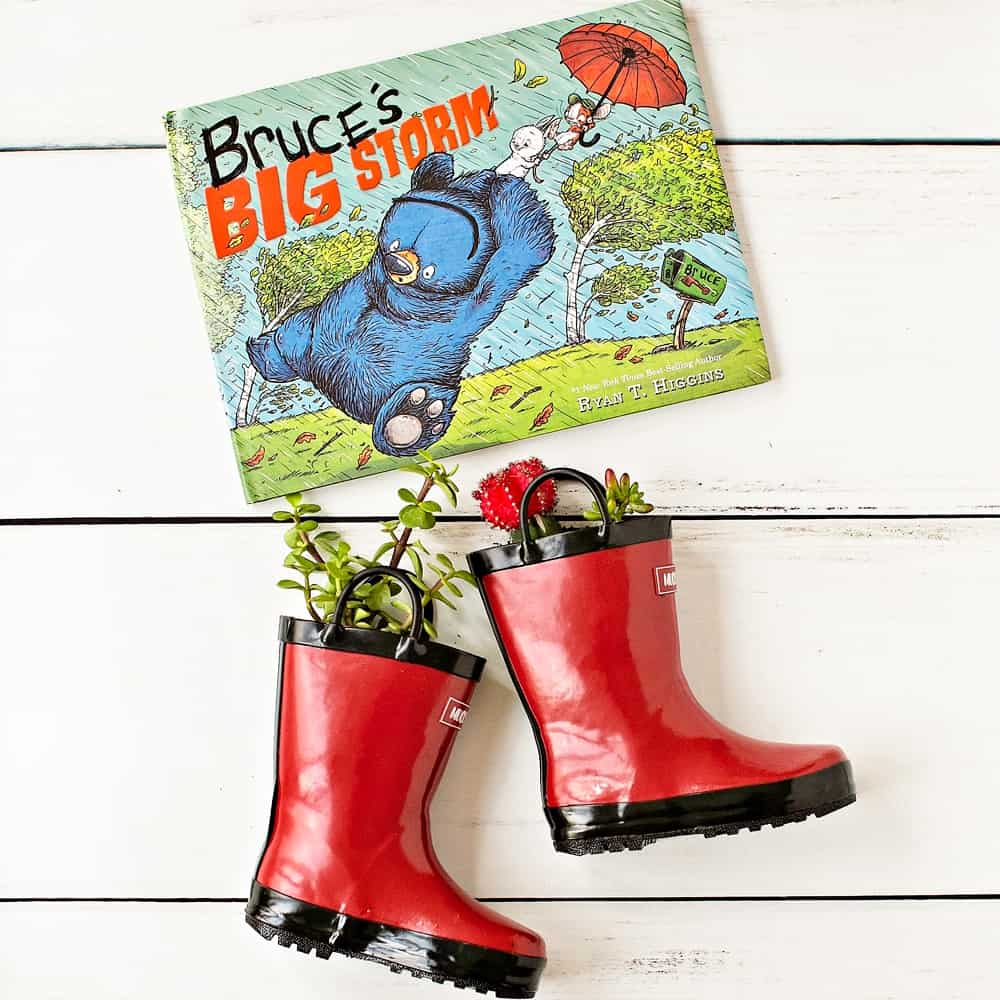 This is a sponsored post by Disney Book Group. As always we only work with brands that we love. All thoughts and opinions are our own.
It's no secret that our house is full of books. We believe that books not only open up imaginations, but they also create a special bonding time for families as well. Our latest book love? Bruce's Big Storm by Ryan T. Higgins, the fifth book in the best-selling Mother Bruce series, which officially hit store bookshelves on September 3rd.
Think back to when you were a child…do you have fond memories of crawling up on your parent's lap and snuggling down with a book? This is what I remember and what I want for my children as well. Once we cracked open the cover on Bruce's Big Storm, that's exactly what happened in our home.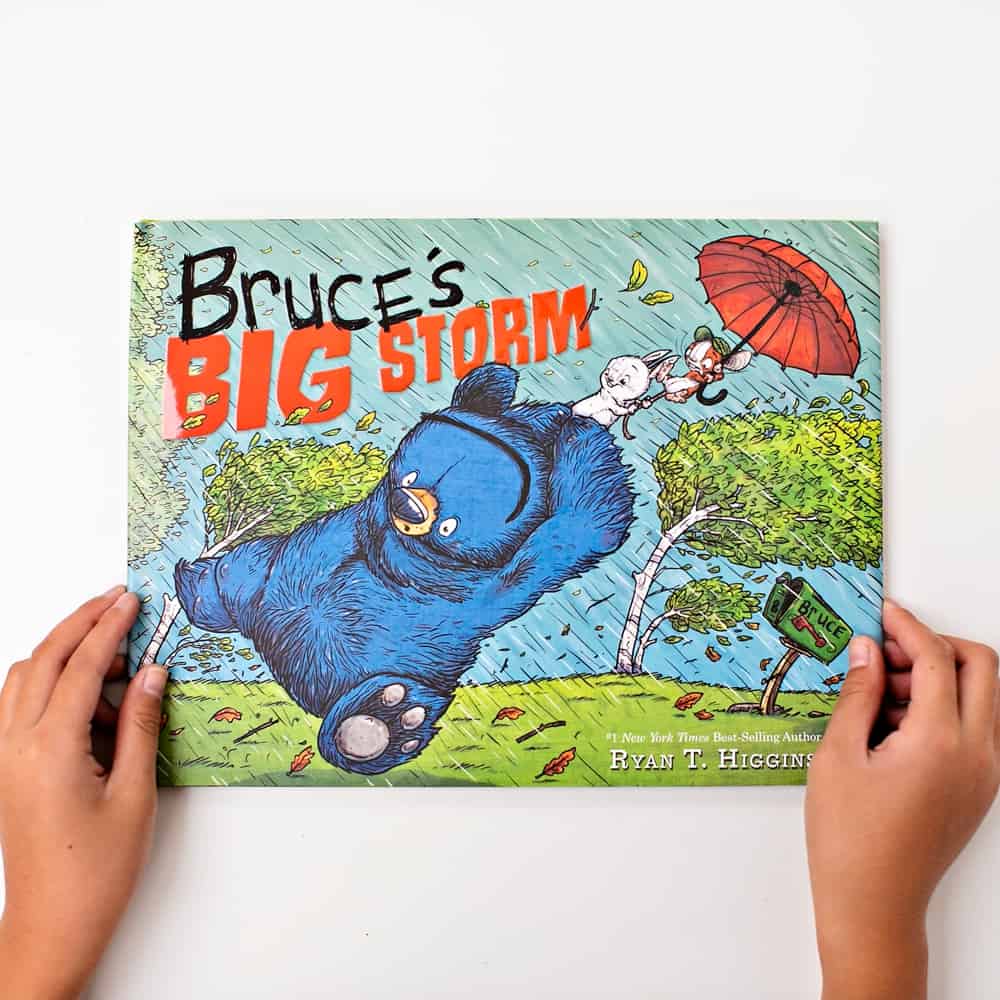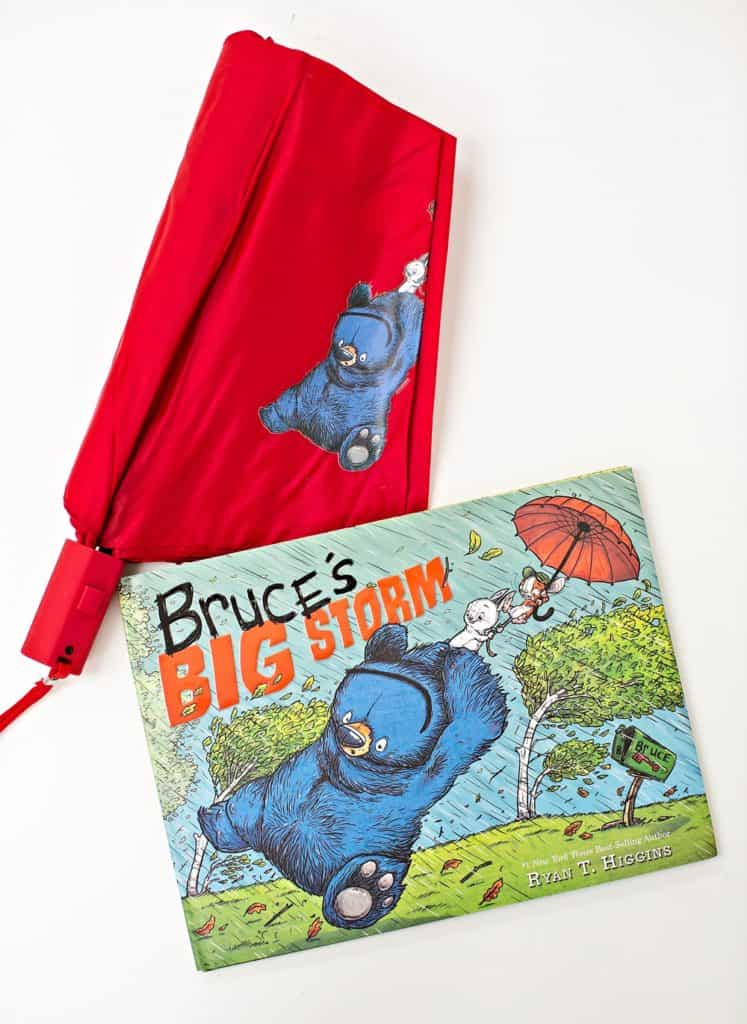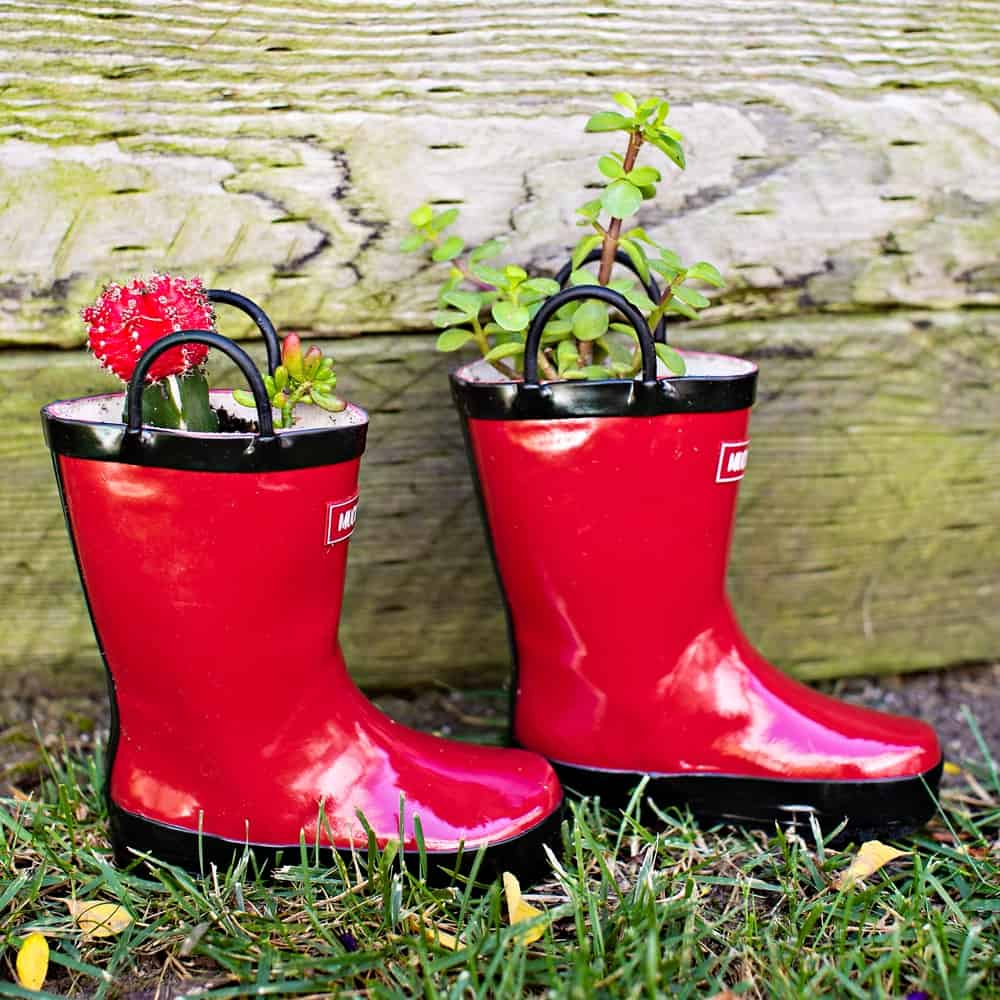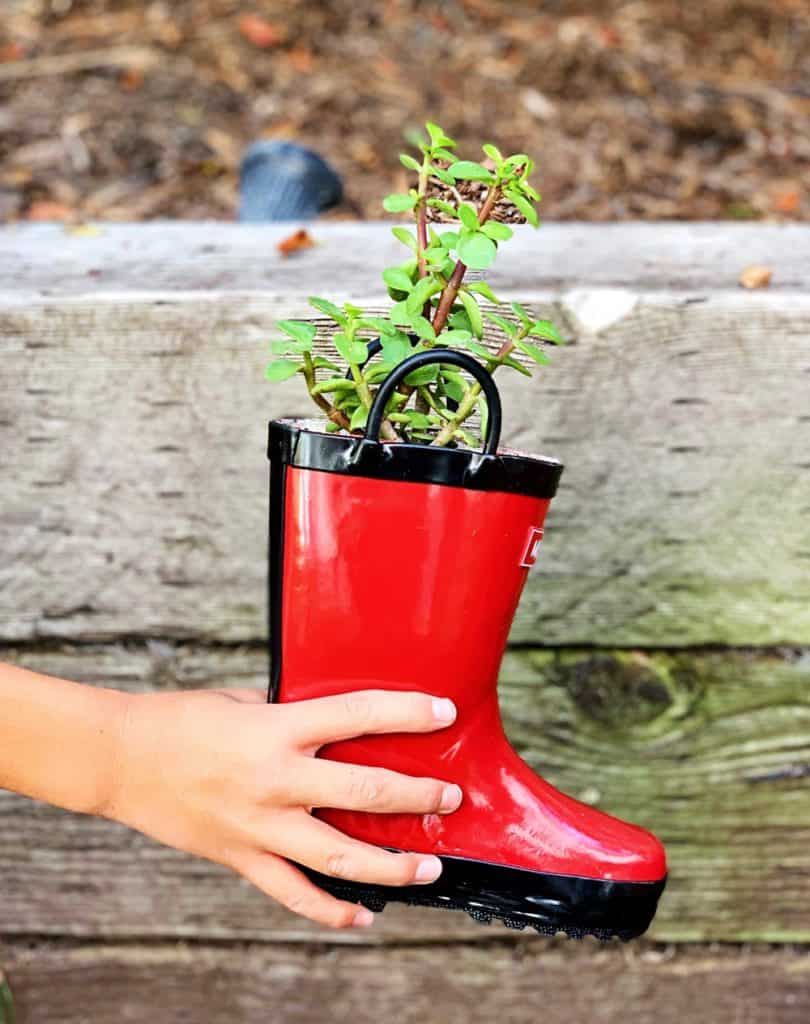 Beating out the storm with Bruce
Sometimes, Mother Nature has a different idea of how the day is going to happen. What Bruce figures out quickly in this book is that his home is a safe space for himself when a storm suddenly approaches . But as for the rest of the woodland creatures, they're all turning to Bruce for that same comfort and support.
Not only does this book teach about understanding and compassion, but it really does hit on a lot of other great life lessons to teach children as well. There are so many reasons to add this book to your bookshelf at home… here are just a few of the reasons why we can't get enough of Bruce's Big Storm.
The message of the book is all about caring for the community
Even though Bruce might be labeled as a bit of a grump, he still shines and comes through for his community of friends and neighbors when they need him the most.
Words flow easily off the page and into your heart and mind
Ryan T. Higgins is a stellar author that knows how to write words that connect with both adults and children alike. The way that he can find a way to have everyone laughing over the same information is true and pure talent.
Every page has beautiful illustrations
As if the written words aren't perfect enough, every single page is enhanced with amazing and beautiful illustrations. From bright colors to adventurous pictures, there's a reason that this book is a page-turner from cover to cover.
There are more Mother Bruce books to explore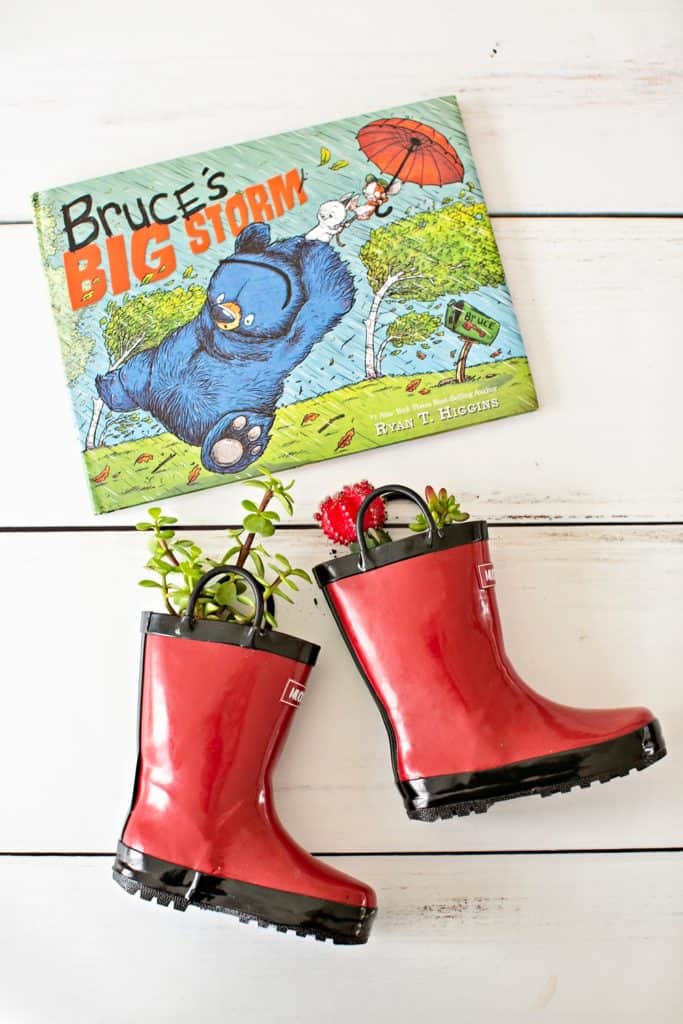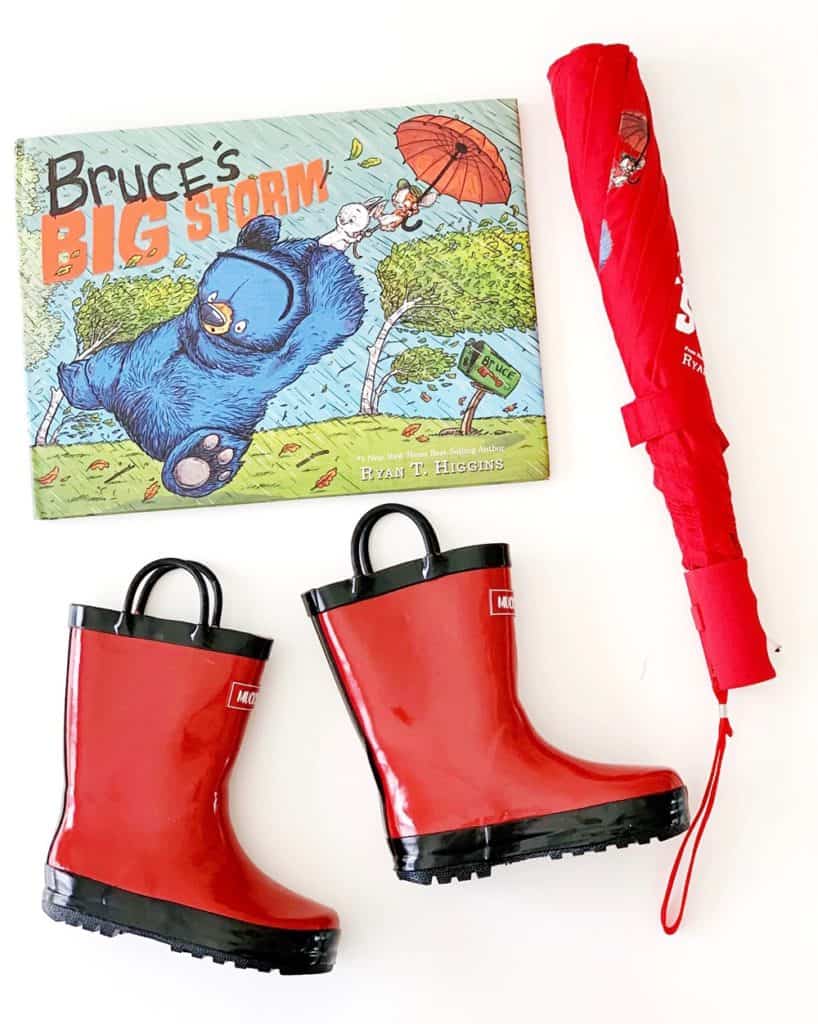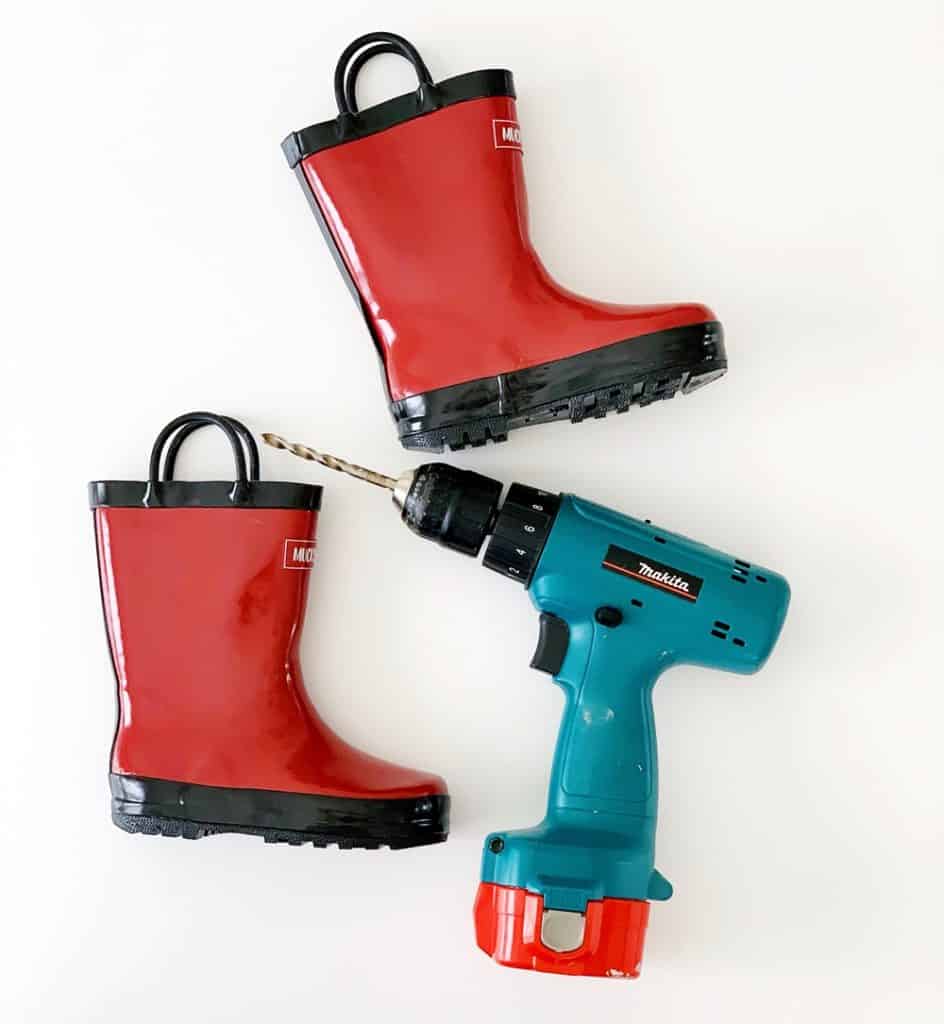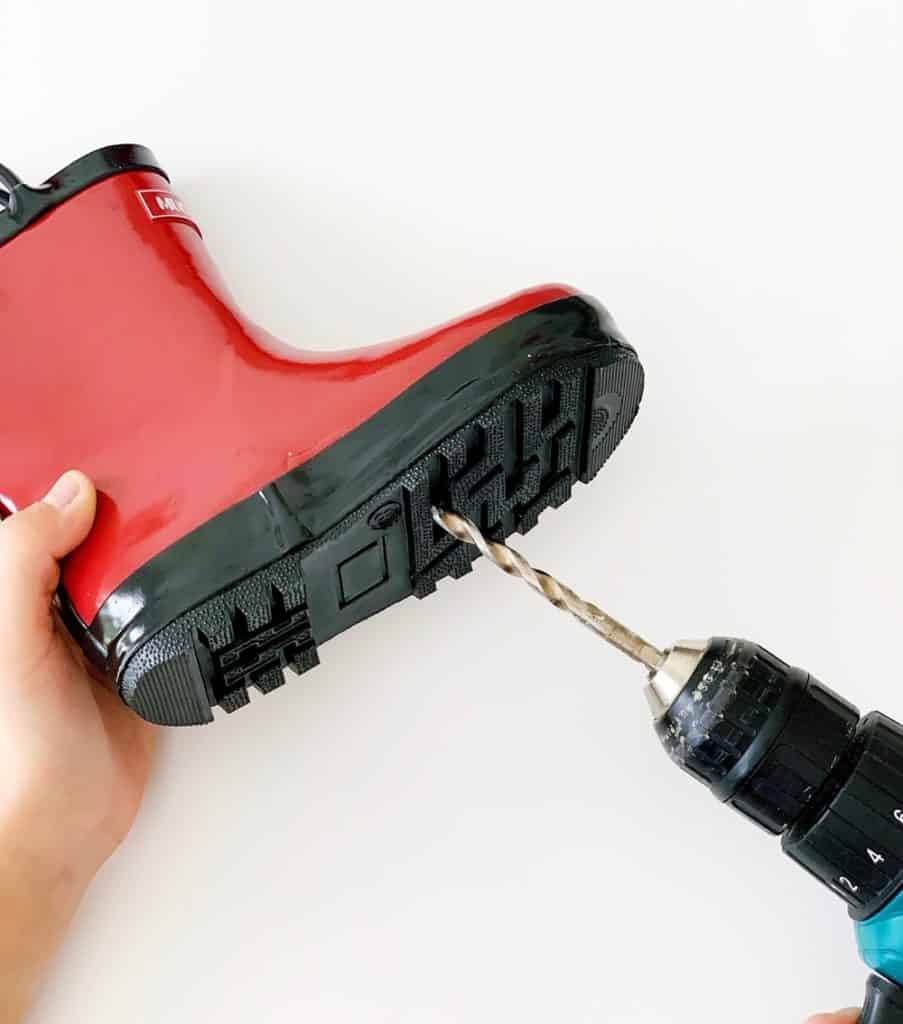 Everyone loves a good series and the Mother Bruce books don't disappoint. This new release is just one of many that showcase Bruce and his adorably grumpy self.
If you're looking for a fun and engaging book to introduce into your bedtime story rotation, you won't want to pass up on this one.
And just because I love to combine reading and crafting, I've put together a fun craft that you and your child can do together as well!
DIY Red Rain Boot Planters – Perfect for riding out the storm
Puddle jumping is always a big hit in our household. After several rainstorms later, what do you do with those rain boots after the kiddos' feet have grown too big? Instead of tossing them to the curb, why not recycle them into a fun craft instead?
With the newly released Bruce's Big Storm book out and about , it's only fitting to have a storm craft to go along with it. This Red Rain Boot Planter shows that you can easily have fun creating , even when the rain is refusing to stop.
Supplies needed for these rain boot planters:
Old Rain Boots (great to upcycle ones your kids don't fit anymore!)

Electric Drill

Soil

Small plants (you can use any plants, but succulents are easy to care and low fuss!)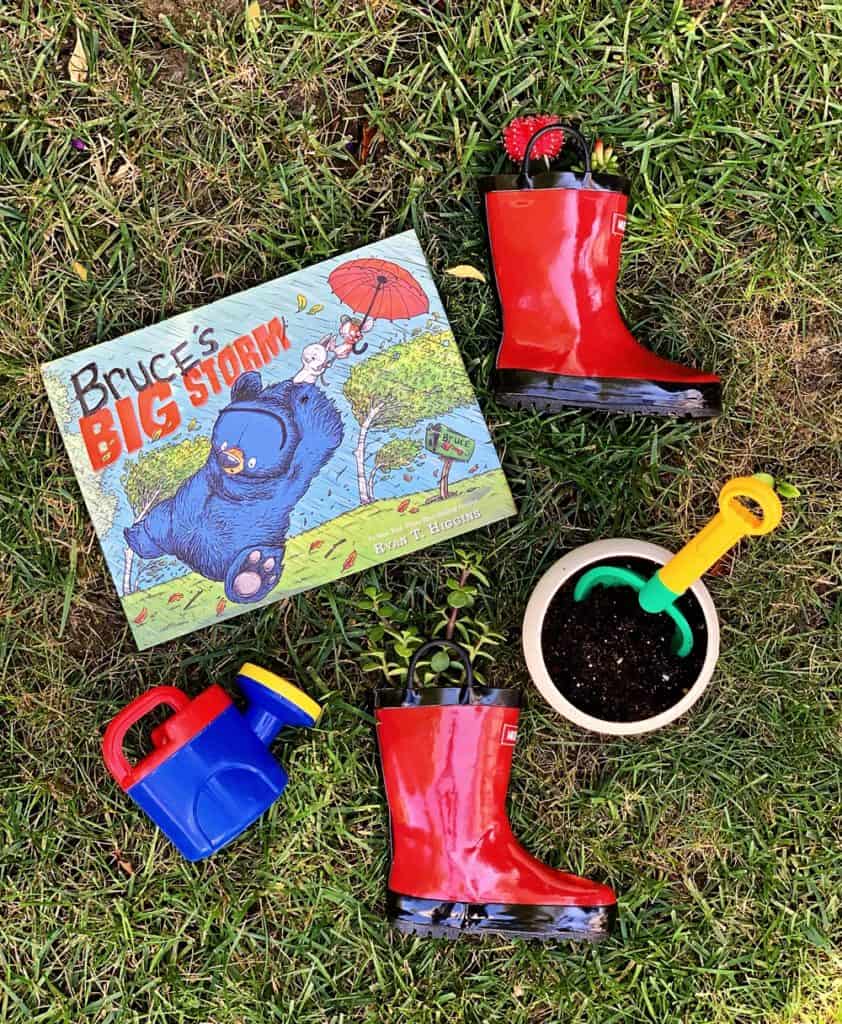 How to make Rain Boot Planters:
It's really quite simple. All you need to do is fill up your rain boots with soil and pack in your plant.
First though, you want to make sure the planters will drain water so you'll need an adult to carefully lift up the rain boot and drill a few holes in the soles on both bottoms of the boots. And literally, that's it!
These are toddler rain boots so we drilled 3 holes. Larger boots will need a couple more drainage holes.
This a fun planting activity kids can participate in by adding soil to the rain boots, planting the succulents, and packing it in. They can also be responsible for watering the planter!
You can hang up the rain boots easily on an outdoor wall with a hook for a cute and fun nature decor, but we love ours in a standing position in the yard!
If you're looking for an awesome family-friendly book that encourages community love and solving problems as they arise, you and your child are going to love Bruce's Big Storm. Grumpy or not, Bruce has a soft spot for helping out his friends!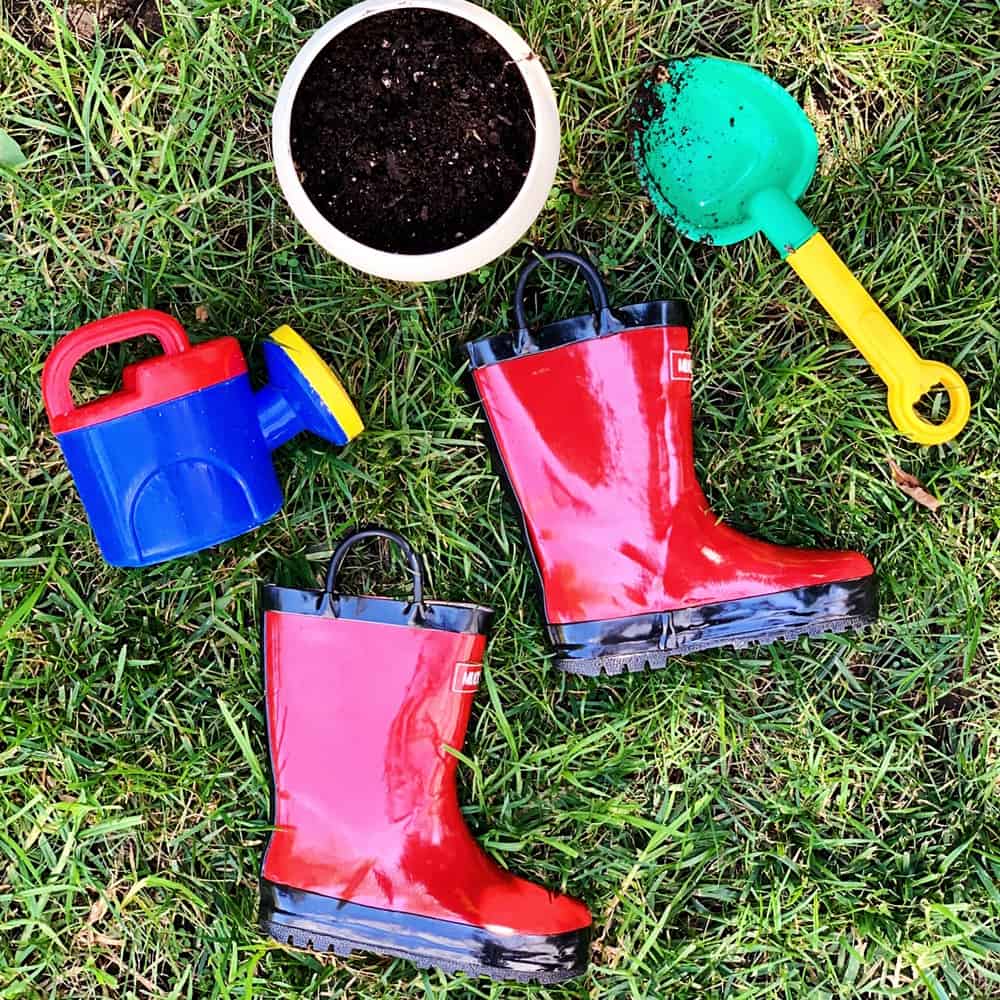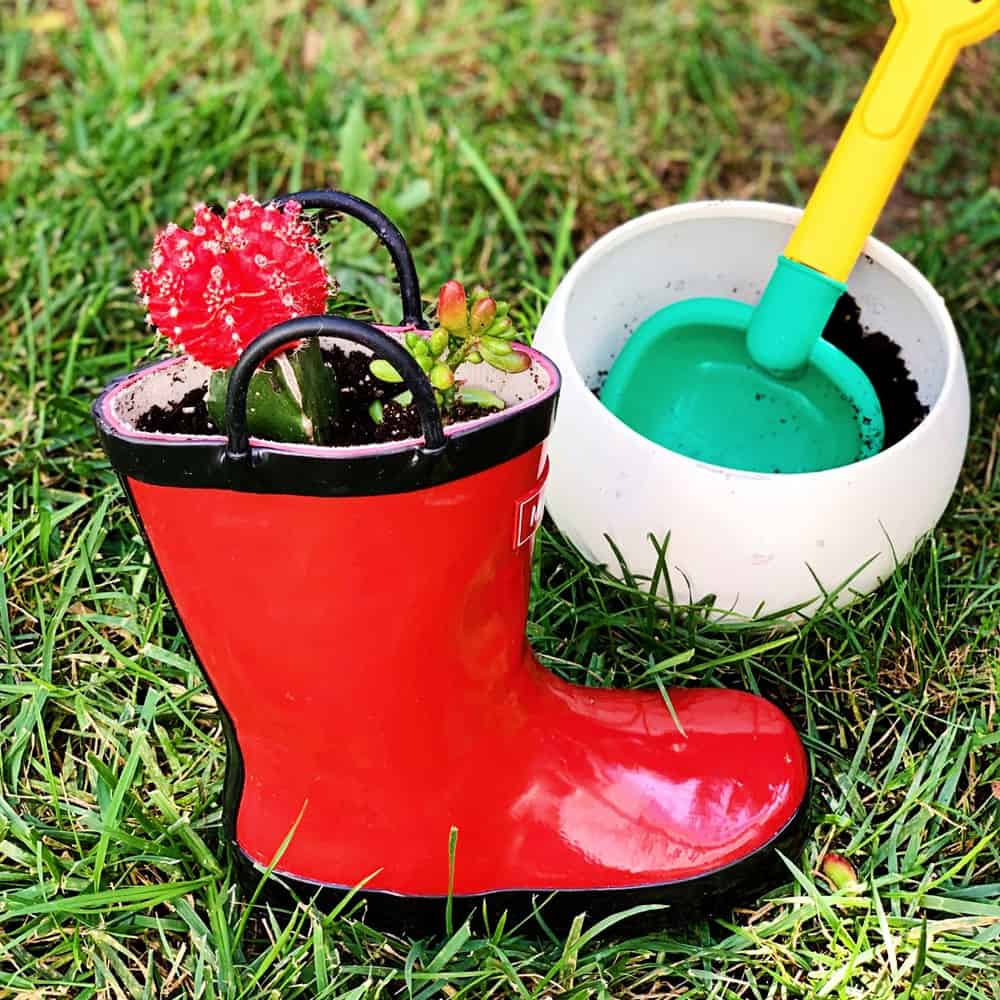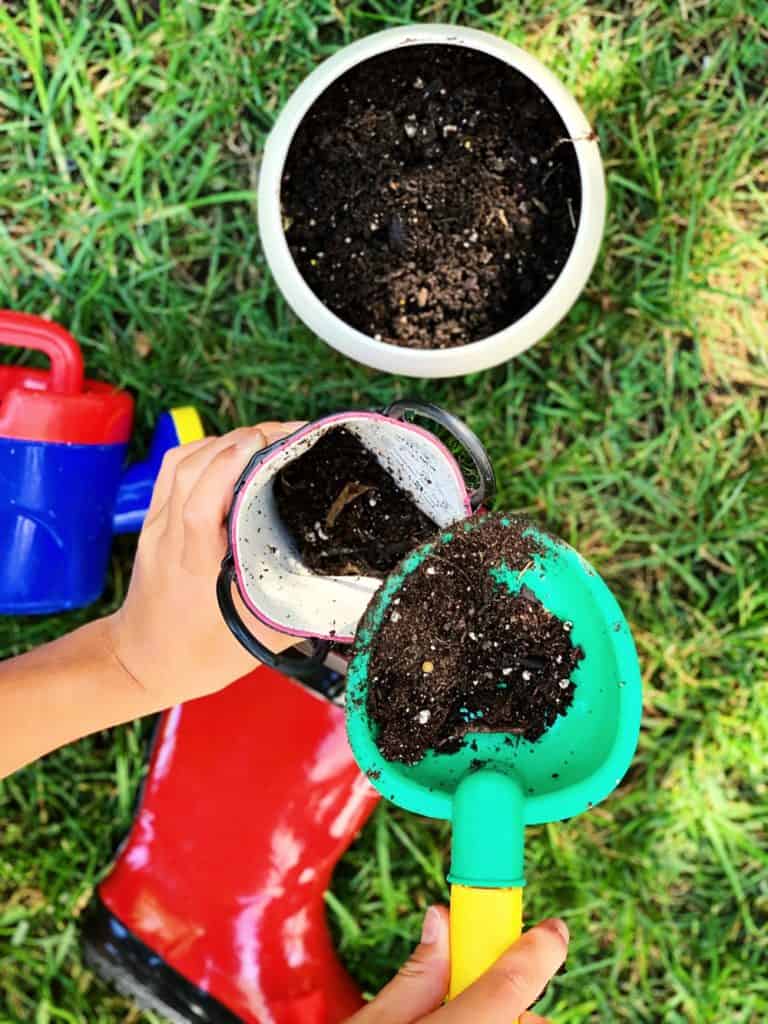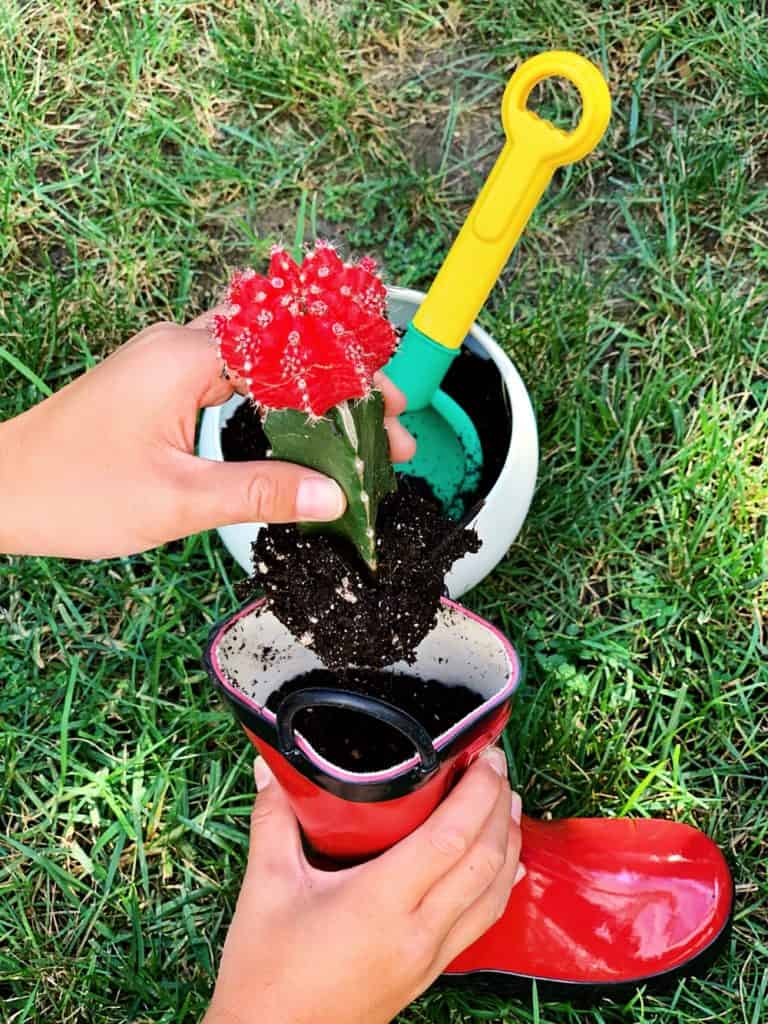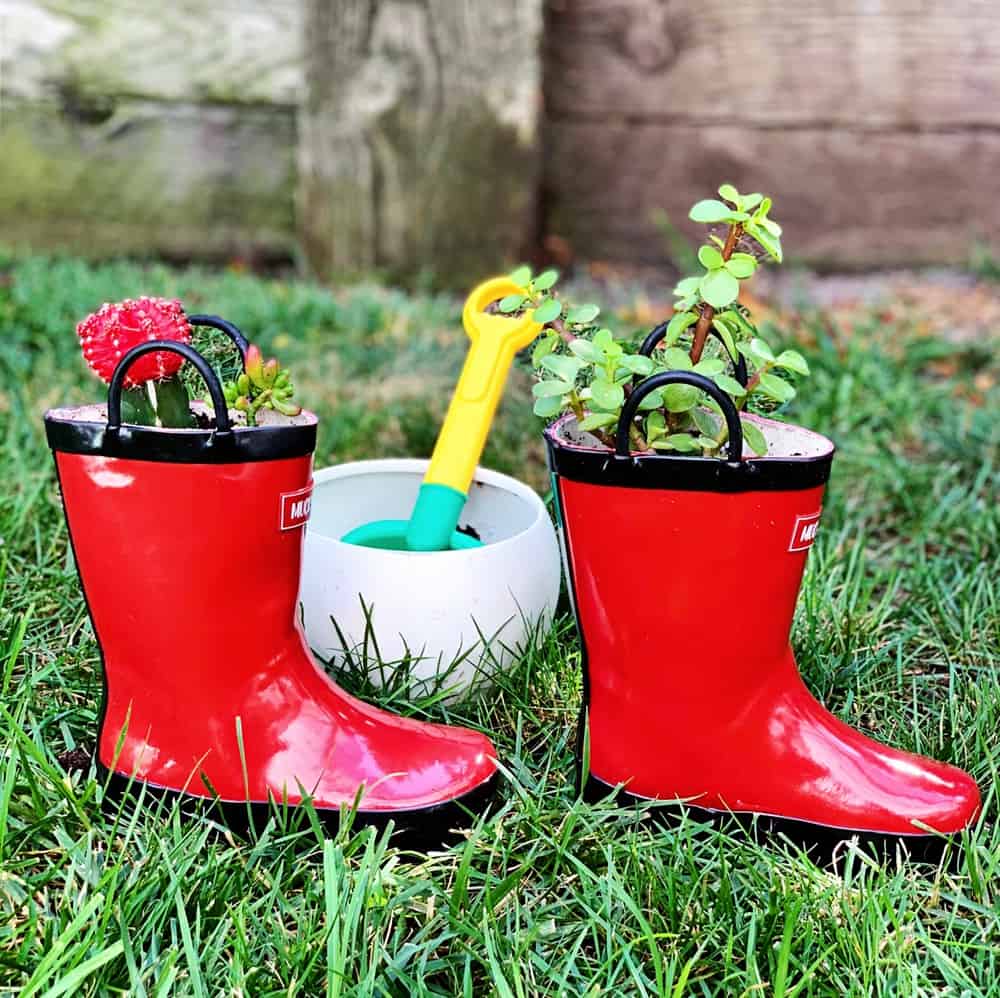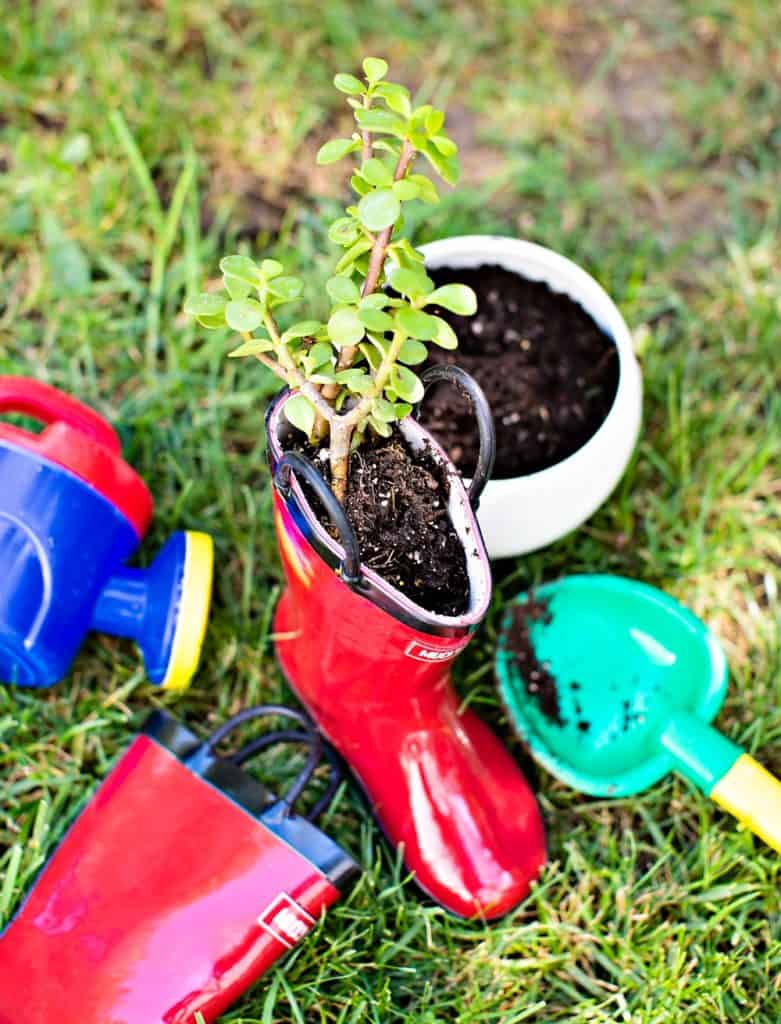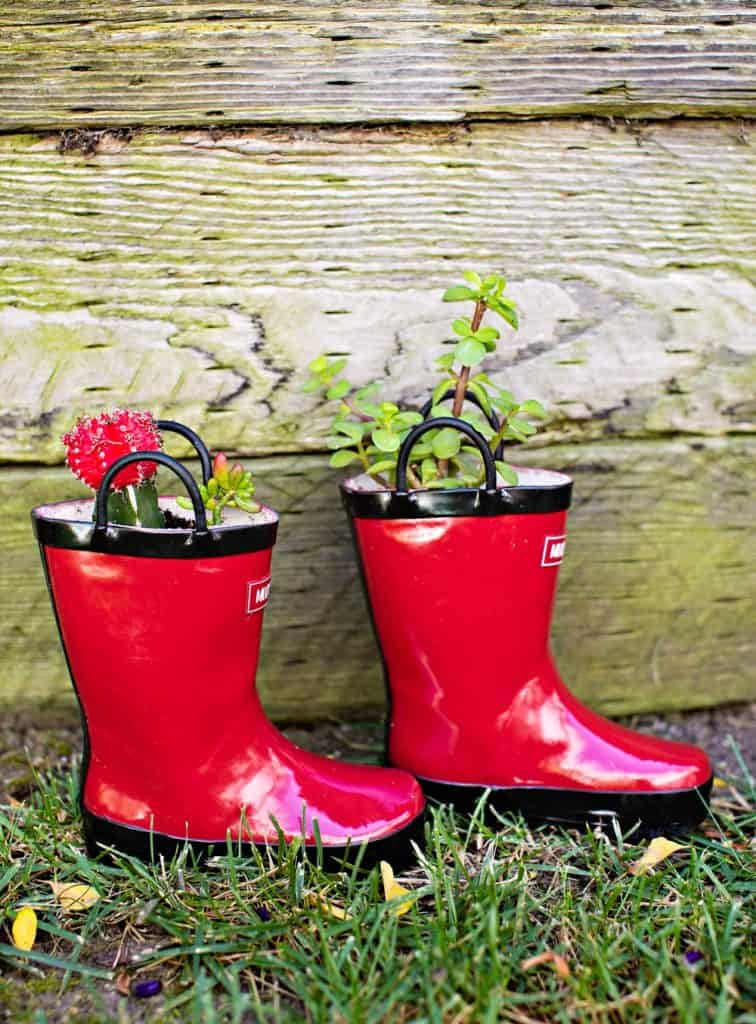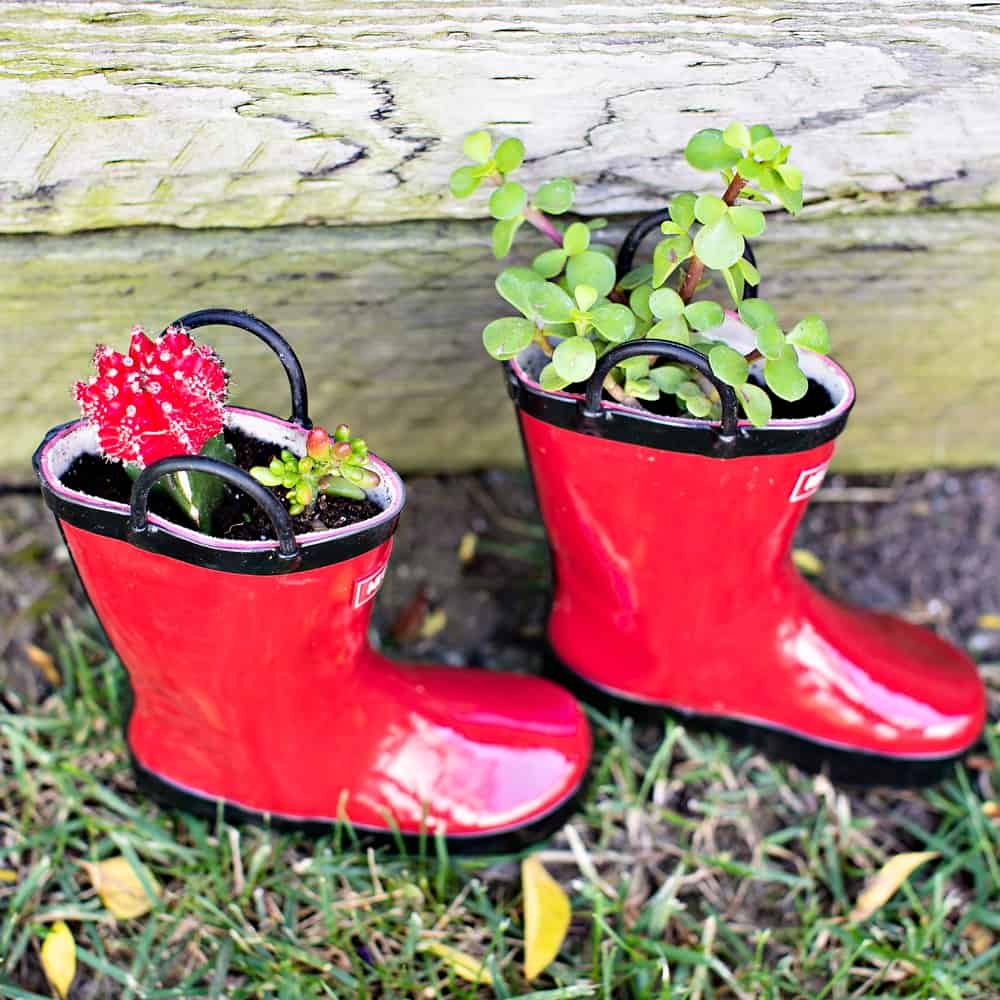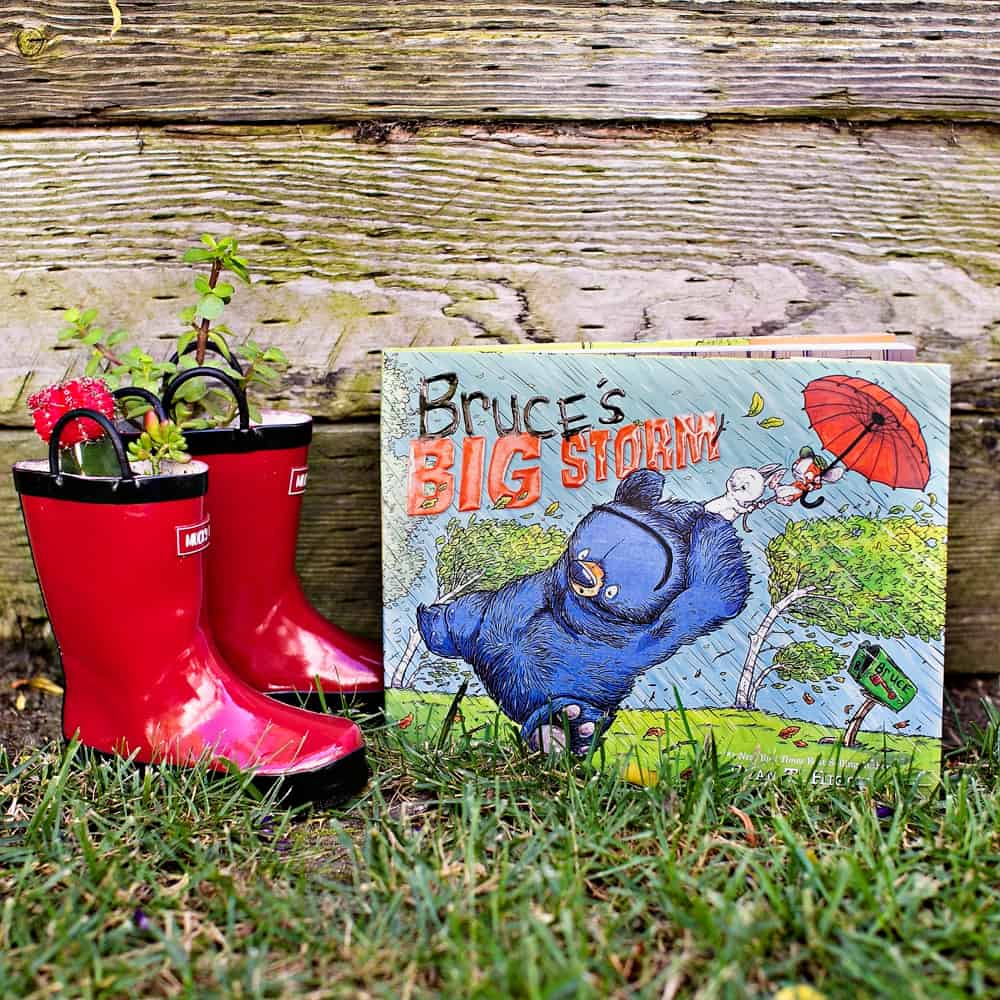 Don't miss out on this great book release, out September 3rd, 2019!
Learn more about Bruce's Big Storm, published by Disney Book Group, recommended for ages 3-6
Disclosure: Some of the links in the post above are "affiliate links." This means if you click on the link and purchase the item, we will receive a small affiliate commission. Regardless, we give our promise that we only recommend products or services we would use personally and believe will add values to our readers.