I recently hosted a baby shower for a dear friend and since this is her third baby, we wanted to keep the activities simple and (as experienced moms know) functional! So instead of the cutesy baby shower games, the moms in attendance banded together to make cute and chic bib bandanas for our friend's baby girl. This is a super simple project that results in a stylish and useful gift to take home. In my opinion, you can never have too many bibs!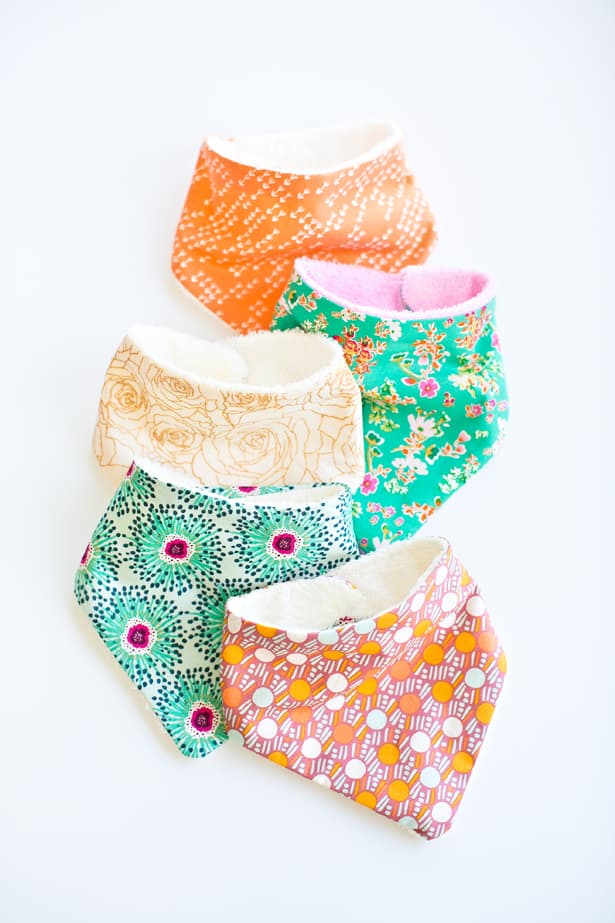 Easy DIY Baby Bandana Bibs – Materials:
– Sewing machine
– Thread, scissors
– Fabric (we love these pretty fabrics from Stitcherie)
– Iron-on Velcro closures
Instructions:
If you already have a bandana bib at home you can trace it as a pattern or use this free pattern from Craftsy which is what we used.
Step 1. Trace one side using the pattern on your fabric and one side on your terry cloth fabric.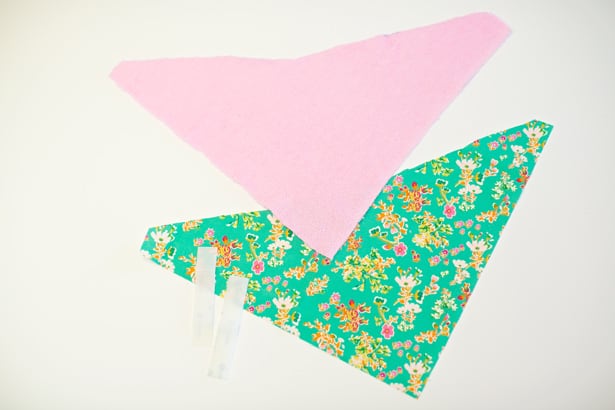 Step 2. Pin the two pieces of fabric wrong side up. Sew along the edges with a 1/4″ allowance, leaving an opening.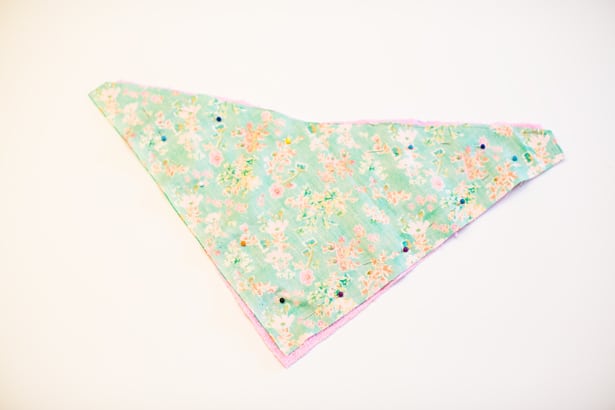 Step 3. Trim any excess fabric with scissors. Reverse the fabric through the opening you left.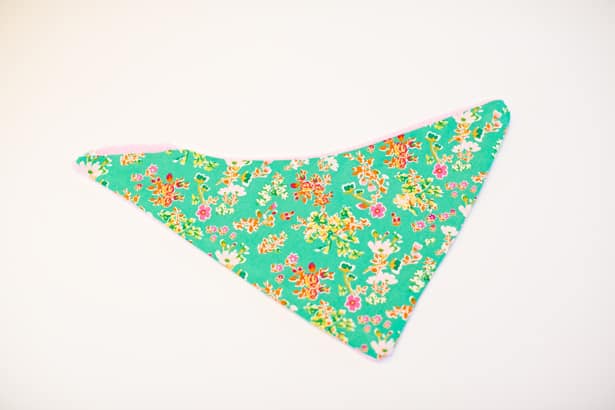 Step 4. Stitch the opening to close it up. You can use your machine for that as well.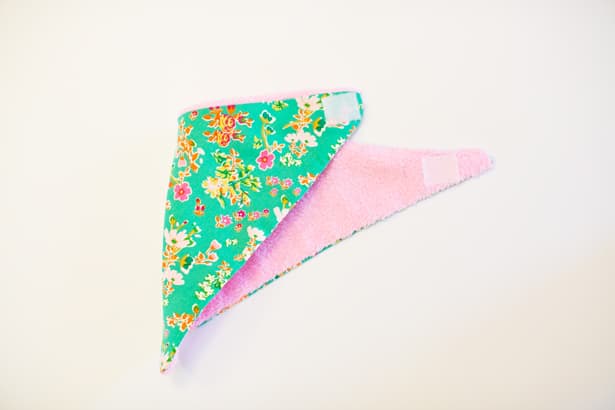 Step 5. Follow the instructions on your Velcro closures and iron them onto the bib. You're done!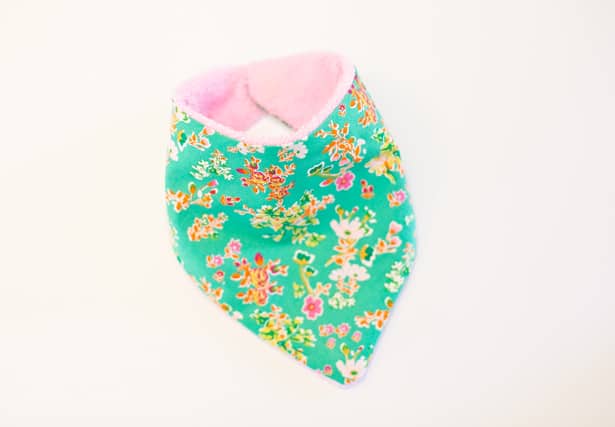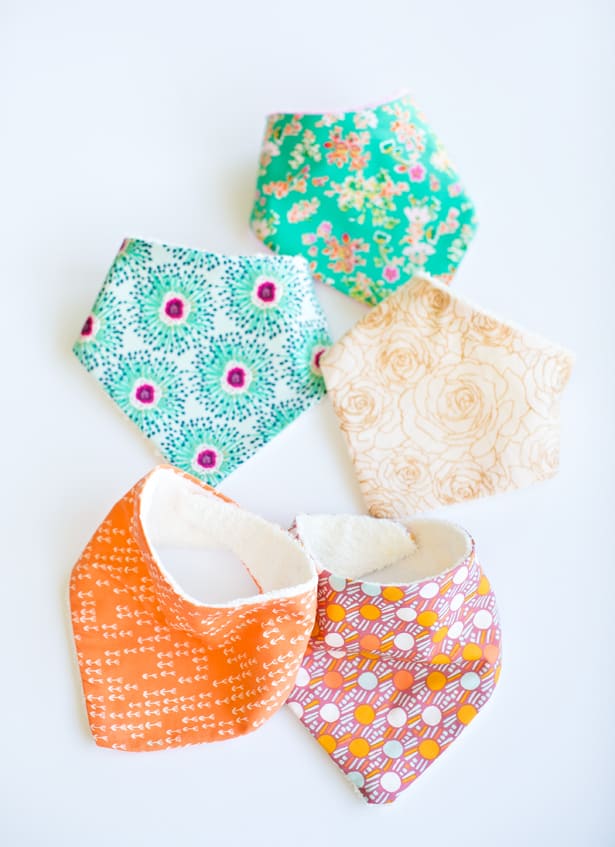 Everyone at the shower had a fantastic time making these bibs, including the mama-to-be. They make an adorable gift to take home and we can't wait to see the baby wearing them!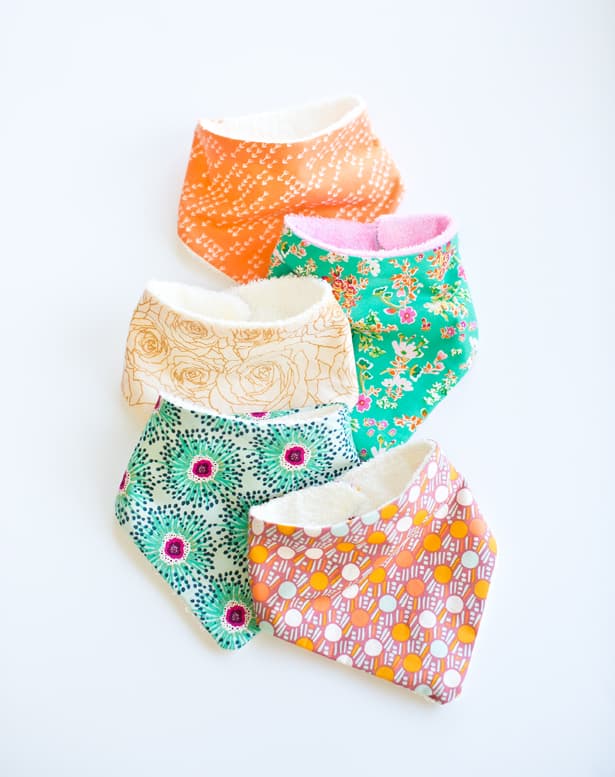 What are your favorite baby shower games and activities?
______________________________________________________________________________________________________

Disclosure: Some of the links in the post above are "affiliate links." This means if you click on the link and purchase the item, we will receive a small affiliate commission. Regardless, we give our promise that we only recommend products or services we would use personally and believe will add values to our readers.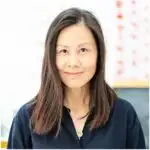 Agnes Hsu is a mom of three and has been inspiring parents and kids to get creative with easy activities and family friendly recipes for over 10 years. She shares her love for creative play and kids food to her 2MM+ followers online. Agnes' commitment to playful learning and kindness has not only raised funds for charity but also earned features in prestigious nationwide publications.